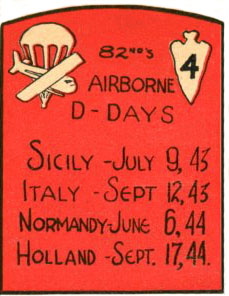 Wheatley T. Christensen born in Eastport, Anne Arundel County, Maryland, attended school there, and afterwards began working at the U.S. Naval experimental station in Annapolis testing submarine diesel engines until the outbreak of World War II. He left his job, which gave him draft deferral status, joined the Army on March 7th 1942 from Camp Lee, Virginia. After basic training, he volunteered for the paratroops in 1942, serving 2 years overseas; fighting in six campaigns, Sicily, Naples - Foggia, Normandy, Rhineland - Holland, the Ardennes in Belgium and Central Europe, Germany. Wheatley made all four combat jumps with the regiment. His first jump was in Sicily, July 9th, 1943. Here the 505 spearheaded the invasion and fought from Gela to Trapani, for a total of 150 miles in 41 combat days. His second jump was September 14th, 1943, in Salerno, Italy, where the 505 successfully fought up the peninsula to Naples in 66 days of combat. His third jump was June 6th, 1944 in Normandy, France. Here, the 3rd battalion 505-Parachute Infantry Regiment, had the distinction of liberating the first town, St. Mere Eglise, France. He jumped five hours before the invasion began and was one of only 11 from the state of Maryland to participate in this combat jump, the campaign lasted 38 days. His fourth jump was September 17th, 1944, into Groesbeek, Holland. This jump was 53 miles behind the German lines. The objective was to seize and hold the area bridges in and around Nijmegen, Holland. British troops broke through to them on the fifth day, lasting 58 combat days. Know as "Chris" in company G, he rose through the ranks from private in 1942 to technical sergeant in 1945. Near the end of the war in April of 1945, Wheatley made a river crossing across the Elbe River and was less than 100 miles from Berlin, accumulating a total of 325 days in combat since July of 1943.
Wheatley earned the European, African, Middle Eastern service medal with six Bronze Battle Stars, one for each campaign he served in, they were; Sicily, Naples Foggia, Normandy, Holland, Ardennes and Central Europe and a Bronze Arrowhead for the invasion of Sicily. He also earned the Combat Infantryman Badge, Bronze Star medal, Purple Heart medal, Distinguished Unit Citation, Good Conduct medal and the French Jubilee of Liberty medal.
Wheatley was instrumental in helping establish the 505 Regimental Combat Team - Family and Friends Organization, bringing together his former paratrooper associates and friends to ensure the history of the 505 Parachute Infantry and the 505 Regimental Combat Team that supported it, would not be forgotten for future generations. He was the first webmaster for this web site, 505RCT.ORG, from 2003 through 2006.
Wheatley left a record of his experiences in WW-II through several memoirs listed in our stories section on this web site. You can view them below by clicking on the titles:
A 1943 Stateside photograph of G company is available for viewing.
It's from Wheatley's personal collection shown compliments of his wife Liz
and with the help of his nephew Tom who digitized the photograph.
Corporal Wheatley Christensen in England 1944.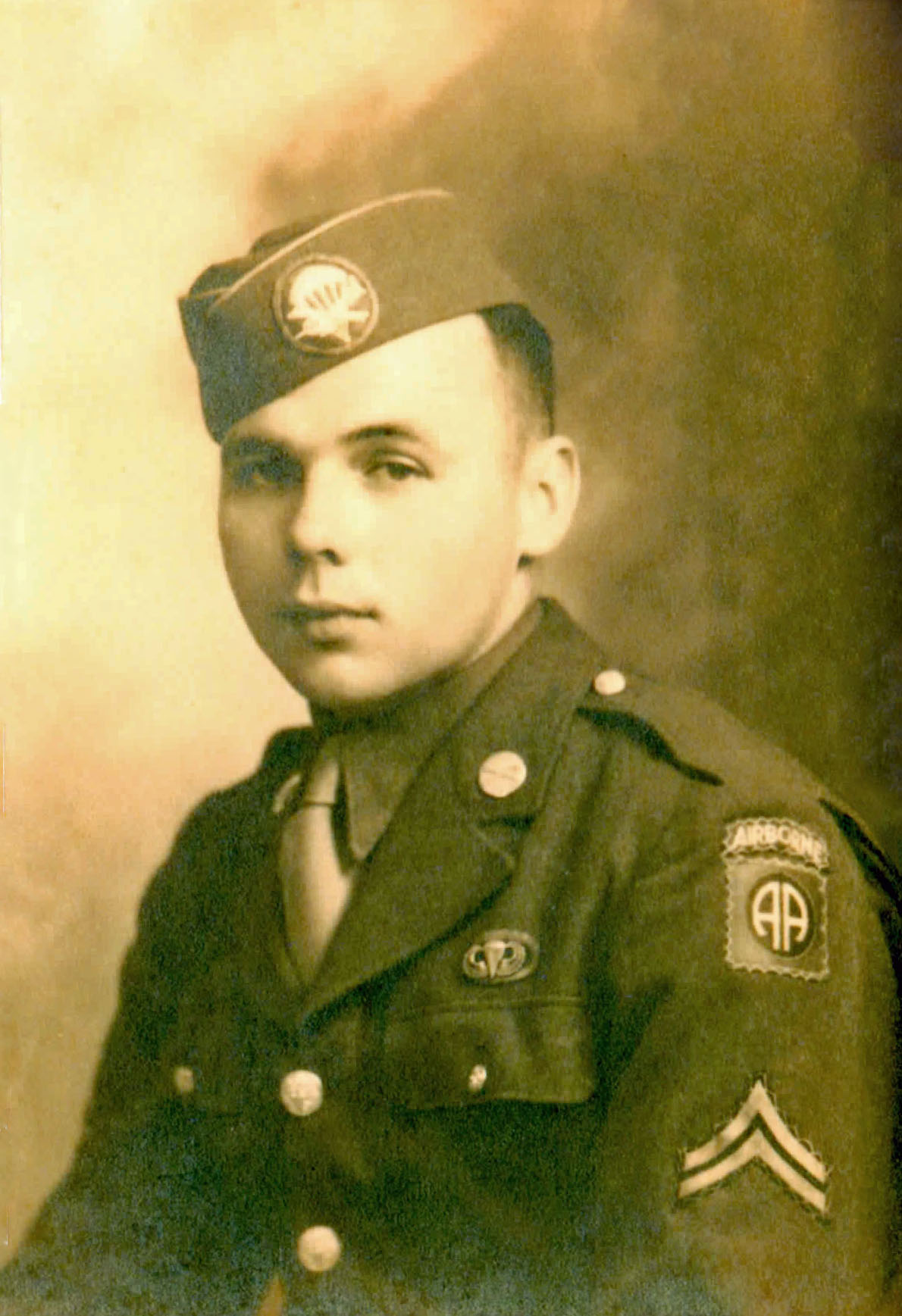 Private Wheatley Christensen 1942 basic training. Second in from left in the four man group.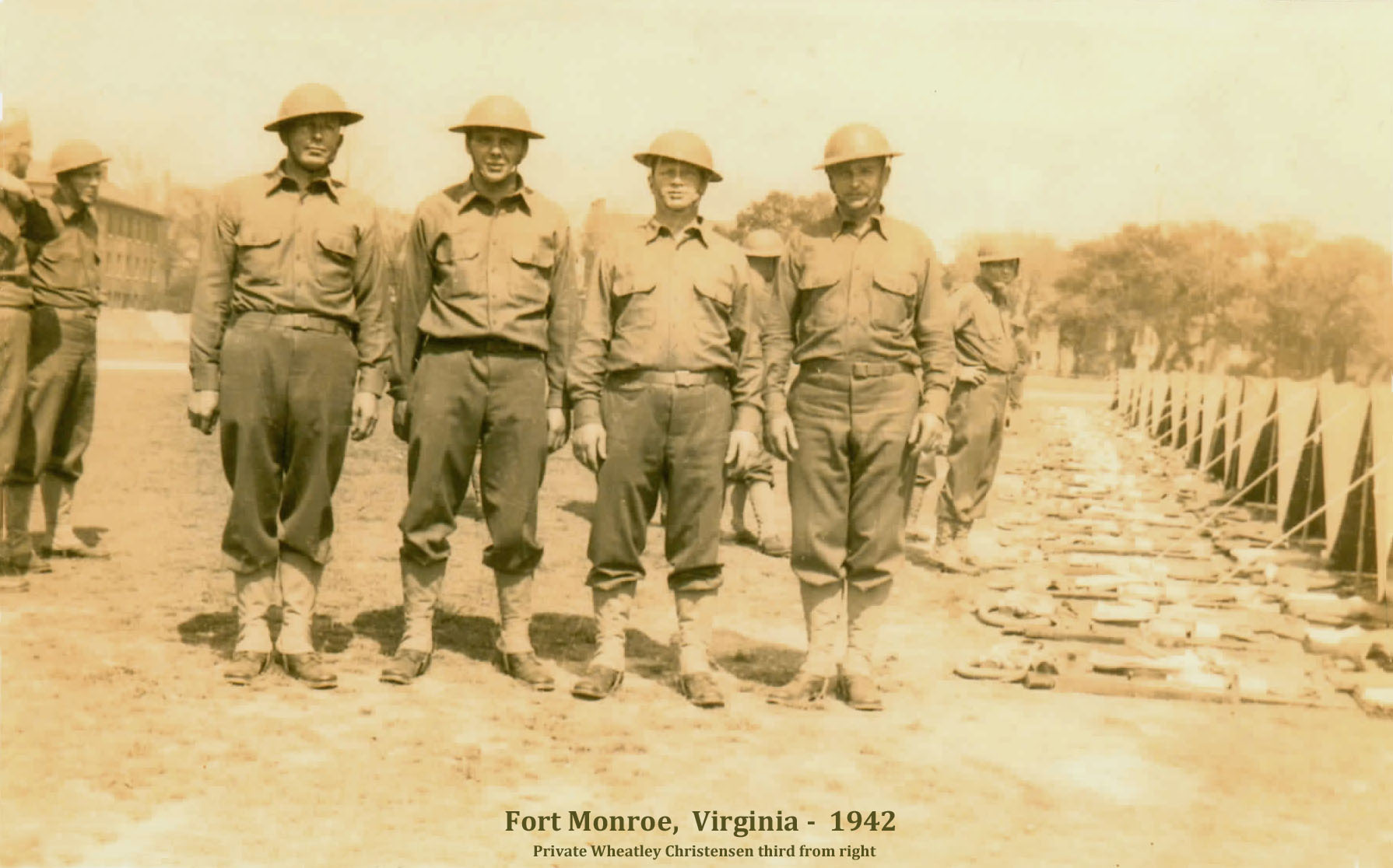 Private First Class Wheatley "Chris" Christensen, Sicily 1943.
The motorcycle was in German hands prior to the 82nd's arrival in Sicily.
There was another picture taken here this day, click here to view it.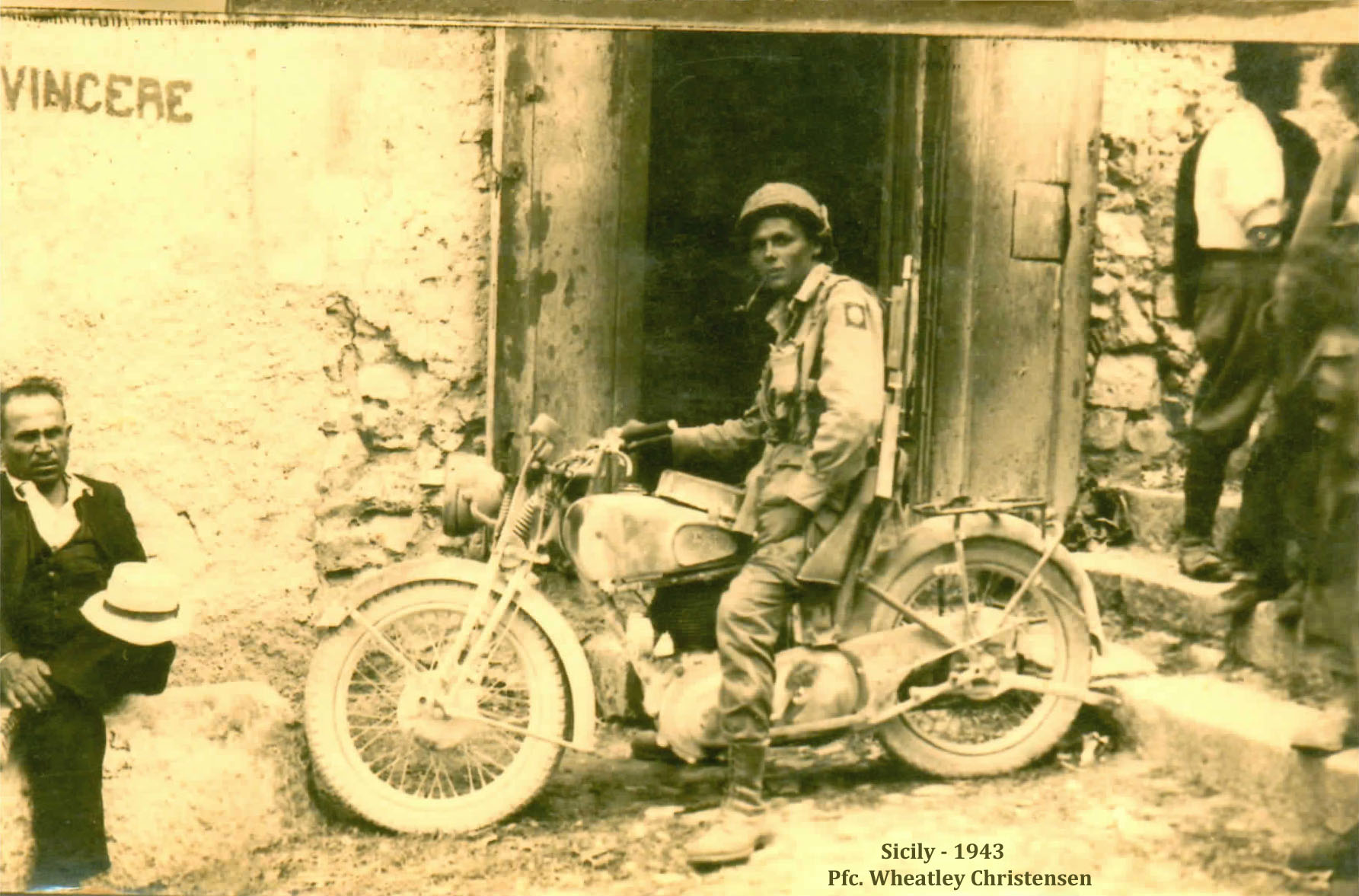 Private Wheatley Christensen after completing his basic training in 1942.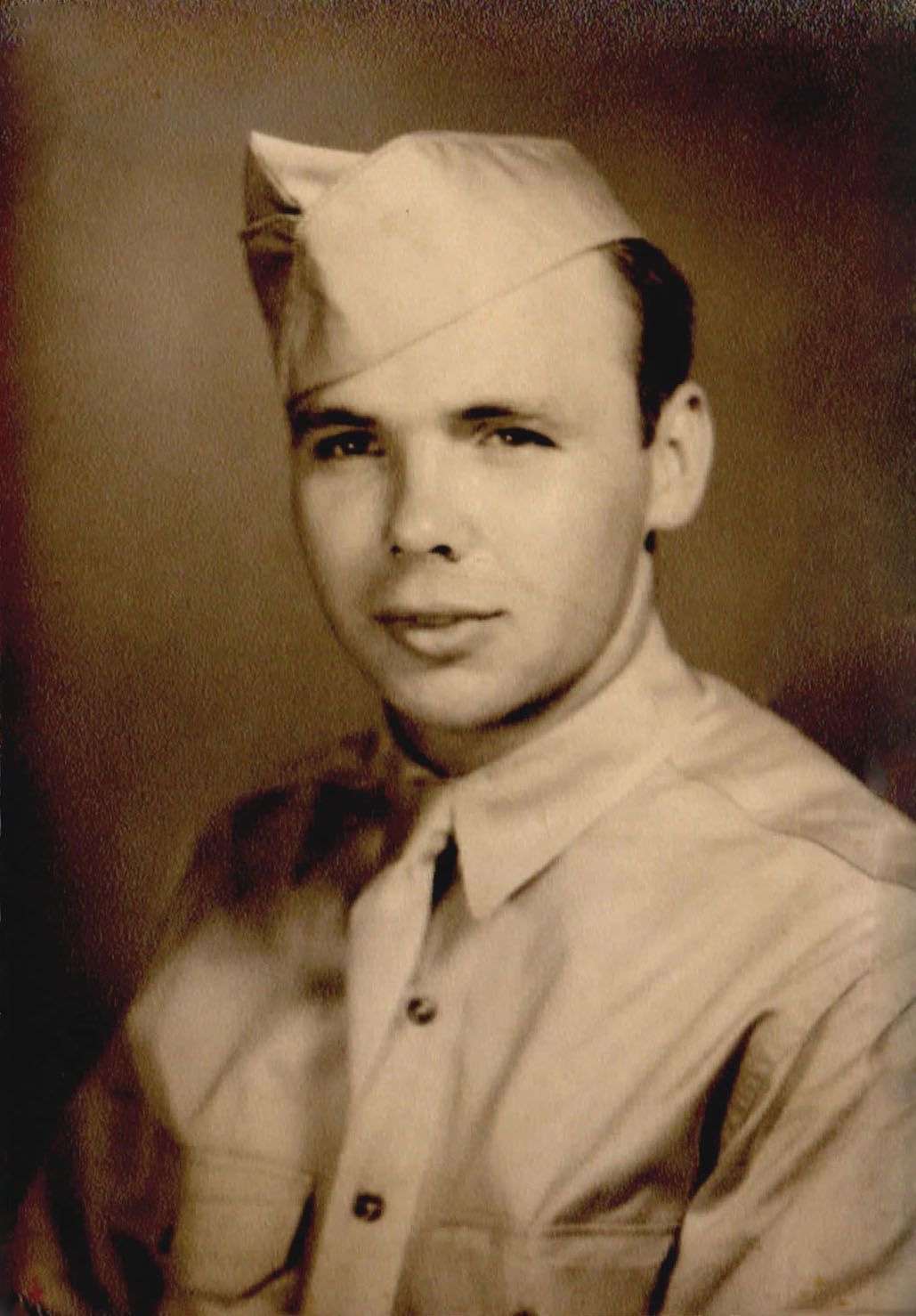 .

.

.