Rocky V. Micciolo enlisted into the Army on April 20th 1942 from Philadelphia, Pennsylvania. He served in G company during 1942 and 1943. Sometime after Italy, Rocky was transferred to Headquarters company of the 1st Battalion. Private First Class Micciolo earned the Soldiers medal, a Bronze Star medal and the Purple Heart medal with oak leaf cluster. He made all four combat jumps with the Regiment and spent over 2 years and 4 months in overseas service. Rocky was an original 505 Parachute Infantry veteran from the frying pan days of Fort Benning, Georgia. He appears in G company's 1942 Stateside photo. There weren't many of the "old men" that made it through all six campaigns to wars end. Rocky was one of the few.
Private Rocco V. Micciolo proudly displaying his wings in 1942.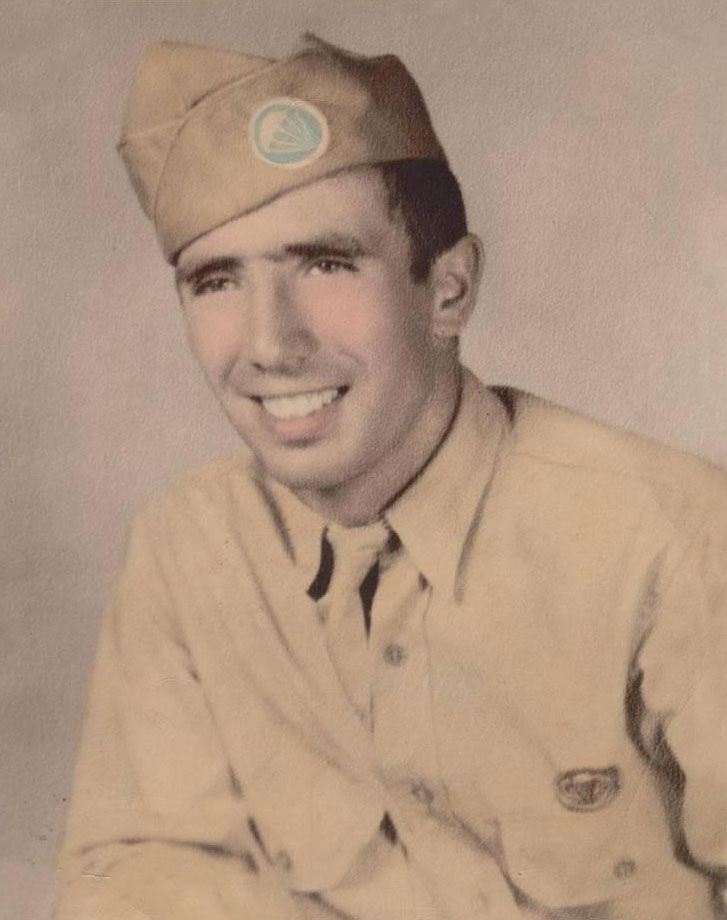 Private First Class Rocco V. Micciolo in Sicily 1943. Pfc. Wheatley "Chris" Christensen is on the right side of photo.
The motorcycle was in German hands prior to the 82nd's arrival in Sicily.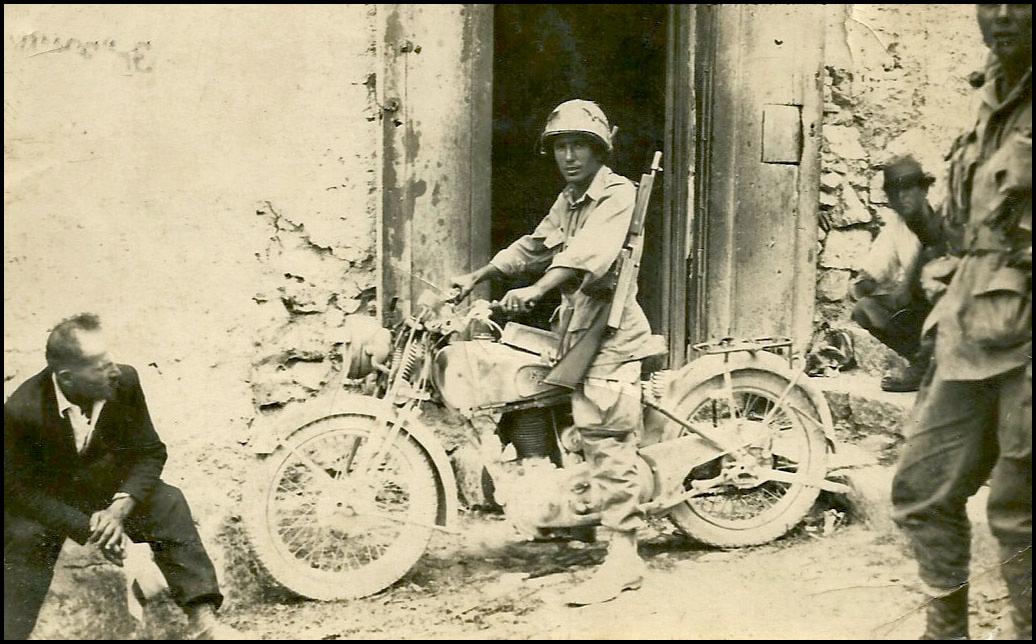 Backside of above photo.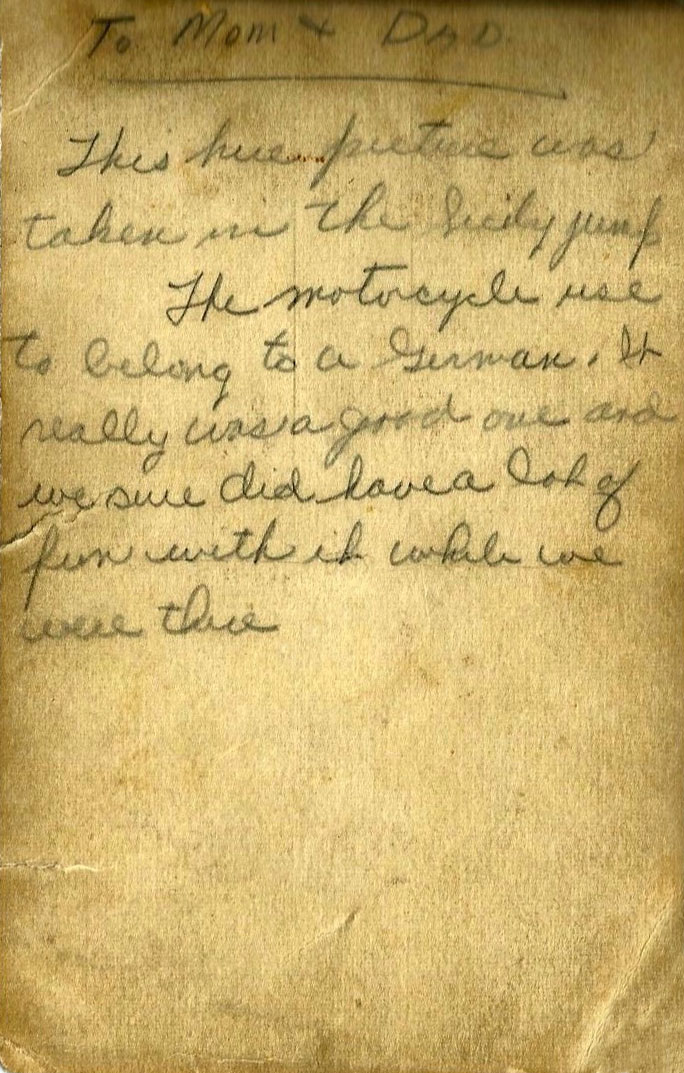 Rocky's Holland Journal Pages 1, 2 and 3.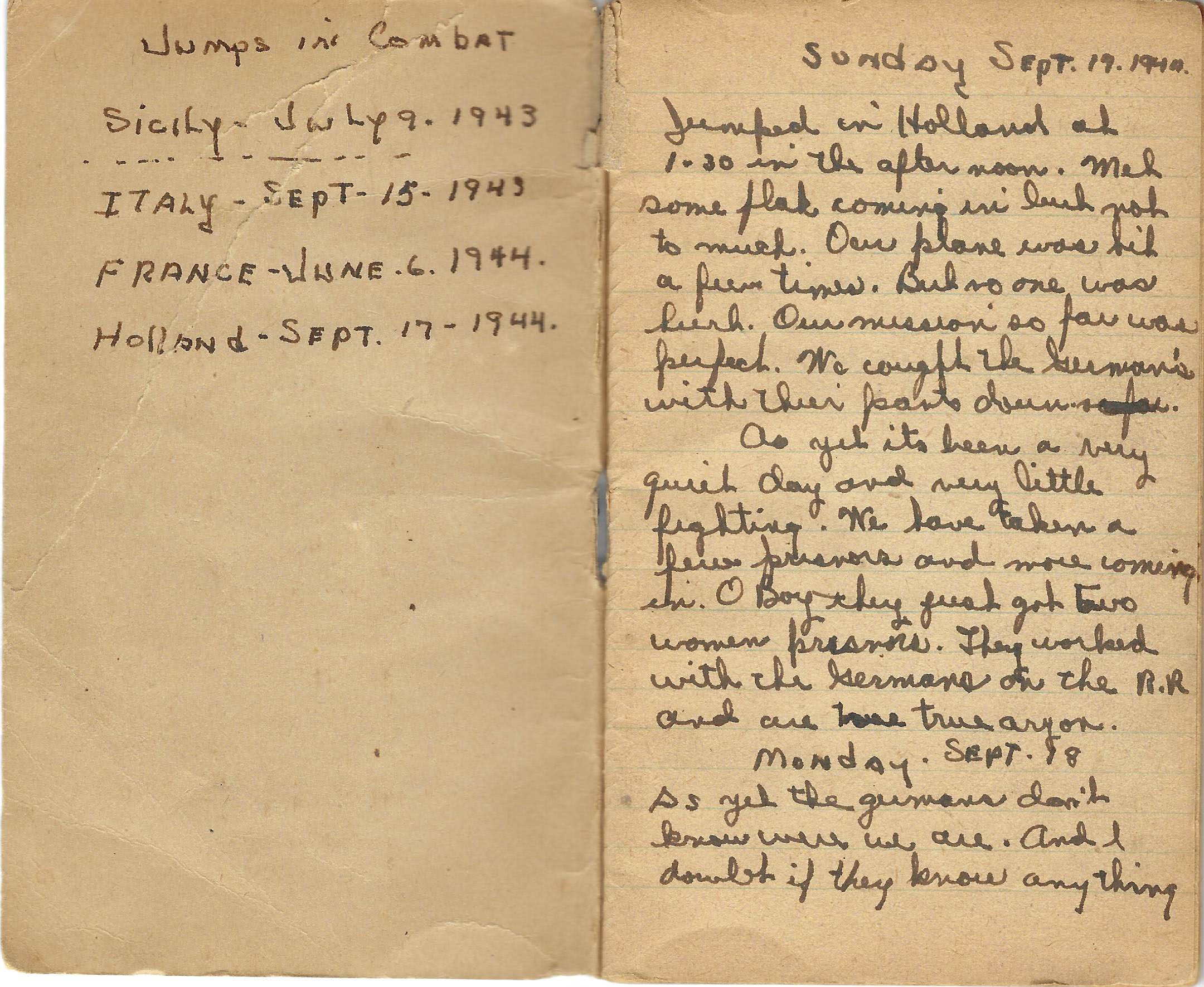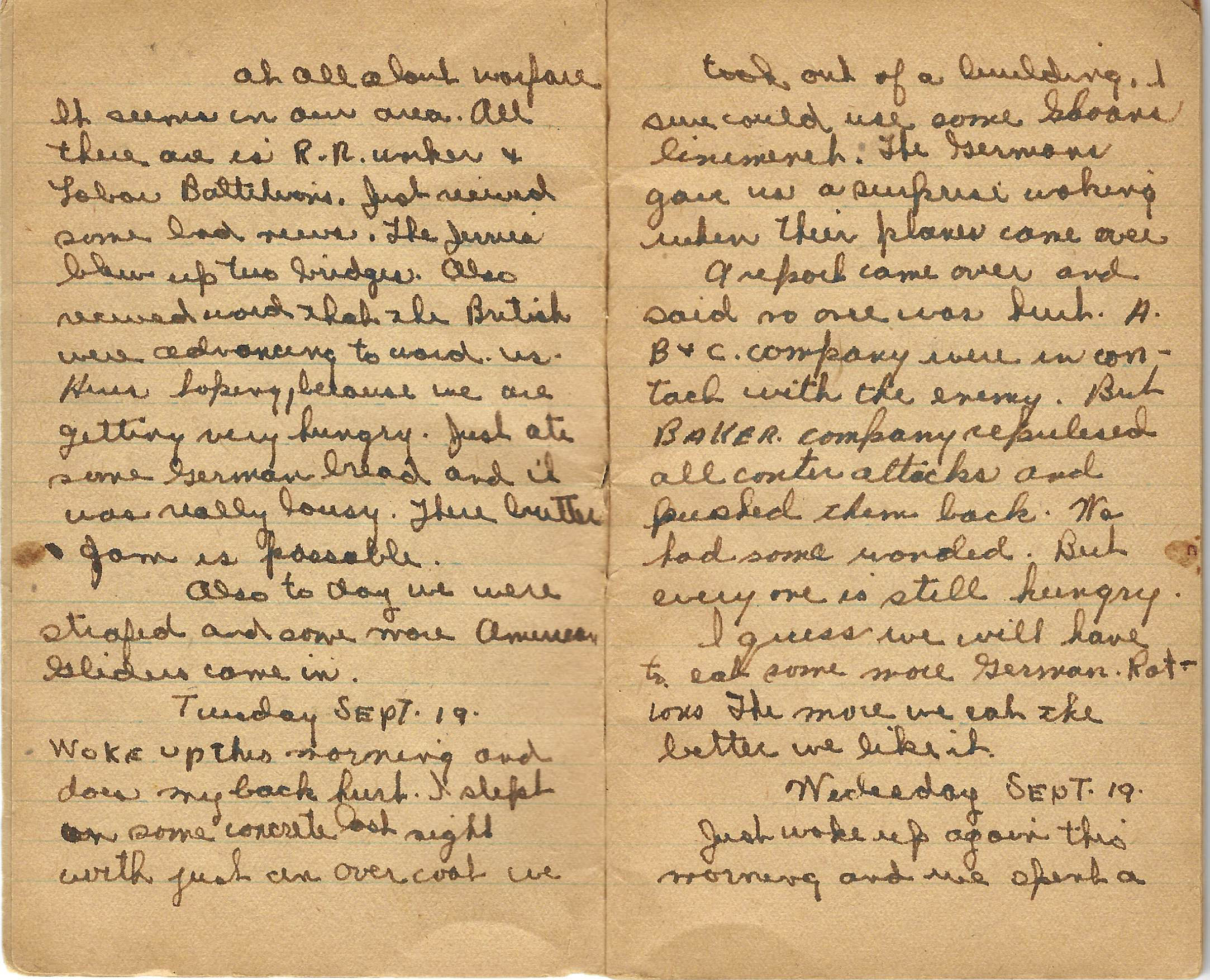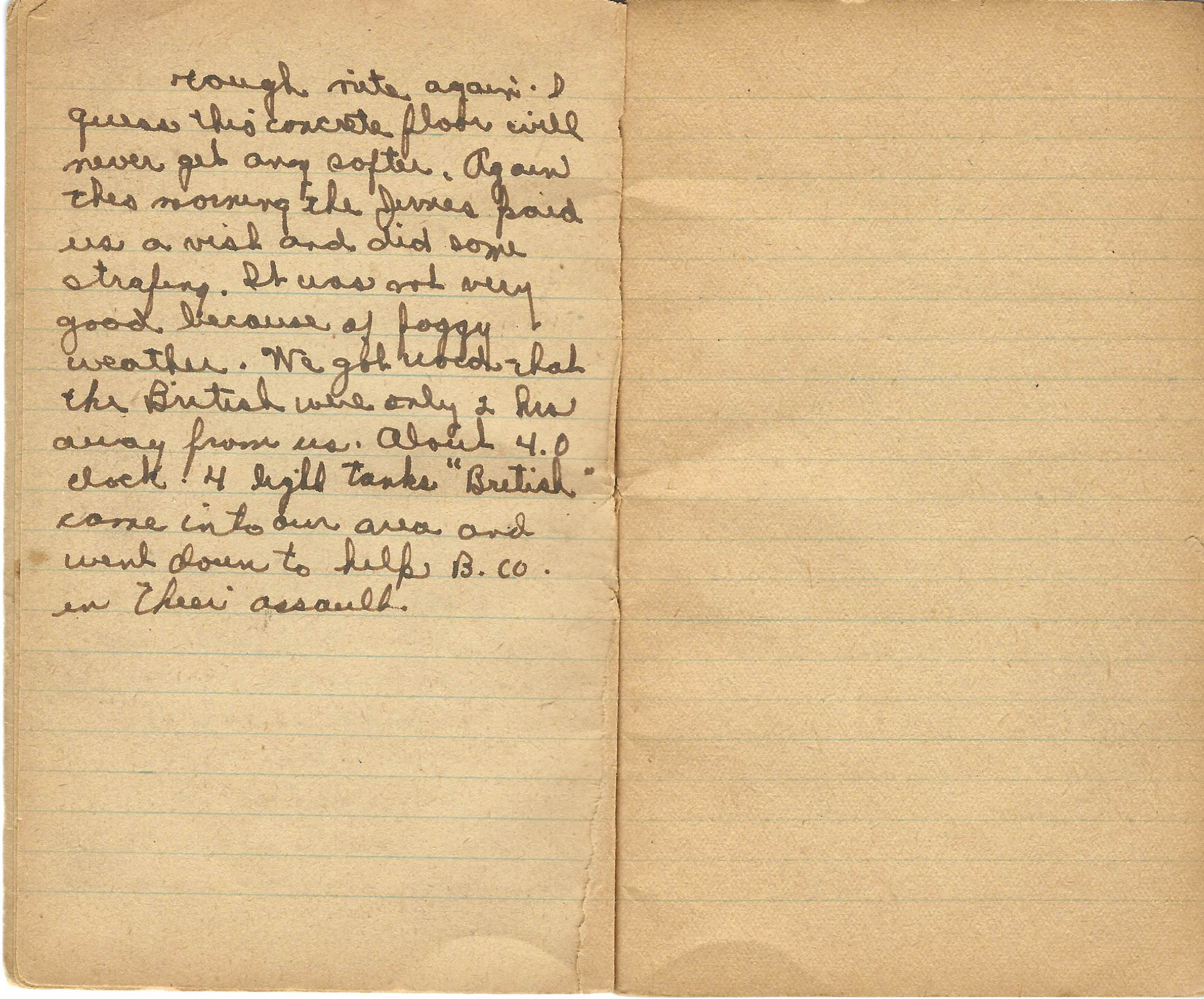 A rare photograph of armed Italian troops in Sicily, July 1943.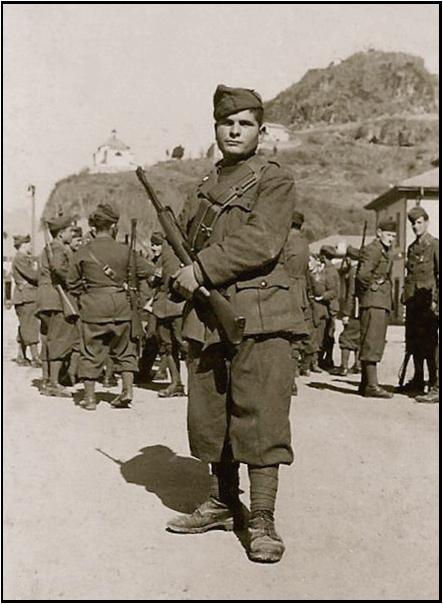 Rocky is captured on film as he goes out the door of a C-47, he was the last man in his stick. Notice the static lines hanging out the door on the left side. The photo was taken during his jump school training in 1942. See writing on back side next picture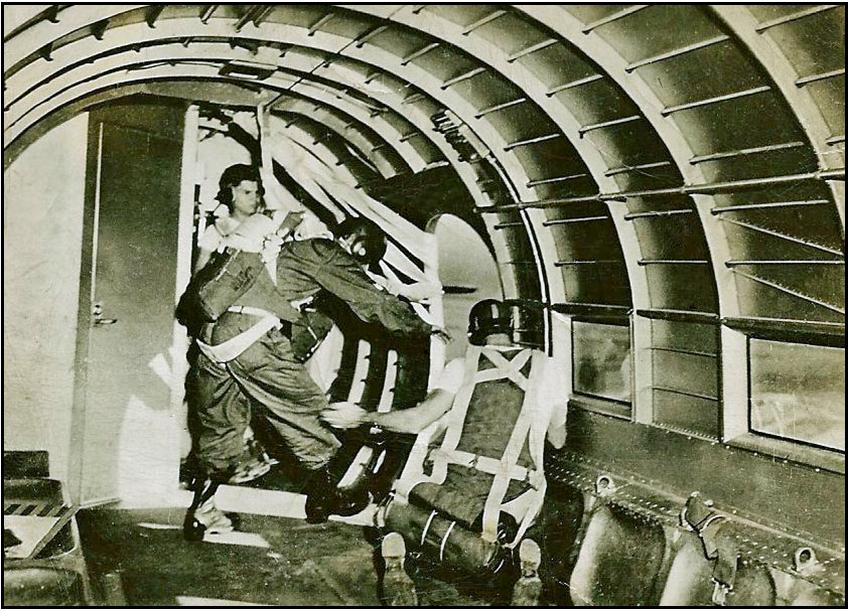 The following was written on the back side of above photo.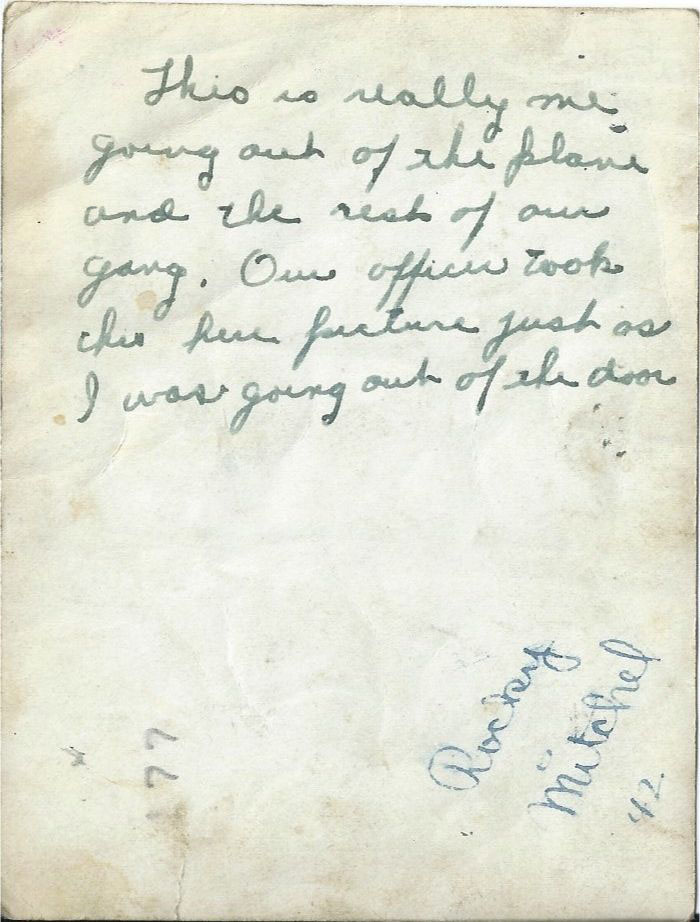 Italy 1943, Rocky (kneeling with baby and grandmother behind him) poses with his entire family.
(Notice his three 505 compatriots in the last row)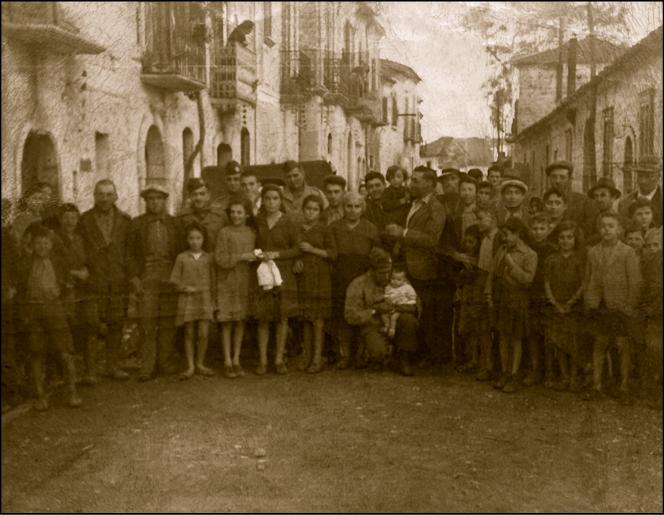 Private Rocky V. Micciolo becomes a naturalized
citizen of the United States in the ceremony shown
below.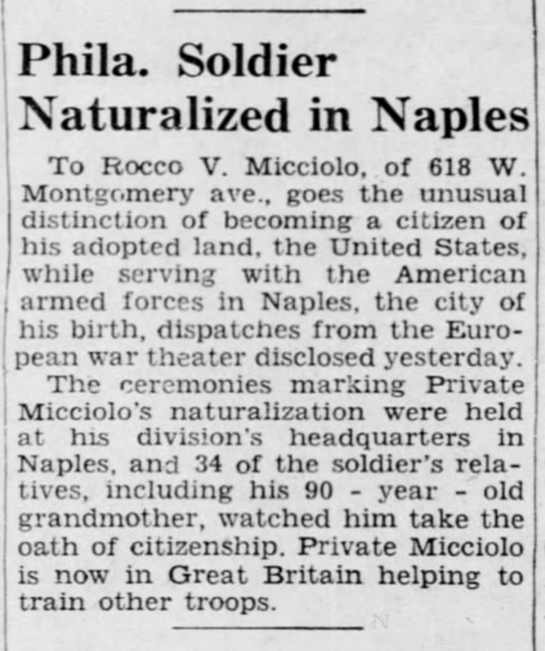 General Matthew B. Ridgway (left) and Rocky Micciolo second in from right side. The ceremony below was mentioned in Rocky's hometown newspaper in the article above.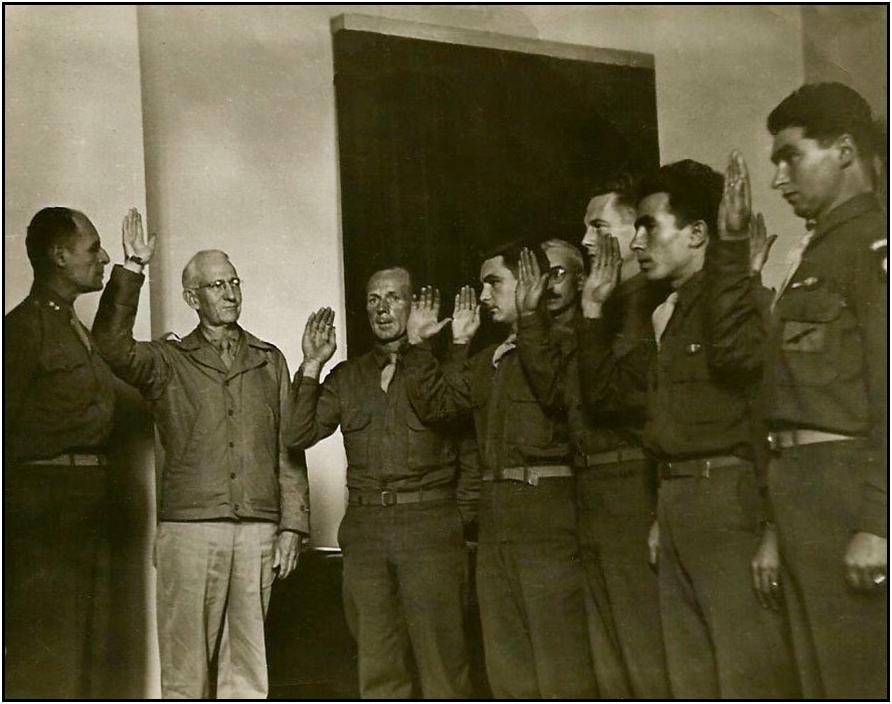 1st Battalion, Headquarters company, up front somewhere in Europe, firing a shoulder mount, air cooled Browning .30 caliber machine gun.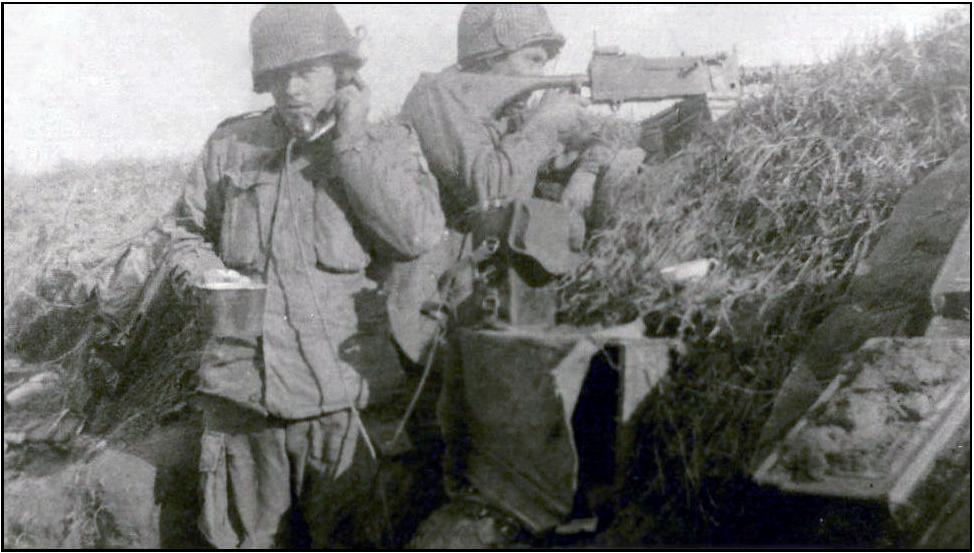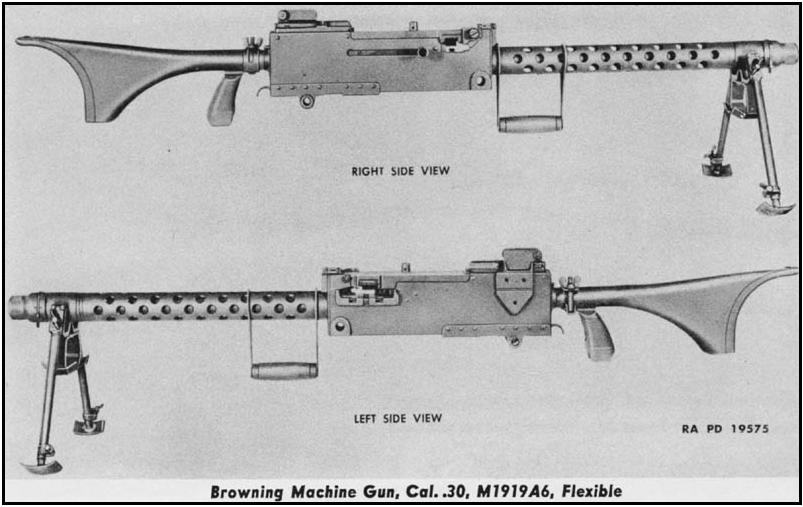 Courtesy Browningmgs.com
We believe the photo below is Corporal Joseph Palmisano of G company. He
hailed from Onondaga County, upstate New York. Joe made all four combat jumps.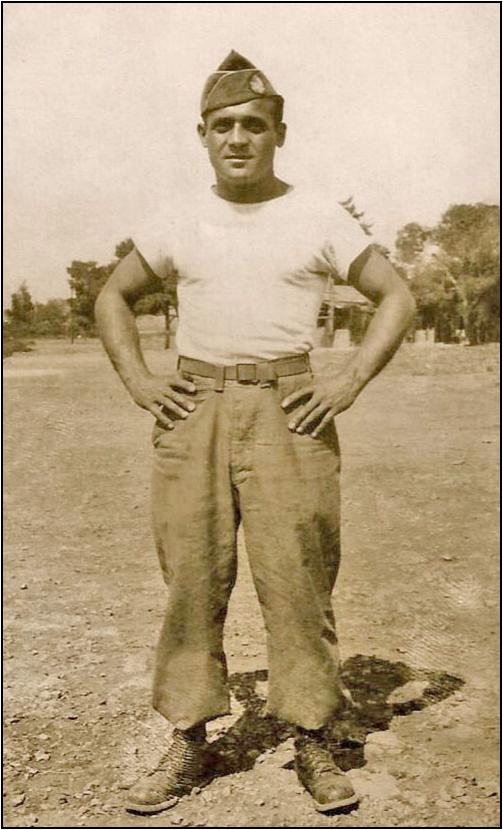 Cpl. Joseph Palmisano and Pfc. Townley Taylor of G company. This
photo was taken a few days before leaving Marseilles, France for home.
Both men were veterans of Sicily and survived the war.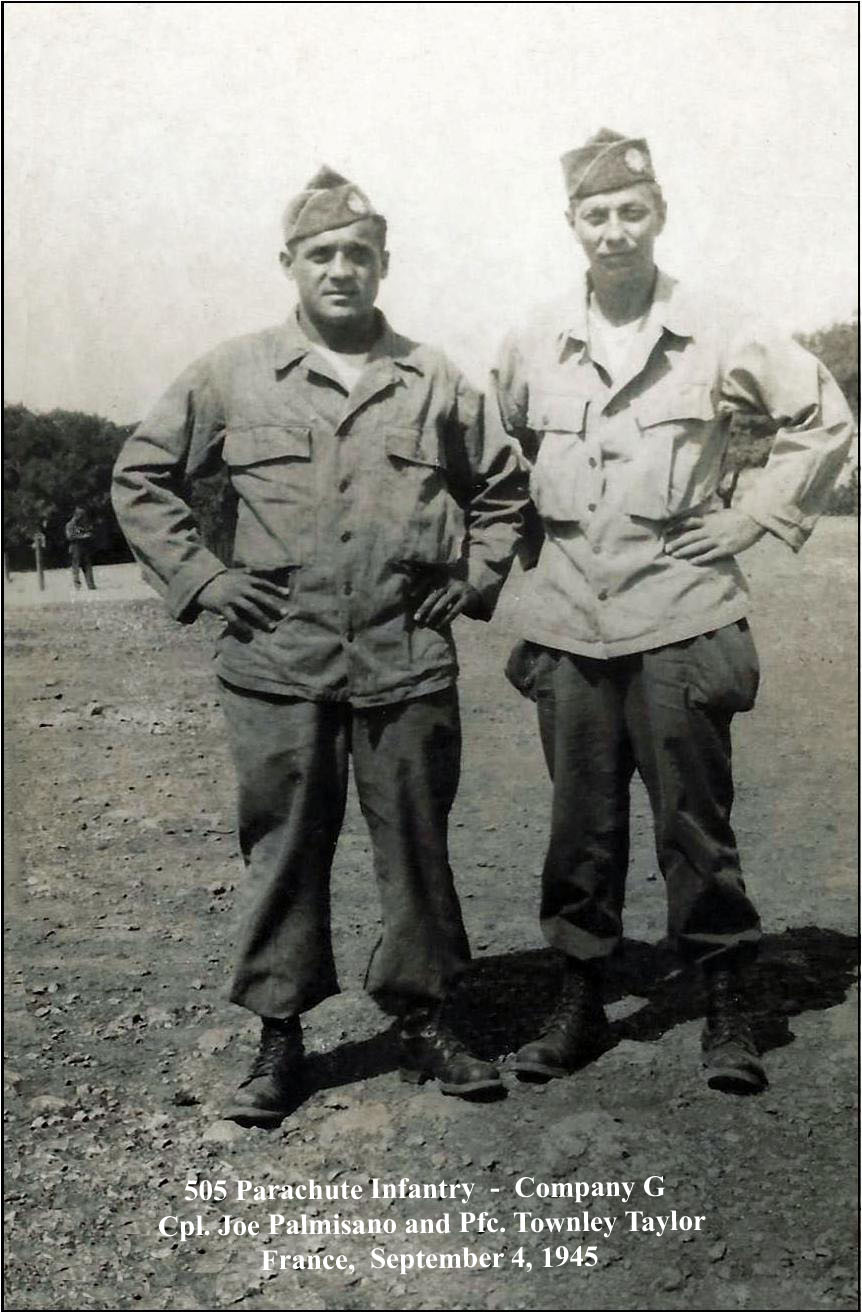 Rocky's good friend Johnny Fanto of G Company. October 1943 Italy.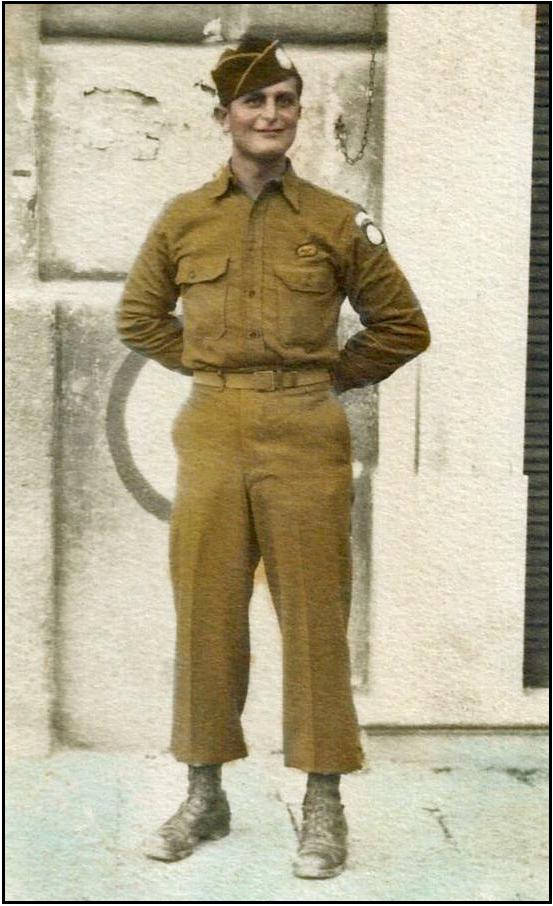 Lt. Colonel Talton Long, Rocky's Battalion Commanding officer in 1945.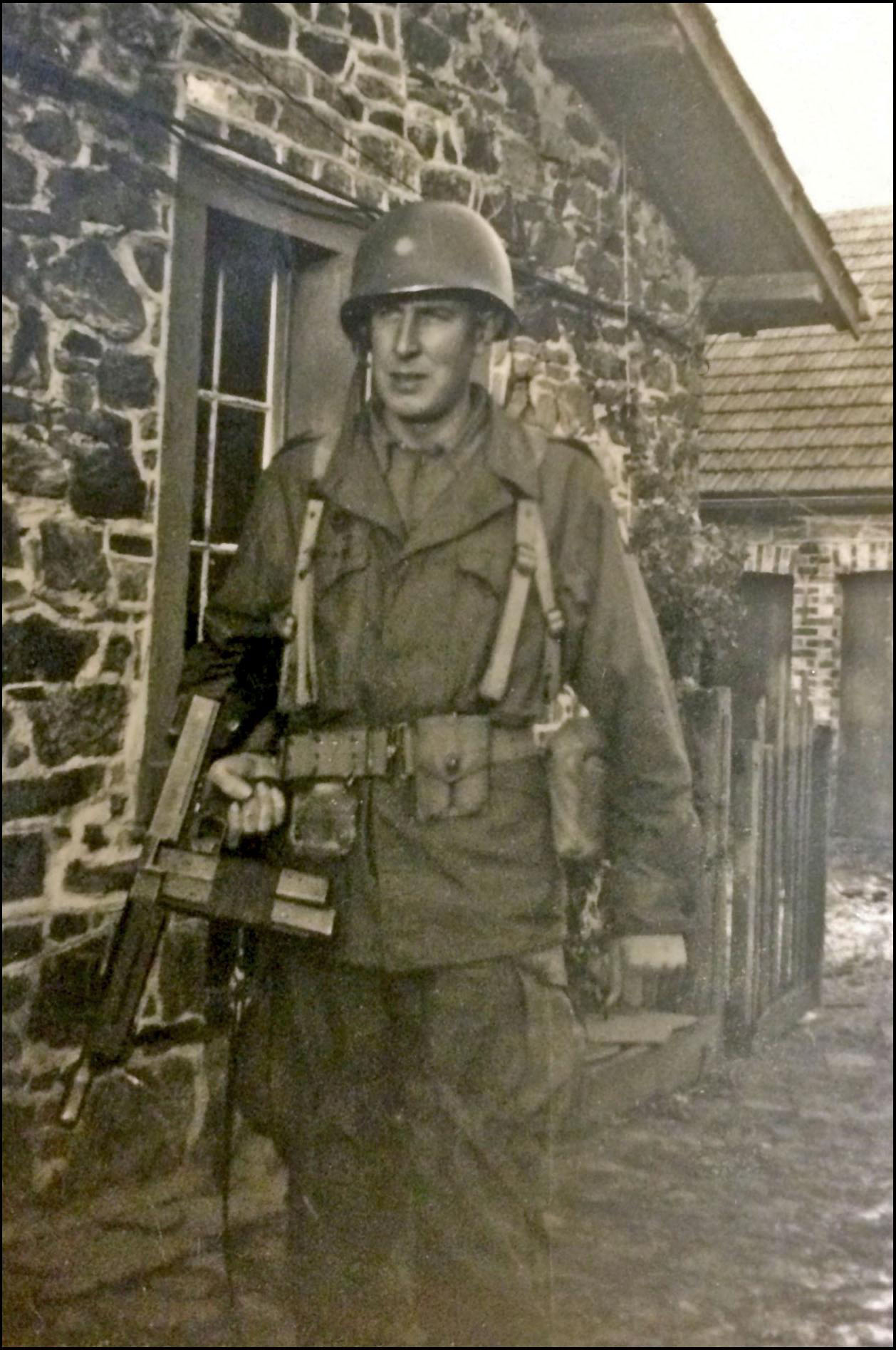 Rocky Micciolo at home after the war, Philadelphia, Pennsylvania October 1945.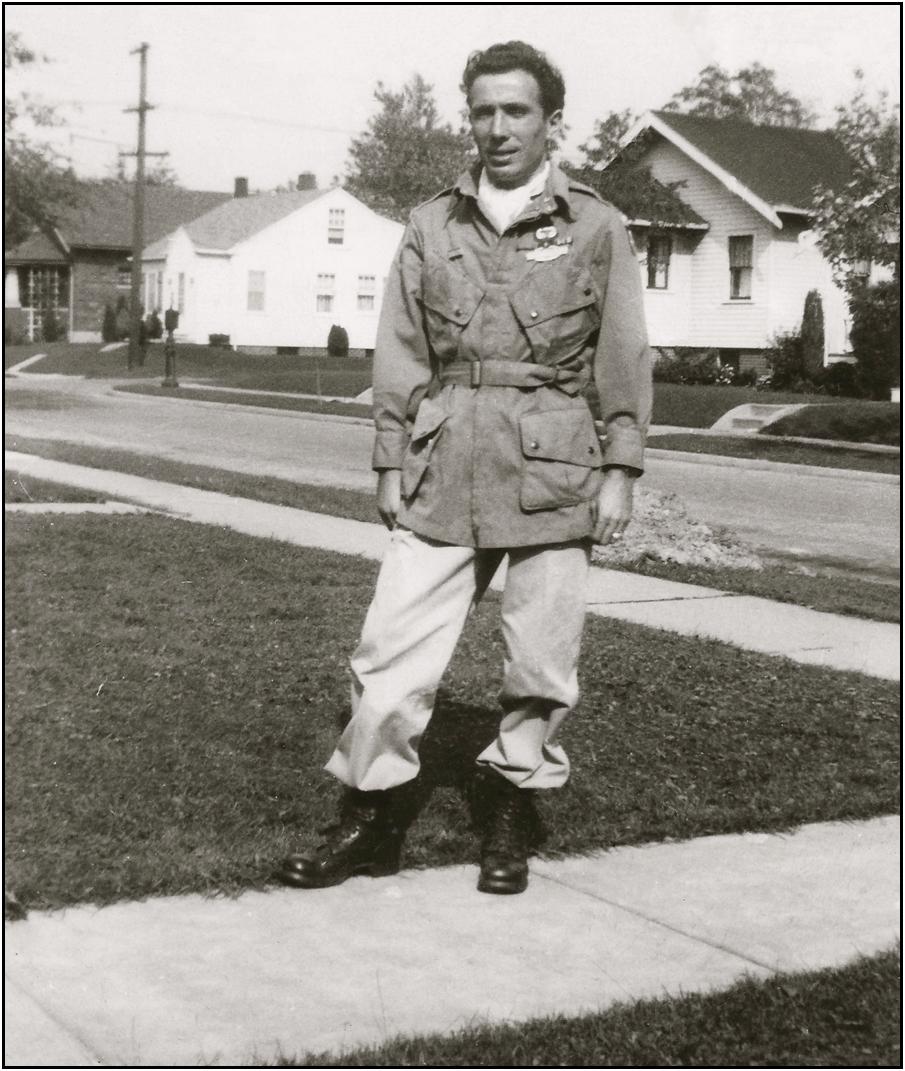 Camp Suippes after the Ardennes campaign, spring 1945. The billets they occupied in November/December 1944 were now
assigned to a medical group. Pyramidal tents were placed at the rear of the camp for the returning 505.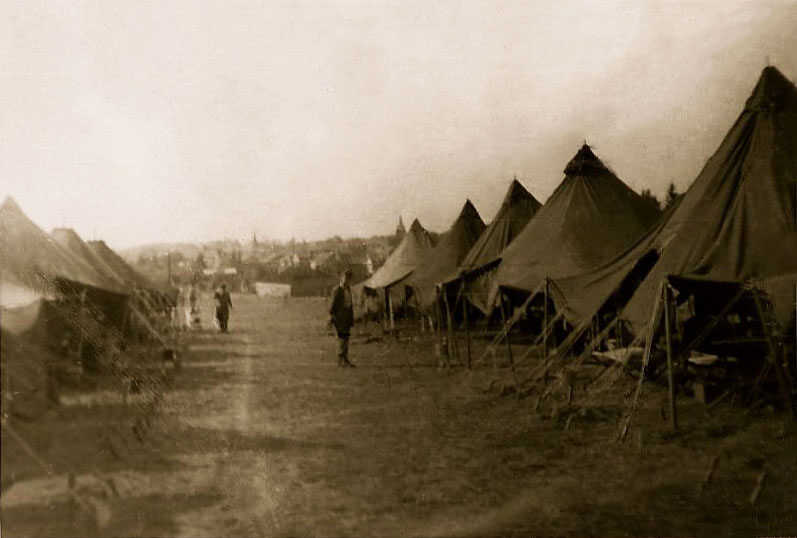 German railyard spring 1945.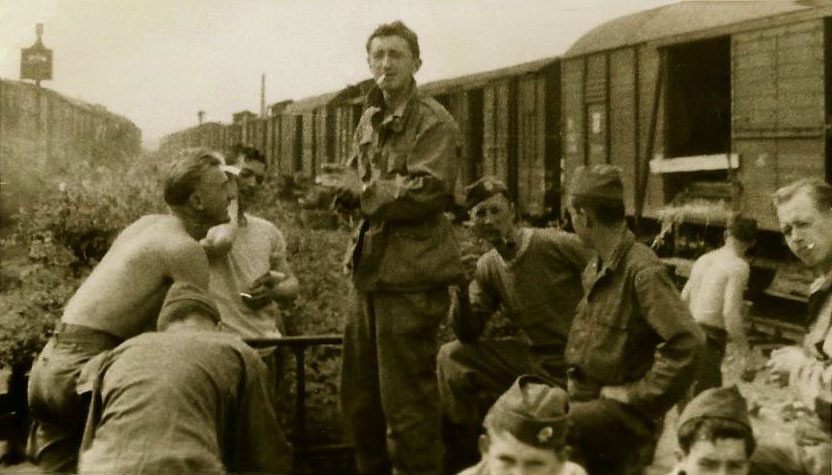 Meal time at the railhead 1945.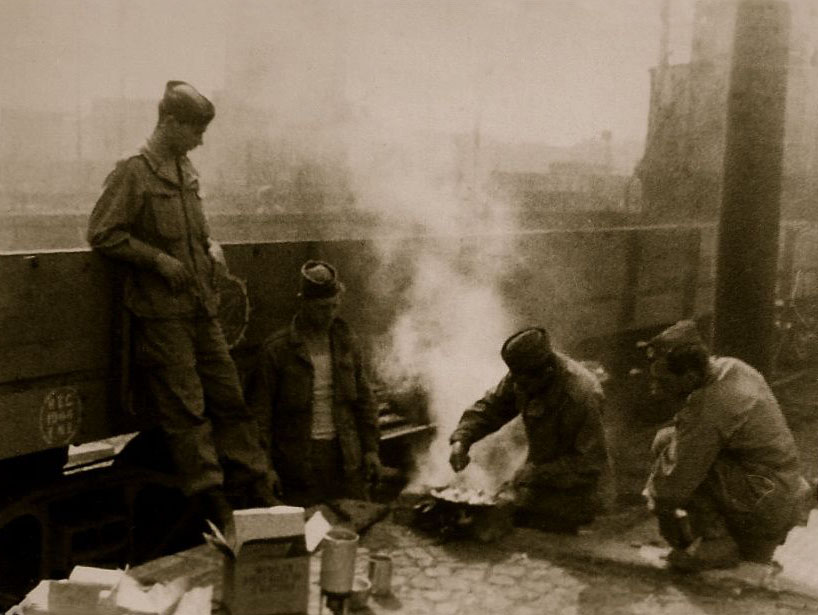 Rocky rescued a fellow soldier who's 3/4 ton truck overturned and landed in a stream February 4th 1945.
He received the Soldiers Medal for this brave and gallant act. (See the last page, # 3).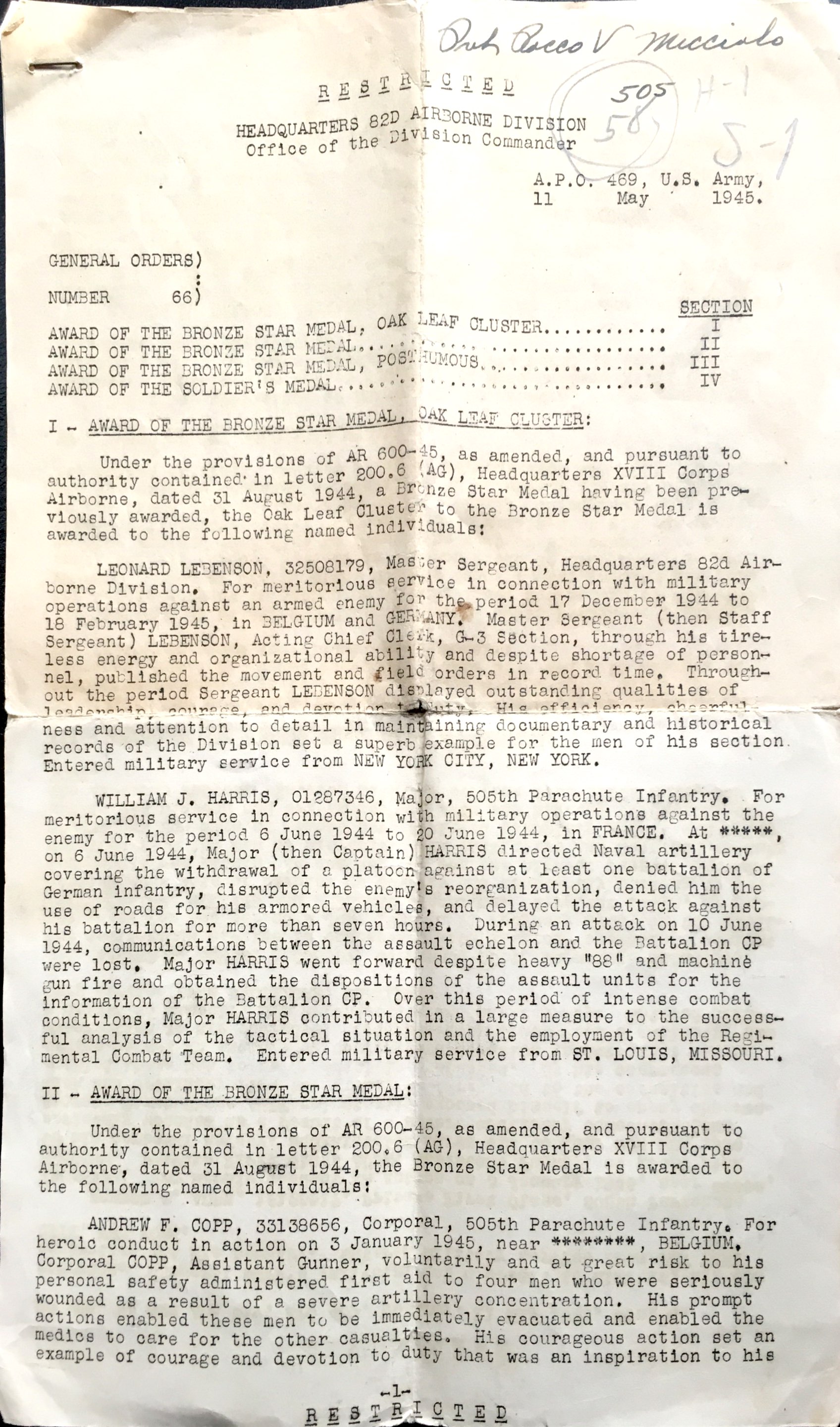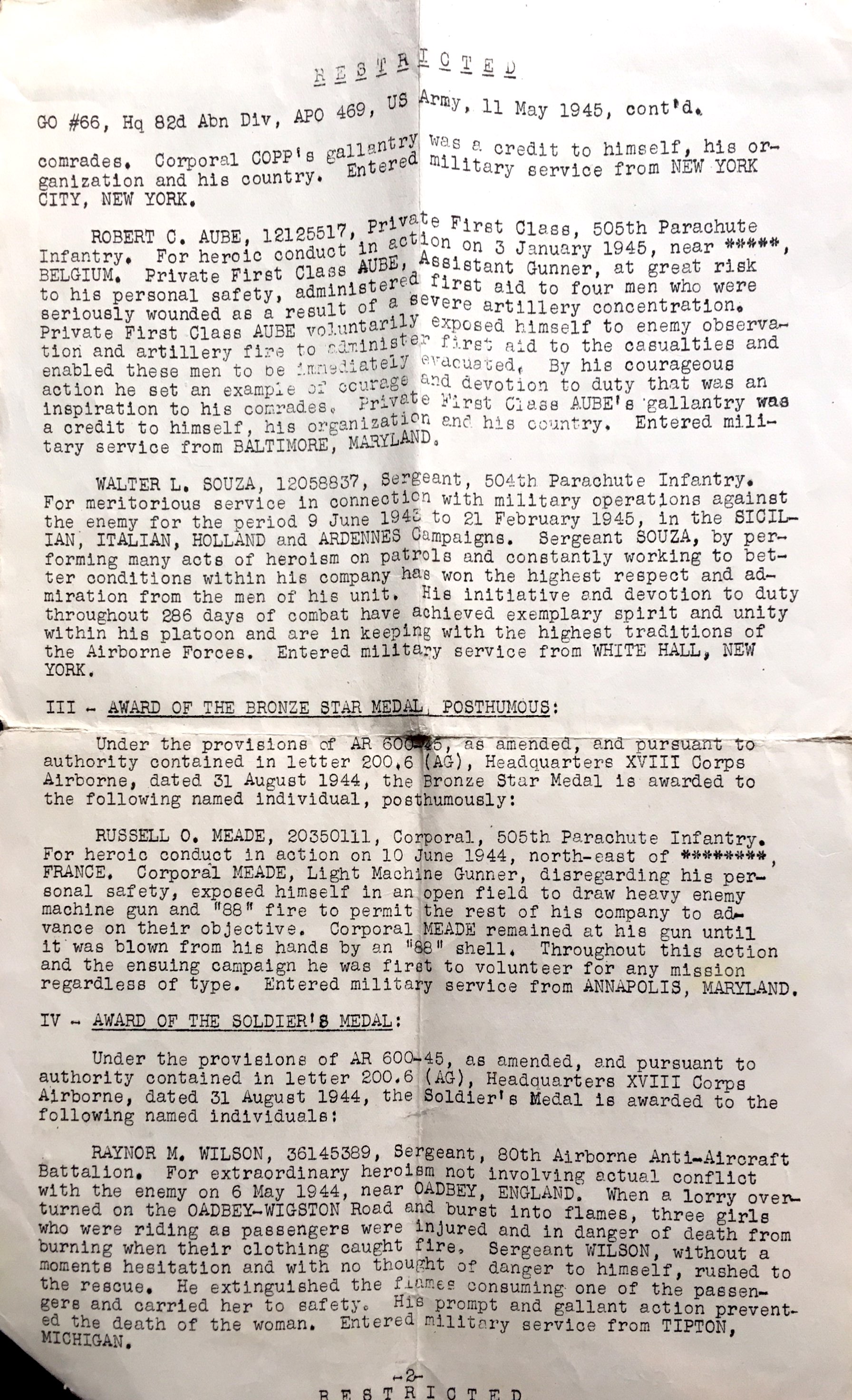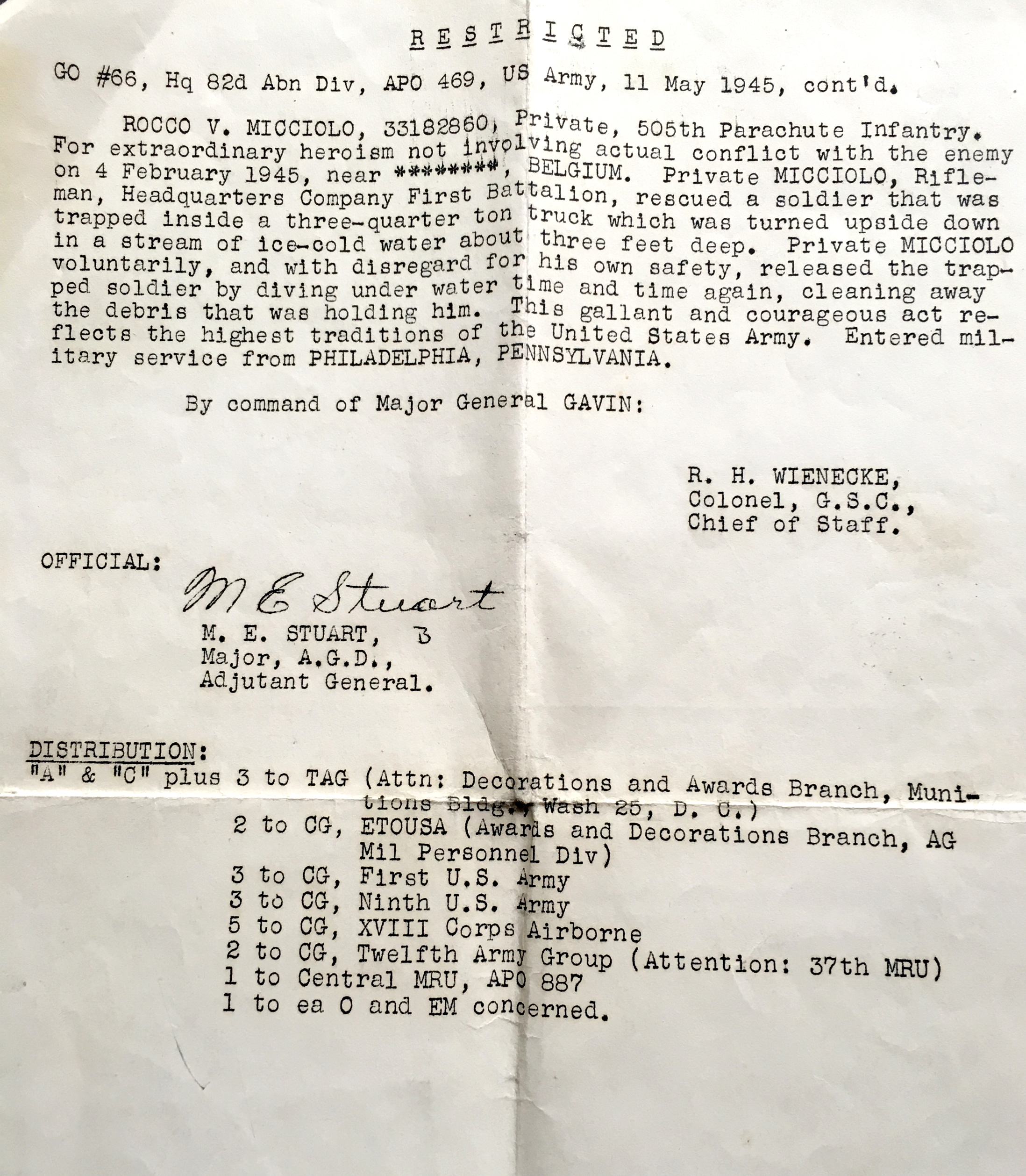 Rocky wounded a second time in Holland.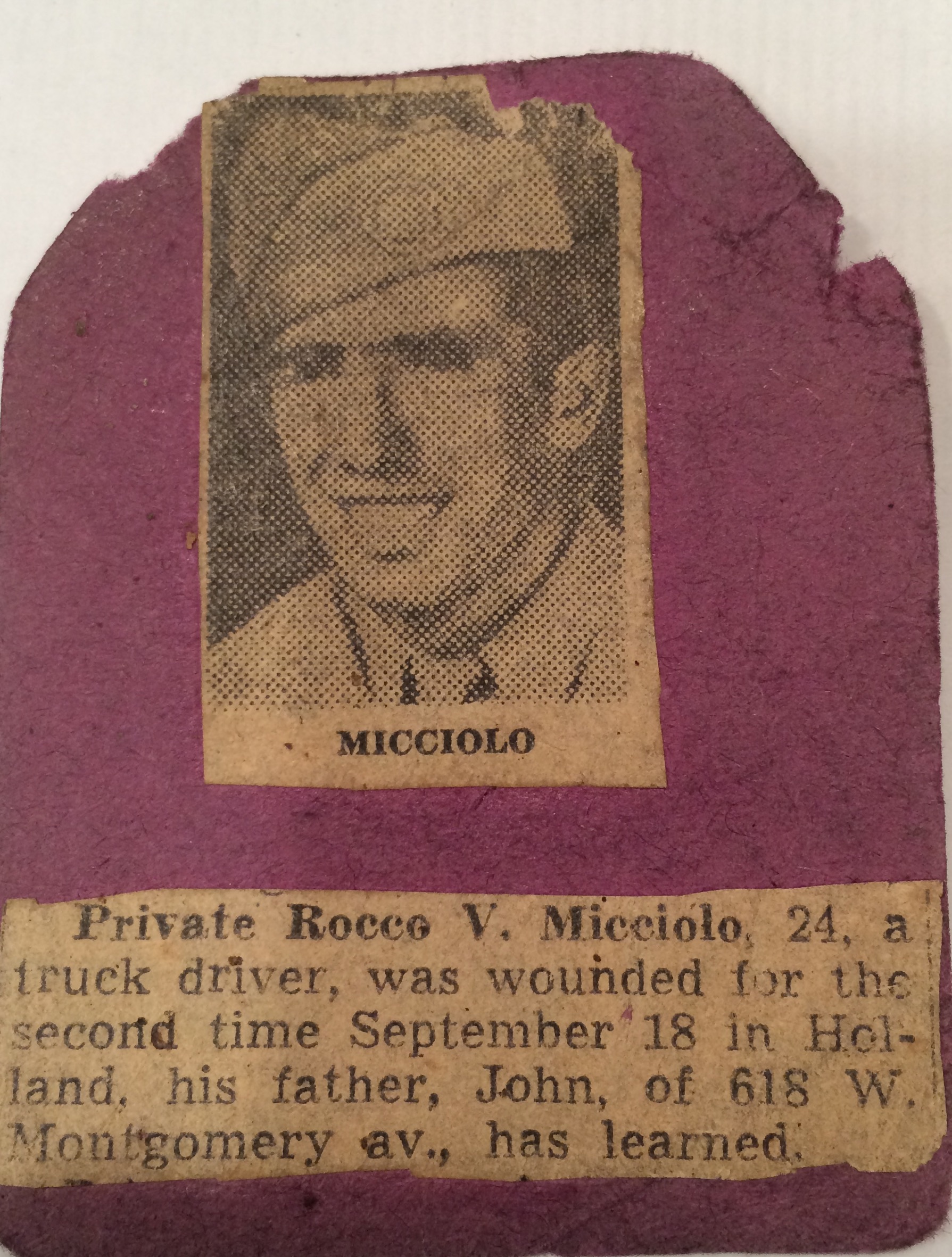 Rocky's Christmas card, mailed home November of 1943.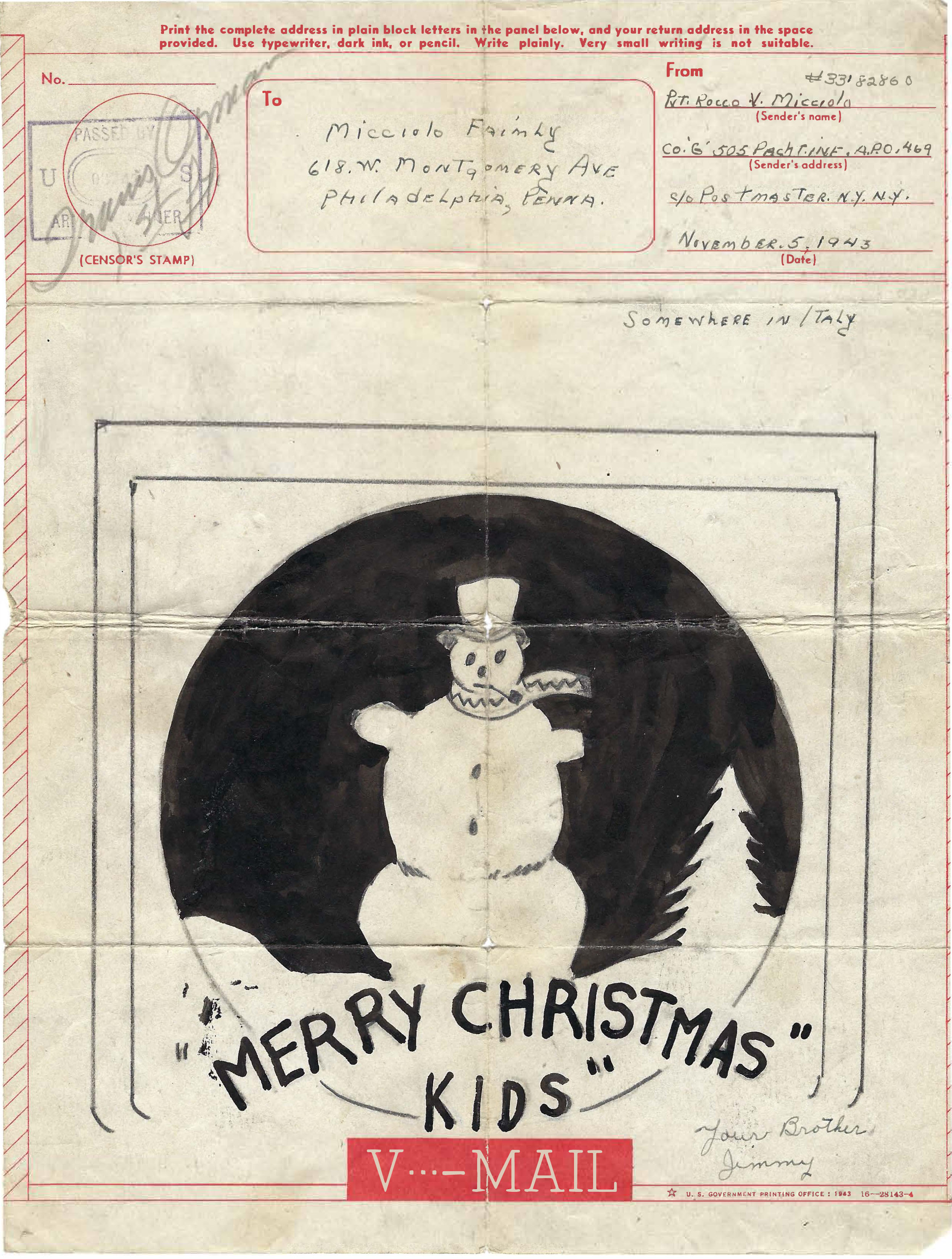 .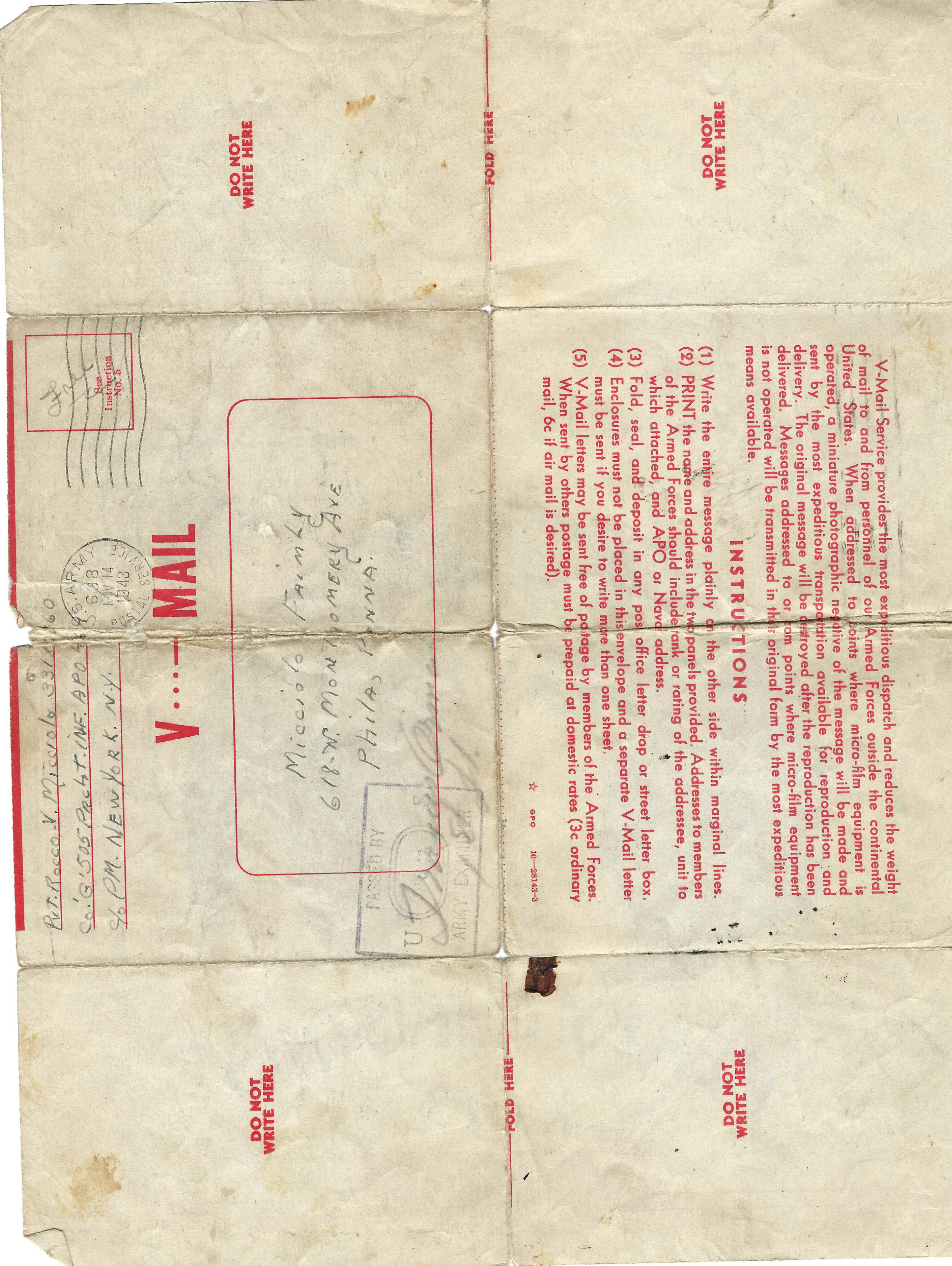 .

.

.

.

.

.