Paratroopers of the 505th Parachute Infantry Regiment
This page is dedicated to Winfred Davies
Staff Sergeant Winfred Davies was one of five brothers that served in WW-II. Winfred first served with the 505th Parachute Infantry Regiment, Company C as a medic in the Sicily and Italian campaigns. After Italy he was transferred into the 456th Parachute Field Artillery Battalion, as a medic with Headquarters Battery for the Normandy, Holland, Ardennes and Central Europe campaigns. Winfred earned the Silver Star medal in Italy with the 505 Parachute Infantry Regiment, the Purple Heart medal in Sicily with the 505 , and an oak leaf cluster to the Purple Heart in Holland with the 456 Parachute Field Artillery Battalion.
Some of the files shown below were partially destroyed in the 1973 National Archives fire.
Our thanks to John Sheehy who brought Winfred's military history to our attention.
The photo below is shown courtesy of the Davies family.
Winfred (left) and his brother Paul Davies in Pittsburg, Pennsylvania. Paul served in the 173rd Field Artillery Battalion - C Battery. He attained the rank of Sergeant and served overseas August 1943 to September 1945 .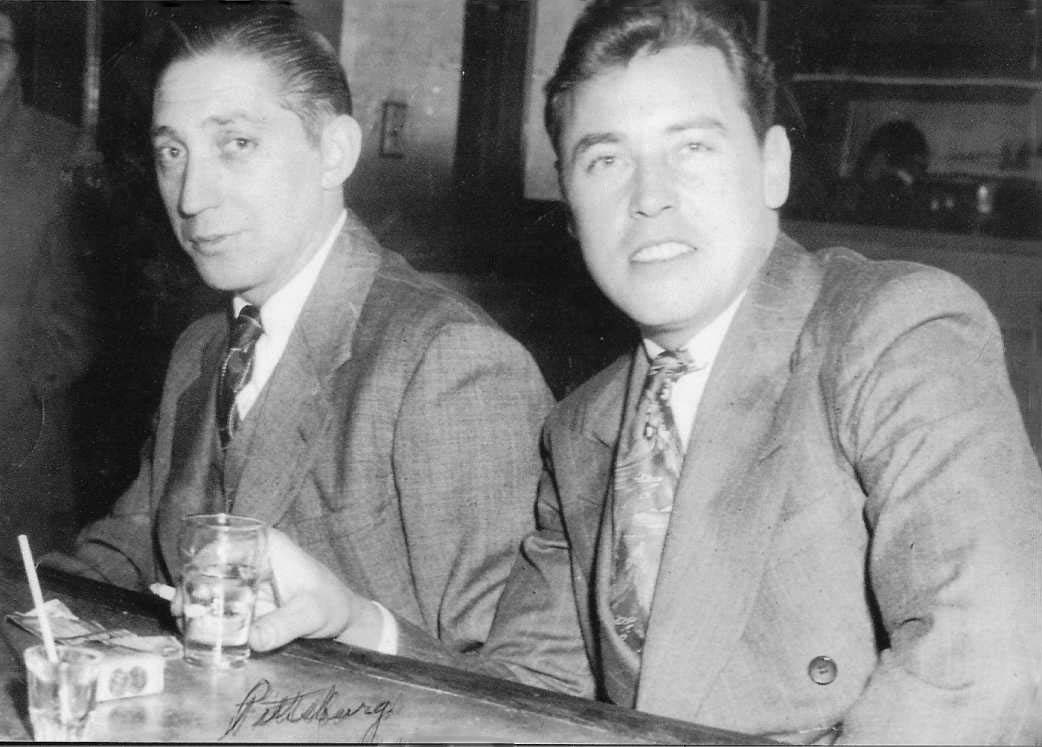 Winfred Davies enters the Army in March of 1942.
The Elmira Star Gazette, Thursday March 19,1942.
Newspapers.com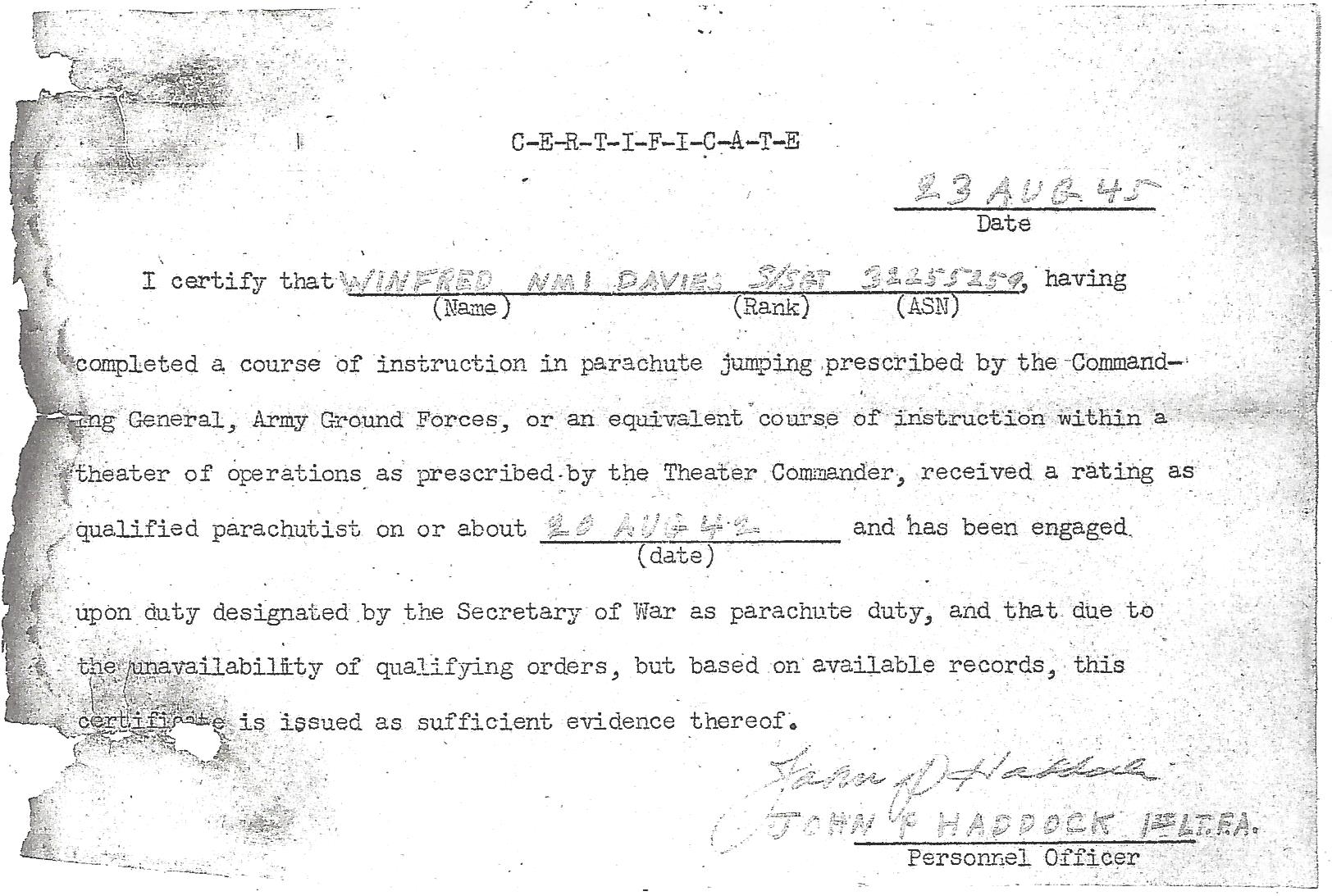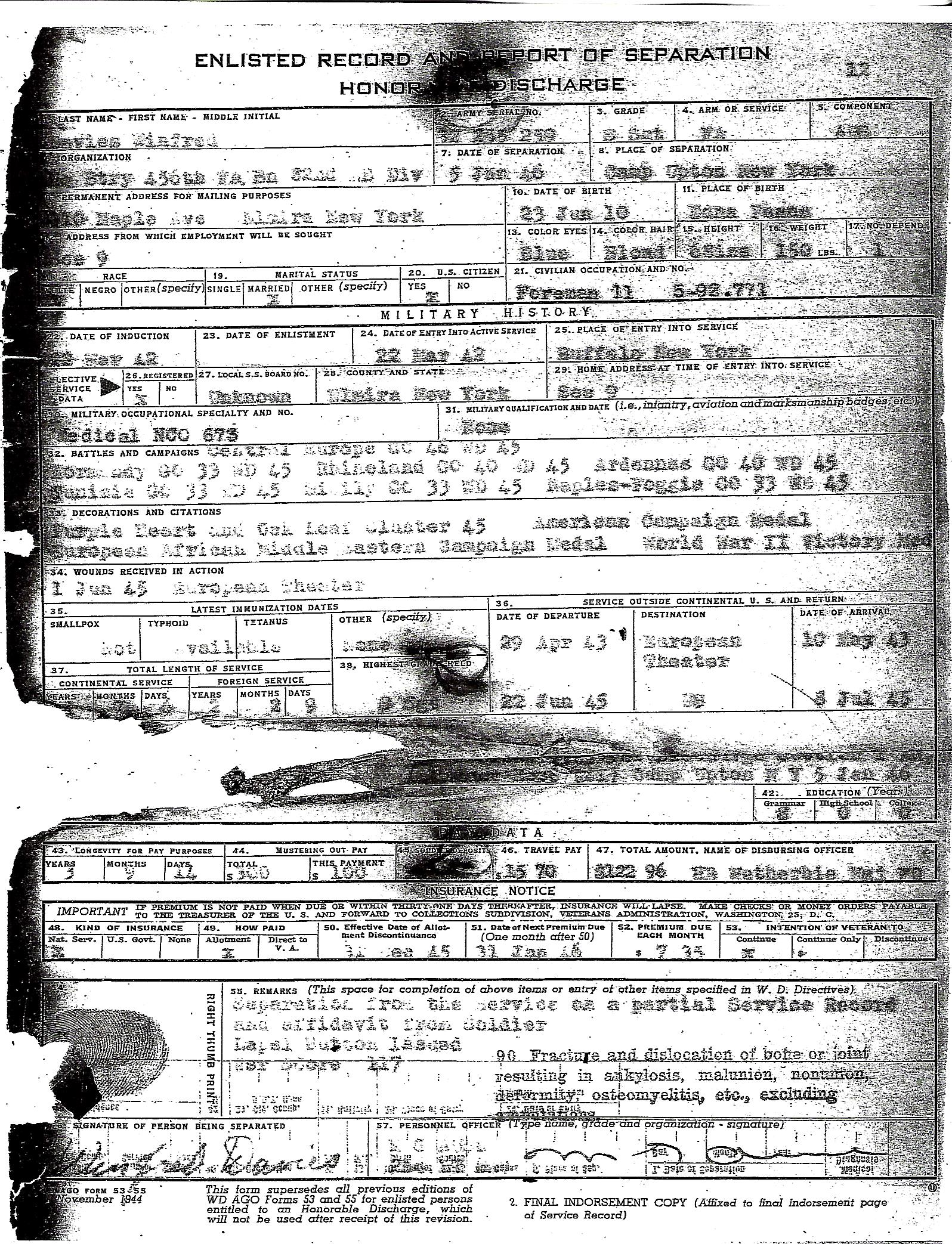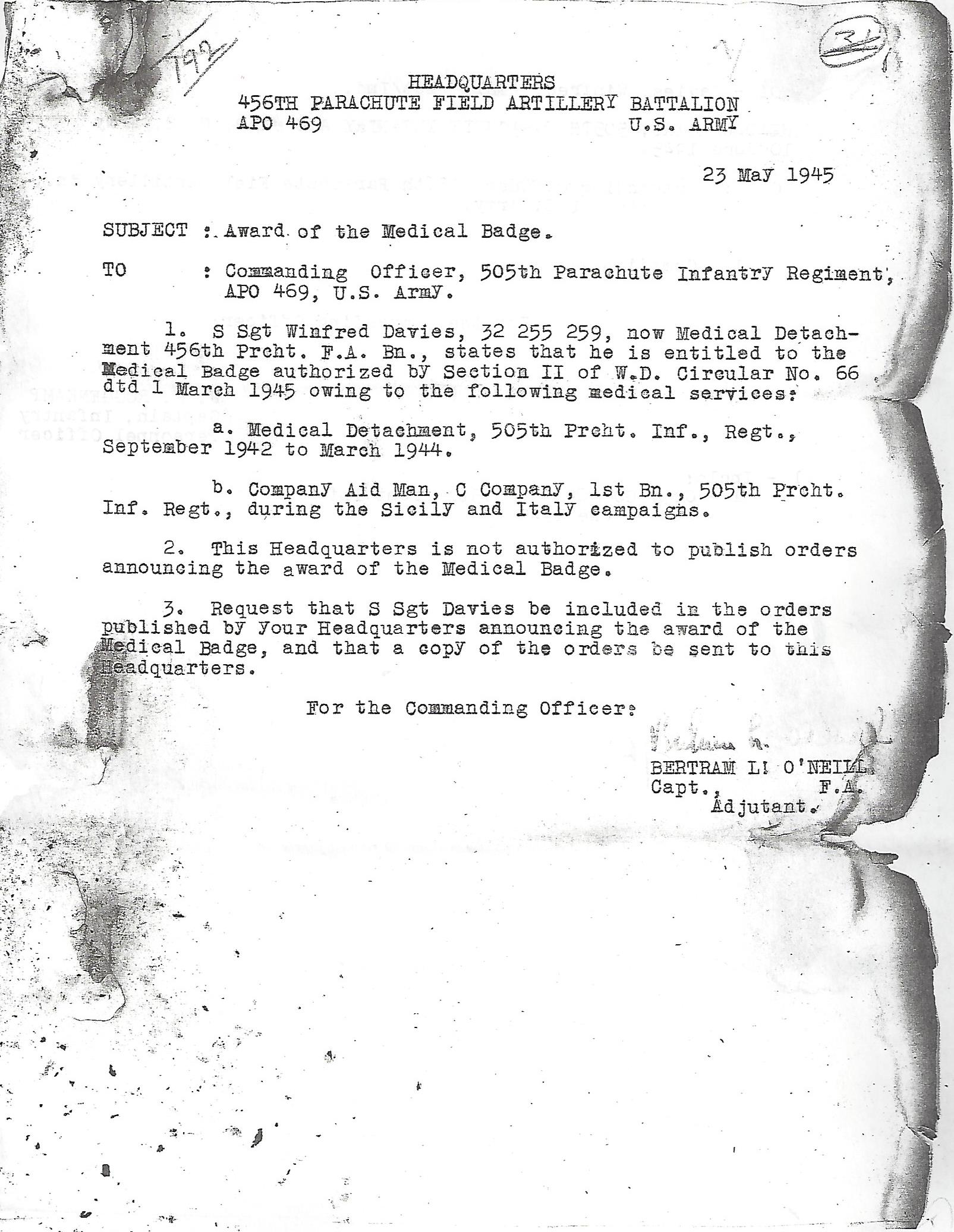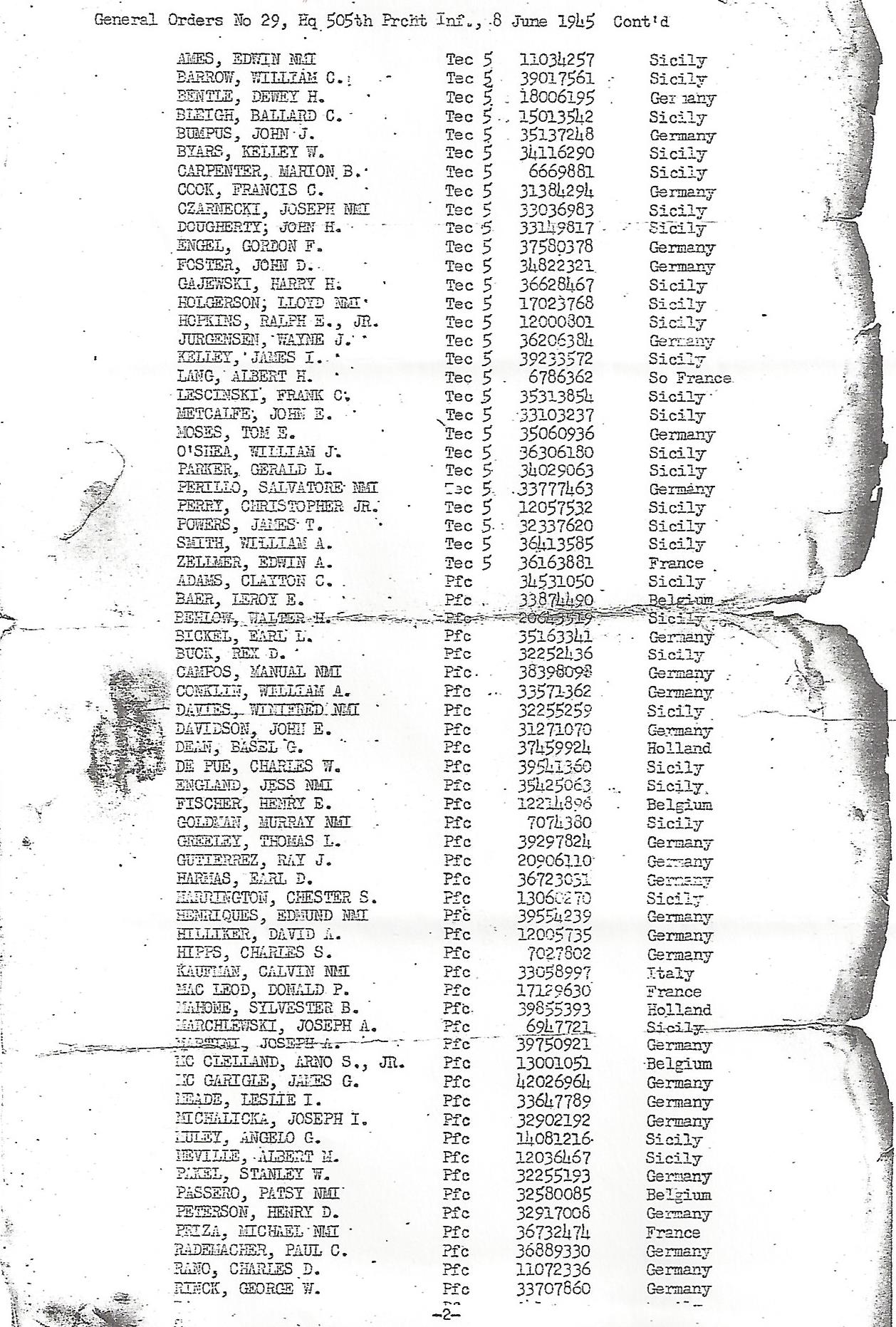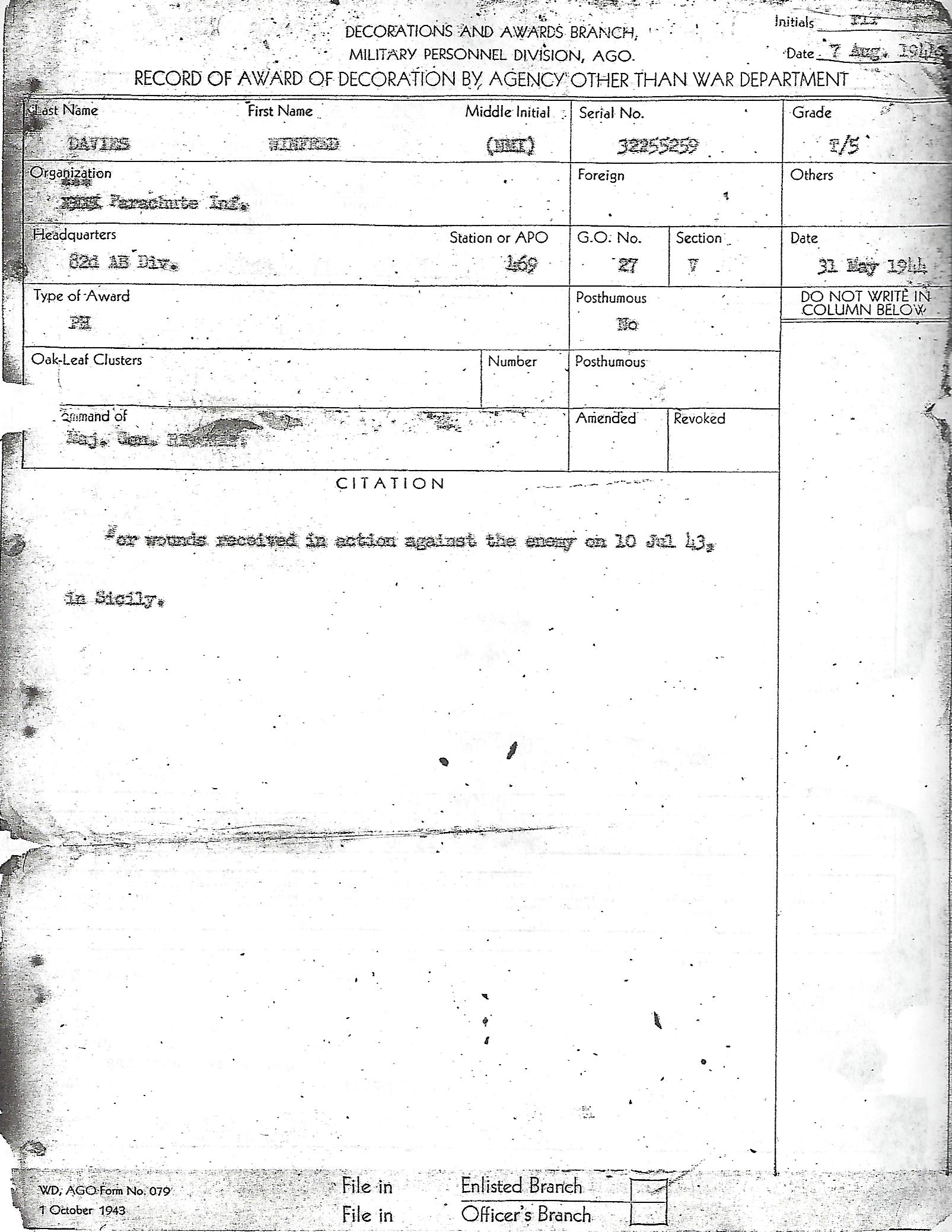 | | | |
Copyright © 2012 505rct.org, All rights reserved.
Webmaster