Virian A. Wadford of Sumter, South Carolina, enlisted into the Army on May 23rd 1942 from Manhattan, in New York City. Prior to his Army service Virian served in the Navy for three years and two months.

Tech/4 Virian A. Wadford in the town of Huertgen, Germany in February of 1945. According to the History of the 80th AA Bn., tents had to be set up for their CP (command post) because all buildings in the town were destroyed. The photo was taked by Lt. Colonel Ed Krause.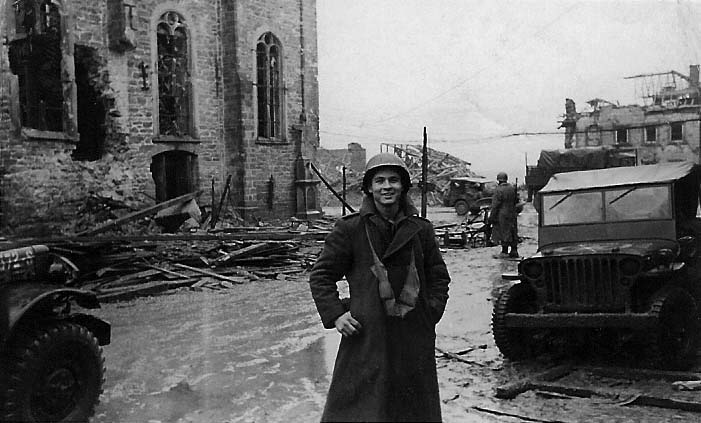 Private Virian, the photo was taken shortly after basic training.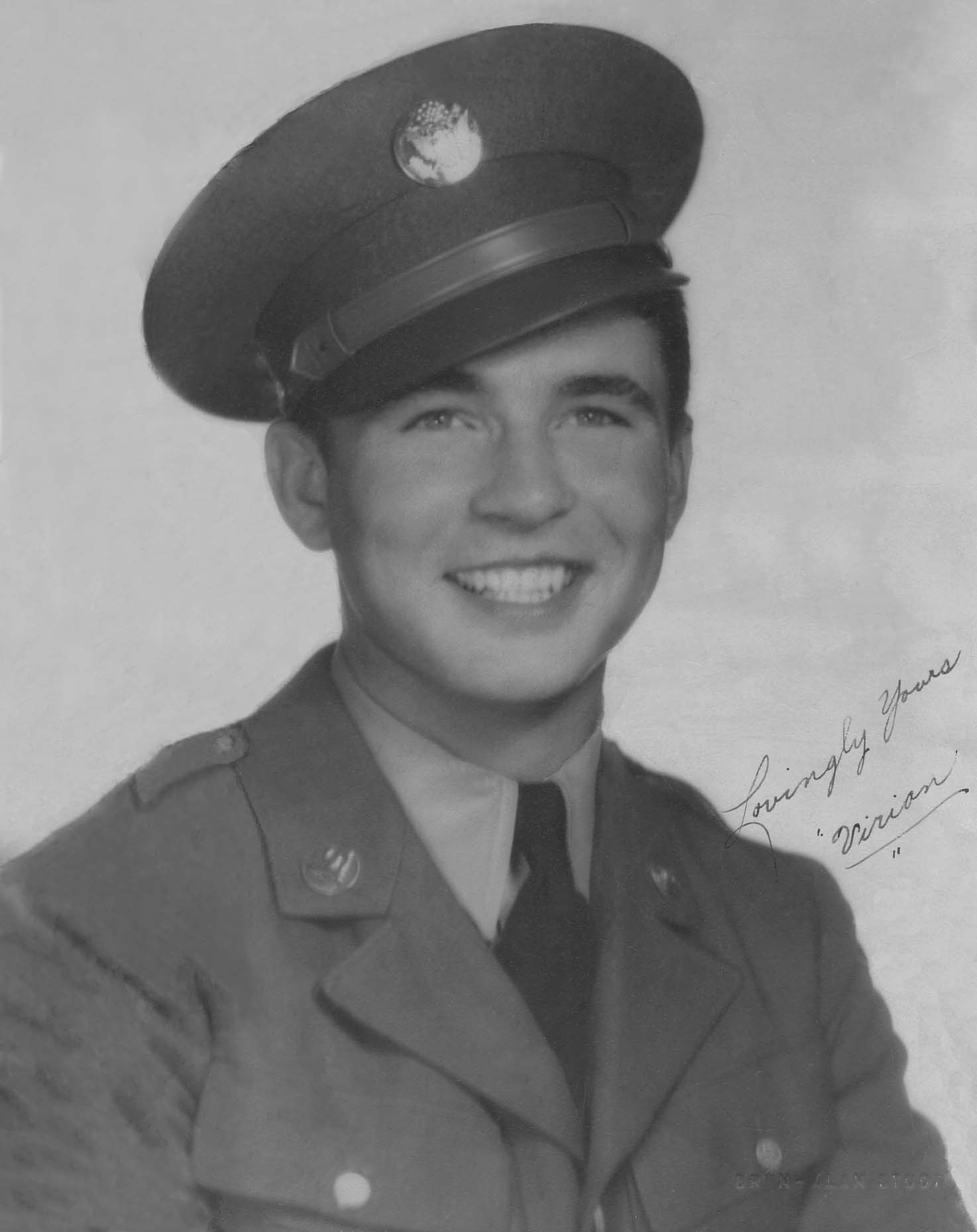 Left to right, Oakes, Virian Wadford, Hurley and Harvey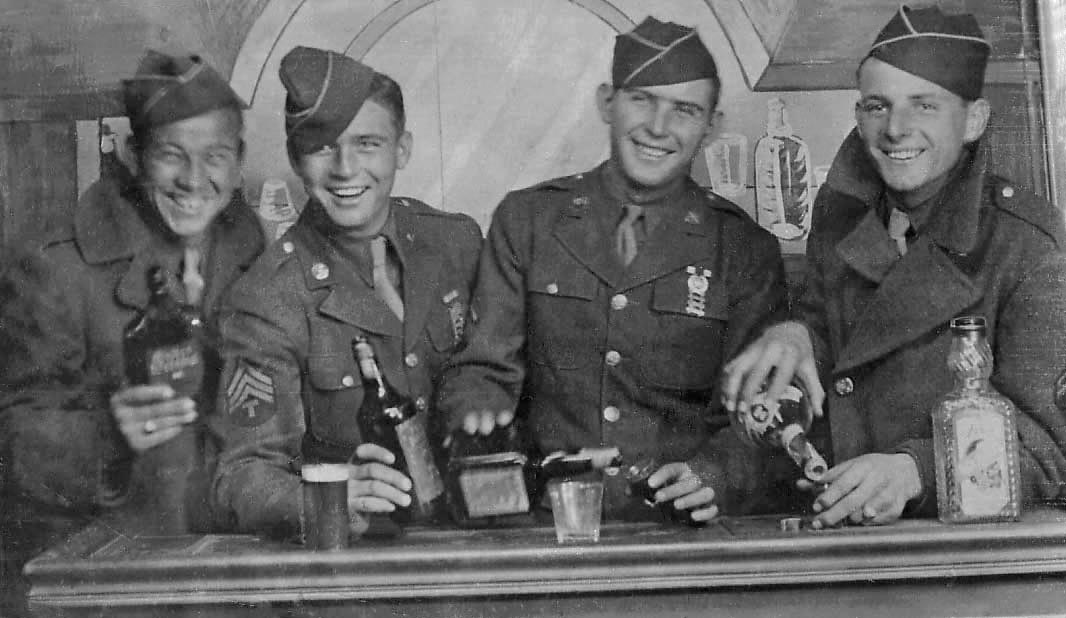 Time out from combat. Standing left to right, Virian Wadford, Kuester and Klontz. Sitting are, Arthur Christian,
Henry Weems and Louis Edison.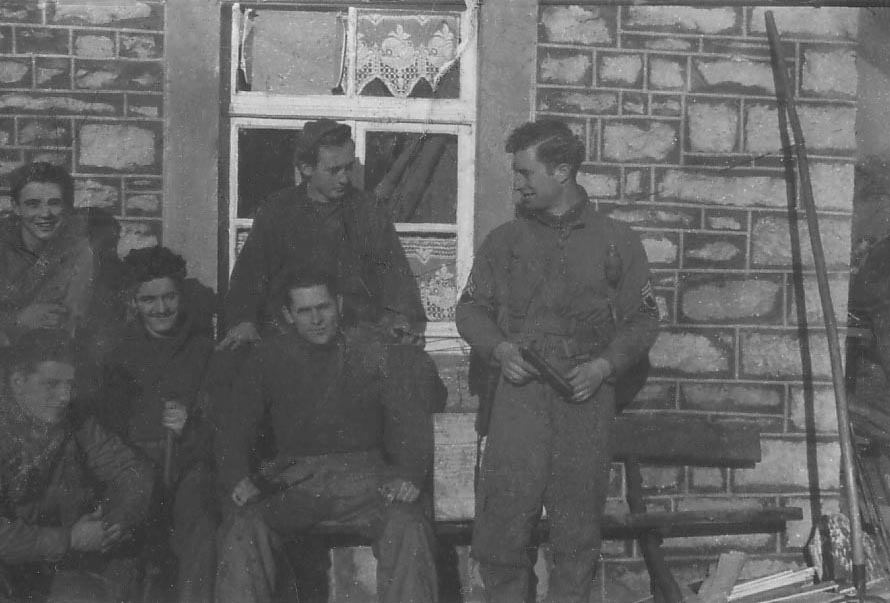 Tech/4 Virian A Wadford, company barber. Seated unknown.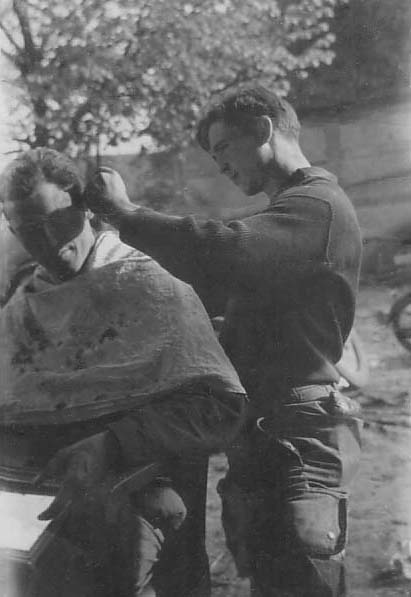 Headquarters company winter 1945. Note the H 505 stenciled on the bumper of the deuce and a half.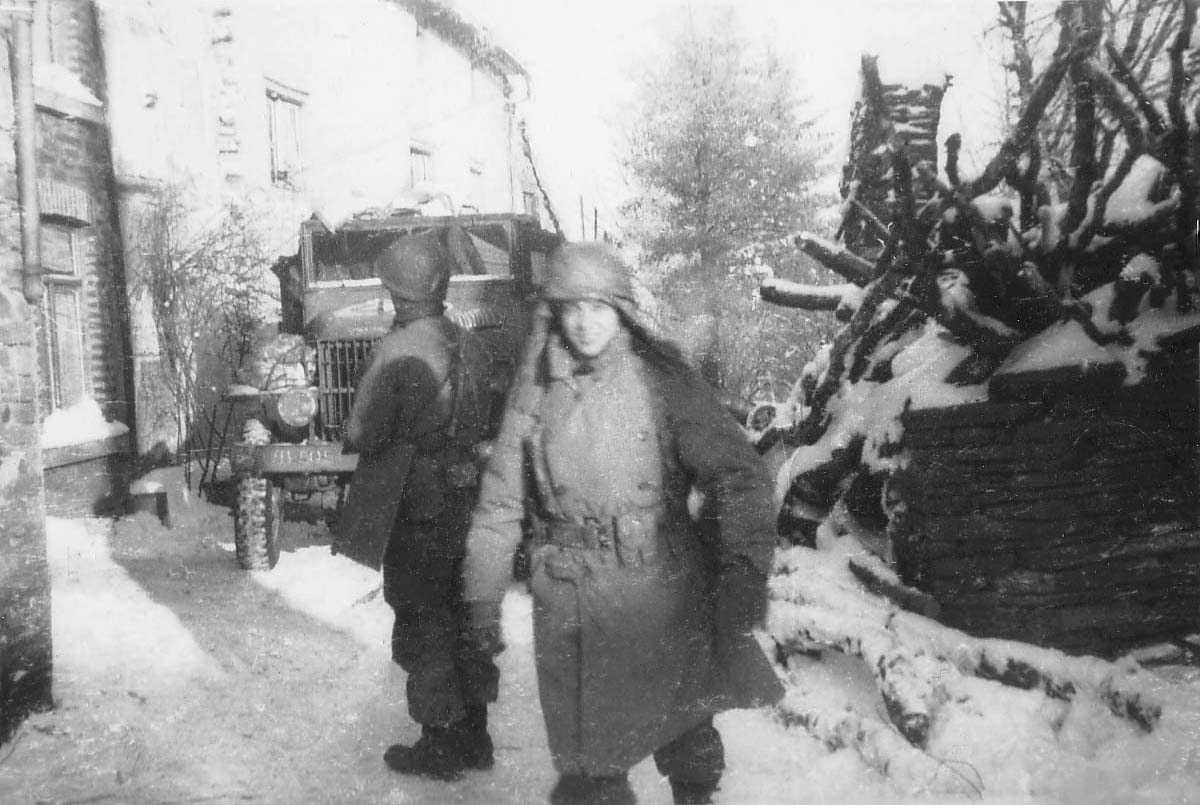 A cake made by mess Sgt. Anderson (left) for Virian's son who celebrated
his 1st birthday on June 28th 1945. The photo was taken in Berlin. By
the way, Virian had been overseas since December of 1943 and at this
point had only seen his son Virian Jr. in pictures.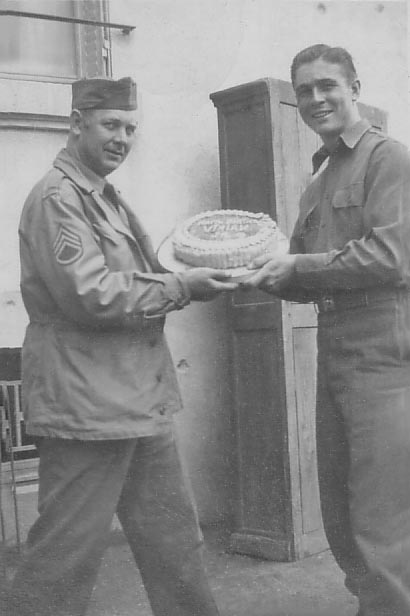 Virian's sons birthday cake.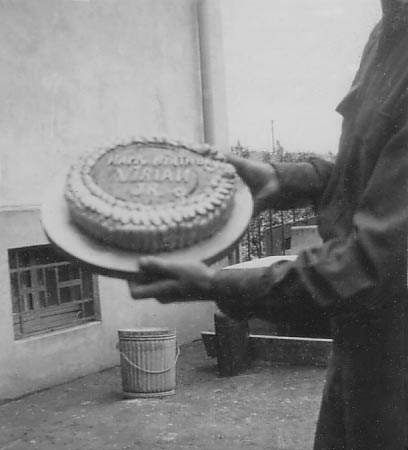 Some of the German soldiers taken prisoner in the photograph below turned out to be women.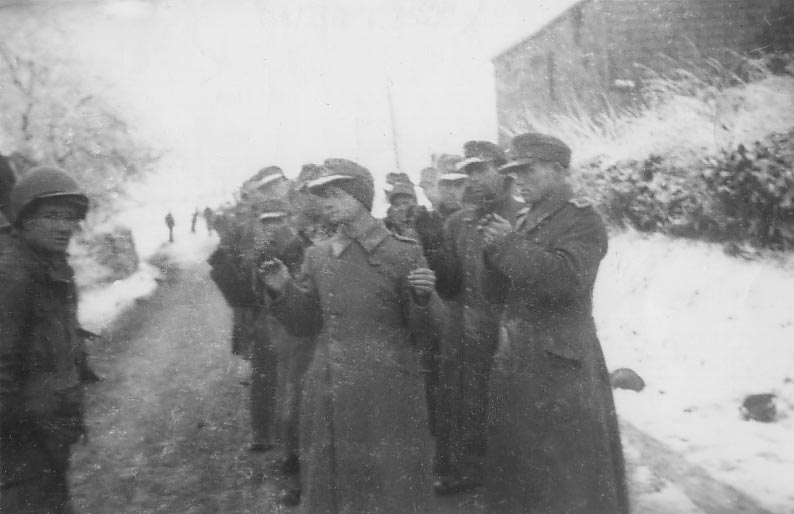 Wedding Day