Paratroopers of the 505th Parachute Infantry Regiment
This page is dedicated to Ladislau "Laddie" Tlapa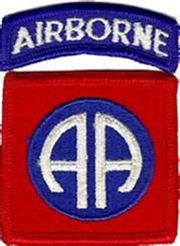 Private Ladislau Tlapa was known to fellow troopers, family and friends as "Laddie." His hometown was Lyons, Illinois. He served in the mortar squad of the 2nd platoon with company F. Before volunteering for the paratroops, he served with the 76th Infantry Division. Normandy was to be Laddie's first combat jump, he also was celebrating his 21st birthday as the clock struck midnight. In less than two hours he would be dead, shot to death in his parachute as he floated down to the town of Sainte Mere Eglise.

According to his cousin; Robert Tlapa, who spoke with surviving F company veterans, Laddie was dead before he landed, suspended in a tree. It appeared that the Germans were firing excessively at his lifeless body, possibly trying to ignite the hand grenades he carried. Two other F Company troopers, Lt.Cadish and Pvt. Bryant who succumbed to the same fate, flanked Laddie on both sides, landing in wires suspended by poles along a nearby road.

Laddie is buried in Woodlawn Cemetery, Forest Park, Illinois. There was a ceremony held in January of 1949.


Private Tlapa poses for a colorized studio portrait. The patch on
his left arm is that of the 76th Infantry Division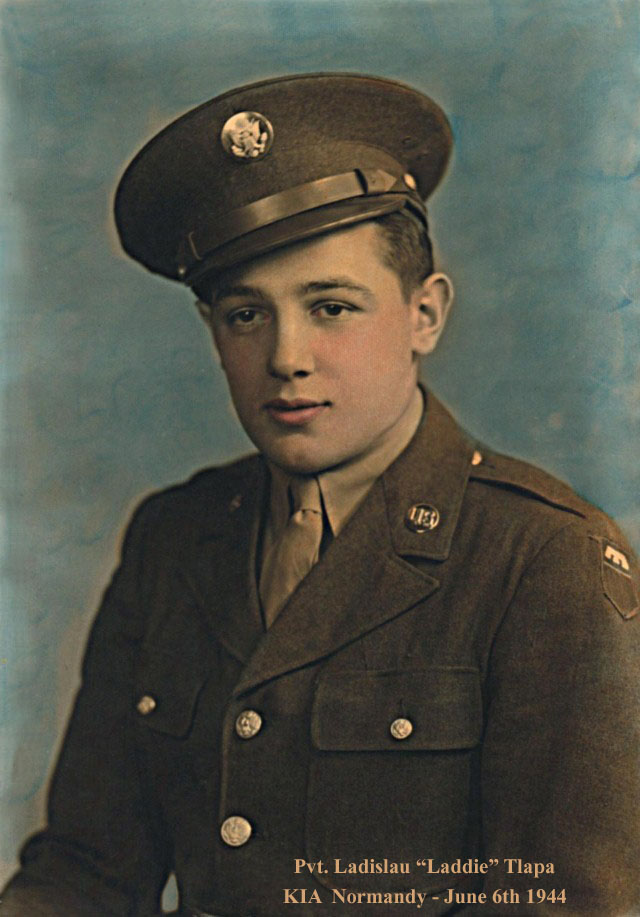 Laddie is standing near the door ready to jump with his stick. This picture was taken from a single frame
of a Movie Tone News reel made in the 1940's.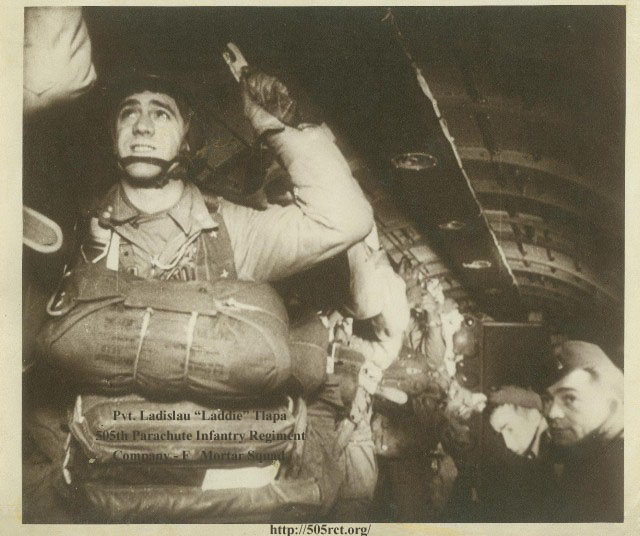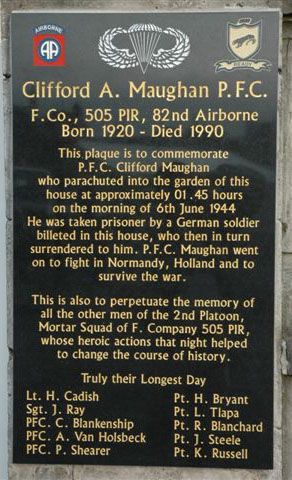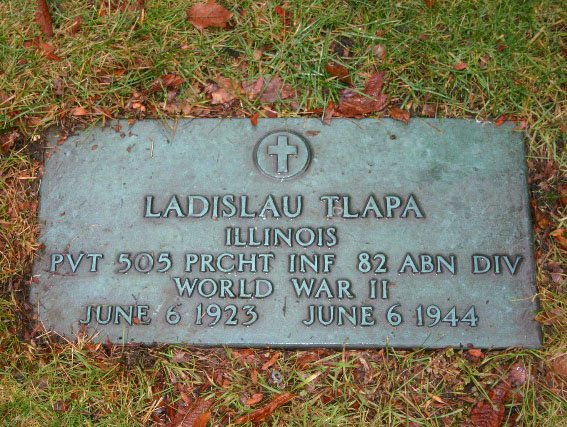 | | | |
Copyright © 2012 505rct.org, All rights reserved.
Webmaster