The following was written by Holland native Luc Amkreutz.
For more than 10 years now, I have taken care of the grave of Mart Smith at the American war cemetery in Margraten in the Netherlands.
Smith, Mart, Pvt Virginia
505 Prcht Inf 82 ABN Div
Fallen: September 19th 1944
Grave: Plot F, Row 13, Grave 26
Ser. #: 33655865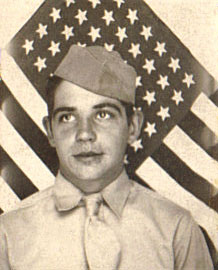 Mart Smith (originally his last name was Roark) was born in 1925 in Harlan county Kentucky. He lived in the small town of Cawood where he grew up and spent his youth. In August 1943, single and without dependents, he enlisted in the army from Abingdon in Virginia. He went on to become a soldier in the famous 82nd Airborne Division ('All American') and was assigned to the 505th Parachute Infantry Regiment, Fox company.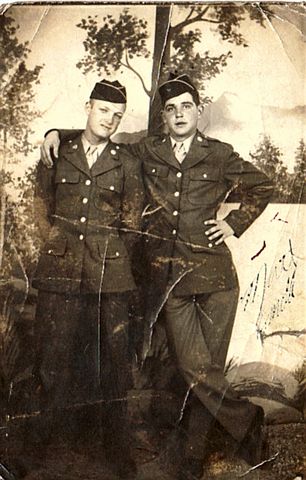 In the European theatre on Tuesday the 19th of September he died, aged 19, during operation Market Garden. He and his company were involved in a fearsome close-combat battle for the Waal bridge in Nijmegen. Mart Smith was fatally wounded in the approach of the Waalbridge and received a purple heart posthumously.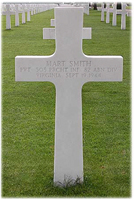 It took me a couple of years to find out that his home state was not Virginia as it says on his cross, but actually Kentucky and more precisely Harlan county Kentucky. (I found this information in the roll of honour at this website: http://www.marketgarden.com/2010/UK/frames.html. I have recently come into contact with some of the people who knew him. They told me he was a very gentle and friendly guy who is still missed. We all would still welcome more information on his time with the 505th either in training or in combat.