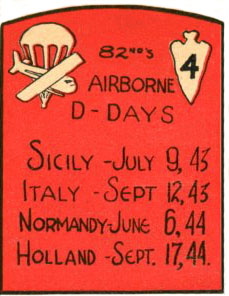 James Vernon Rodier hailed from Vienna, Virginia. James graduated from Fairfax High school in 1942. Known as Vernon to his parents and classmates, he preferred just to be called Jim. He enlisted into the Army on November 27th 1942 from Washington D.C. After completing basic training he attended jump school at Fort Benning, Georgia, earning his jump wings in early 1943. Assigned to the 2nd battalion's headquarters company of the 505th Parachute Infantry Regiment, he left for North Africa in late April 1943 making his first combat jump into Sicily the night of July 9th 1943. After Sicily, James made three more combat jumps, they were; Paestum, Italy on September 12, 1943, Normandy, France on June 6, 1944 and the fourth and last jump, Groesbeek, Holland on September 17th 1944. He was awarded the Bronze Star medal for valor, issued under General Order #35,1944, 82ABNDIV. After his fourth combat jump into Holland, he participated in the 82nd Airborne's counterattack, lead by General Gavin during the Battle of the Bulge, in early January 1945.
After Jim's discharge from the Army he went to work for the C&P Telephone Company, retiring after 42 years of service. After the war and throughout his life he enjoyed participating in 82nd Airborne Association Reunions throughout the country and in Europe. In 1950 he married Mary Miller and together they raised two daughters, Barbara Jean and Leslie. He was the proud grandfather of two grandson's Jimmy and Robby. Throughout his adult life, Vernon was an enthusiastic gardener and member of the Oakton Brethern Church. He was also a faithful fan of the Washington Redskins and Washington Senators. Along with his brother, Louis, he played baseball and softball for many years. He was modest, kind and generous. Vernon passed away August 16th 2014. He was preceded in death by his sisters, Mary and Ruth and his brother, Louis.




James Vernon Rodier.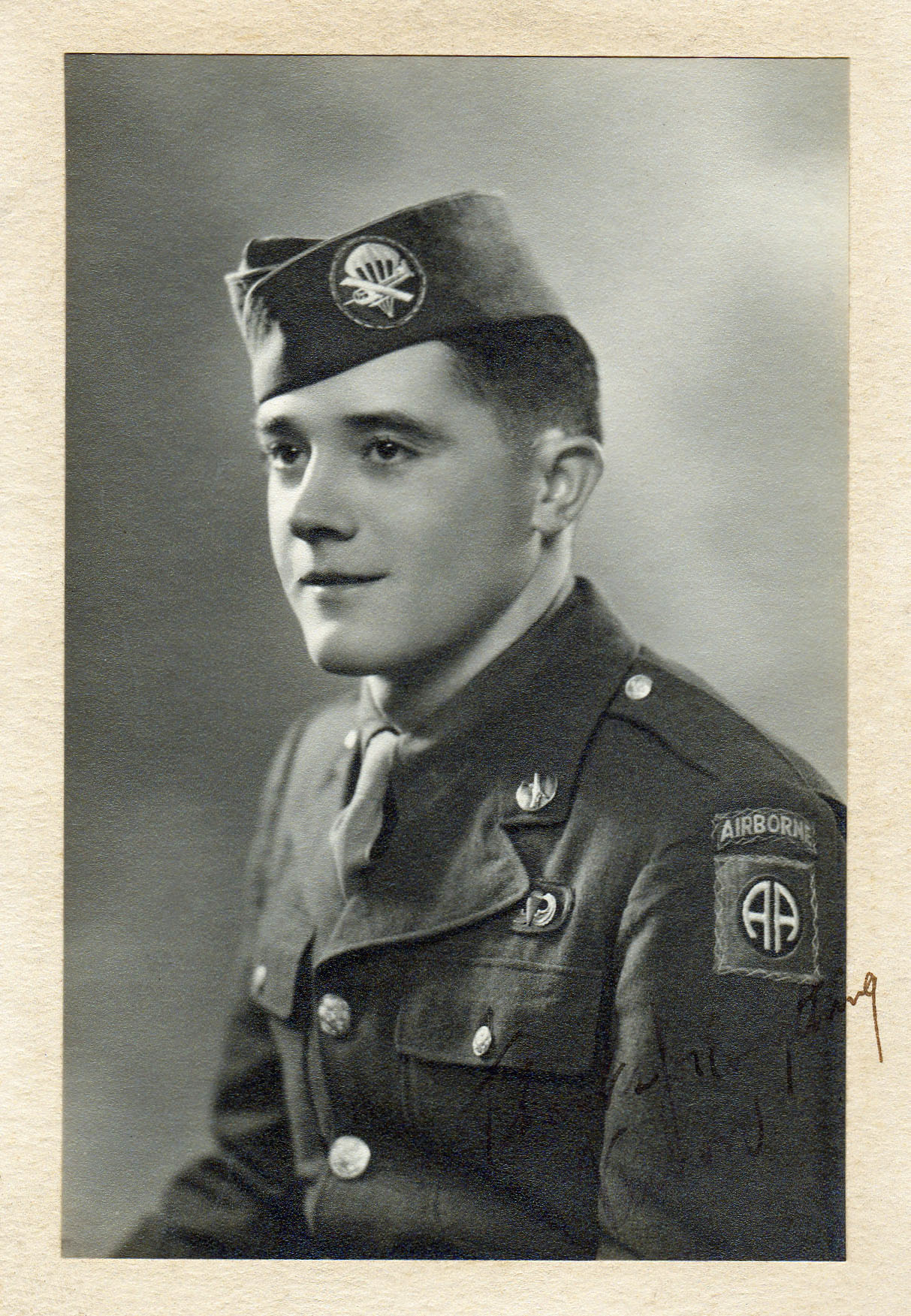 James earned his Combat Infantrymans' Badge in Sicily.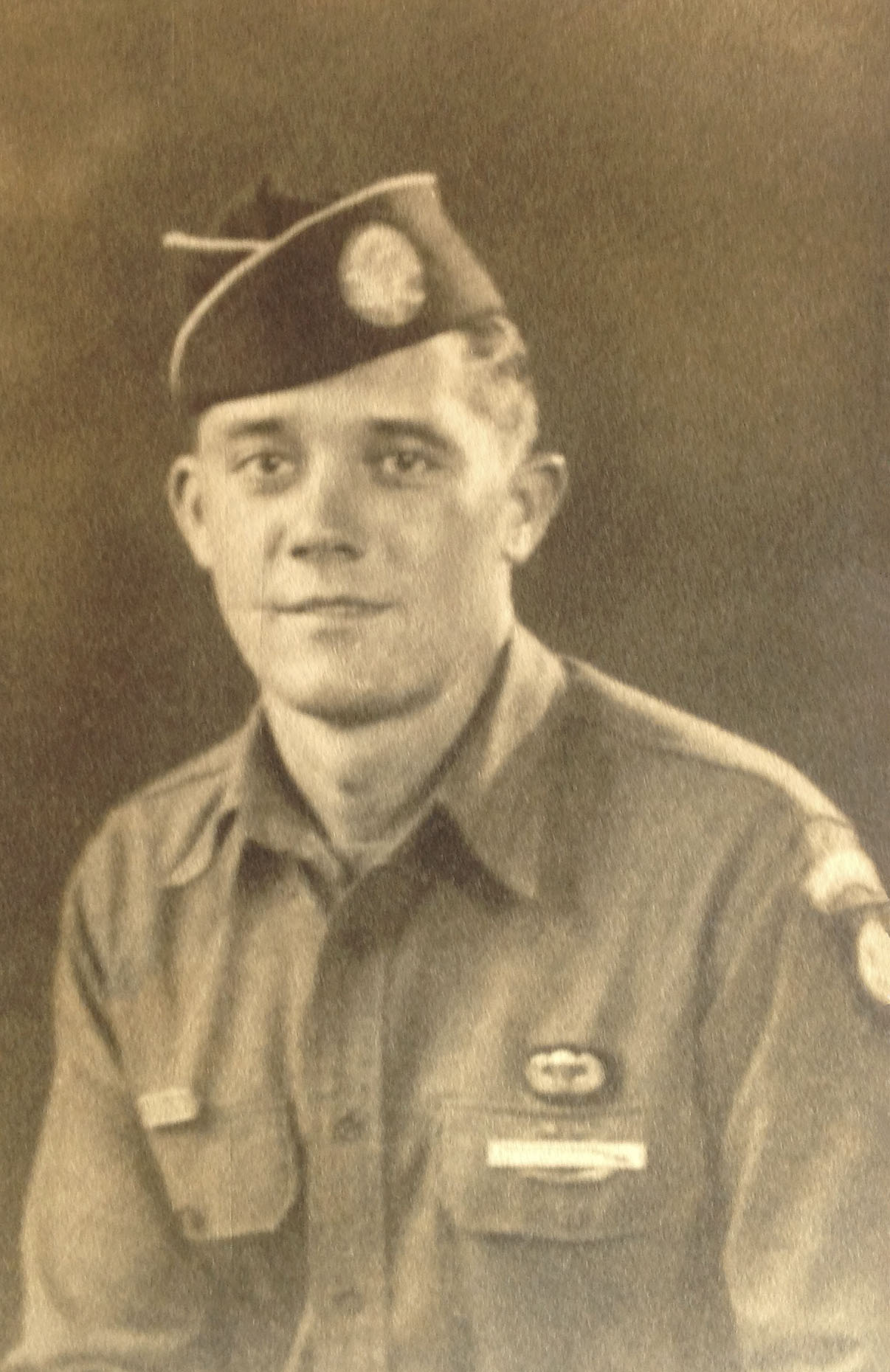 Basic training.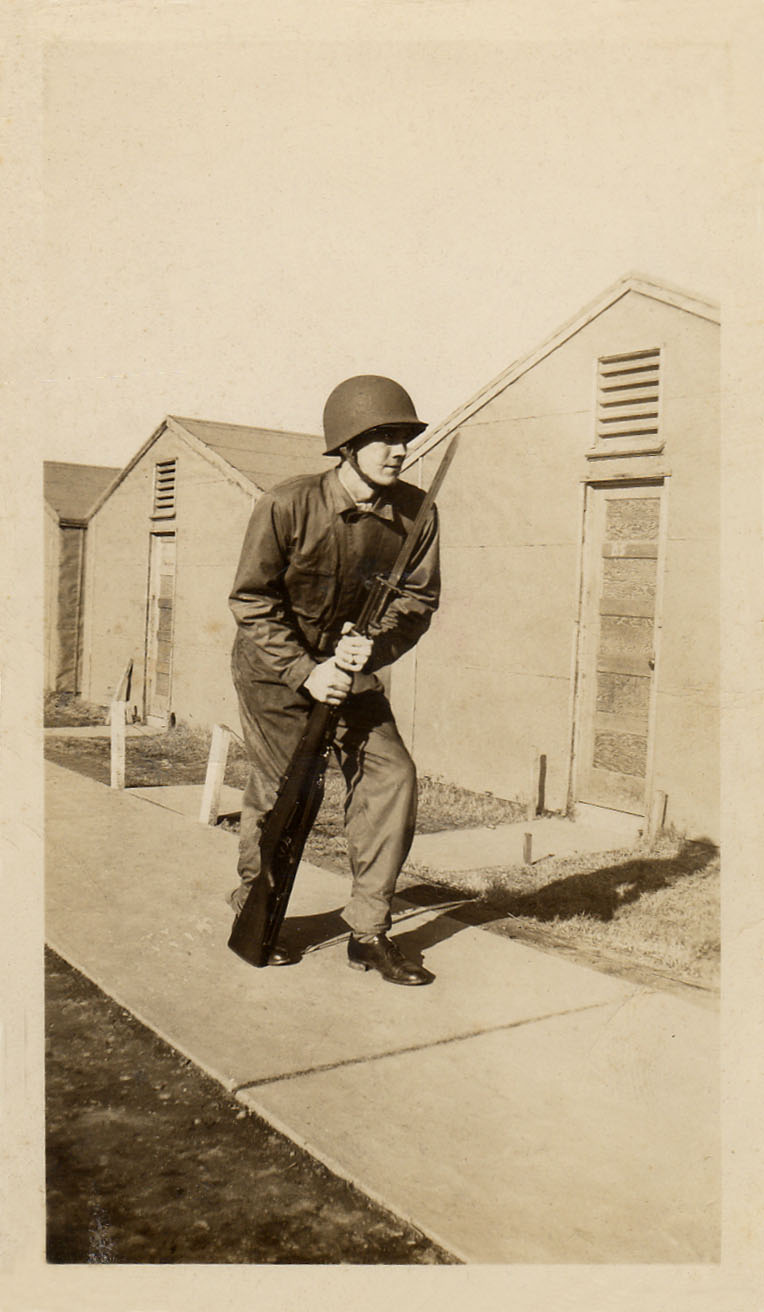 James in his parachute harness.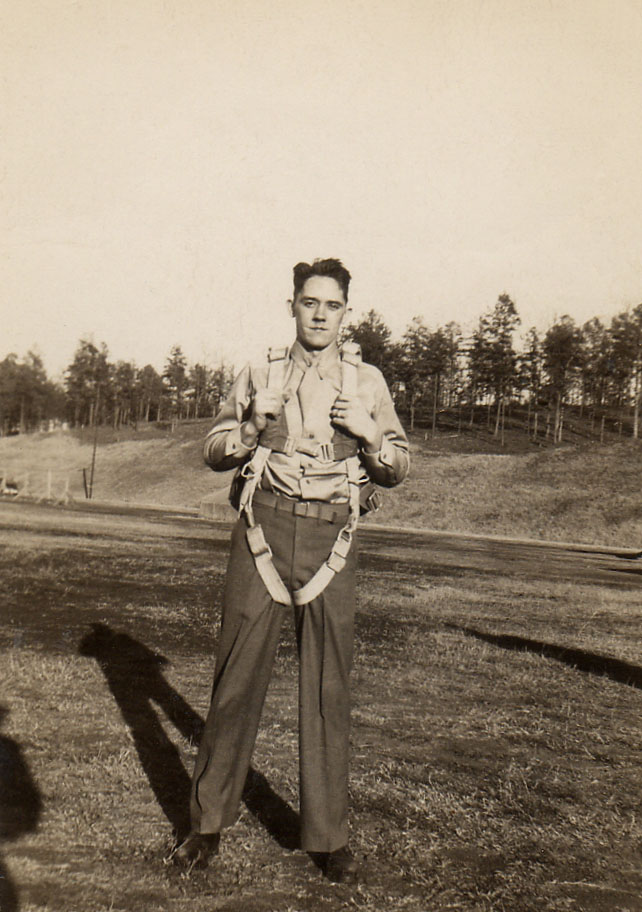 Private First Class Rodier in Naples, Italy 1943.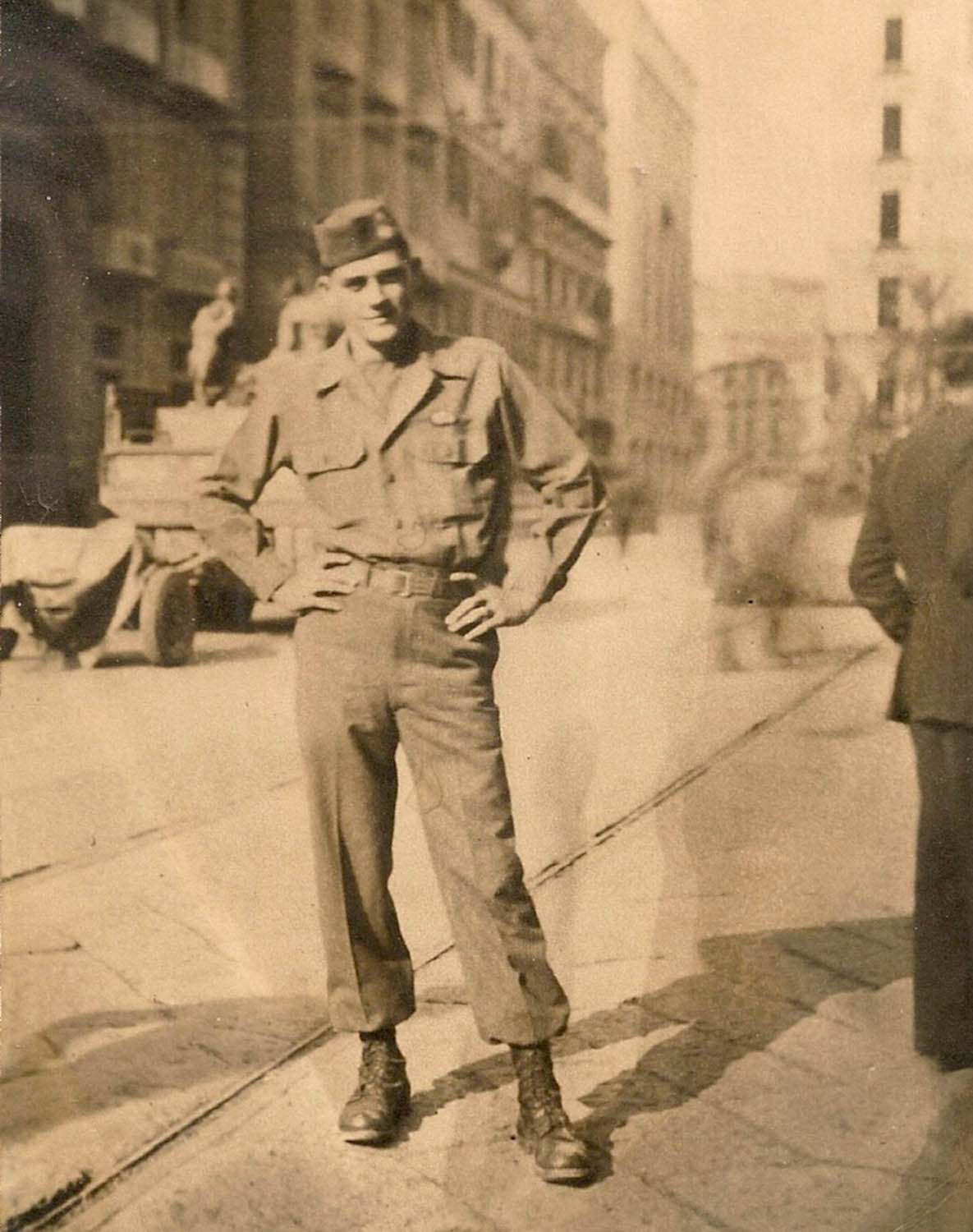 .

New jump boots.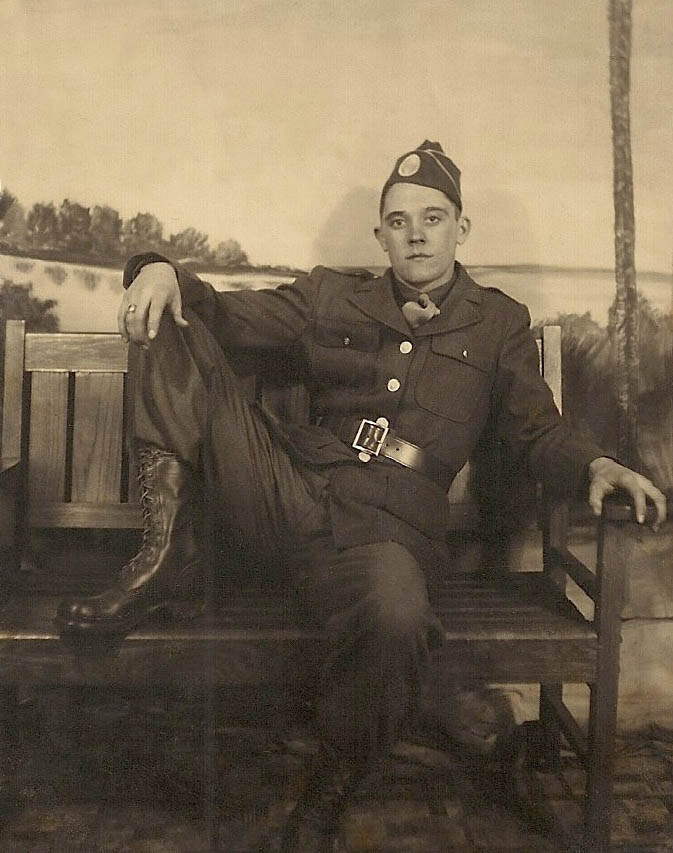 James Rodier in Reims, France February 1945. The 505 came here to refit, take
on replacements and train after the Battle of the Bulge.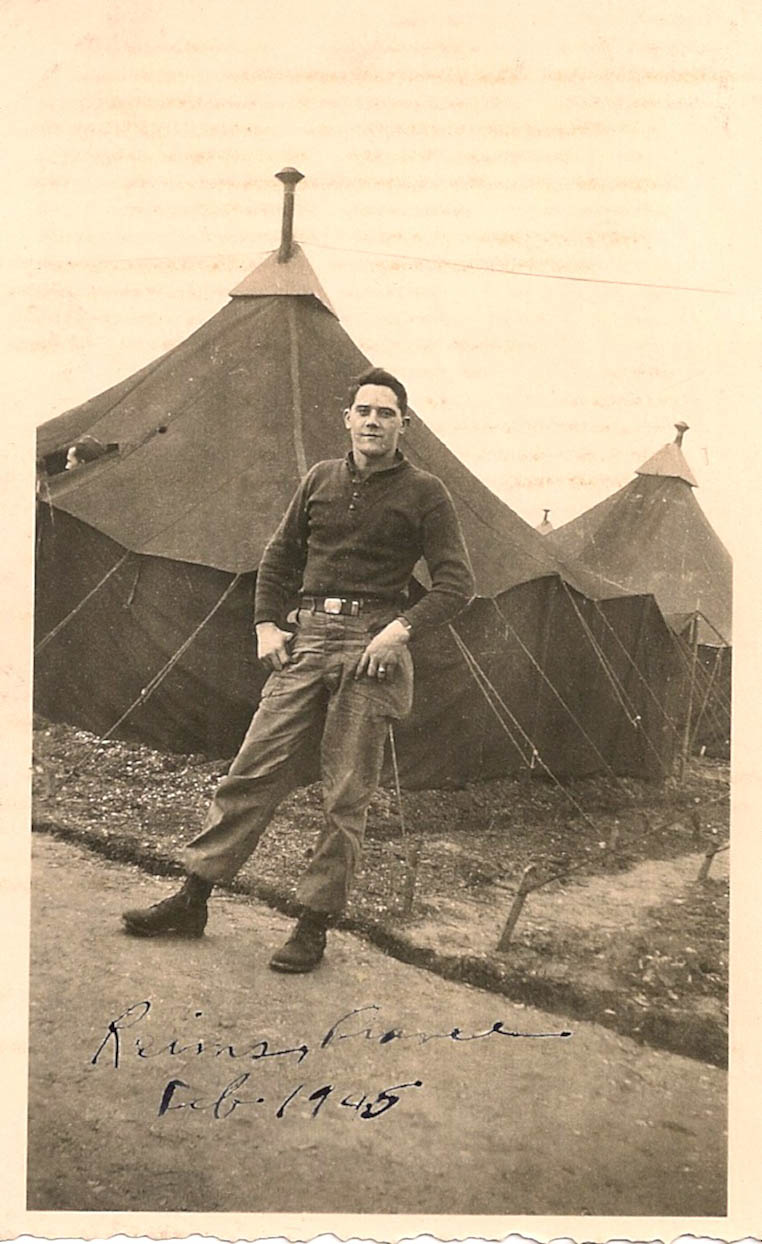 Taking a break during the Bulge. That's bottles of Coke Cola in the bag,
according to the inscription on the back of the photo.


Private James V. Rodier begins jump school. Early 1943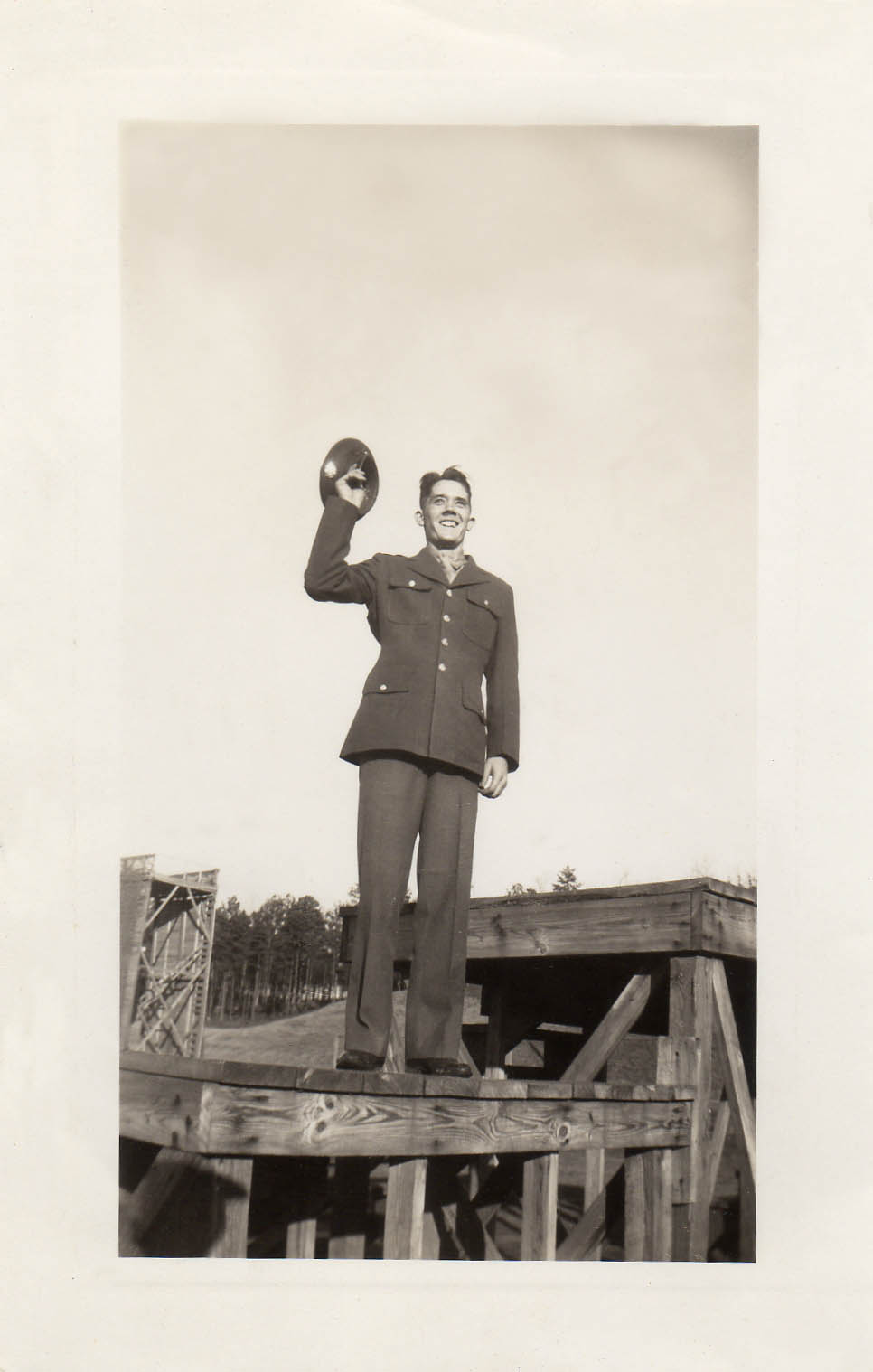 Virginia Newspaper article on the 82nd's 505 in Normandy, France.