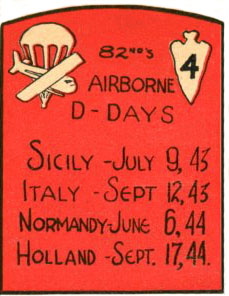 James J. Ricci enlisted into the Army on March 12th 1942 from Peoria, Illinois. James served in A company making three combat jumps during the war. On his third jump, D-Day, June 6th 1944, his company parachuted into a drop zone just west of the town of Saint Mere Eglise, France on the Normandy peninsula. Company A's objective that day was to take and hold, until relieved, the La Fiere bridge that spanned the Merderet River. This would prevent the German Army from reinforcing their positions on Utah beach. They were successful and accomplished their objective on D-Day taking the east side of the bridge. On D-Day + 1 the German's launched a counter attack with tanks, artillery and infantry. The paratroopers were shelled most of the day, Sergeant Ricci suffered serious back and leg injuries when an 88 shell exploded near him. In a 1984 news article published in his hometown of Bethalto, Illinois, Sergeant Ricci recalled waking up on Omaha Beach waiting to be evacuated to England by ship. These injuries prevented him from participating in the Holland campaign. He received his Combat Infantrymen Badge in Sicily. Sergeant Ricci was awarded the Purple Heart medal with oak leaf cluster. After the war James attended pharmacy college under the G.I. Bill. In 1955 he opened the Ricci Rexall Drug store in his hometown.




Photos and memorabilia shown courtesy of the James J. Ricci family collection.
A special thanks to Mark Ricci, James Ricci's son.

Private James Ricci proudly displays his new jump wings.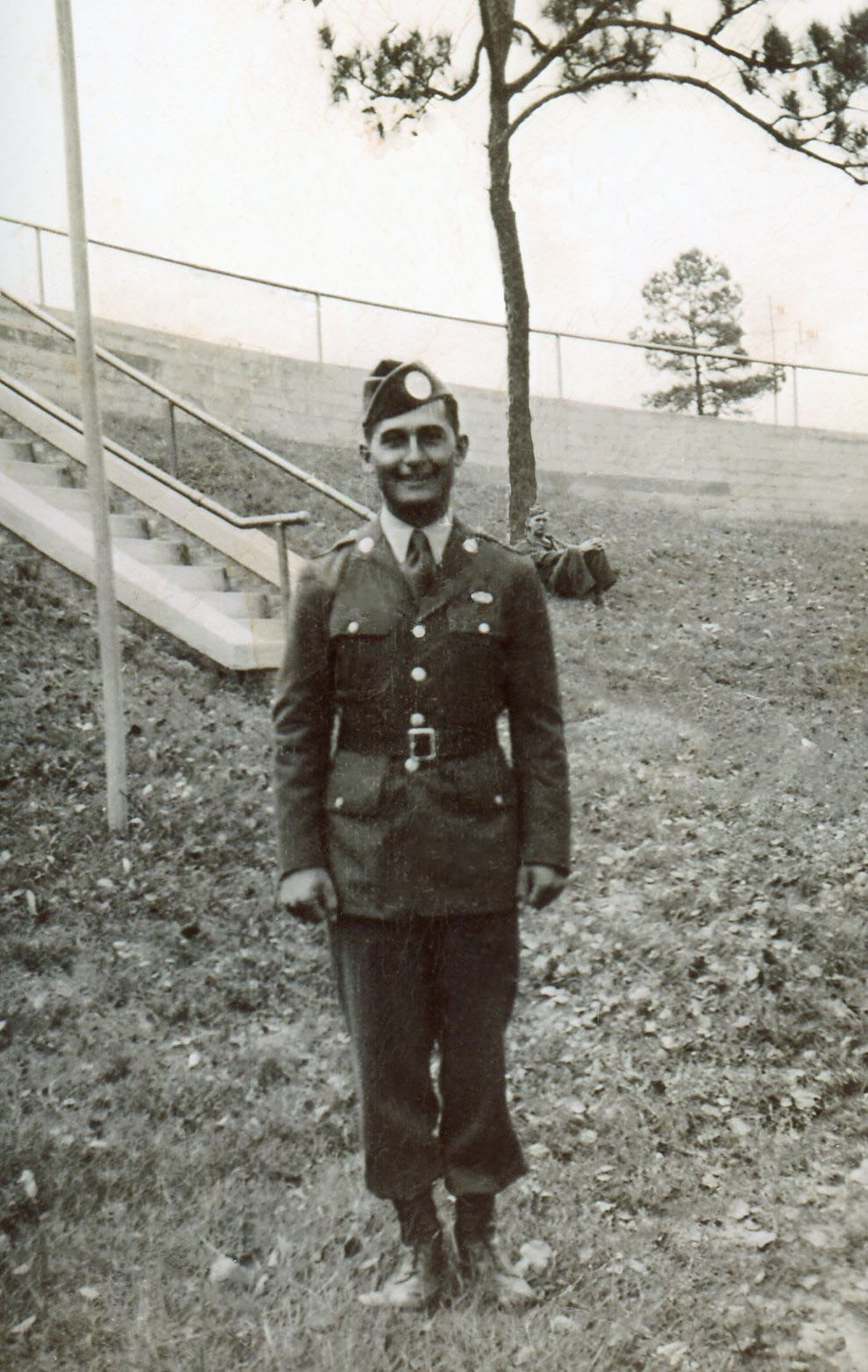 Corporal James Ricci on the day of the Regimental jump.
March 29,1943. He is wearing a parachute and his reserve chute.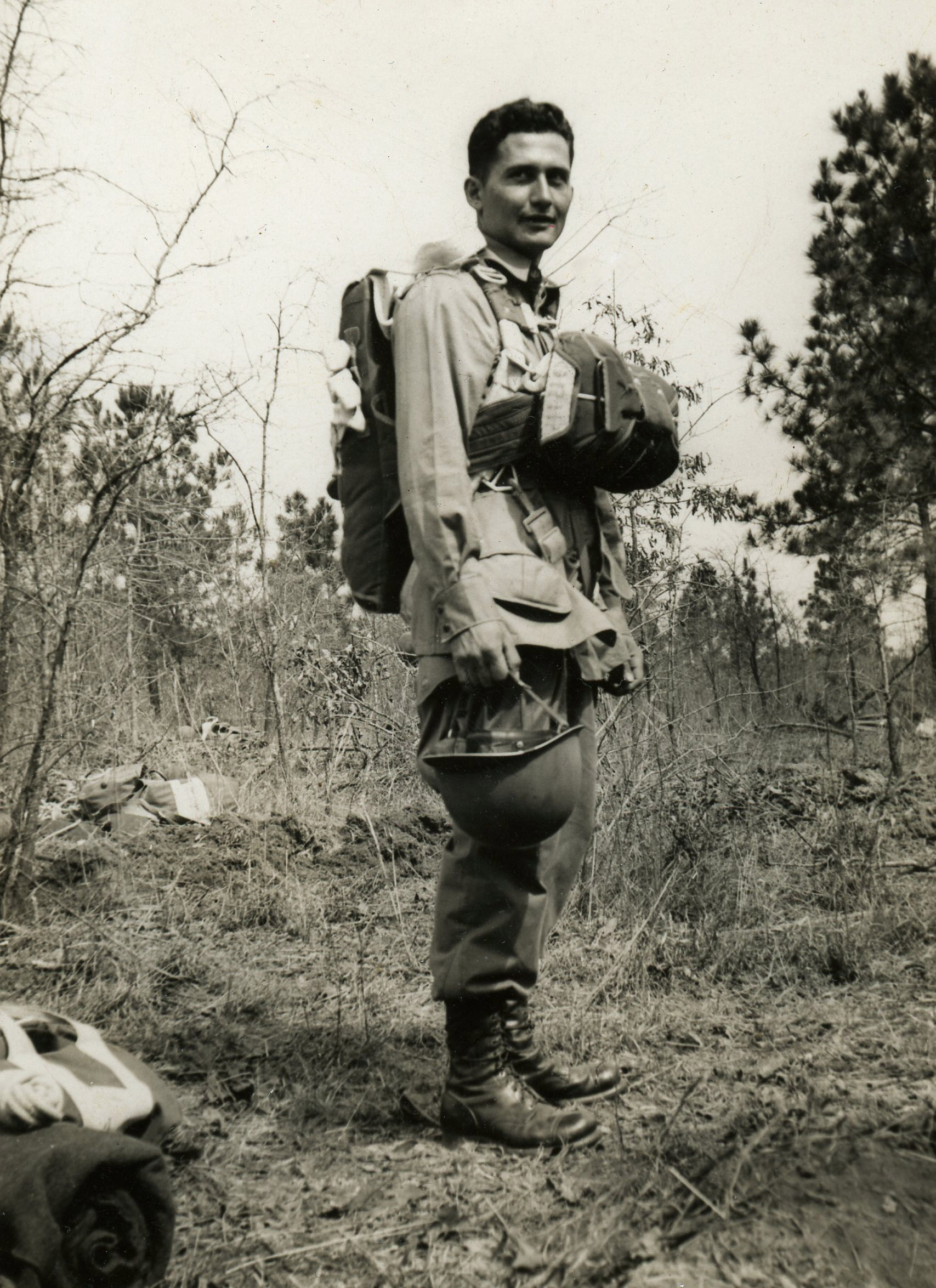 Jim earned his Combat Infantrymans' Badge in Sicily. This photo
was taken in the town of Erice, Sicily 1943. He sent two postcards
home from this city. (see both postcards below)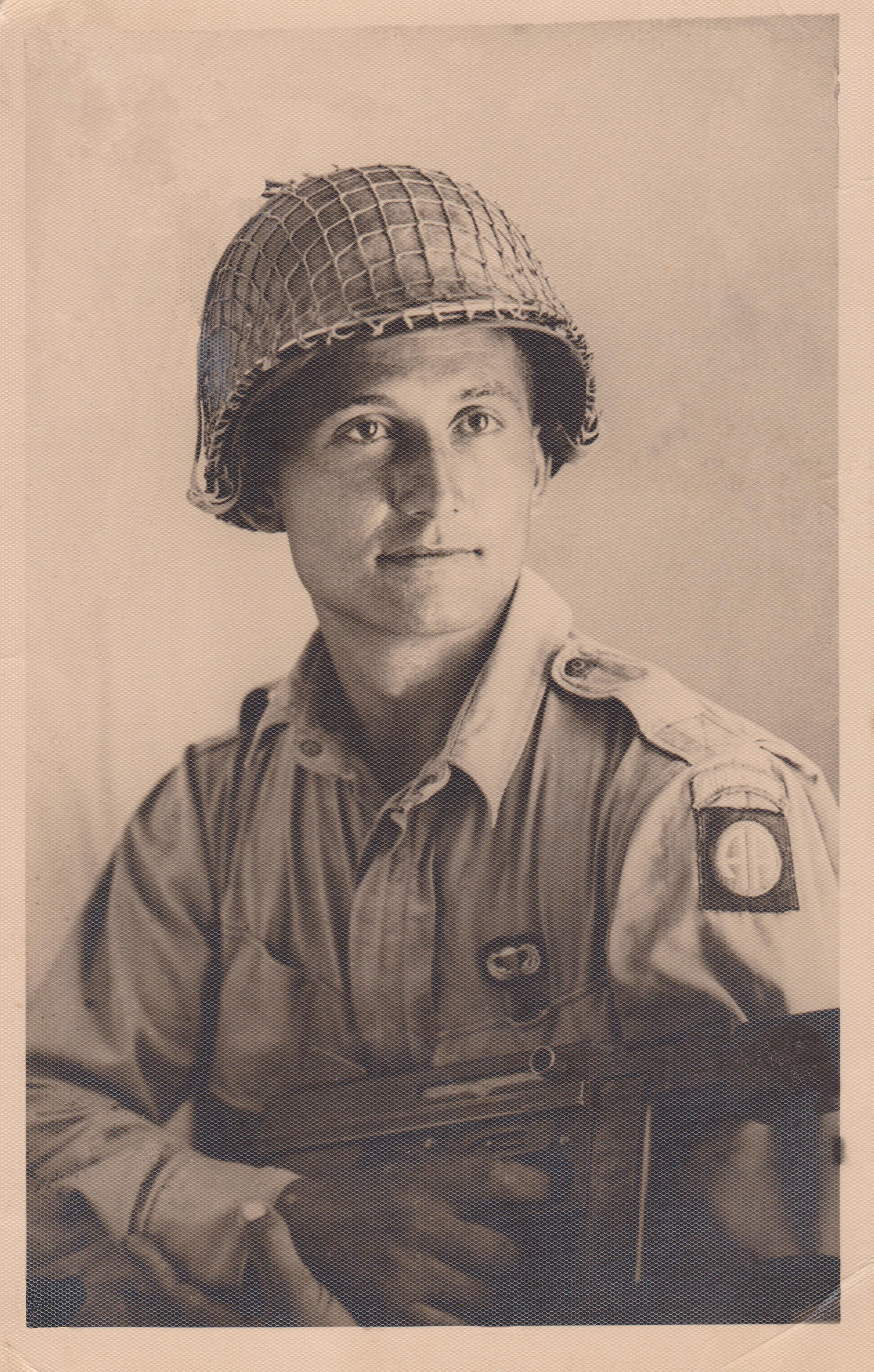 Wounded in Sicily, Italy 1943.


The Castle of Venus in the town of Erice, Sicily, Italy 1943. Front and back side of postcard.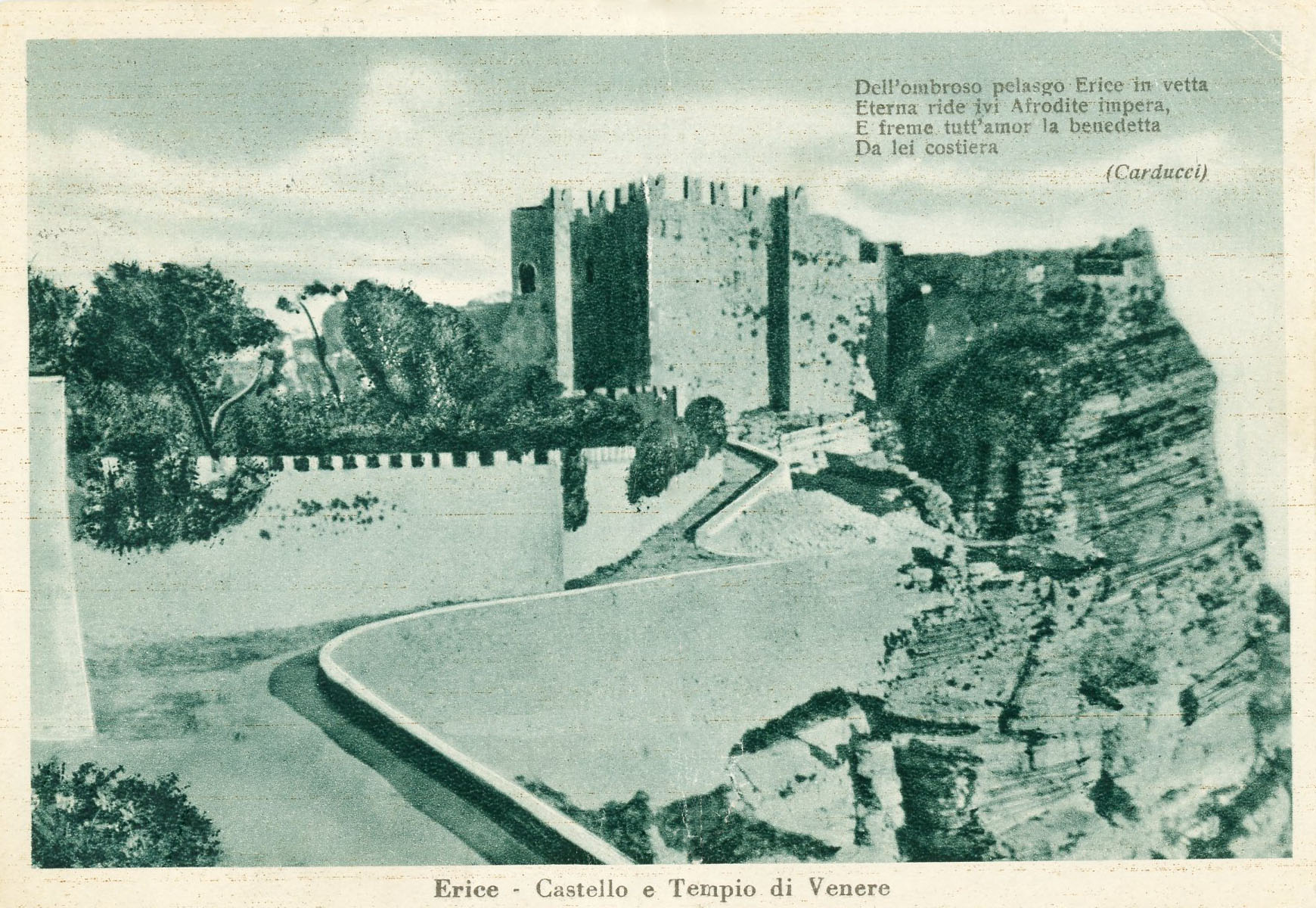 Cathedral of Erice, Sicily, Italy 1943. Front and rear of postcard.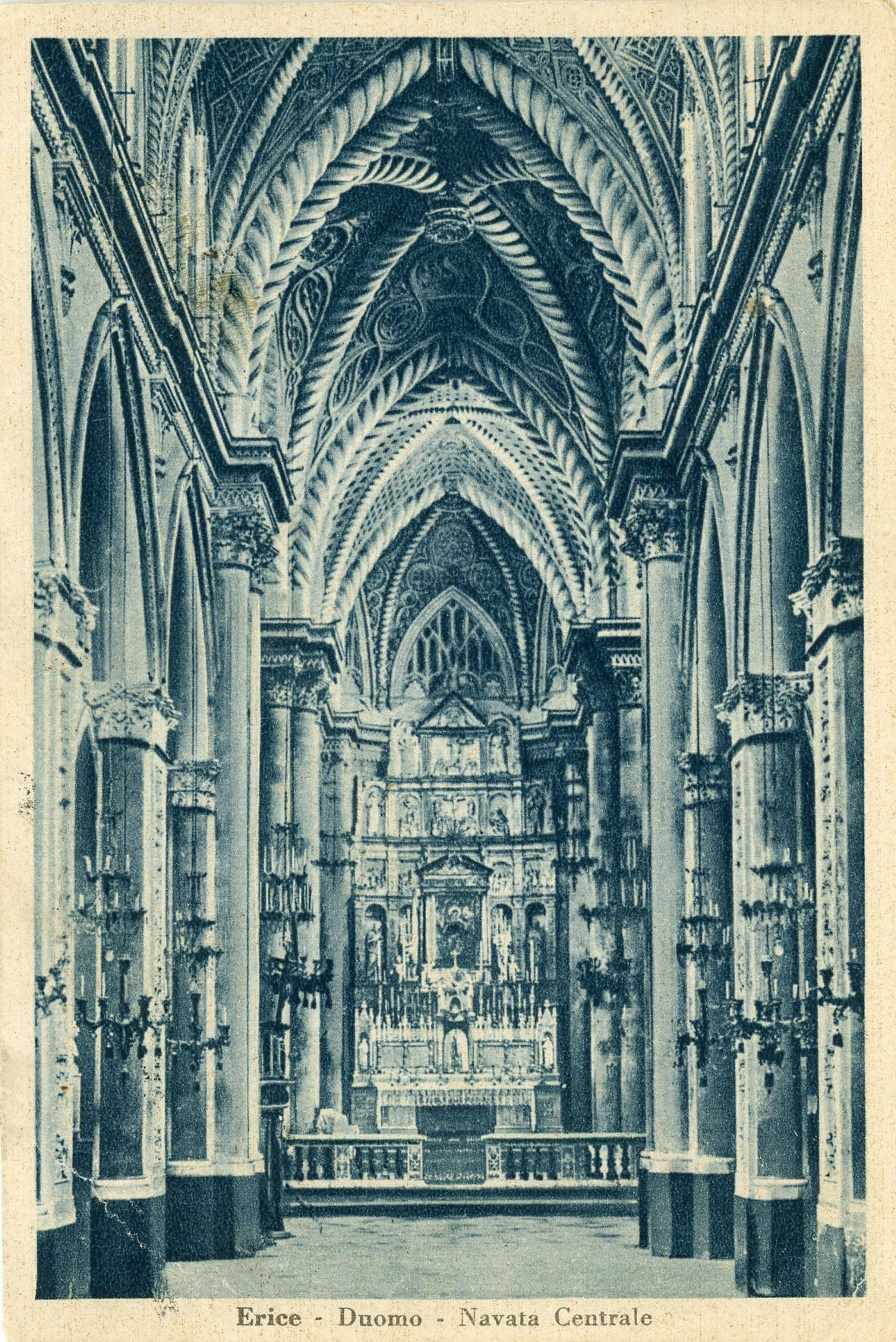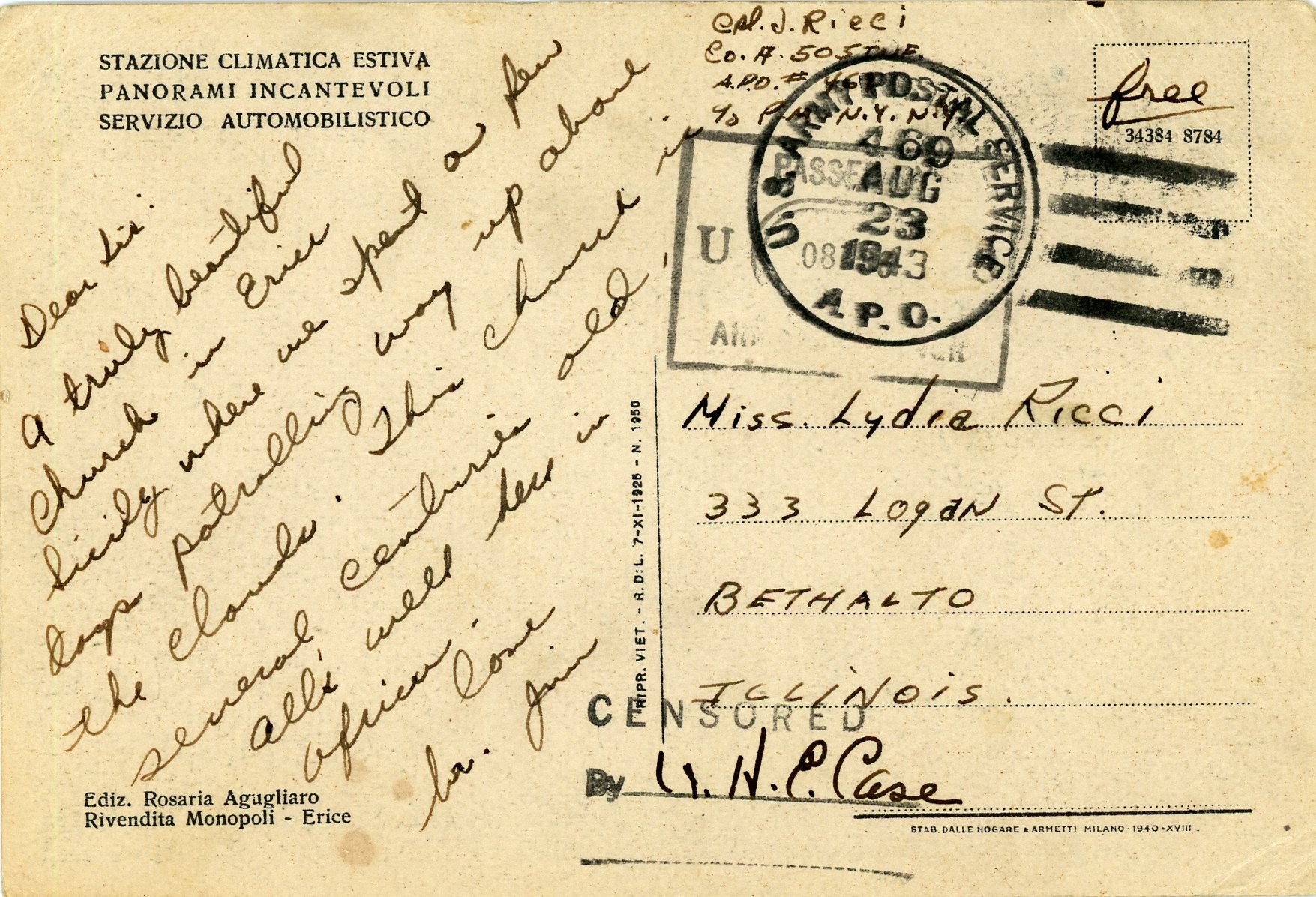 504th Parachute Infantry, 3rd Battalion flies over Sicily, 1943.


Jim in Naples, Italy 1943.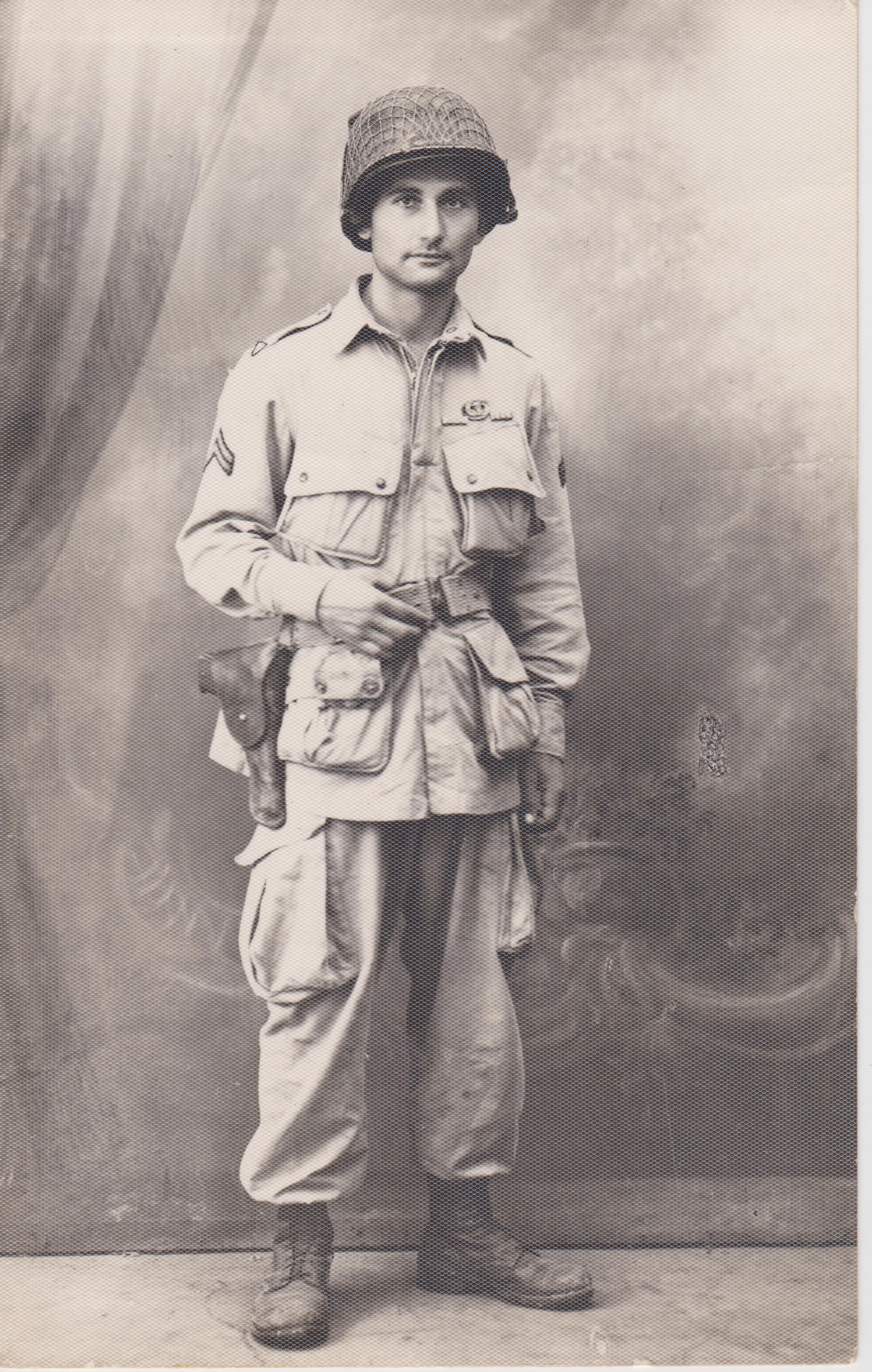 News from Normandy arrives in London, 1944.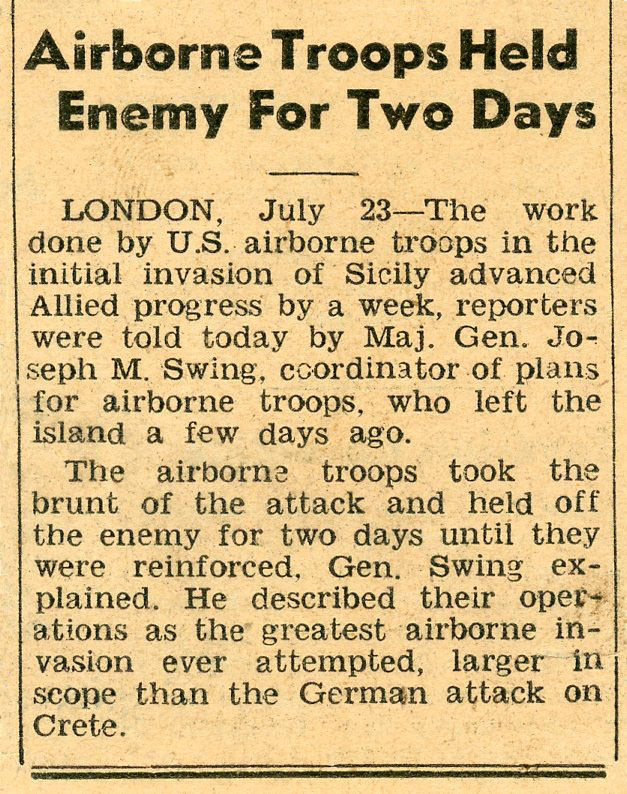 Sergeant James J. Ricci.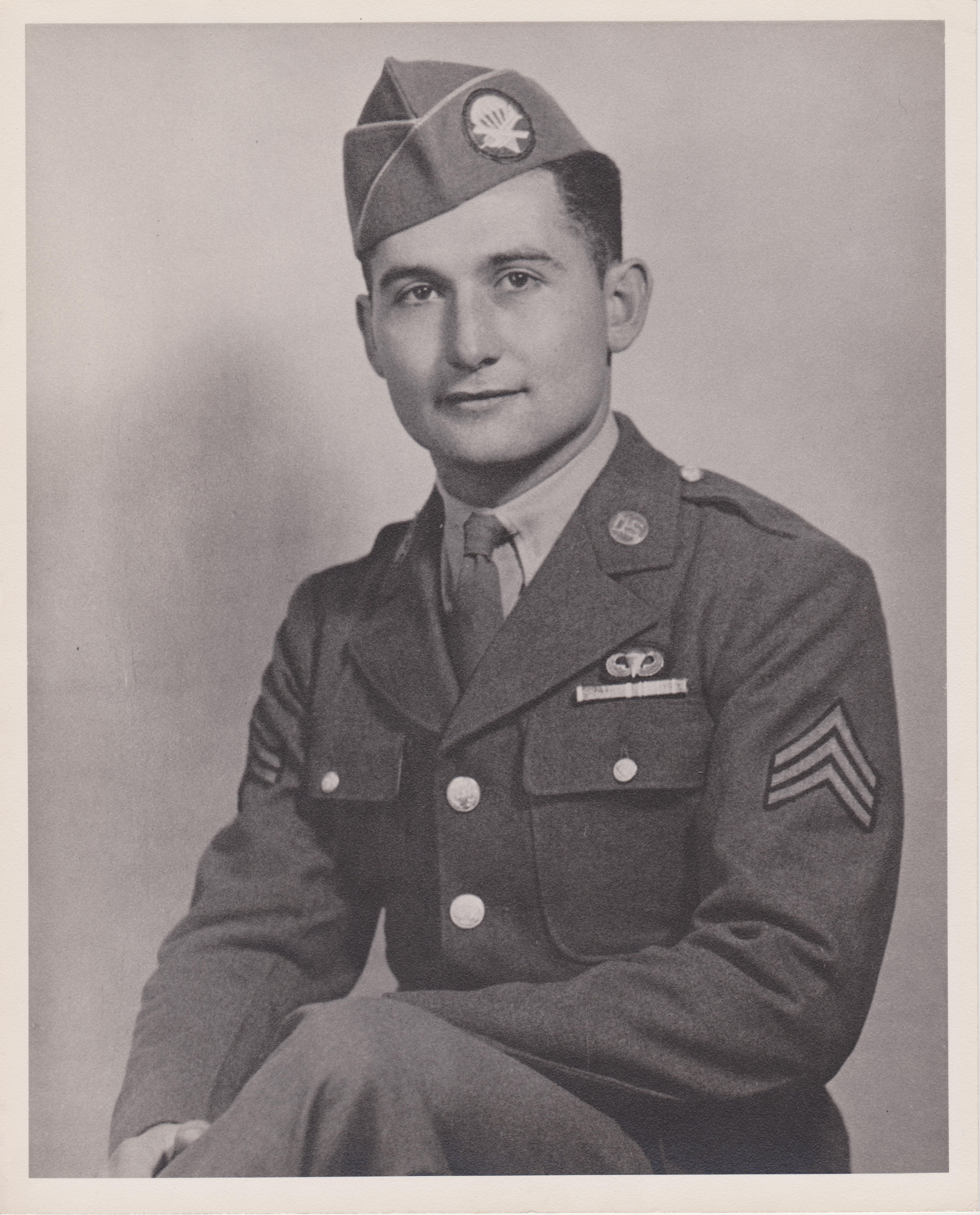 Sgt. Ricci wounded in Normandy, France June 7,1944.

Gen. Eisenhower's Allied Expeditionary Force letter, June 5,1944.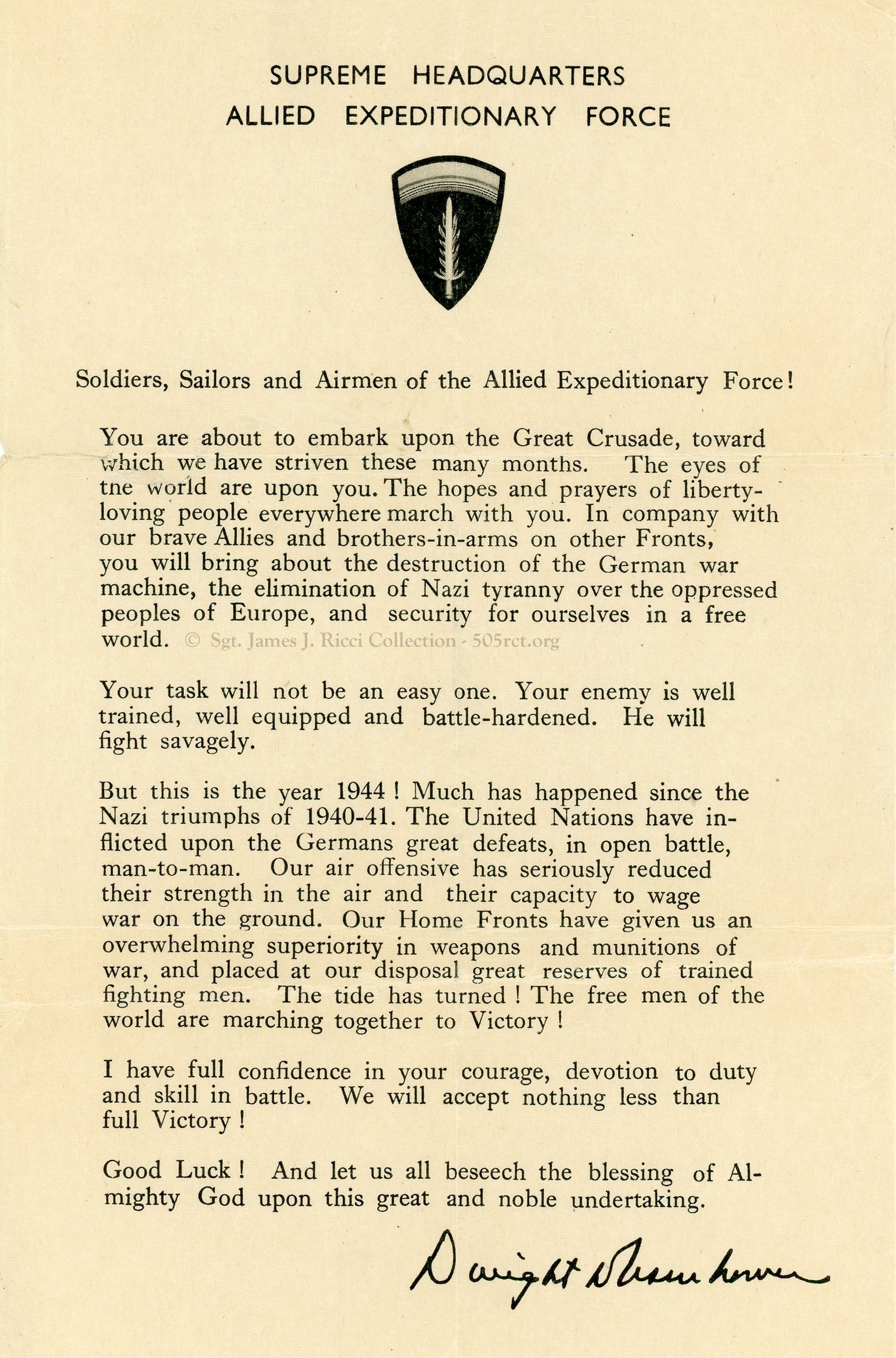 Jim Ricci in his pharmacy after the war.