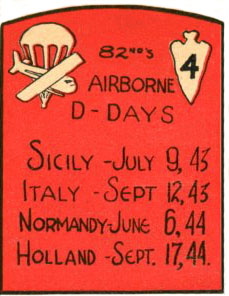 Harvill W. Lazenby hailed from Nashville, Tennessee, enlisting into the Army on February 19th 1942 from Fort Oglethorpe, Georgia. He served in B Company spending over 1 year and 8 months in overseas service. Harvill made all four combat jumps, earned the Silver Star medal in Italy, and the Purple Heart medal when he was wounded in Holland. After the combat jumps on Sicily and Paestum, Italy, the regiment sailed to Ireland, while there, he attended demolition and mine school. On D-Day June 6th 1944 of the Normandy campaign, Harvill was captured by the Germans but escaped five days later. He and Sergeant Robert Henderson, also of B Company made their way back to allied lines 34 days later. During operation Market-Garden, Harvill was seriously wounded on September 17th 1944 in Holland. He was returned to England on the 25th of September 1944, five days later boarded ship November 30th 1944 to return to the United States arriving December 20th 1944. He was discharged on March 1, 1946 after recovering from his wounds at Kennedy General in Memphis, Tennessee.
After the war he married Mary Carson and during the early 1950s he attended and graduated from the Colorado School of Trades with an advanced degree in gunsmithing. Upon his return to Nashville, he operated the Rebel Gun Shop on Poplar Creek Road, followed by a career in prosthetics manufacture with the Veterans Administration Hospital in Nashville. Mr. Lazenby was known throughout the region for his marksmanship with pistol and rifle alike and established several records in each field at his range.








Private First Class Harvill W.Lazenby (left) in early 1943.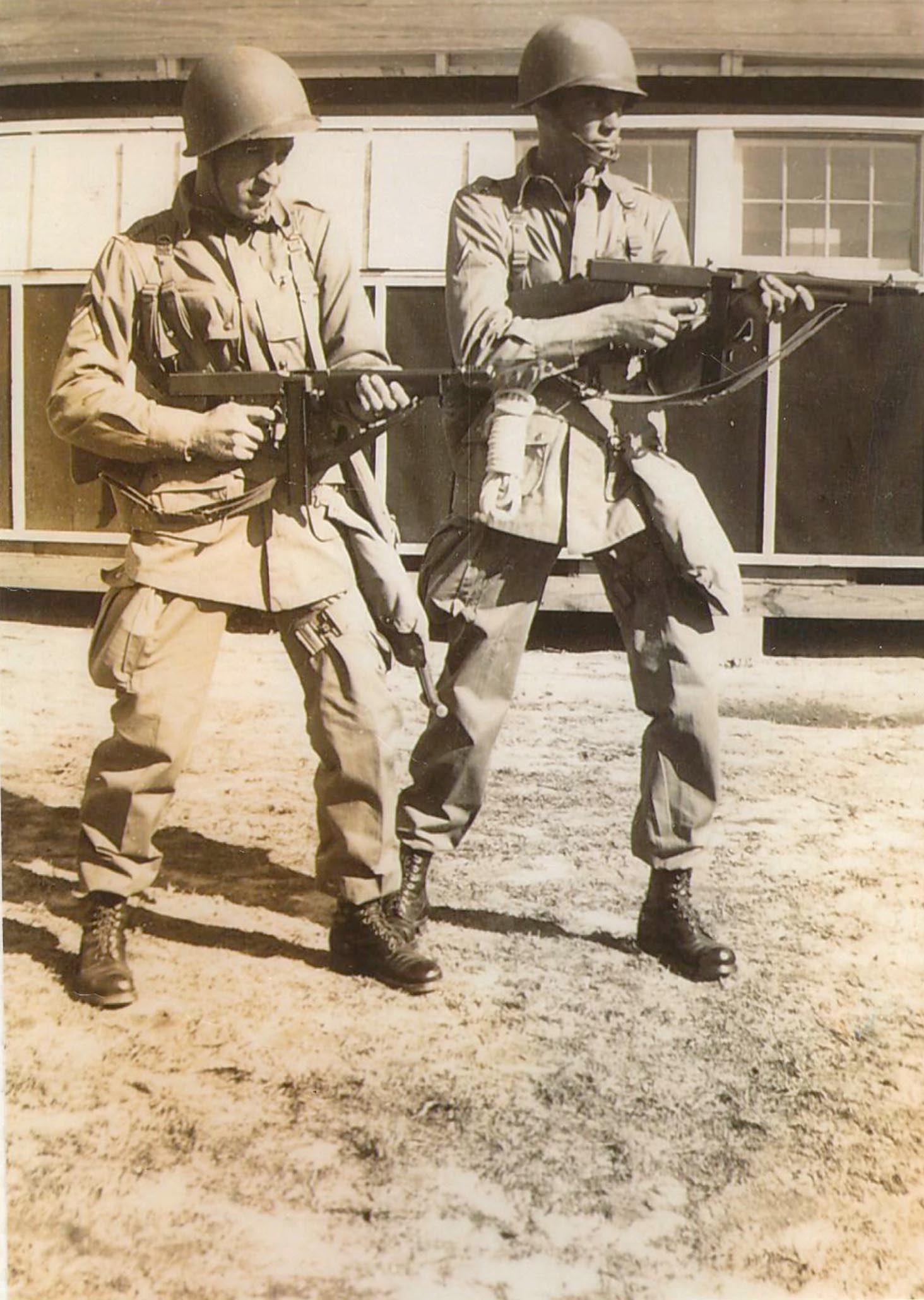 Sergeant Harvill Lazenby receives the Silver Star medal in Italy 1943.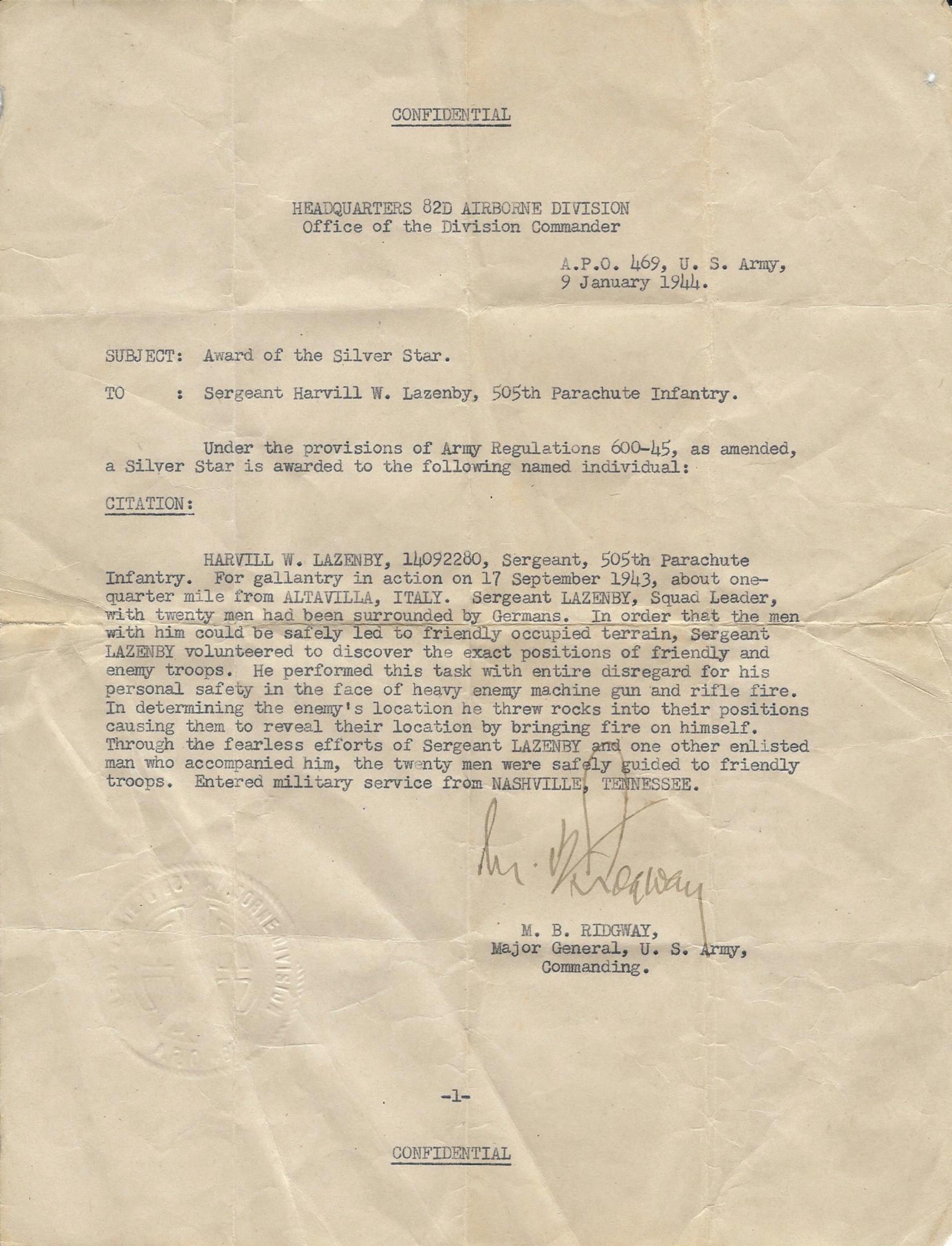 Sergeants Harvill Lazenby and Robert Henderson tell of their capture and escape from the Germans on D-Day
June 6th 1944 in Normandy France. Both men of B company, spent 34 days making their way back to allied lines .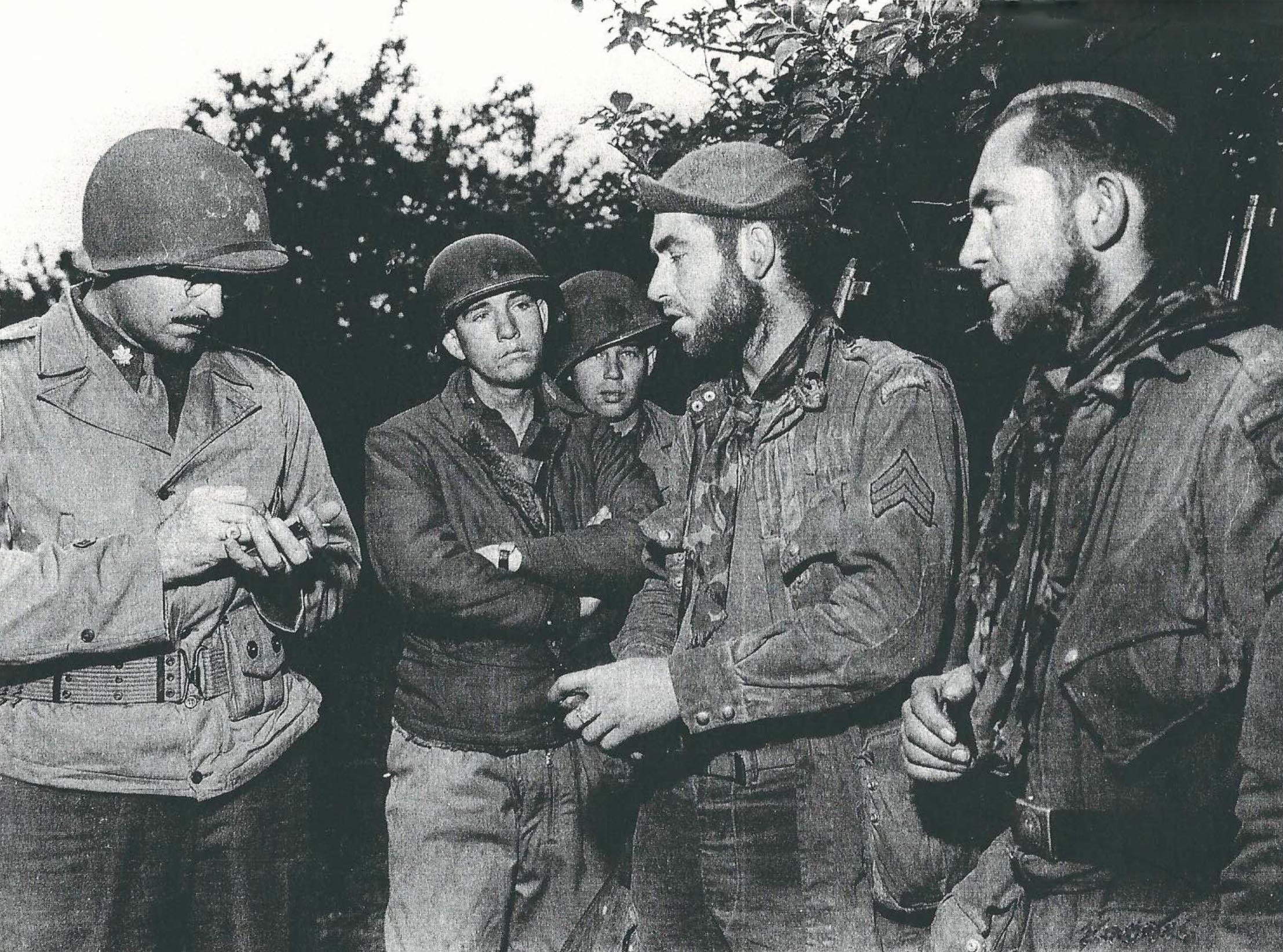 Harvill W. Lazenby 1916 - 2010.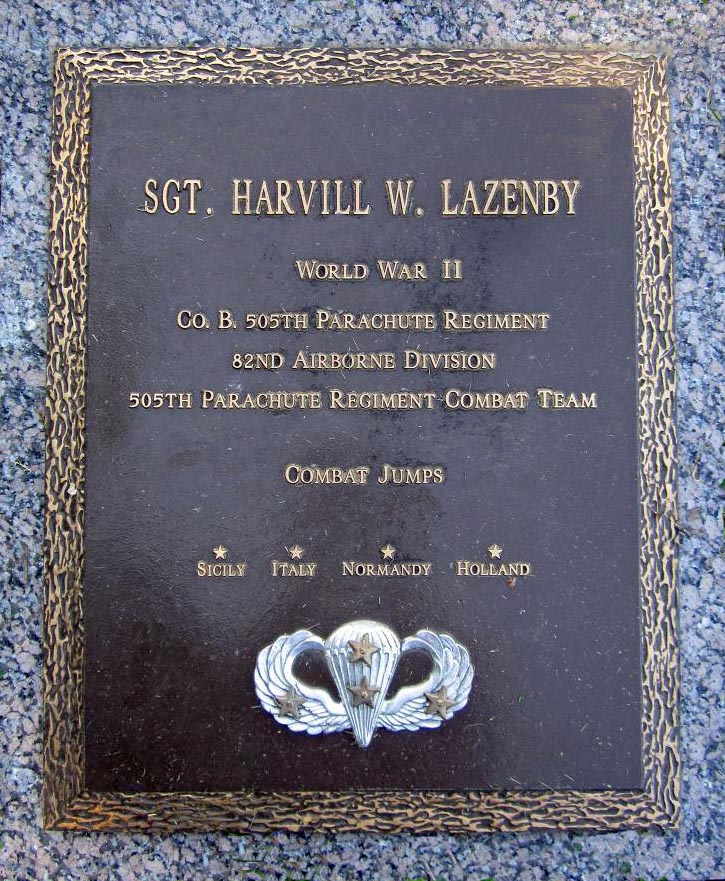 Plane roster for Holland jump, September 17, 1944.
KIA - Pvt. Gorko 12/23/44 Ardennes, Pvt. Stoneking 9/20/44 Holland, Pfc. Sourile 2/11/45 Ardennes.
Silver Star medal recipients- Lt. Schimpf, Sgt. Lazenby, Pvt. Sprague, Pvt. Reichen, Cpl. Gramoll and Pvt. Skirko.
Made 4 Combat Jumps - Cpl. Trulock, Sgt. Lazenby, Cpl. Gramoll, Pfc. Truax, Pfc. Webster and Pfc. Antoniou.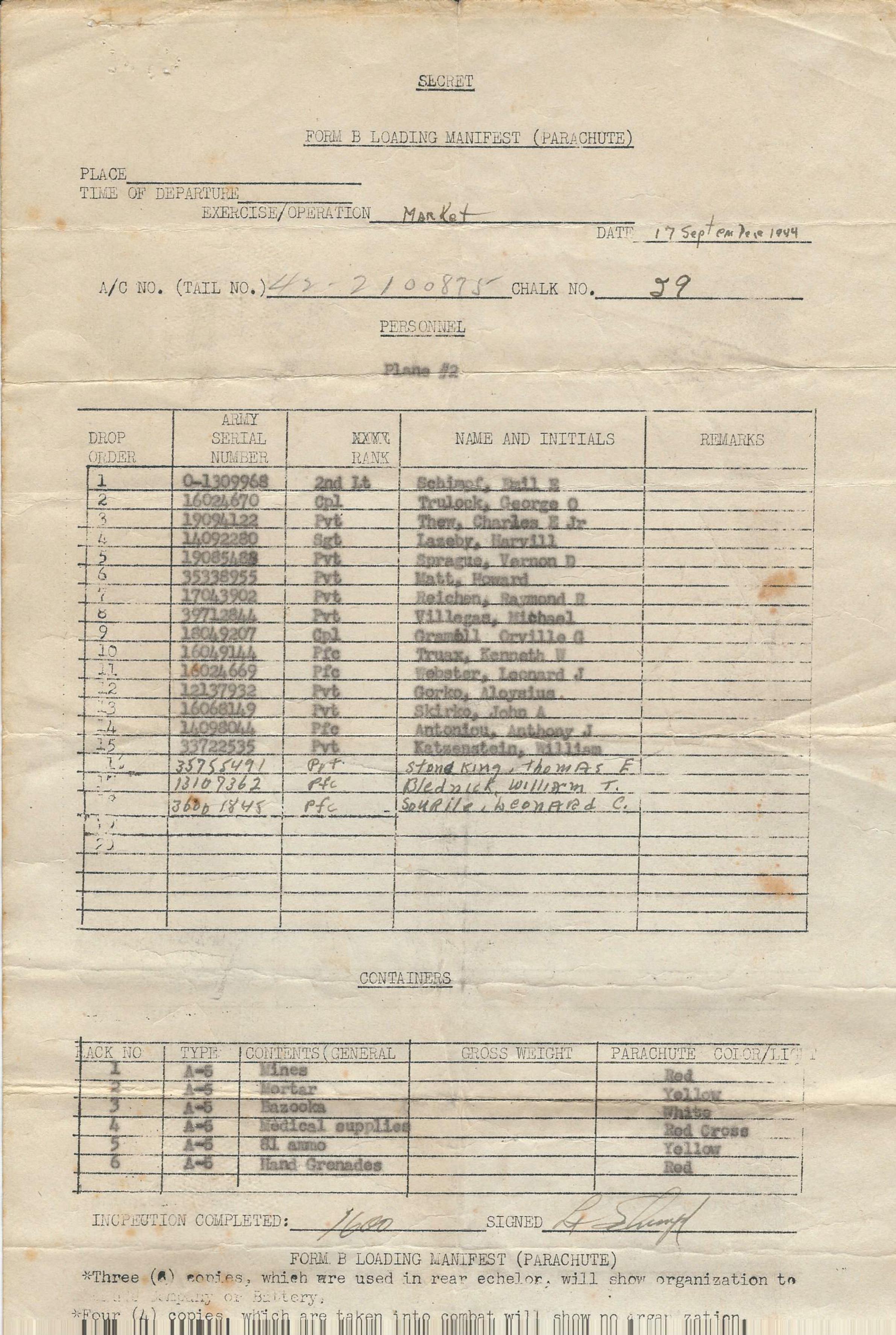 .

.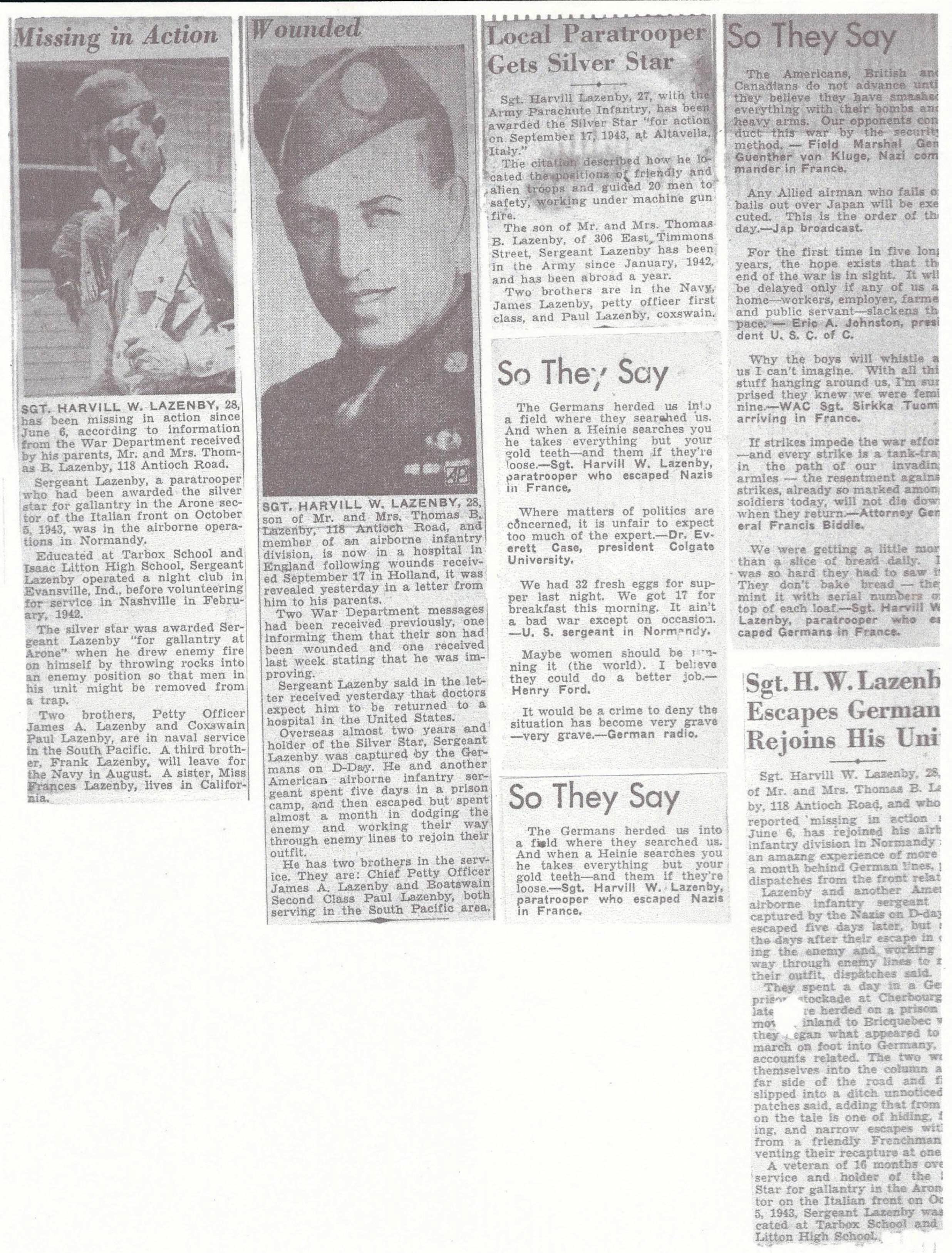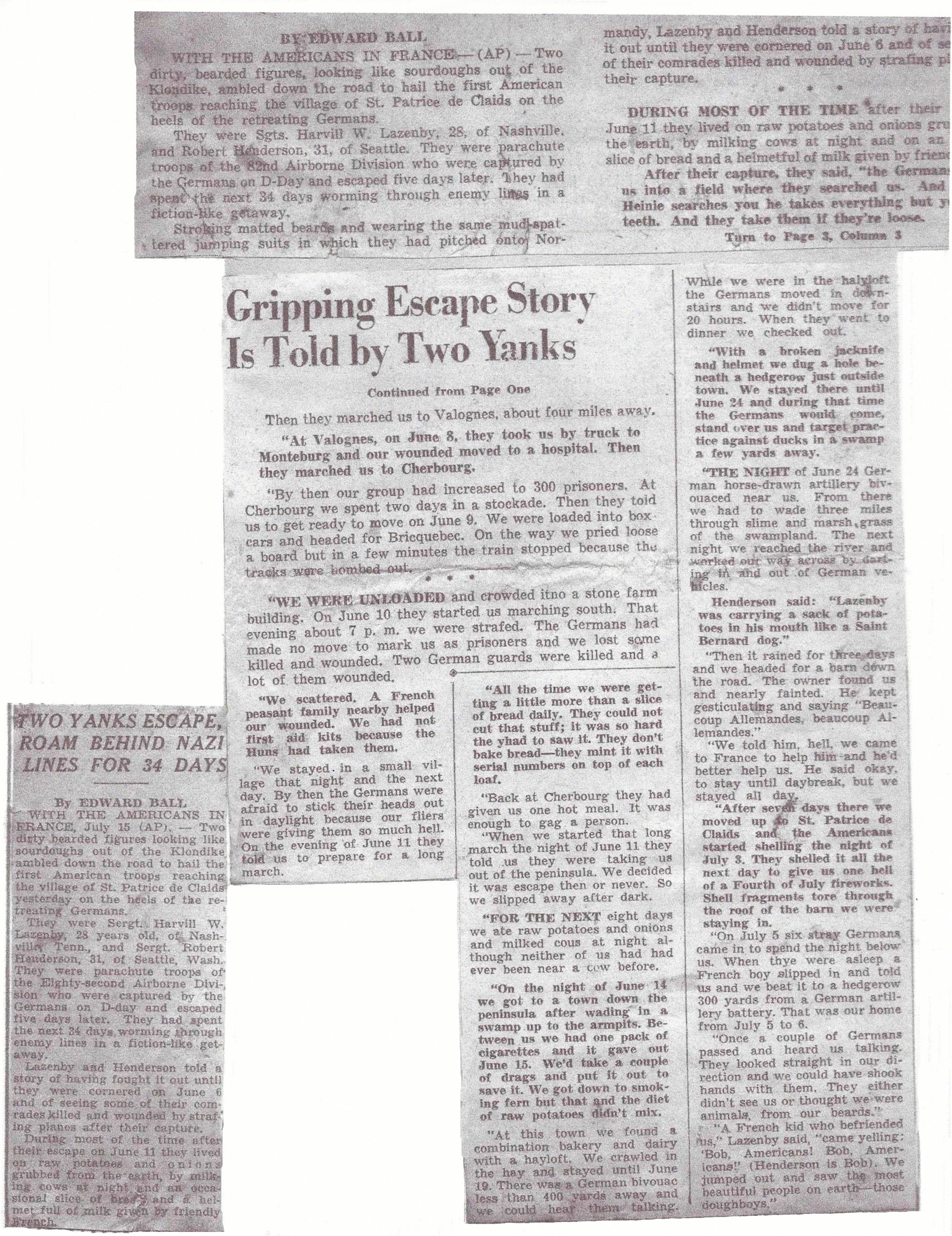 .