Troopers of the 505th Parachute Infantry Regiment
This page is dedicated to Lester P. Hittepole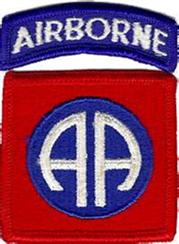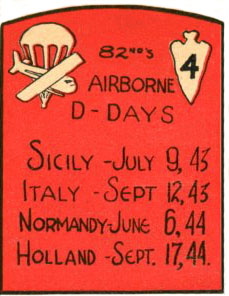 Lester Hittepole enlisted into the Army on June 24, 1942 from Fort Benjamin Harrison, Indiana. Lester hailed from the town of Sidney in Shelby county, Ohio. Lester sailed with the 505 Parachute Infantry Regiment from Staten Island, New York to North Africa on April 29th 1943. He earned his Combat Infantryman's Badge in Sicily, his first combat jump. The second combat jump (Naples, Foggia Campaign) was to help General Mark Clark's Fifth Army on the Pastuem beachhead in Italy. The jump took place on the evening of September 14th 1943. The following day September 15,1943, Lester was wounded for the first time, earning a Purple Heart medal. Staff Sergeant Hittepole's third combat jump was into Normandy, France on June 6th 1944, his fourth combat jump was into Holland on a sunny Sunday afternoon, September 17th 1944. Lester was wounded for the second time on September 20th 1944. This earned him an oak leaf cluster on his Purple Heart medal. After Holland there were three more Campaigns, the Rhineland, the Ardennes and the Central Europe Campaigns. During the Rhineland Campaign, Staff Sergeant Hittepole was wounded a third time on February 17th 1945, earning a second oak leaf cluster on his Purple Heart medal. At wars' end Lester was a high point veteran with over 85 points, and eligible to return home to the States. He was honorably discharged on September 24, 1945 from the Indiantown Gap Separation Center in Pennsylvania.



Staff Sergeant Lester P. Hittepole.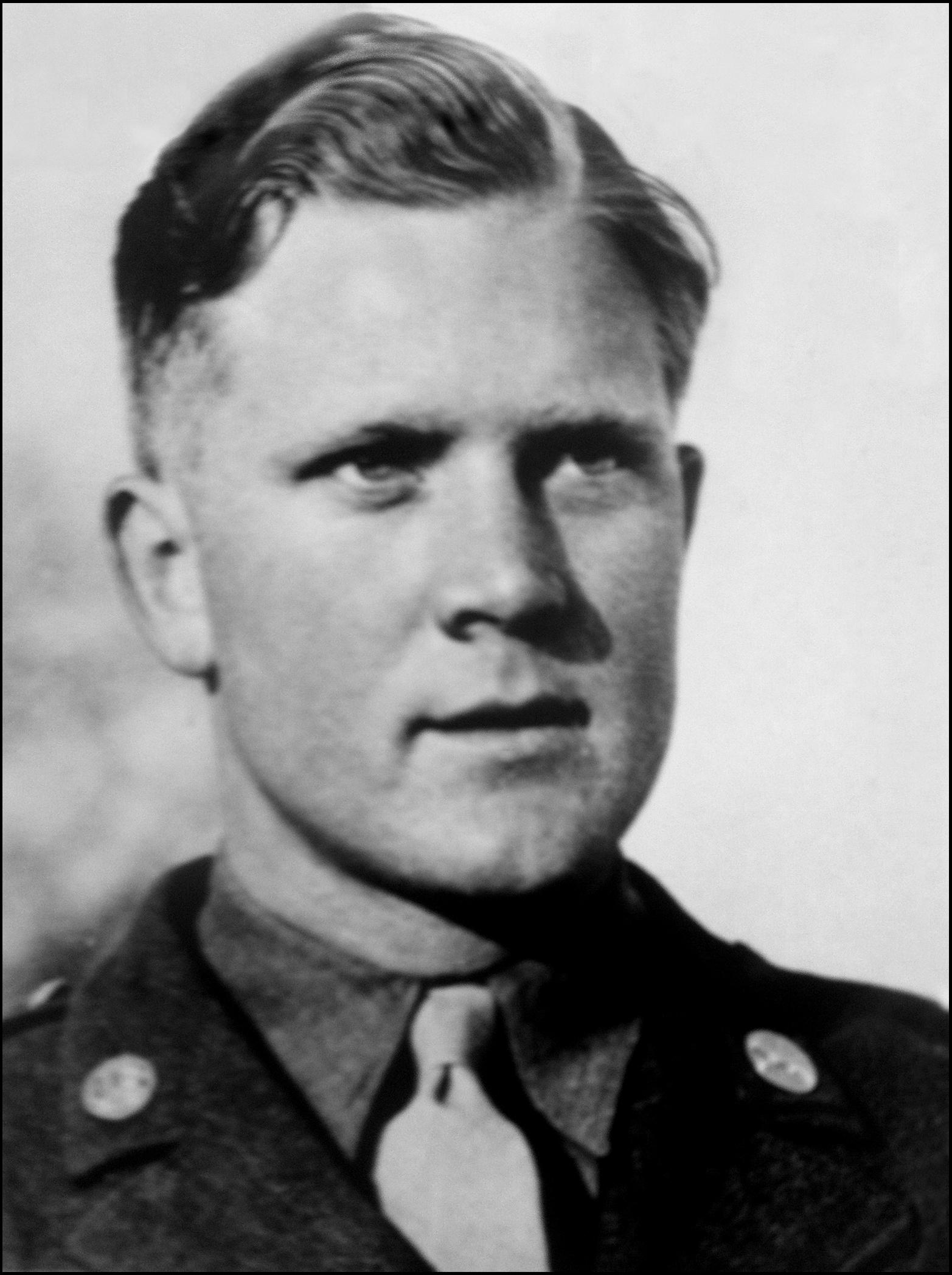 Lester poses for a picture with his new jump wings.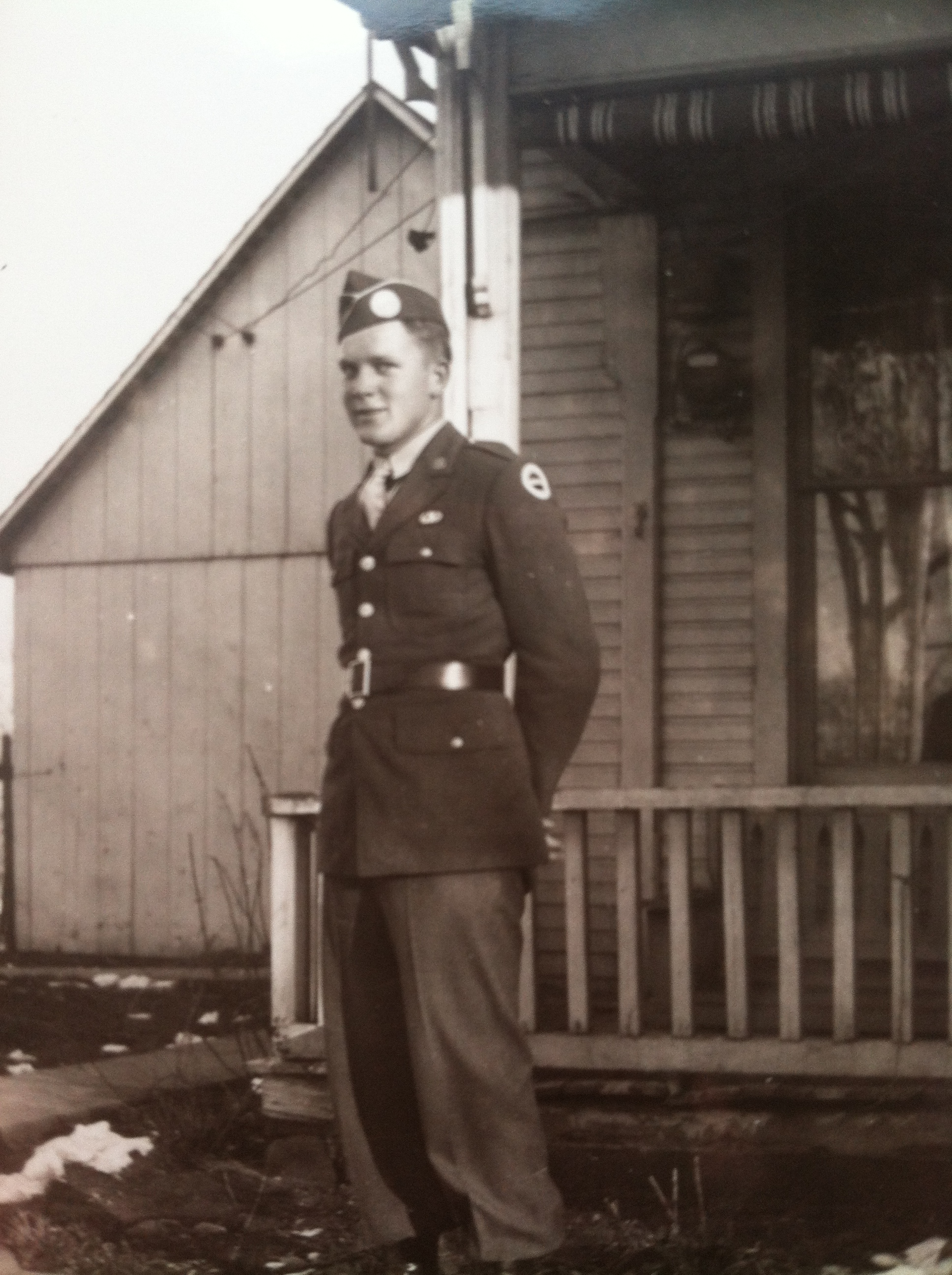 Below; Lester's discharge papers, September
1945. He participated in all six campaigns the
82nd Airborne Division fought in.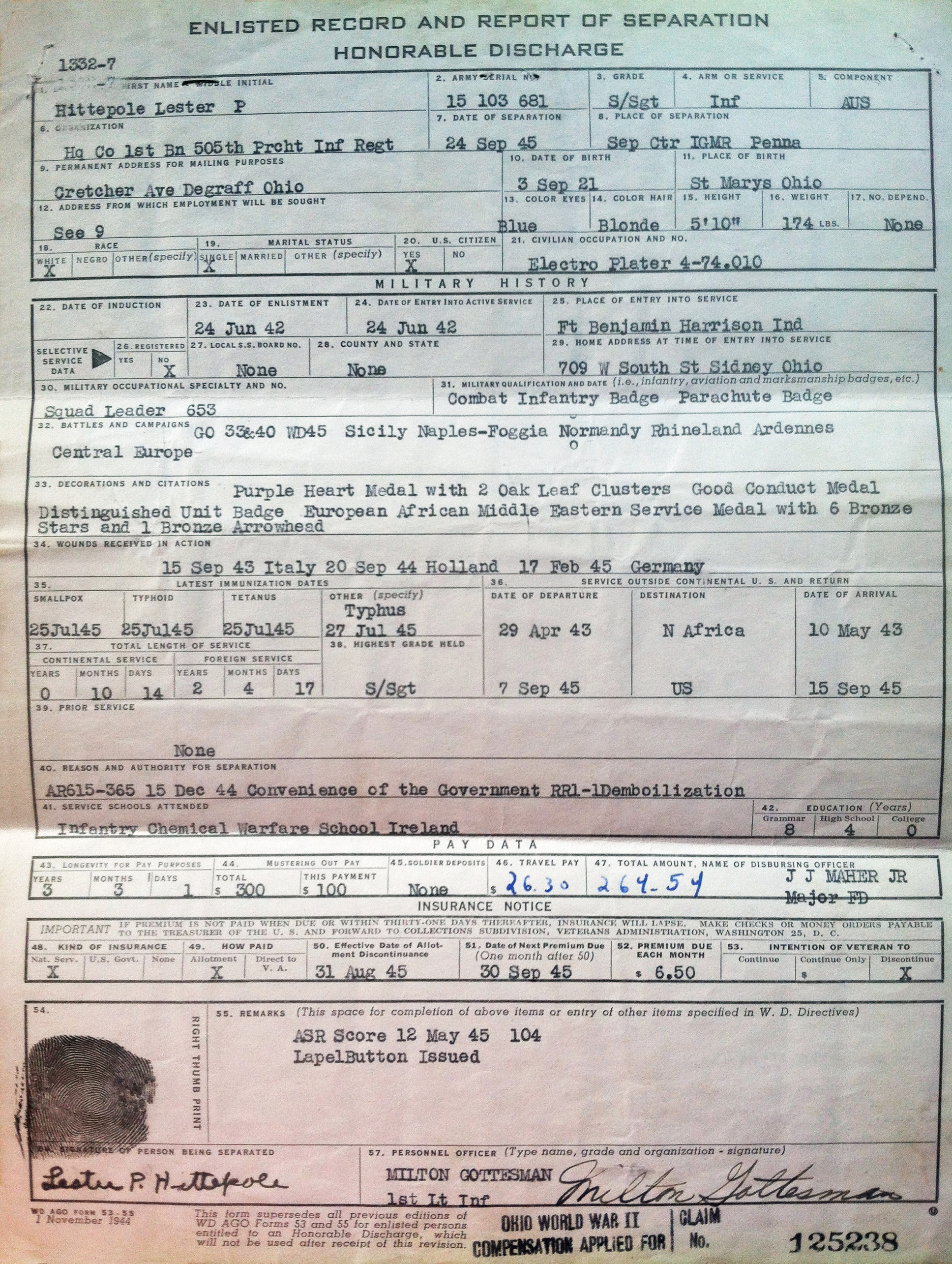 Lester's Draft Registration card front side. He enlisted and wasn't drafted.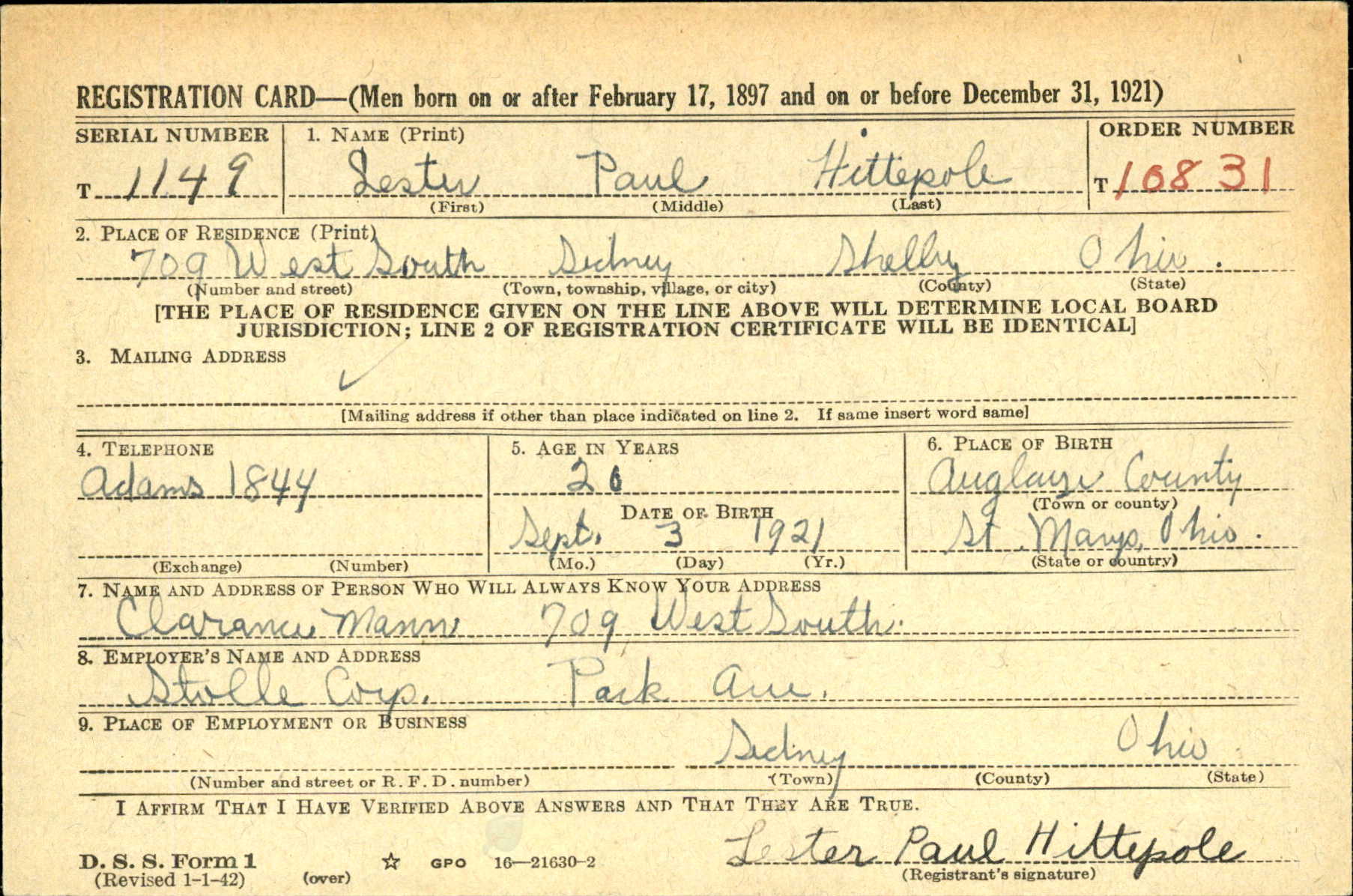 Lester's Draft Registration card back side.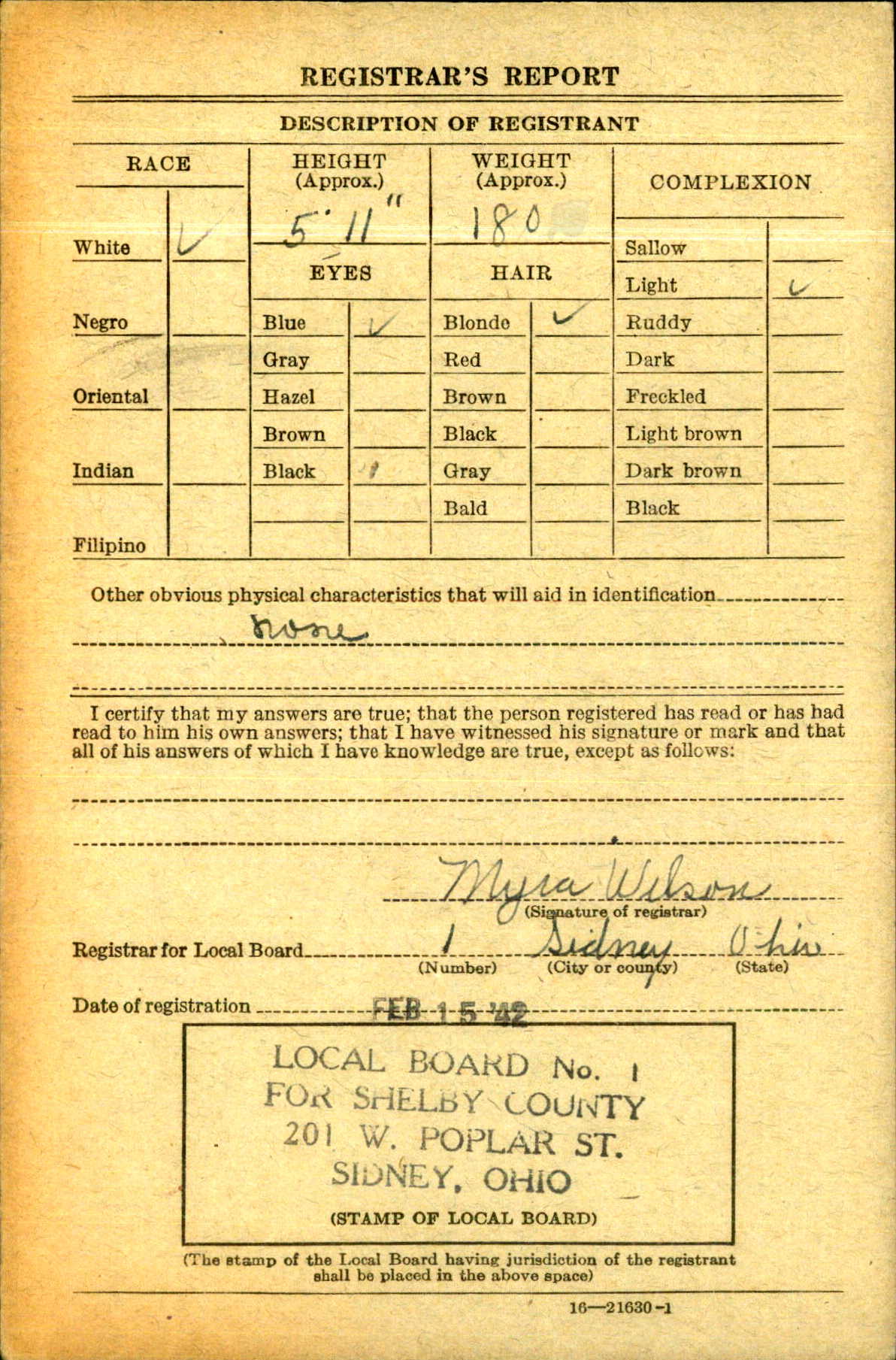 | | | |
Copyright © 2012 505rct.org, All rights reserved.
Webmaster