Paratroopers of the 505th Parachute Infantry Regiment
This page is dedicated to Commie Gibbs
Commie Gibbs enlisted into the Army's National Guard from Alabama in 1940. Commie volunteered for the paratroopers and earned his Combat Infantryman Badge in Sicily, he was awarded the Silver Star medal in Normandy, France and the Purple Heart medal with oak leaf cluster for wounds received in Sicily, July 9th 1943 and Normandy, France on June 7th 1944. Commie was honorably discharged on July 24th 1945 from Fort McPherson, Georgia. Corporal Commie Gibbs served 2 years 2 months and 18 days in the European theatre of war.







Corporal Commie Gibbs.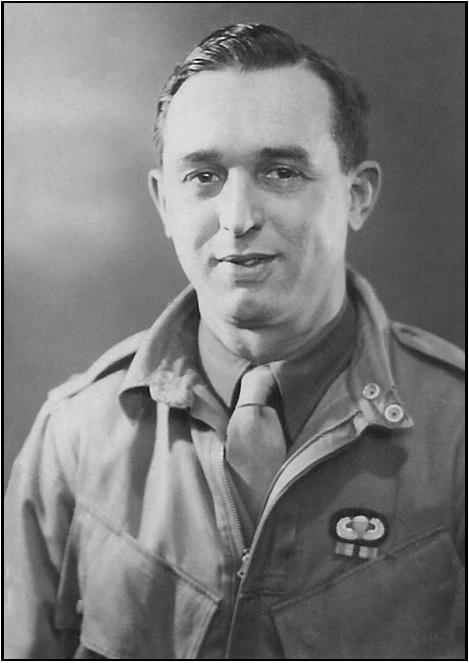 Corporal Gibbs 1942.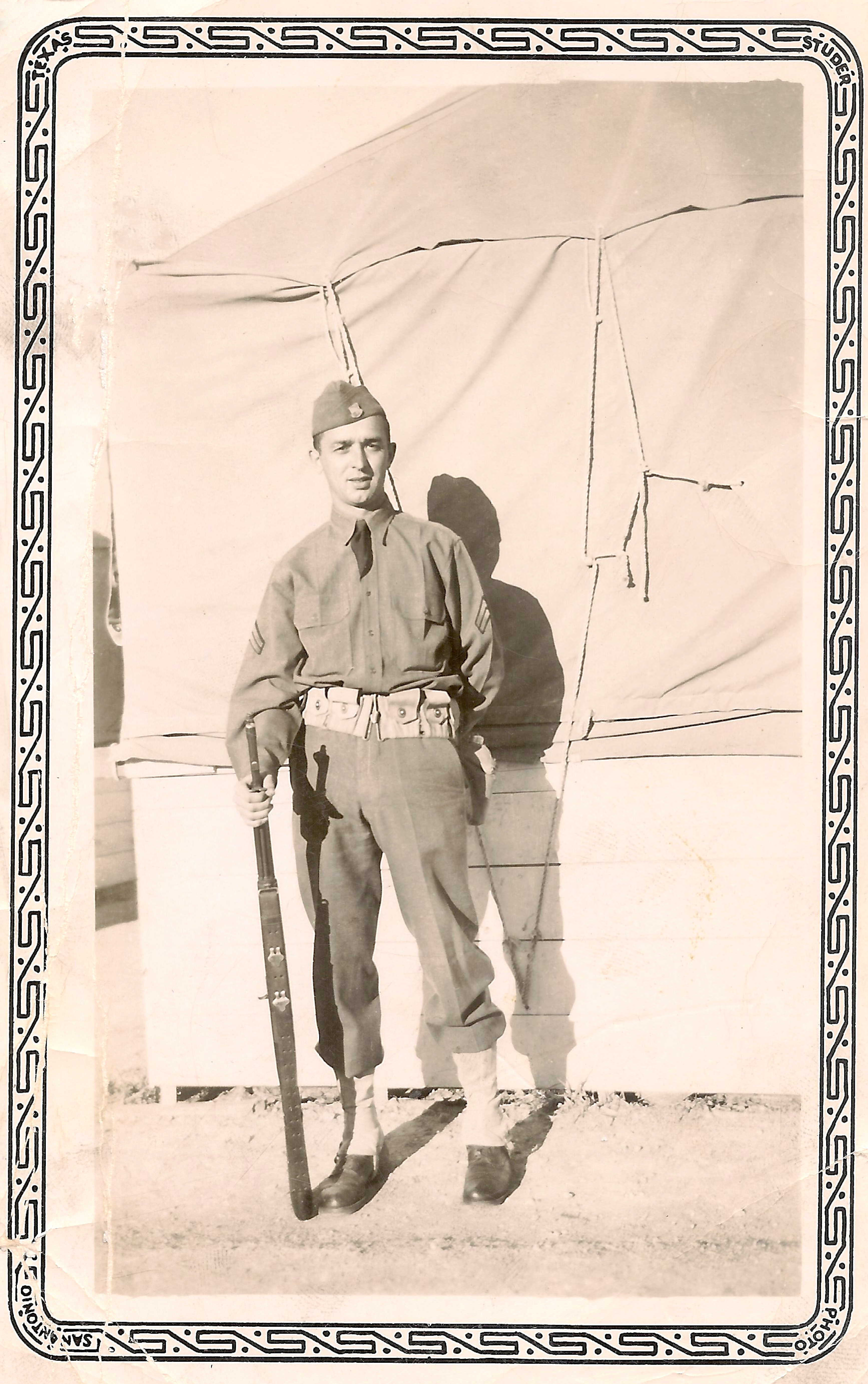 Private Commie Gibbs earns his wings in 1942.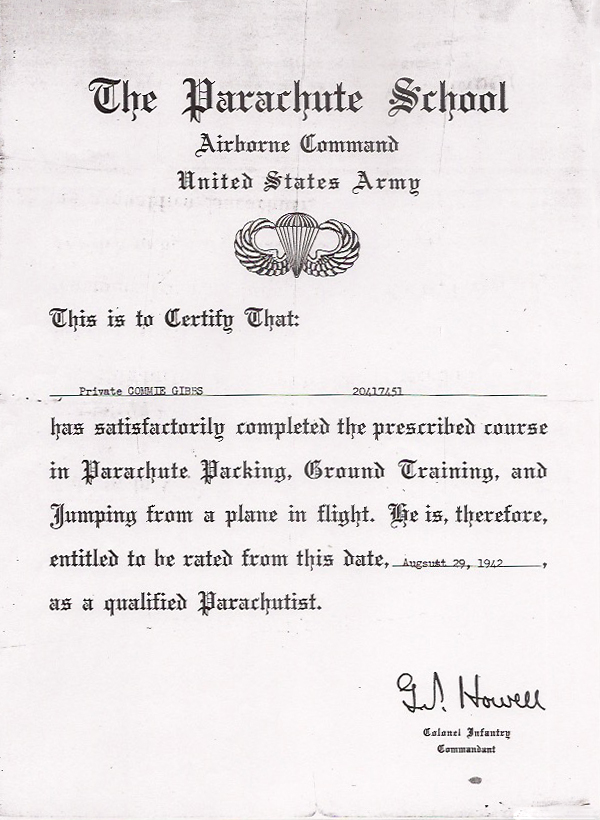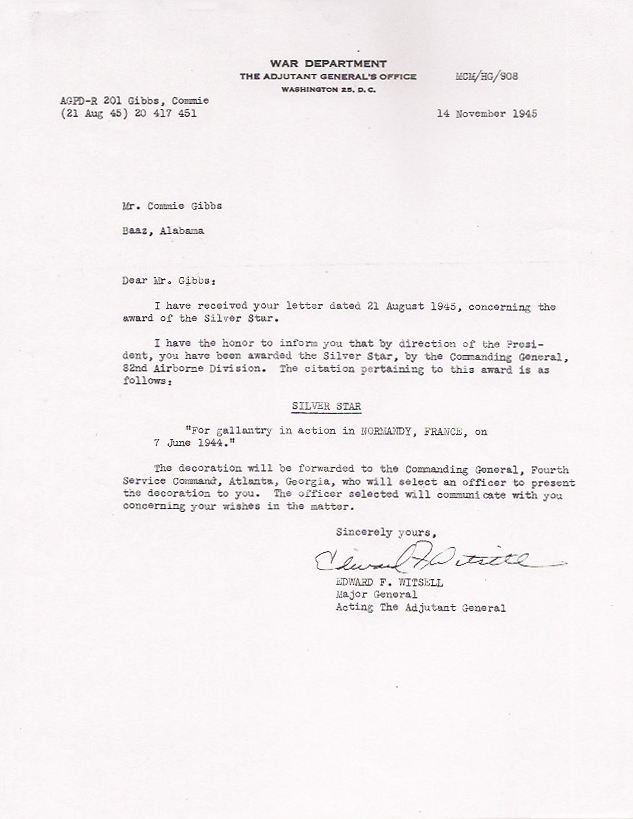 .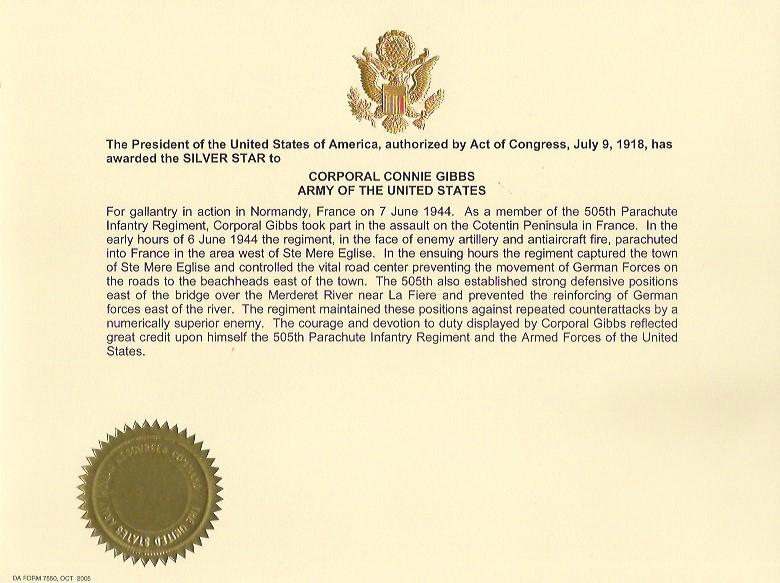 .

.

.

.

.

.

.

.

.

| | | |
Copyright © 2012 505rct.org, All rights reserved.
Webmaster