Troopers of the 505th Parachute Infantry Regiment
This page is dedicated to Melvin J. Fryer
Melvin J. Fryer hailed from Baltimore, Maryland. He entered the Army on April 25th 1941. Sergeant Fryer served in the 505 Parachute Infantry Regiment, with 1st Battalion's Headquarters Company as an 81MM mortar man.
On the evening before D-Day, June 5th 1944, as his C-47 was awaiting take off at Spanhoe Airfield, he survived an accidental gammon grenade explosion . Several paratroopers on board were killed, he was the only person to escape without injuries. The dead were Private First Class Robert Leakey, Private Pete Vah, Corporal Kenneth Vaught, and Private Eddie Meelberg.
Sergeant Fryer transferred to another C-47 and made the combat jump later that night in Normandy, France. Unfortunately he was killed in action on June 18th 1944 during the battle for Normandy. He is interred at Parkwood Cemetery, Baltimore City, Maryland USA.
.
.



Melvin J. Fryer in 1943.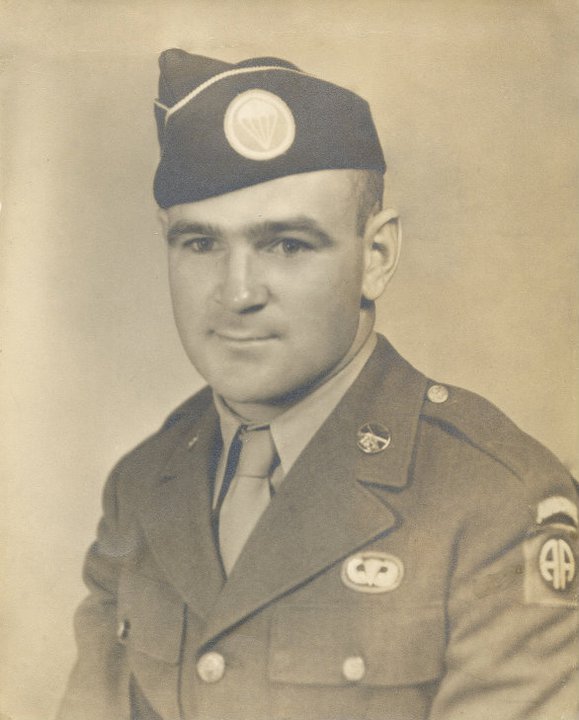 Melvin J. Fryer in 1942.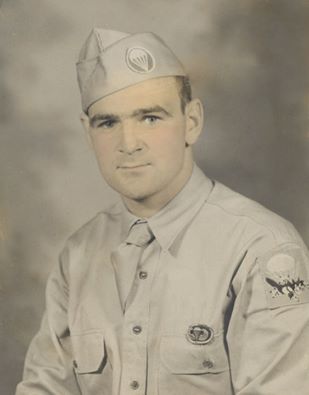 - England 1944 -
Left to right; Clancy, Thompson, Winfred Davies, Cabell Payne, Melvin Fryer, John Brooks.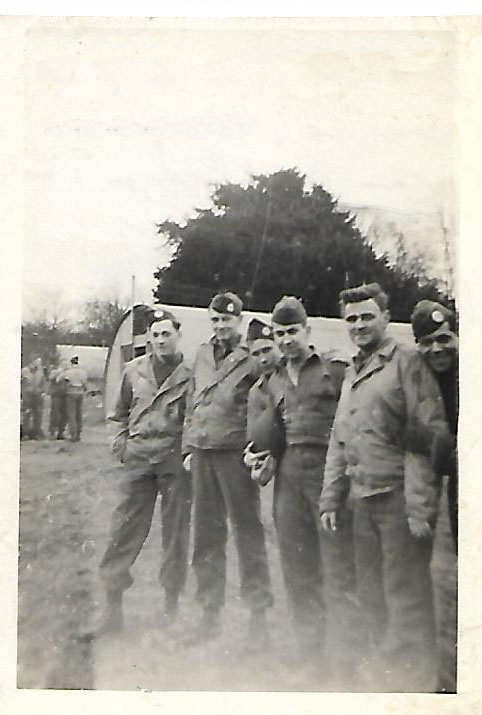 This article appeared in American Magazine, October 1943 by Sgt. Frank Herkness of the 81mm mortar platoon, 505-PIR 1st Bn.HQ Company. Our thanks to Ken Rich for sending us this article. Portions of it appeared in the book "Drop Zone Sicily"
Melvin J. Fryer is mentioned on the 3rd page of this story.(5th paragraph down).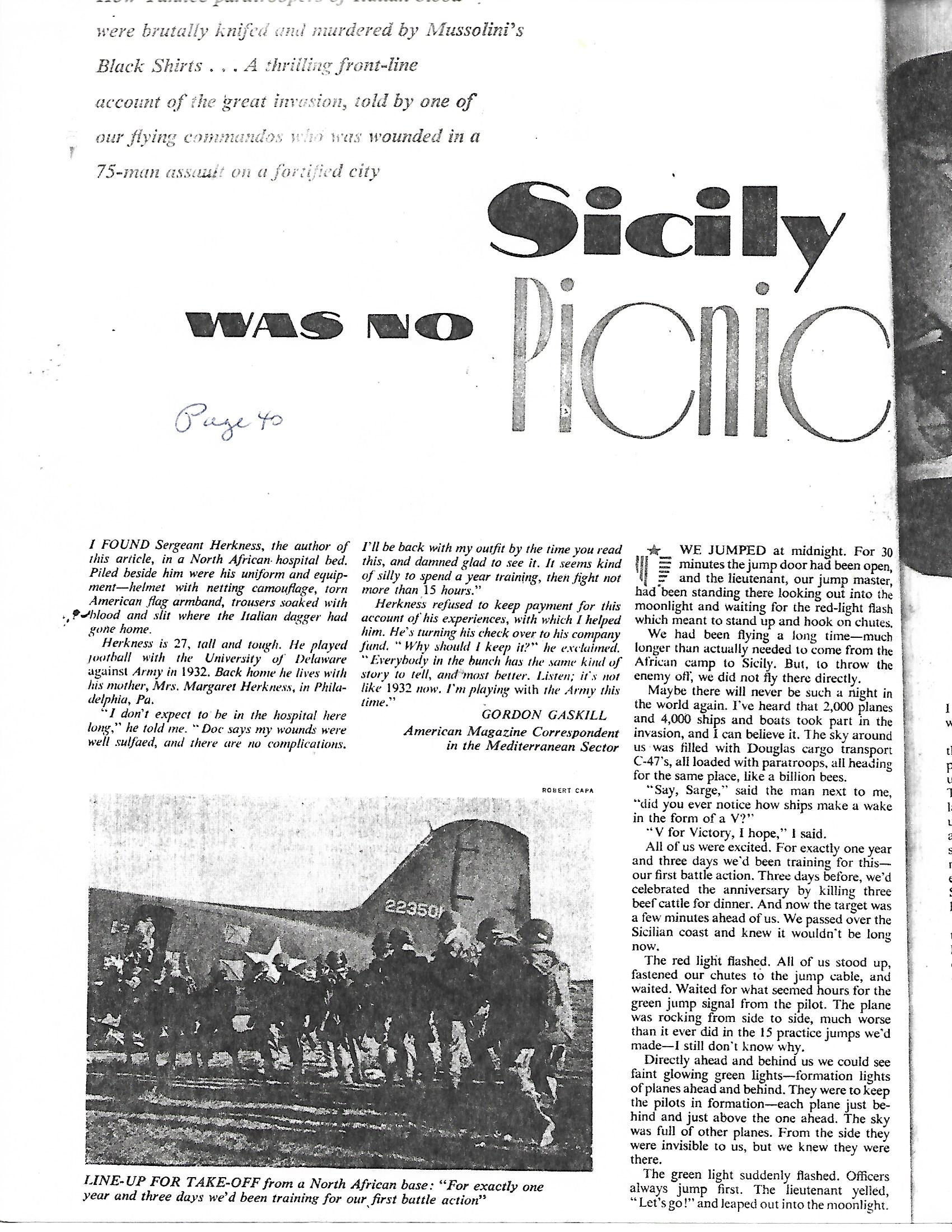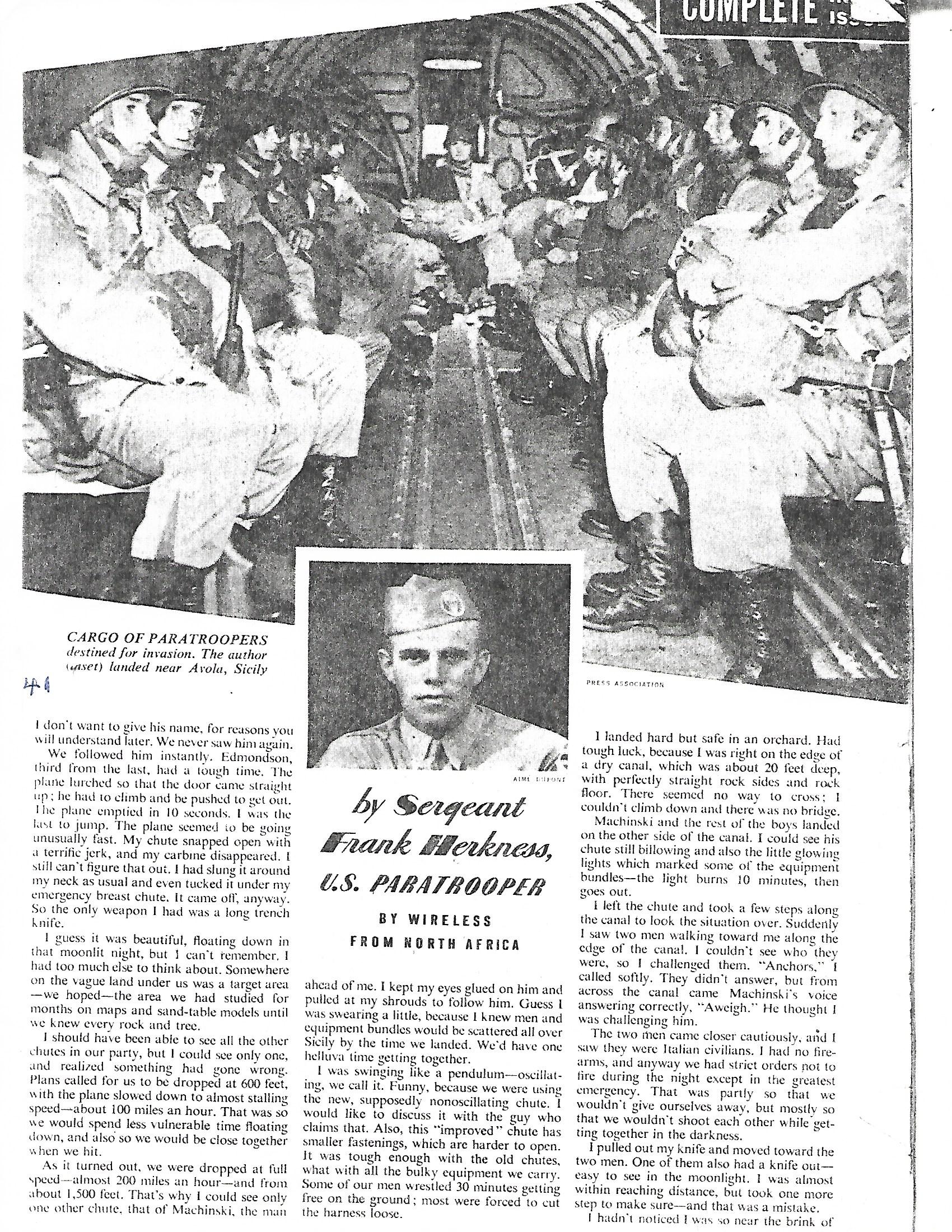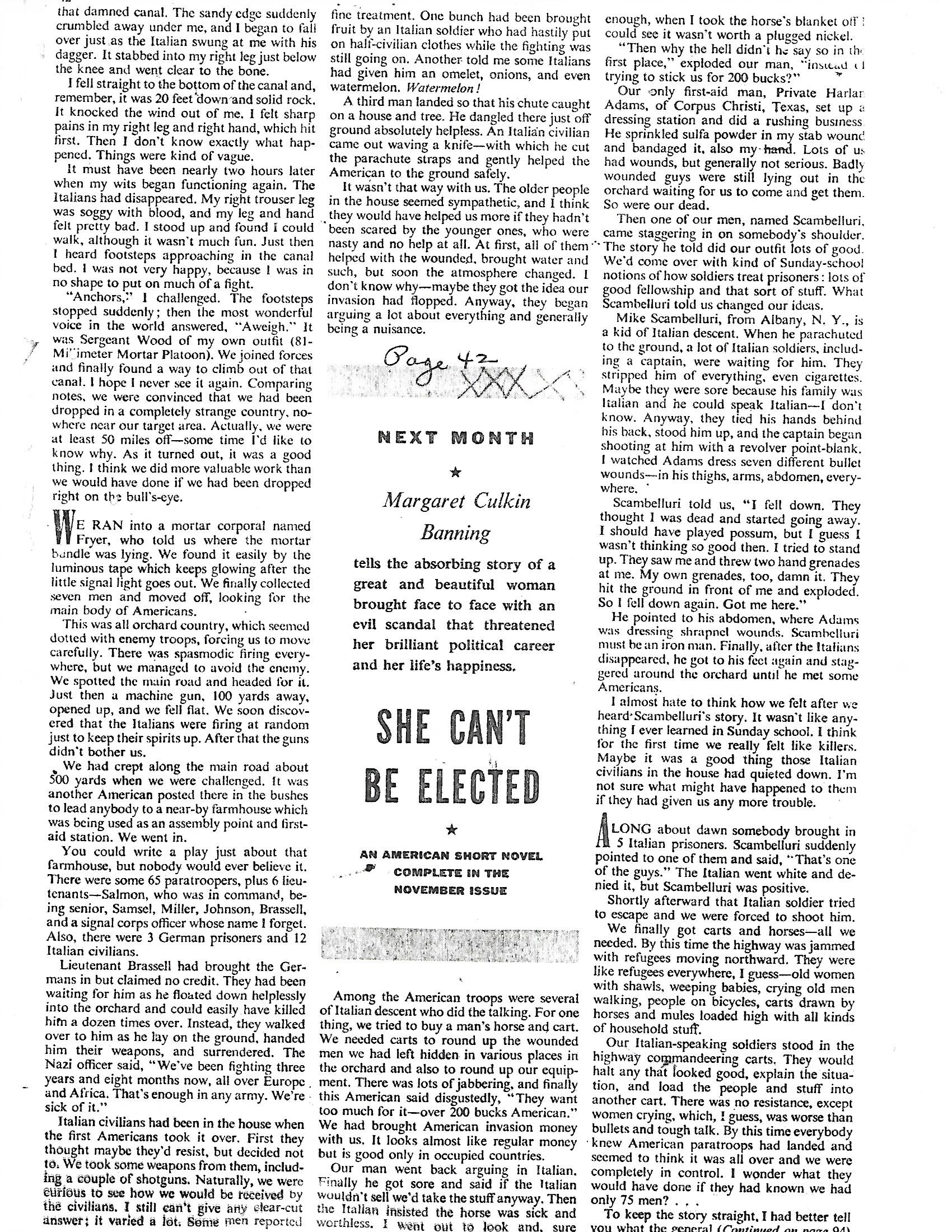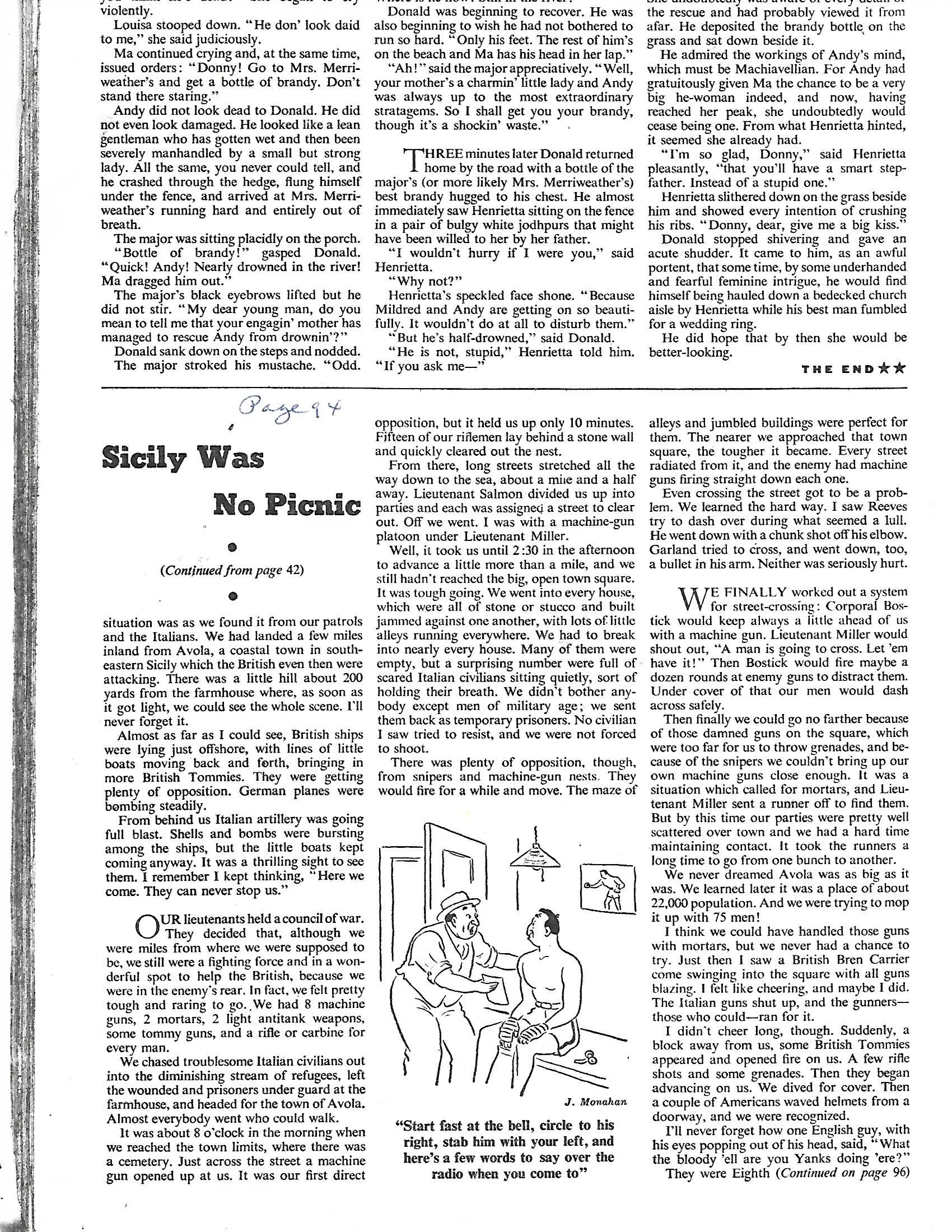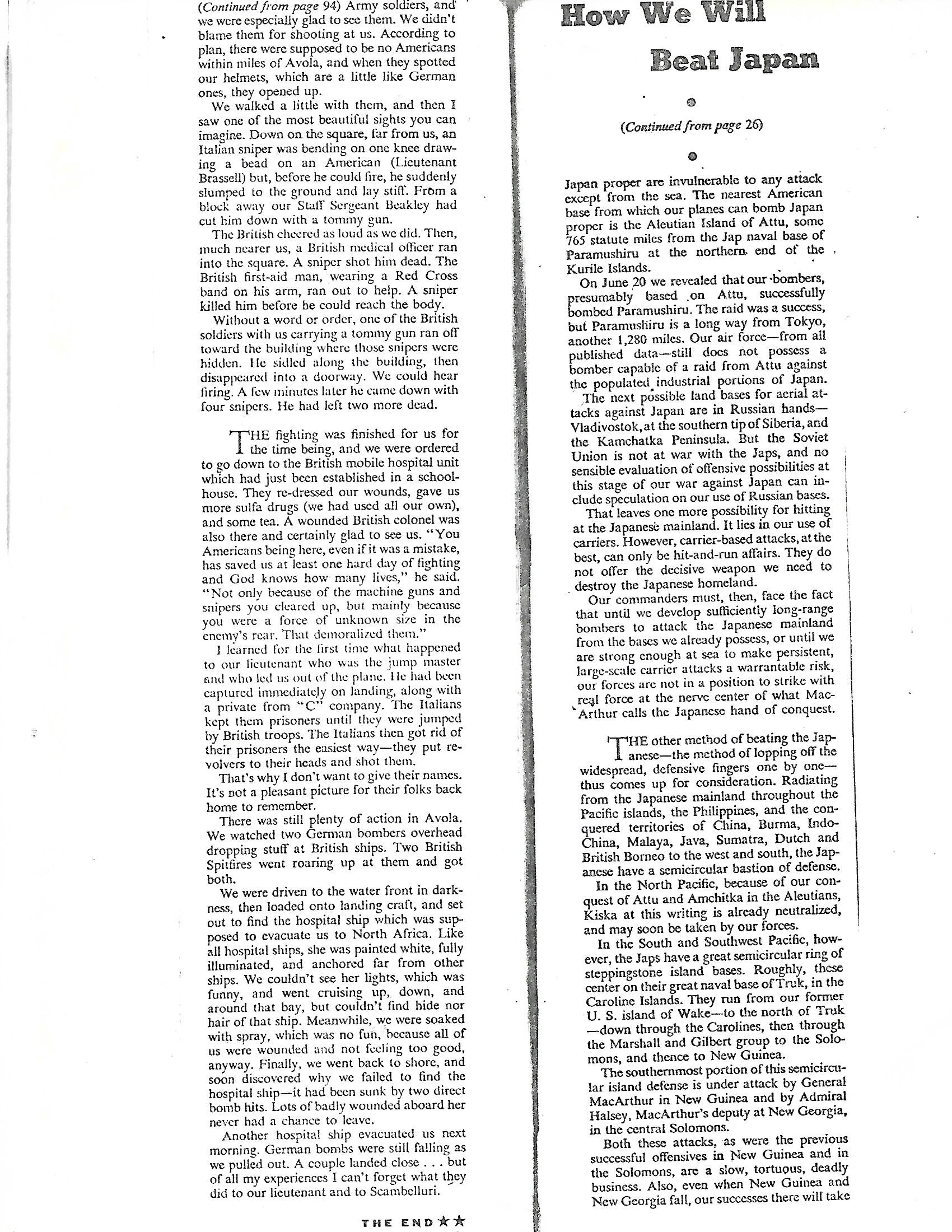 | | | |
Copyright © 2012 505rct.org, All rights reserved.
Webmaster