Paratroopers of the 505th Parachute Infantry Regiment
This page is dedicated to Harrold R. Flintoff Jr.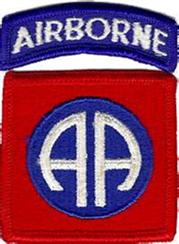 Harrold R. Flintoff Jr., was born in Montclair, New Jersey in 1923. He was known as "Bam" to family and friends. He grew up in Sewanee, Tennessee graduating from Sewanee Military Academy and the University of the South. During World War II, he served in Europe with the 505 Parachute Infantry, I company, 82nd Airborne Division. Harrold earned a Purple Heart and the Distinguished Service Medal. After the war, he worked for Genesco and then spent over 40 years with the H.G. Hill Co., where he became executive vice president in the Real Estate Acquisition and Development Division. He sat on the Board of Directors until his death. He was an honorary member of Hillwood Country Club and Belle Meade Country Club. He married Mae Caldwell, and later married Joanne Blackwood Ward in July 1973. Although he had no children of his own, he loved and treated his stepchildren and nieces as his own.He loved Italian food, British cars, reading about history and listening to classical brass music. He was an avid antique-car-restoration hobbyist. He possessed a vast knowledge of 20th-century Nashville history and thoroughly enjoyed recounting it. Throughout his life, Bam shared with friends and family a rare combination: a sharp mind and a kind, gentle soul.
Harrold R. Flintoff I company, 1945.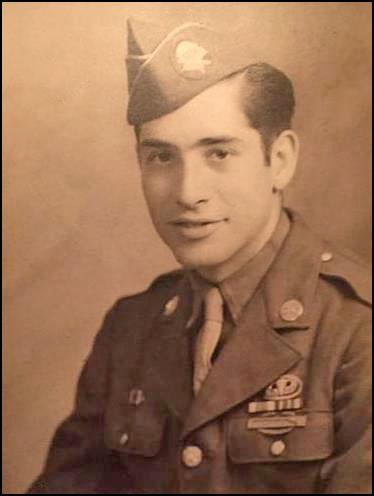 Harrold R. Flintoff's Draft Registration Card, June 30,1942. Front side.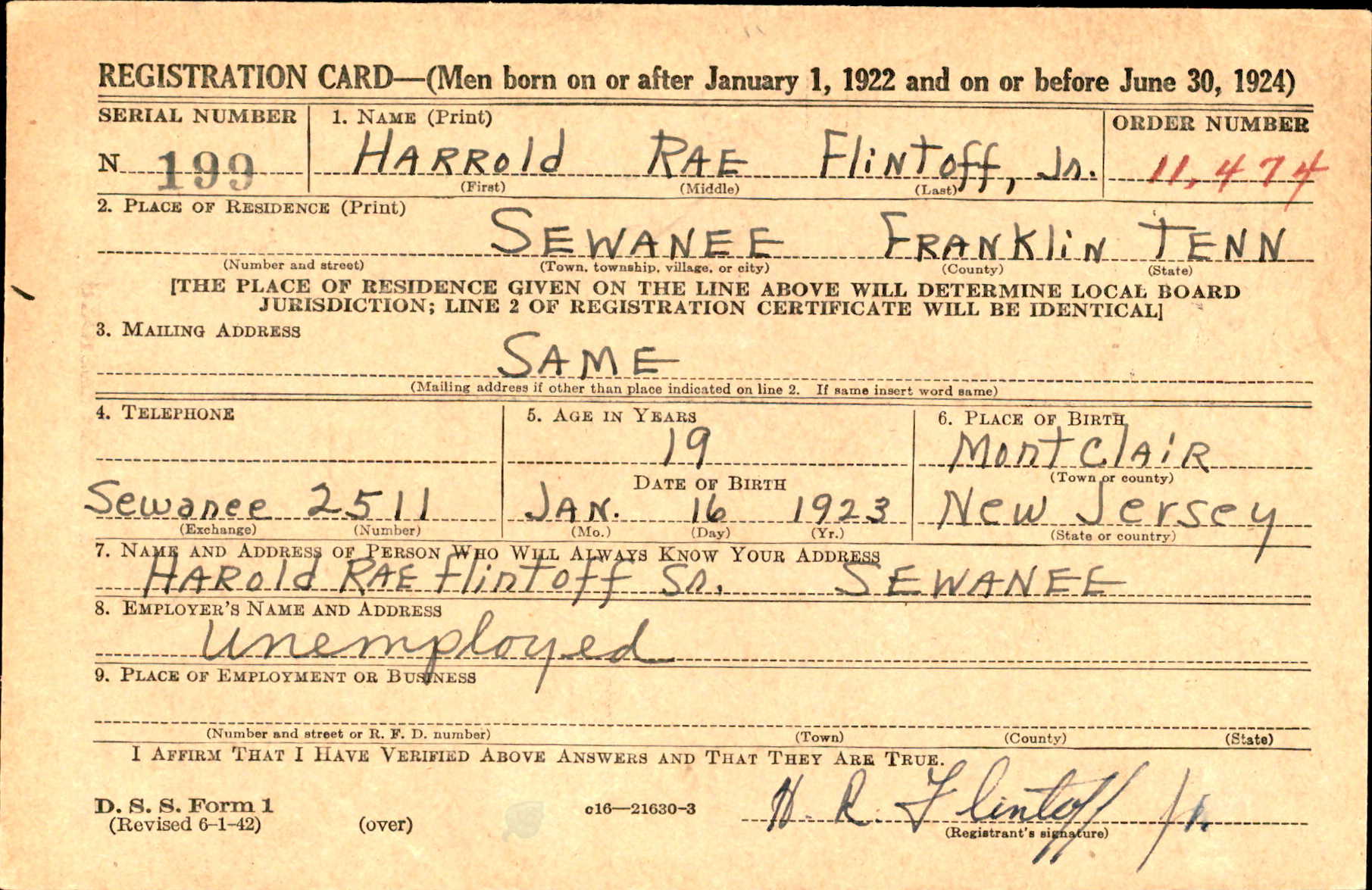 Harrold R. Flintoff's Draft Registration Card, June 30,1942. Back side.  
.


Harrold Rae Flintoff at home.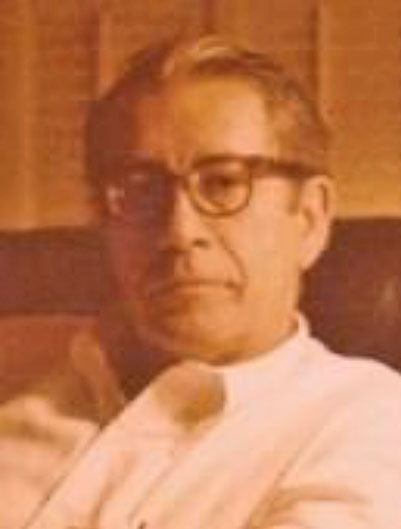 | | | |
Copyright © 2012 505rct.org, All rights reserved.
Webmaster