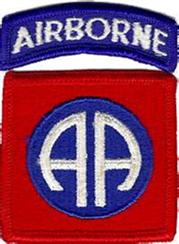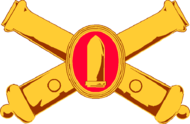 John J. Field enlisted into the Army's National Guard on January 6th 1941 from Jacksonville, Florida. He initially served with the 265th Coast Artillery Corps medical detachment, training for and becoming a dental assistant. By the time spring rolled around John held the rank of Tech/5 (Technician 5th grade). The 265th was stationed at Fort Crockett in Galveston, Texas. After the attack on Pearl Harbor John was looking to get into the thick of things. He had a friend at Fort Benning and was hearing more and more about the paratroops stationed there. In May of 1942 he applied to become a paratrooper. He received his wings graduating from the 26th class of Fort Bennings jump school. He was assigned to F company of the 505th Parachute Infantry Regiment. John rose through the ranks quickly after he arrived at the 505. He participated in all of the 82nd Airborne Divisions campaigns, Sicily , Italy, Normandy, Holland, the Ardennes and Germany. After Normandy John, a 1st Sergeant, received a battlefield commission to 2nd Lieutenant on August 1st 1944.
Private John Field 1941.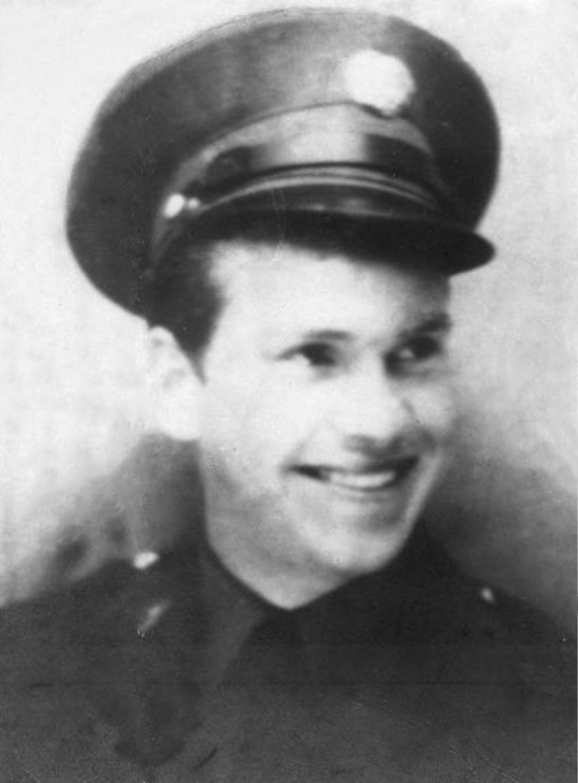 John J. Field 265th Coast Artillery Corps.
Medical Detachment early 1942.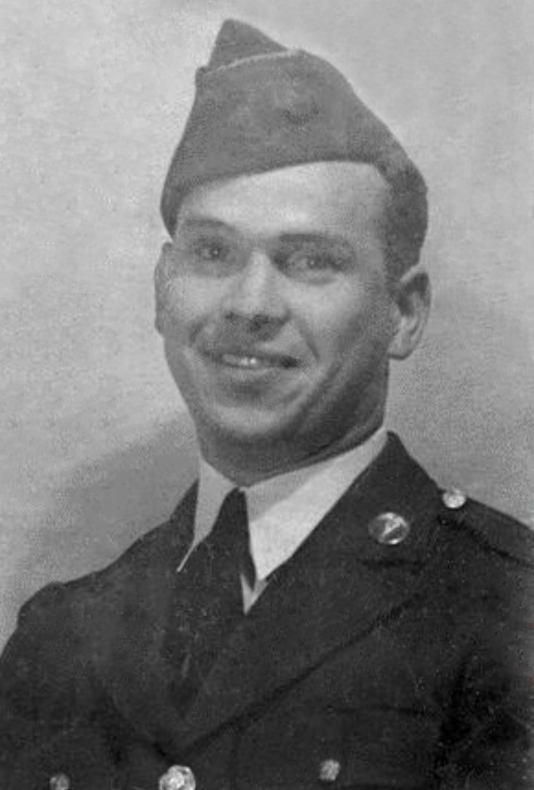 265th CAC medical detachment. John is in the bottom row 4th in from the left. Fort Crockett, Texas 1941.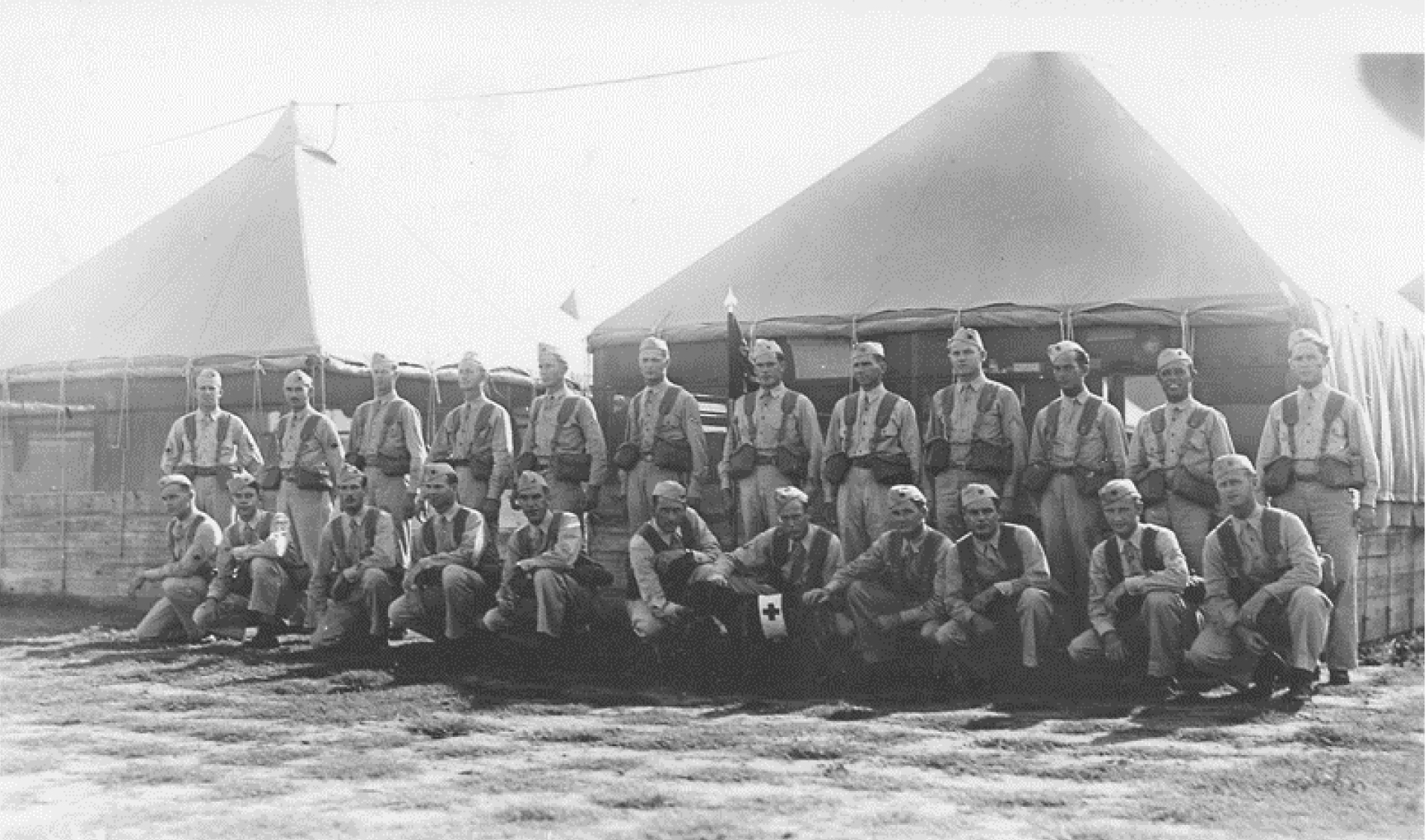 Below; In a letter home John describes the tents picured above.




Fort Crockett, Texas
February 7, 1941
"Hey Carrie ...Say, did I tell you about me being Captain Geiger's assistant, no foolin. And then I had to ketch the flu, I hope I don't lose it, I mean the assistant part. ... We move into tents Monday but they aren't bad at all. They have wooden sidewalls half way up and then screened with flaps like your sleeping porch........" [John J Field, World War II Letters to Family and Friends]




265th CAC medical detachment. John is standing in the rear by the roof support. Fort Crockett, Galveston, Texas 1941.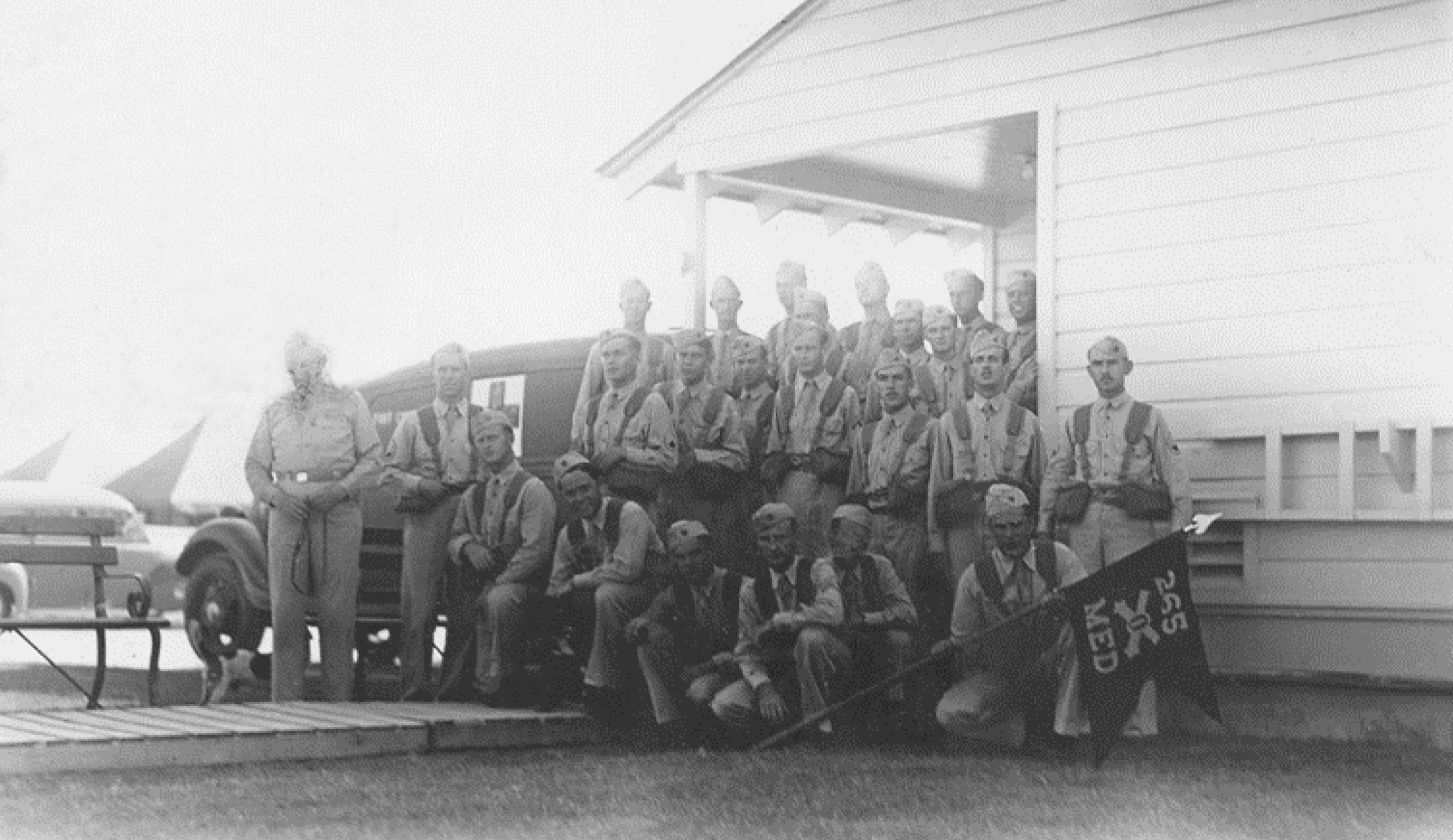 John J. Field, Jacksonville, Florida early 1942.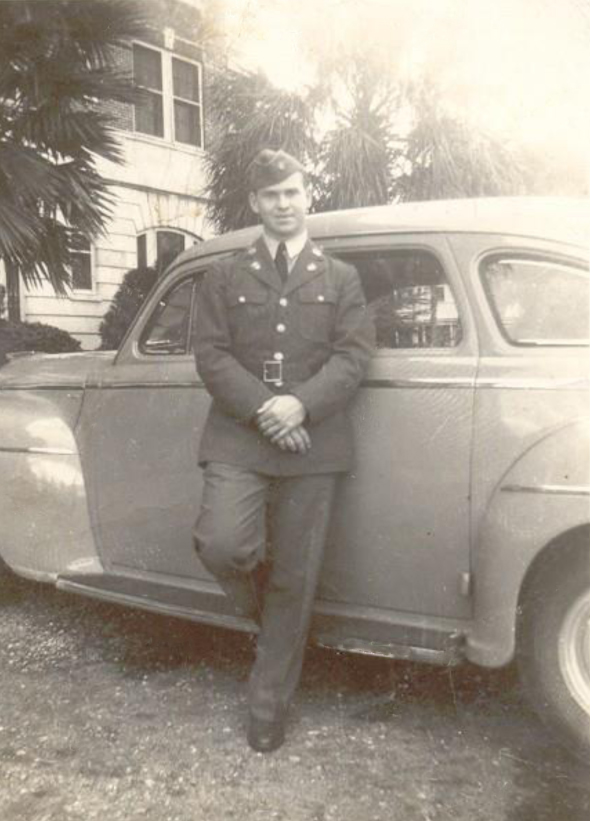 Key West Barracks, Florida]
Tuesday [May, 1942]
Dear Carrie,
"Just received your package. Many thanks! … Mom sent me one too! Today is the day I've requested a transfer to the parachute battalion. Hope nothing happens to turn it down. I do so want to go. I'm sure I'll be well satisfied there. My physical examination will be tomorrow, I think. Slipped under the fence and went swimming with the civilians. A friend and I wanted to see something rather than soldiers in swimming. Went boat riding yesterday too! The water here is very calm. As a rule, ..." [John J "Jack" Field, World War II Letters to Family and Friends]
John J. Field, after jump school 1942.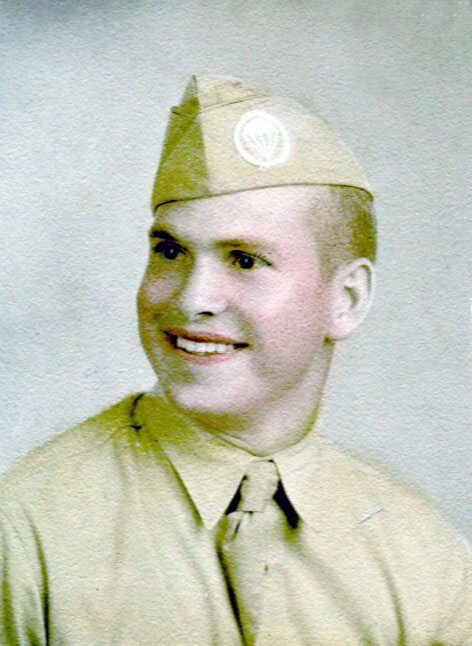 John J. Field's record as an enlisted man.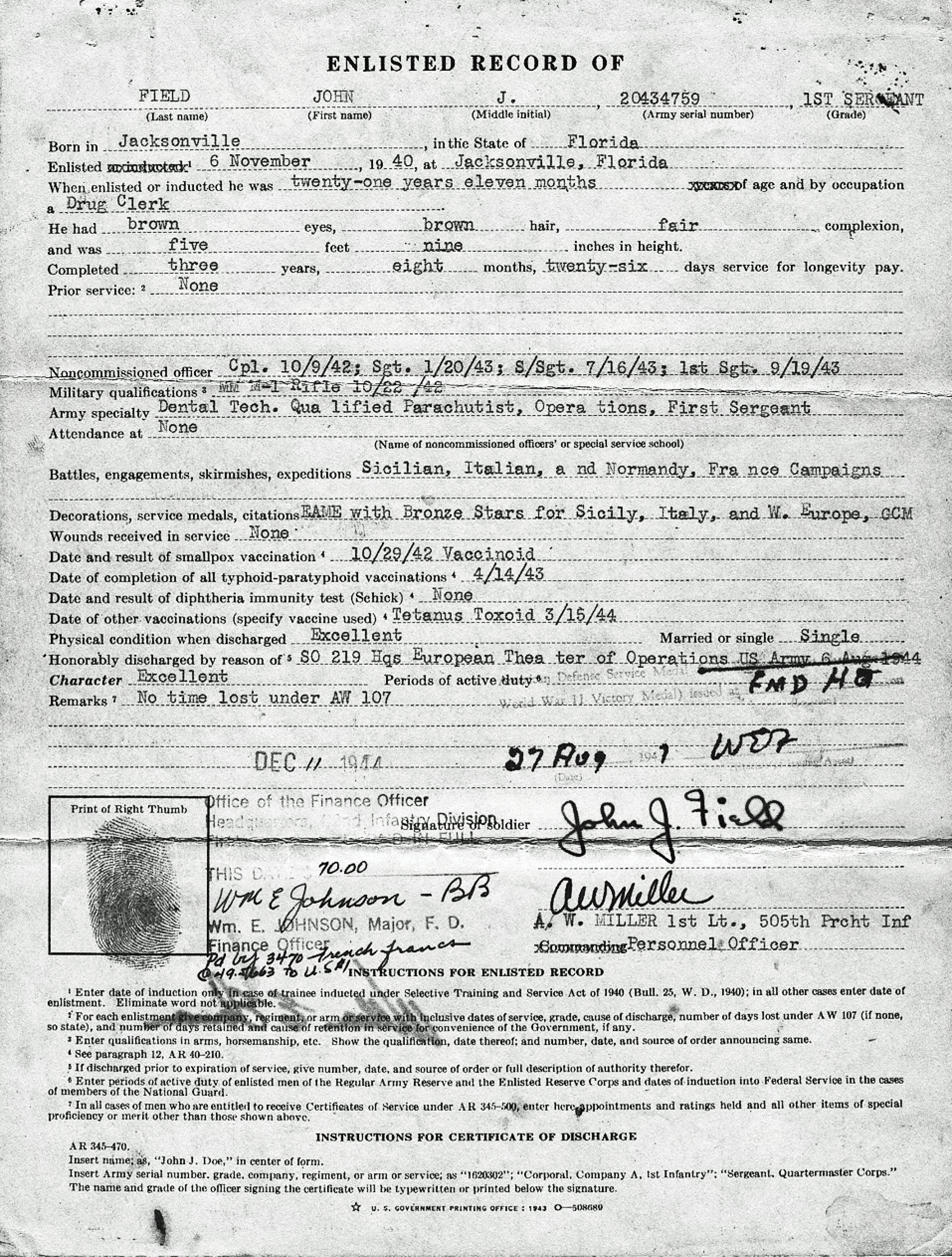 John J. Field, with his new wings late 1942.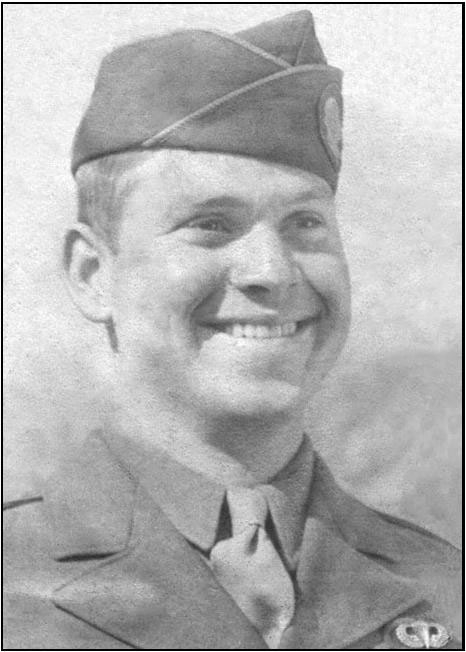 1st Lt. John J. Field in Paris 1945.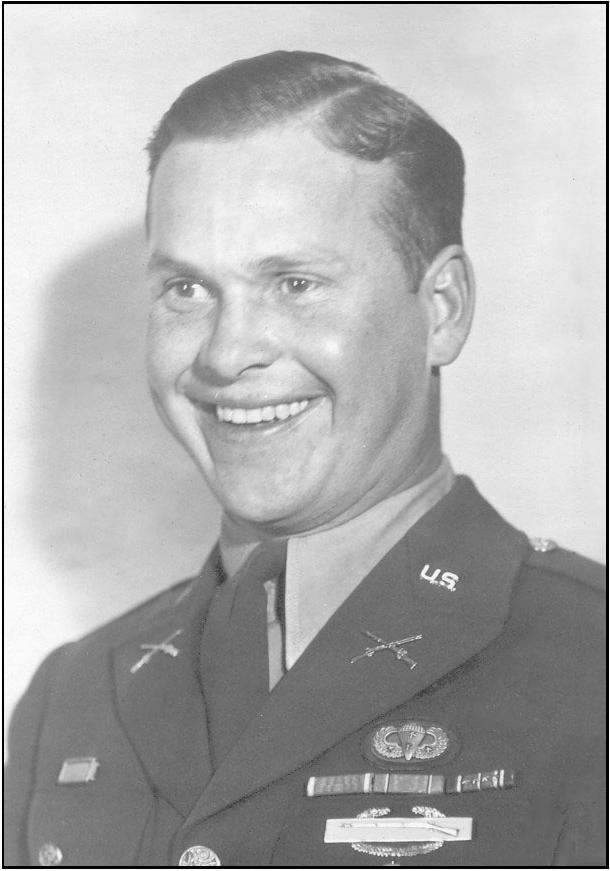 .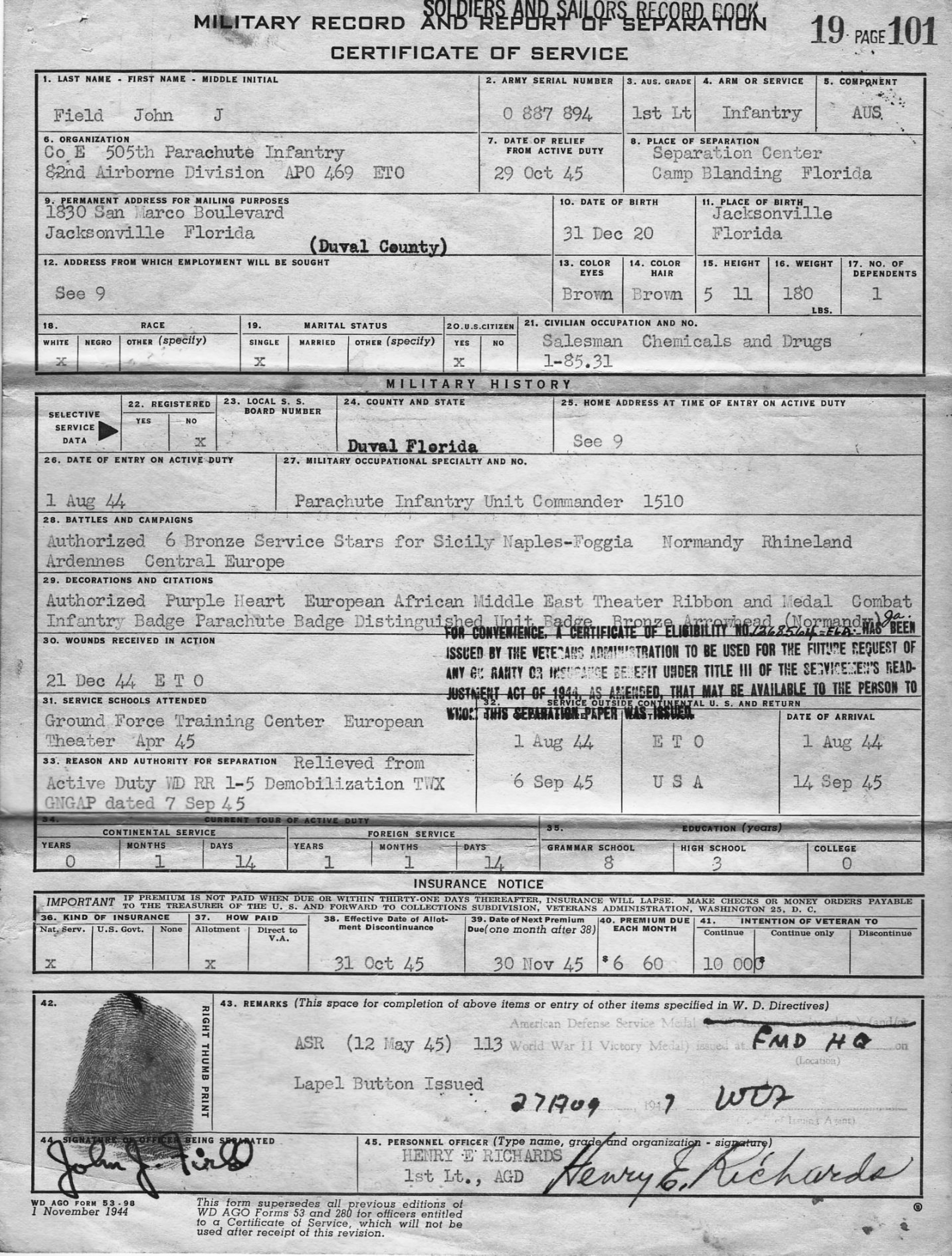 .