Paratroopers of the 80th Airborne Anti-Aircraft Battalion
This page is dedicated to William Dale Edwards
William Dale Edwards entered the Army on March 17th 1942 from Fort Benjamin Harrison, Indiana. William hailed from Green Township, Ohio. He was assigned to the 82nd Airborne Division shortly after it was formed. He served with the 80th Airborne Anti-Aircraft Battalion, F battery until wars end. He was honorably discharged on September 27th 1945.
Sergeant William Dale Edwards.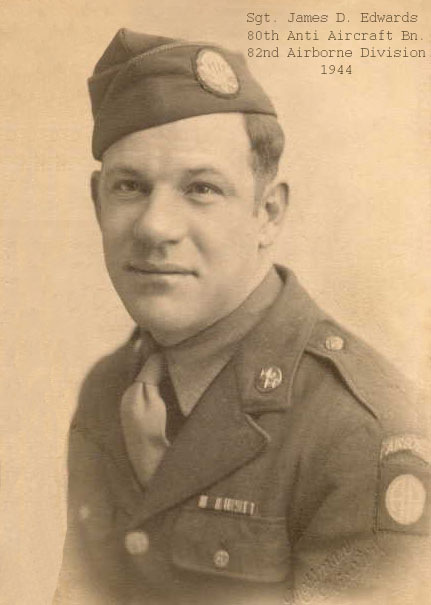 Back row; Sergeant William Dale Edwards, his sister Esther, and brother Clyde.
Front row; William's mother Flossie and father Harry Edwards.
His younger brother Clyde entered the Army in 1946, also serving with the 82nd Airborne Division.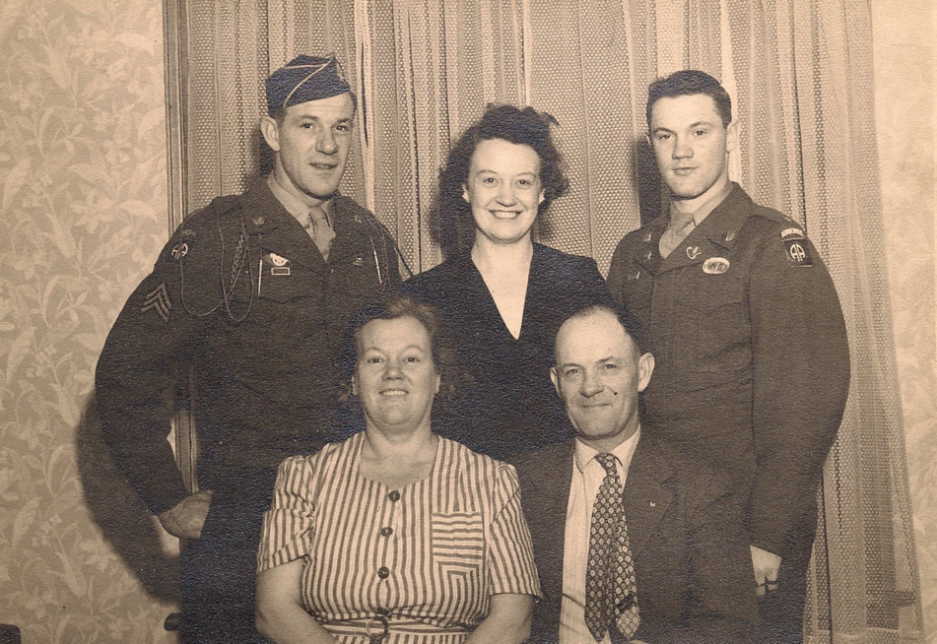 William was assigned to the 80th AA Battalion F Battery early on.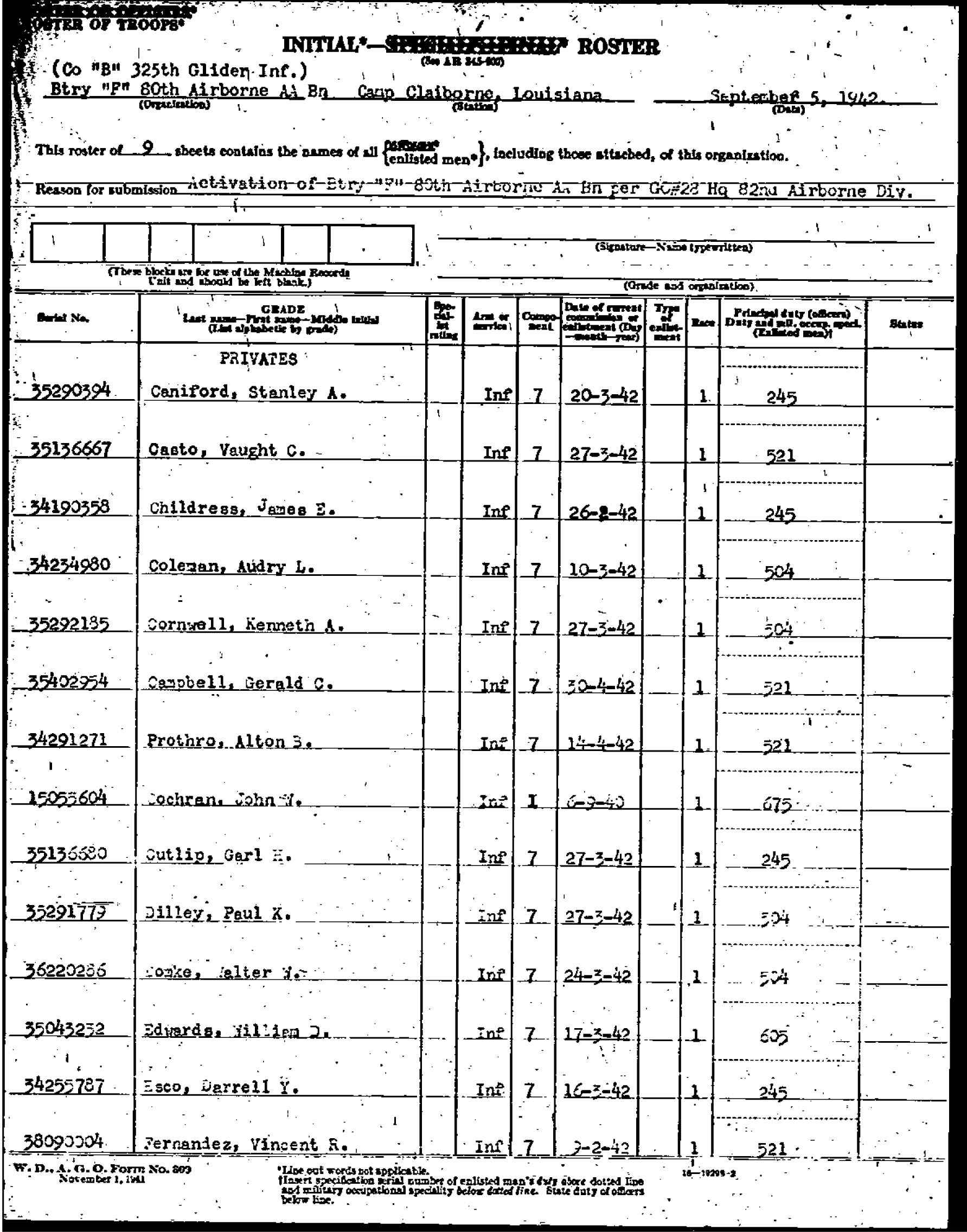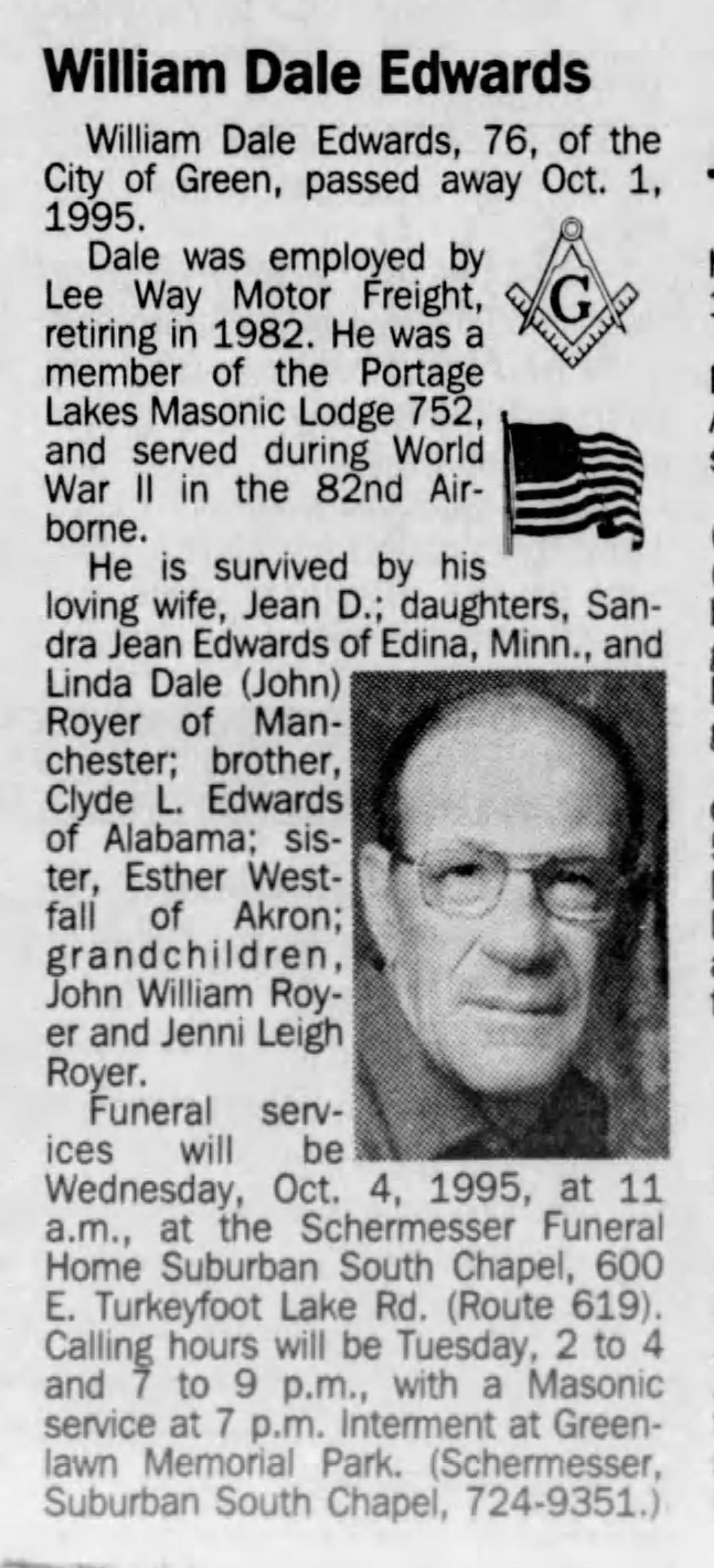 .

.

.

| | | |
Copyright © 2012 505rct.org, All rights reserved.
Webmaster