Troopers of the 505th Parachute Infantry Regiment
This page is dedicated to Samuel E. Cook
1st. Lieutenant Sam E. Cook,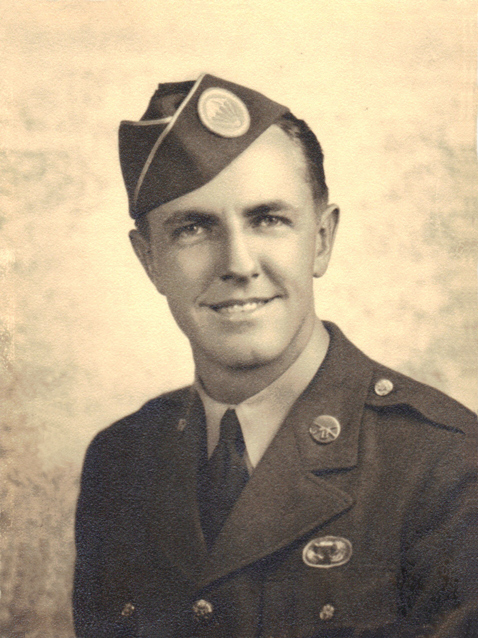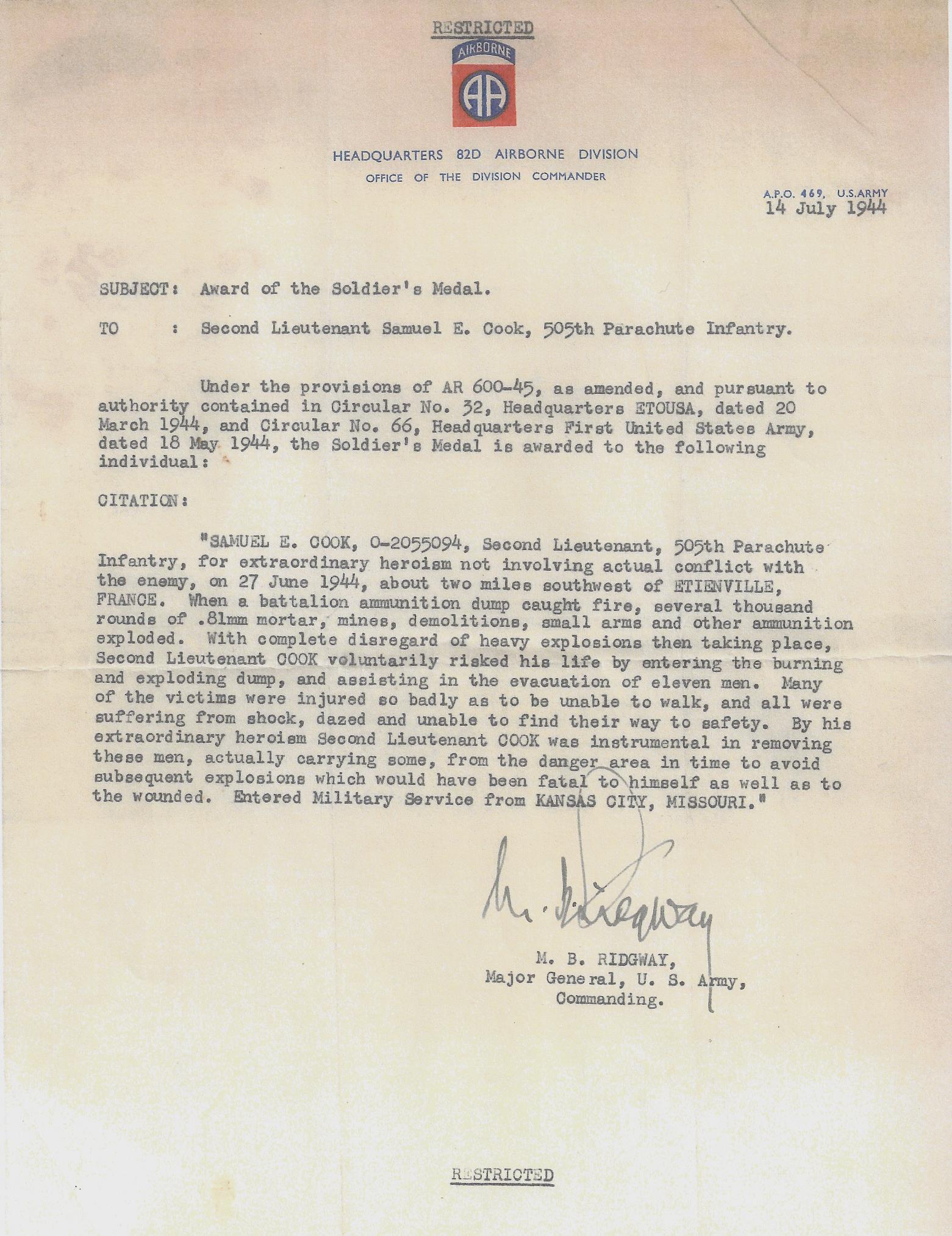 Sam with the 503rd Parachute Battalion in Alta, Utah. He was there training with ski troops under the guidance of Dick Durrance, a famous ski champion.
(January 1942)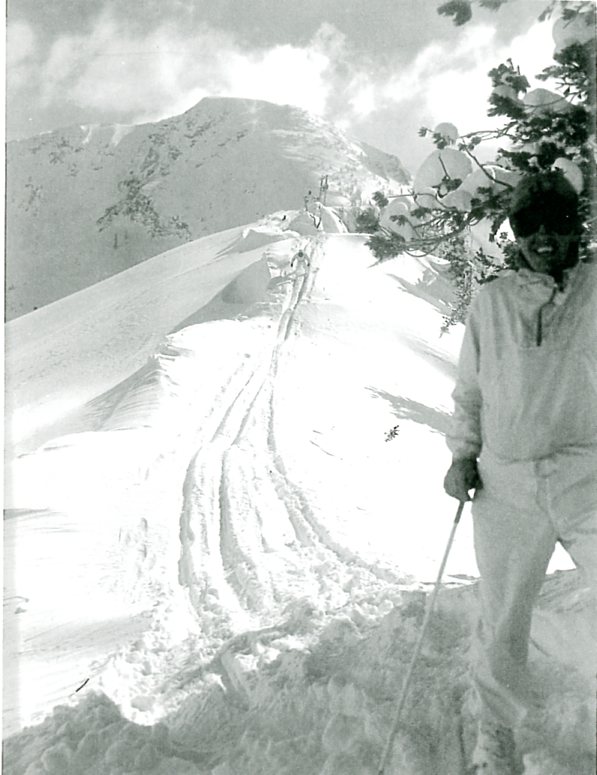 Sam E. Cook, outside his barracks at Alta, Utah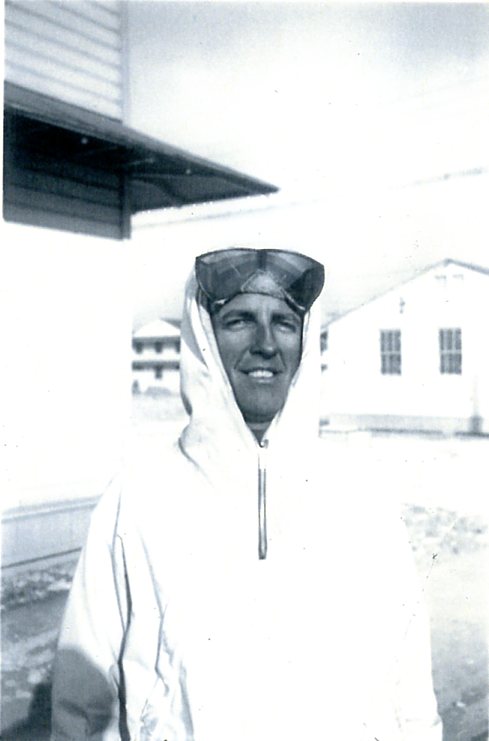 At wars end Sam was made military governor of Neuhaus, Germany. Neuhaus is located in northern Germany, where the Elbe river meets the North sea.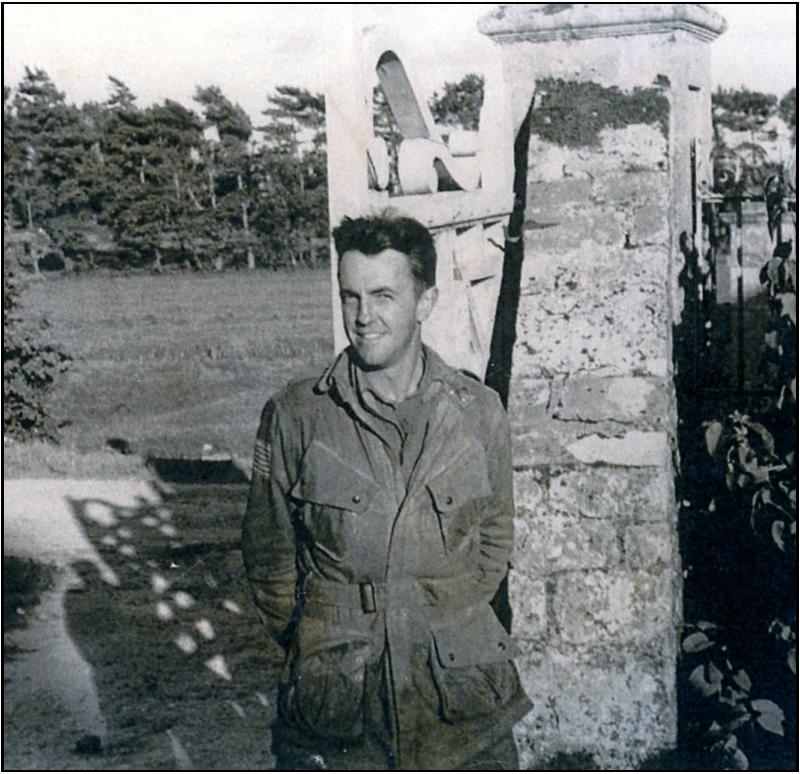 The folowing are from Lt. Sam E. Cook's WW II scrapbook collection.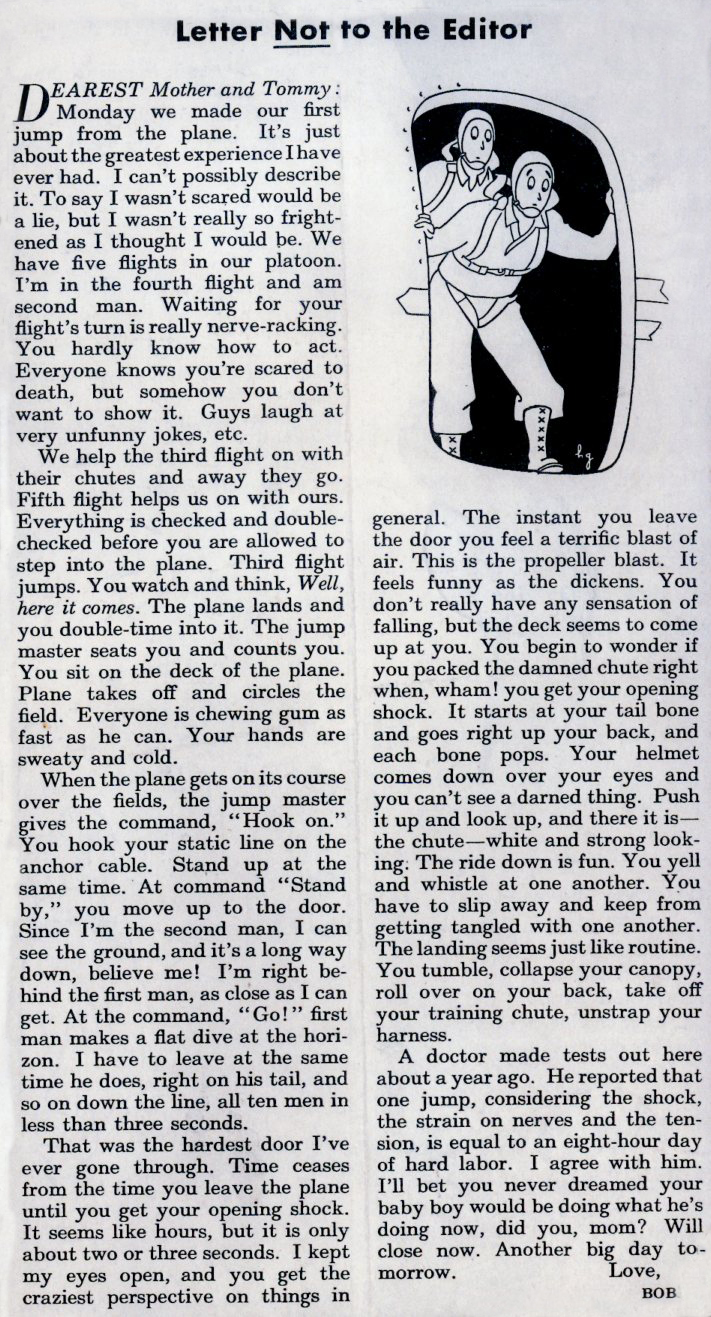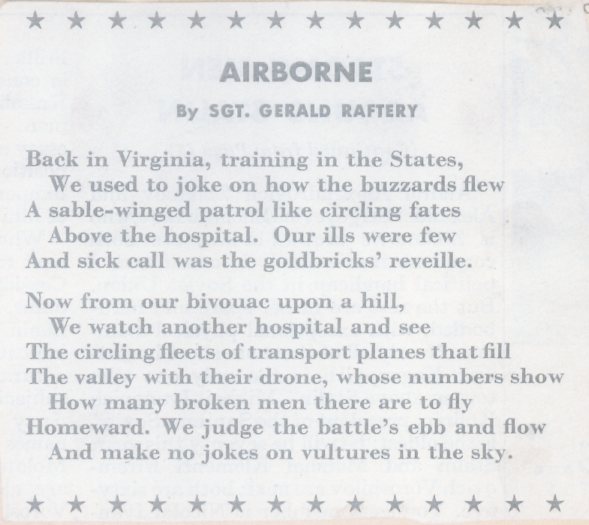 Berlin September 1945.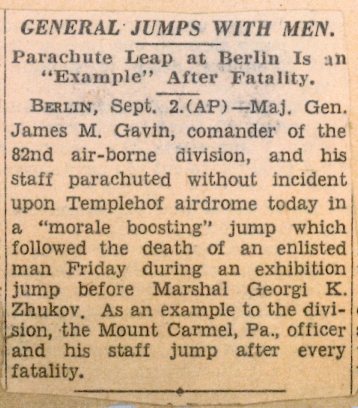 Letter from mayor St. Mere Eglise-page 1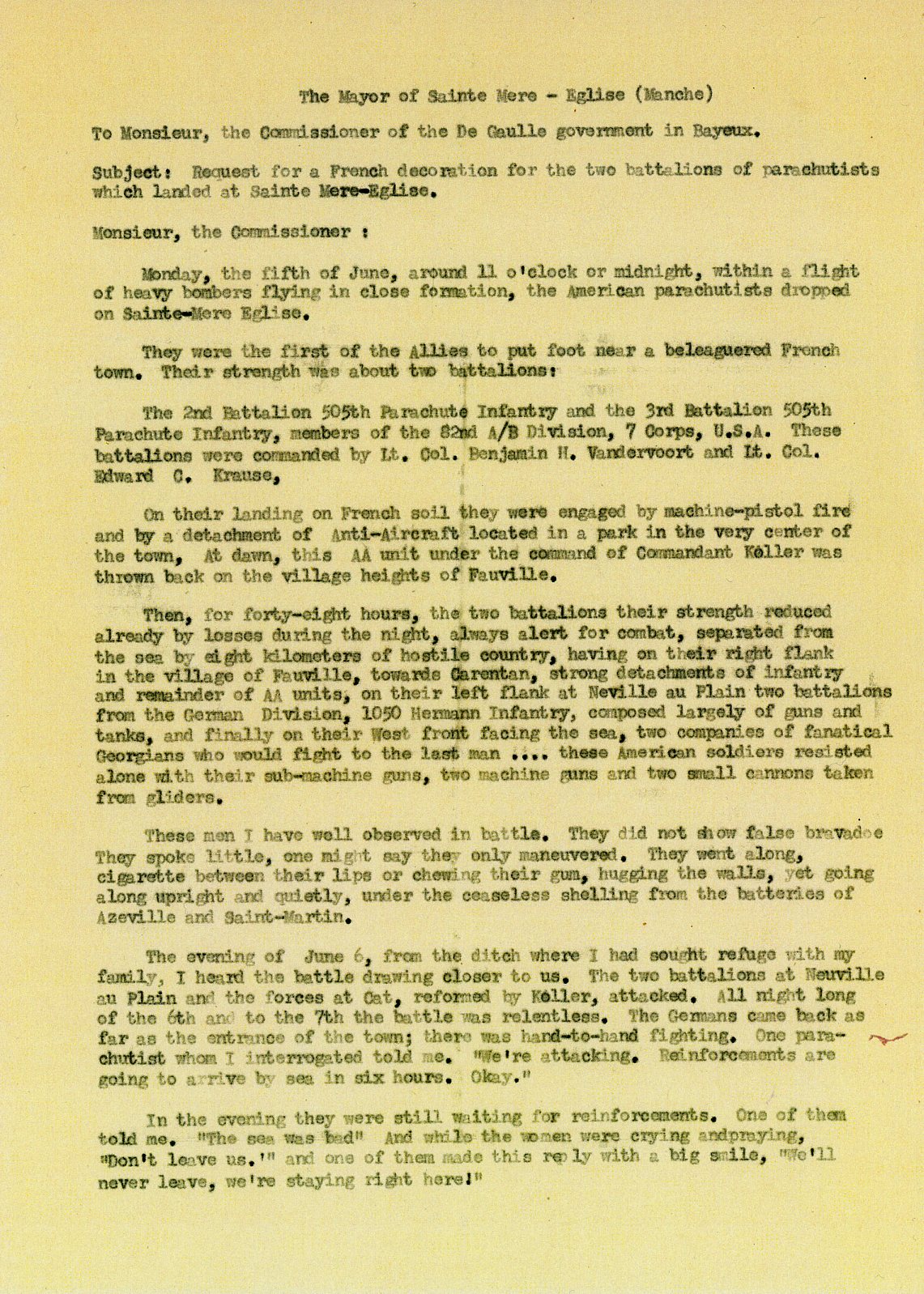 Letter from mayor St. Mere Eglise-page 2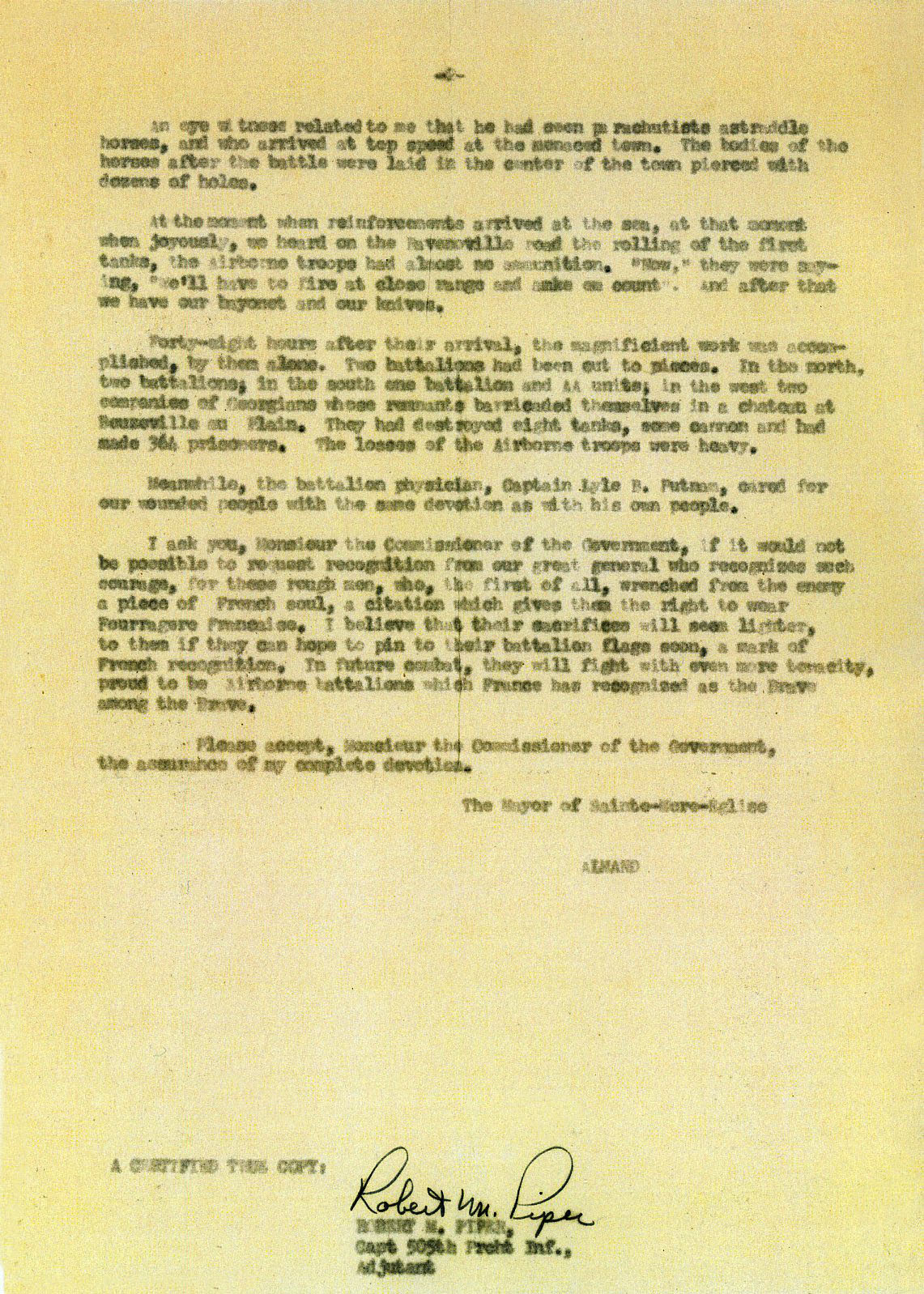 V-Mail Yuletide Greetings from a 505 Paratrooper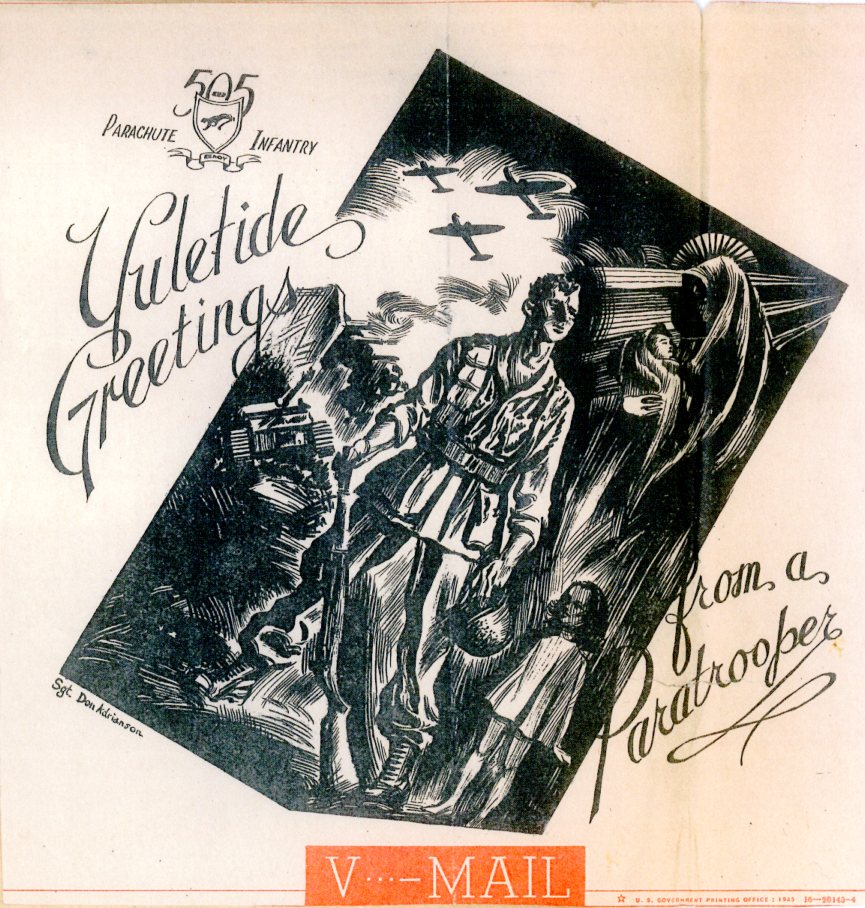 | | | |
Copyright © 2012 505rct.org, All rights reserved.
Webmaster