Troopers of the 505th Parachute Infantry Regiment
This page is dedicated to Carl R. Comstock Jr.
Captain Carl R. Comstock Jr. was the 1st Battalion's surgeon. He was seriously wounded while attending to wounds Lt. Colonel Arthur Gorham received on Biazzo Ridge in Sicily. He received the Silver Star for his actions.
Carl R Comstock Jr. with his son holding his Silver Star medal.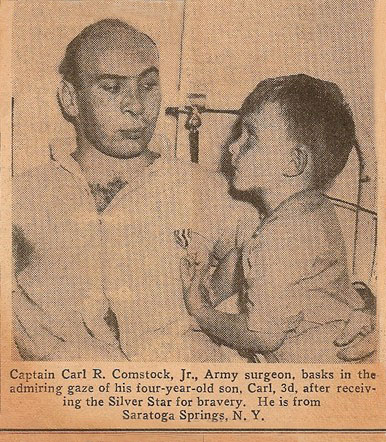 The photo above appeared in Carl's local newspaper in upstate New York.
The Times Record. Troy New York, Monday evening edition, August 23,1943.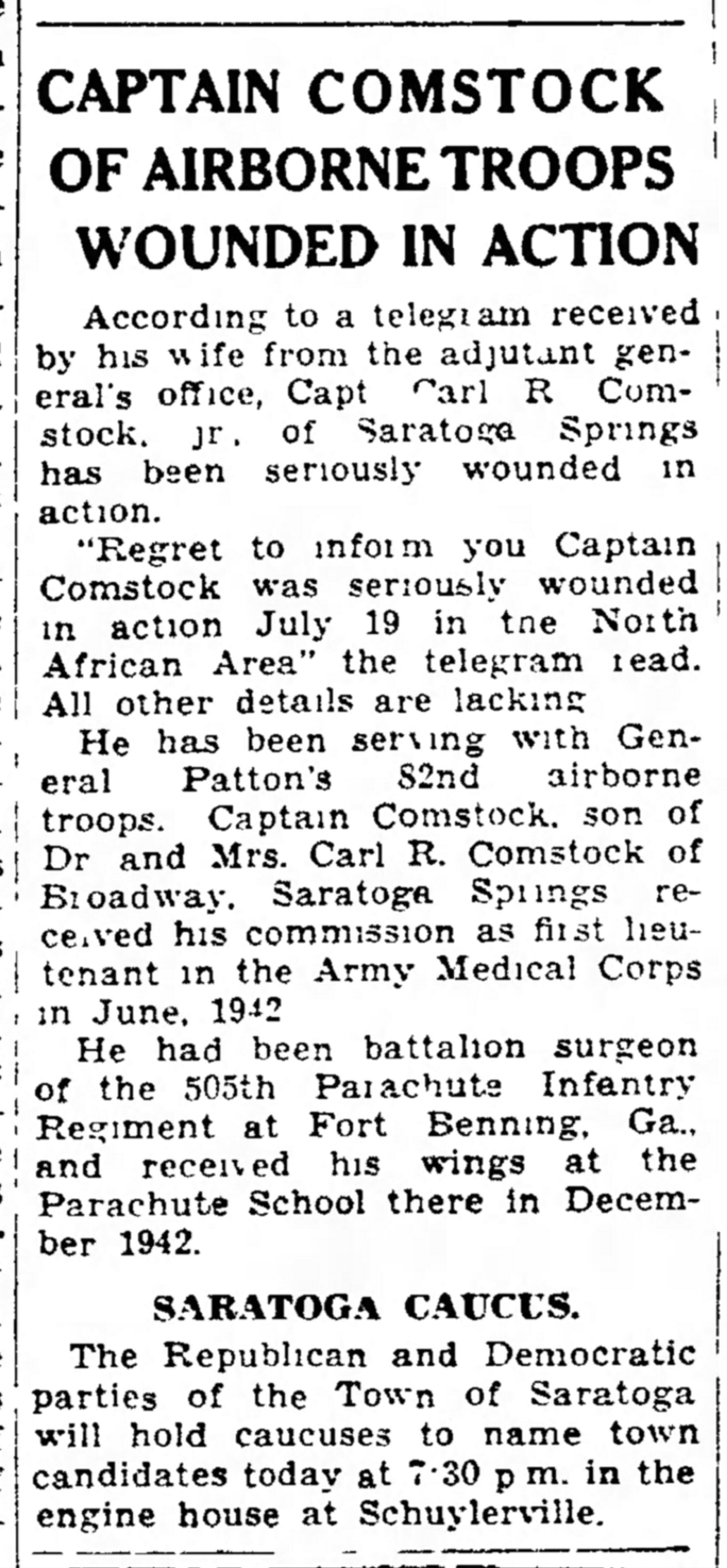 Courtesy Newspapers.com
The Troy Record. Tuesday morning edition, December 21,1943.
Carl senior, below, was active in the Civil Air Patrol during WW-II.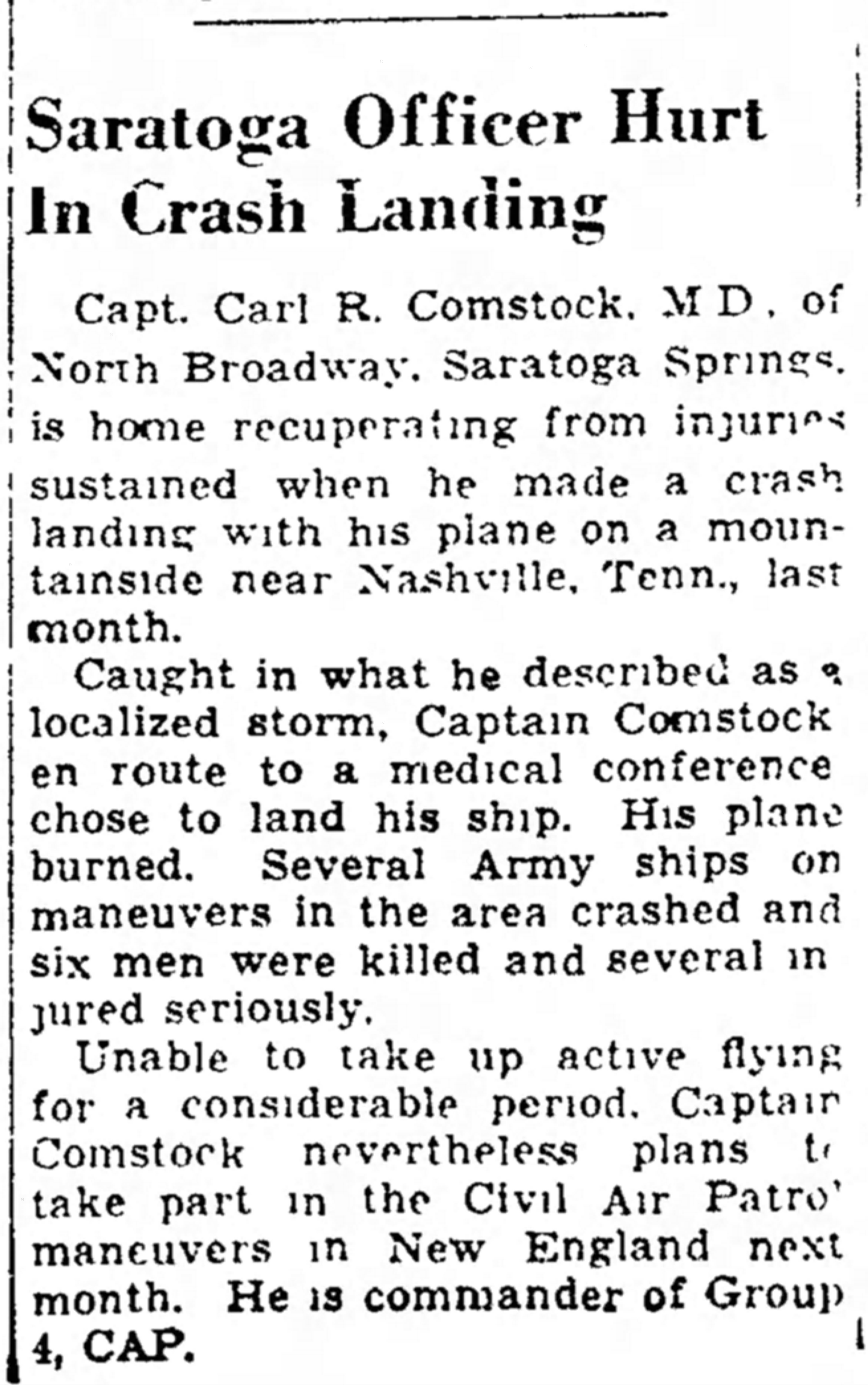 Courtesy Newspapers.com
The Evening Sun, Hanover, Pennsylvania. Saturday, August 19,1944.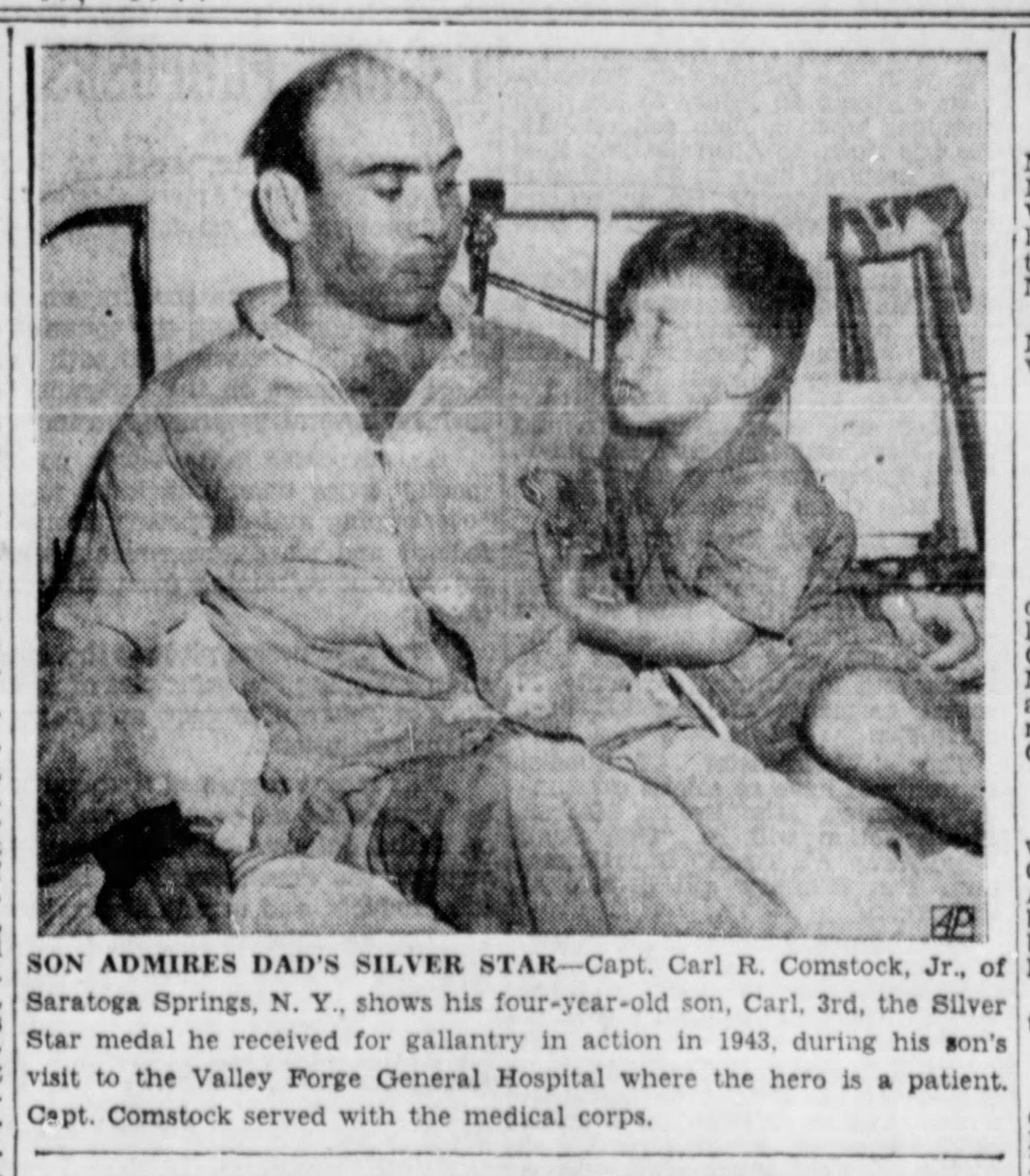 Courtesy Newspapers.com
| | | |
Copyright © 2012 505rct.org, All rights reserved.
Webmaster