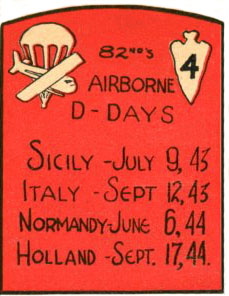 Joseph Lewis Comer entered the Army from Roanoke, Virginia on October 27th 1942, a month before he turned 25 years old. Joe took his basics at Camp Lee, Virginia and then transferred to Camp Wheeler, Georgia where he volunteered for the U.S. Army paratroopers. He earned his jump wings at Fort Benning, Georgia in February of 1943 and was assigned to company H, 3rd Battalion, 505 Parachute Infantry Regiment. Joe shipped overseas on April 29th 1943 from Staten Island, New York arriving in Casablanca, North Africa on May 10th. Joe participated in all six campaigns, Sicily, Italy(Naples - Foggia), Normandy, Rhineland, Ardennes and Central Europe. He served 2 years 4 months in the European theatre of war and was honorably discharged on September 29th 1945 from Fort Meade, Maryland. Tech/5 Comer earned the CIB (Combat Infantryman Badge), Good Conduct Badge, European - African - Middle Eastern Service Ribbon with Bronze Arrowhead, the Distinguished Unit Badge (Presidential Unit Citation) and the French and Belgian Croix de Guerre.

(Bio and pictures courtesy of Rick Rogers and Carolyn Rogers, Joe's nephew and niece.)






Private Joseph L. Comer.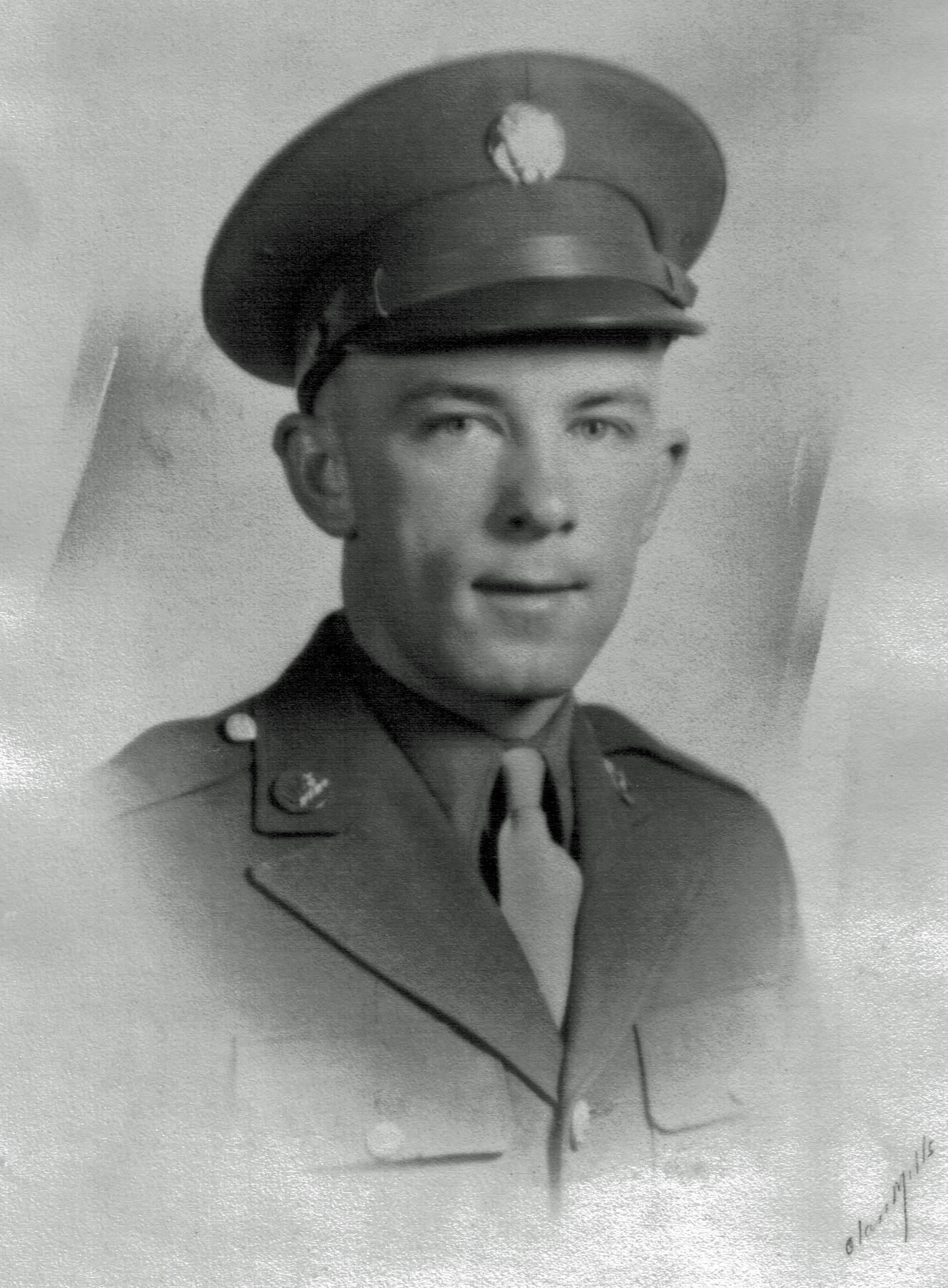 Tech/5 Joseph L. Comer 1944.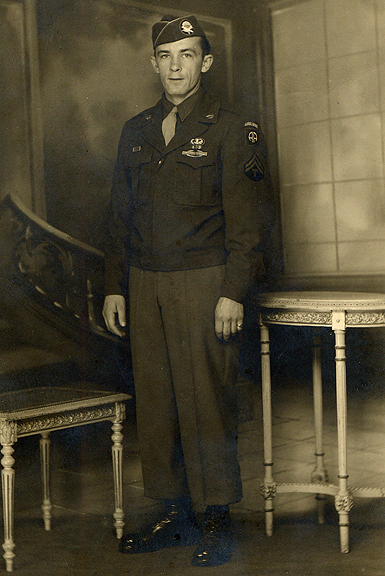 .
Camp Quorn, England May 1944.
Tech/5 Joe Comer (left), Pfc. Gilbert Gamelcy, Pfc. Maurice Scranton.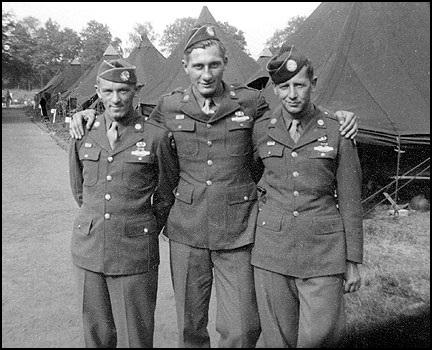 Joe Comer, left, and his friend, Maurice Scranton,
in Schmidt, Germany, March 1945.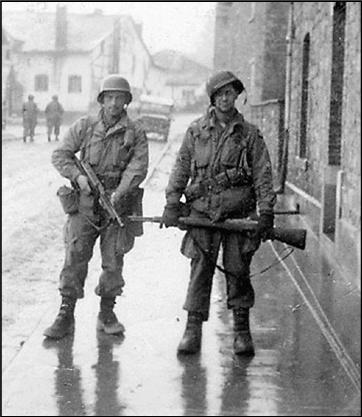 Joe Comer at the American Cemetery at Omaha Beach in May 2008, paying tribute
to one of his fallen friends and comrades, Glenn "Red" Carpenter, who was KIA in
Normandy.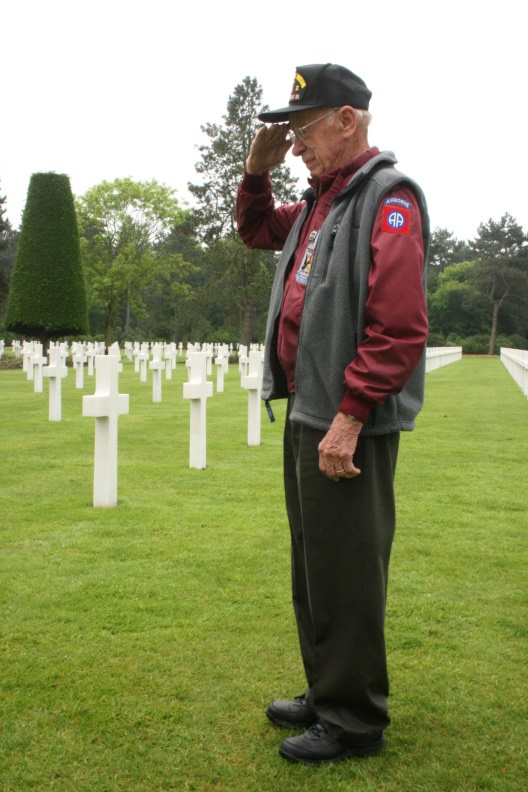 Joe Comer with his grandson Joseph L. Comer III in a field just
outside St. Mere Eglise in May 2008. Joe is holding a piece of
the parachute cut from his actual chute after landing somewhere
in this general area on D-Day.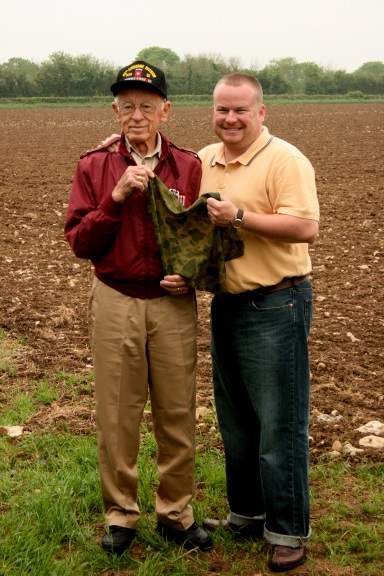 Joe Comer in the town of St. Sauveur le Vicomte, France. The 505 fought a
tough battle re-taking this town. On June 14th 1944 the Germans launched a
vicious counter attack but the 505 pushed them back.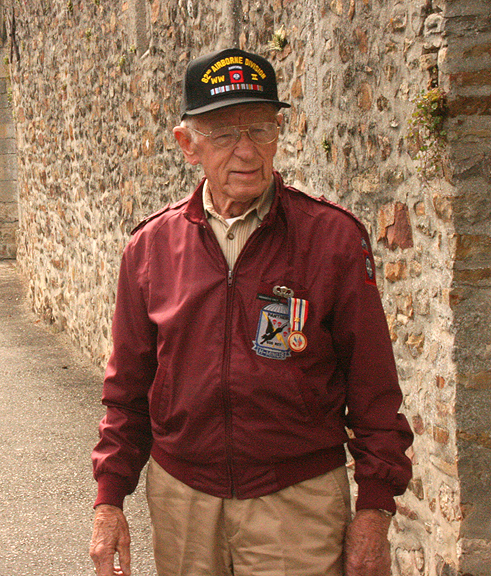 June 1931, Shenandoah, Virginia.
Richard Stanley (Joe's cousin left), Charlotte rear, Joe Comer right front.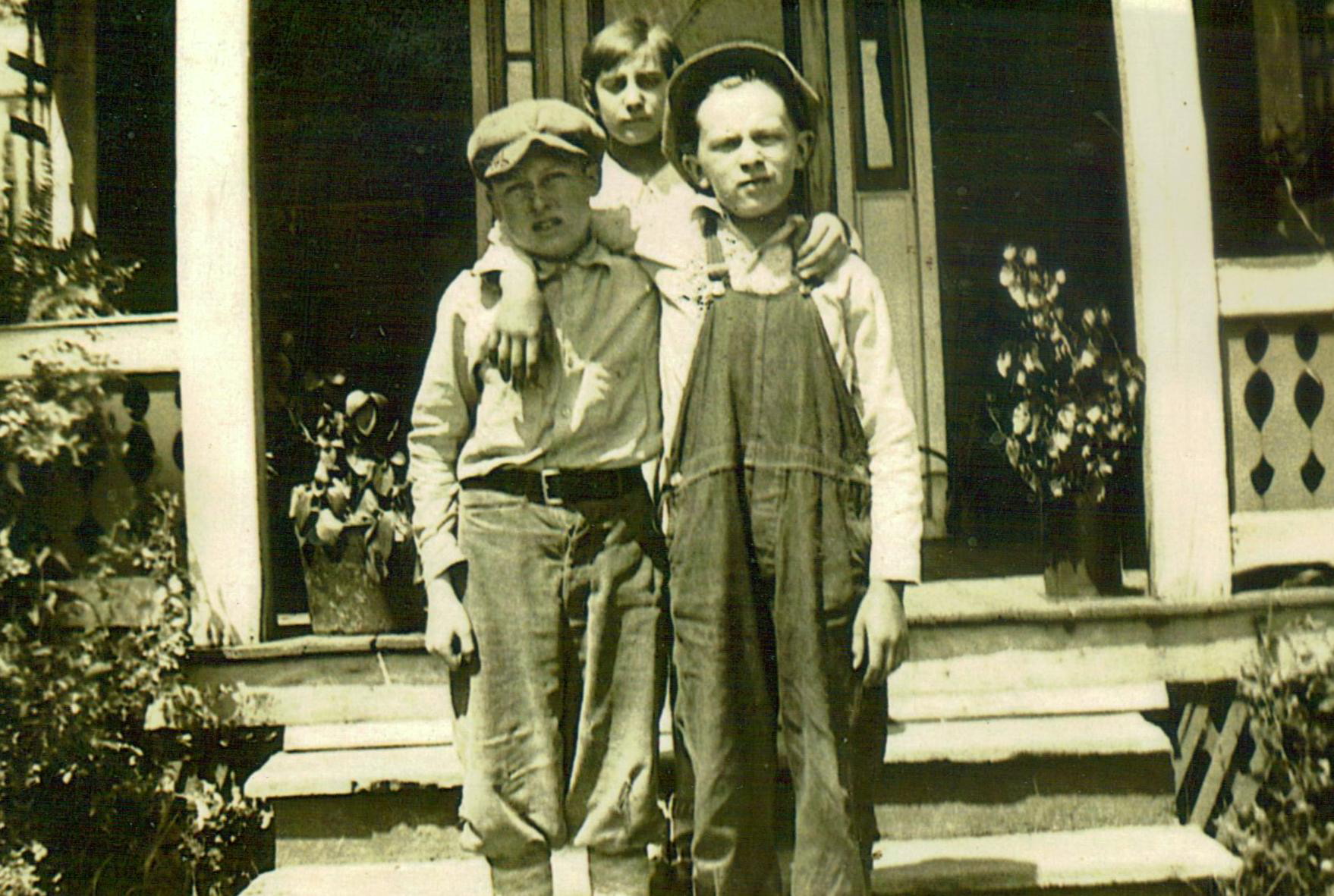 .