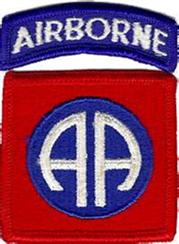 Oscar L. Byrn hailed from the town of Wilsey in Morris County, Kansas. He began his Army service on April 30th, 1943 from Fort Leavenworth Kansas. After completing his basic training at Camp Wolters, Texas, four weeks of parachute school at Fort Benning he left for overseas duty in the European Theatre on November 28, 1943. In early December Oscar arrived in Ireland, where the 82nd Airborne Divsion was stationed after leaving Naples, Italy. Staff Sergeant Byrn participated in the Normandy, Ardennes, Rhineland and Central Europe campaigns. Early 1945 Oscar earned the Purple Heart medal, in March of 1945 he was awarded the Bronze Star medal for valor on the battlefield, the Combat Infantryman Badge, the Belgium Fourragere Award, Good Conduct medal and the World War II Victory medal. At wars' end, with an ASR score of 81, he went on to Berlin as part of the occupation force of the U.S. sector. Staff Sergeant Oscar Byrn returned to the United States from Europe on November 13, 1945 and was honorably discharged November 20, 1945 from Camp Fannin, Texas.
After two years of service in the European Theatre of war, Oscar returned home to Kansas, marring in December of 1945. He and his wife raised a family of 4 children throughout the Midwest. Here they embarked on a lifetime of enjoyment, living in the land he helped to keep free. Oscar passed away in May 2003, at the age of 80, in his hometown of Woodward, Oklahoma.




Private Oscar L. Byrn 1943.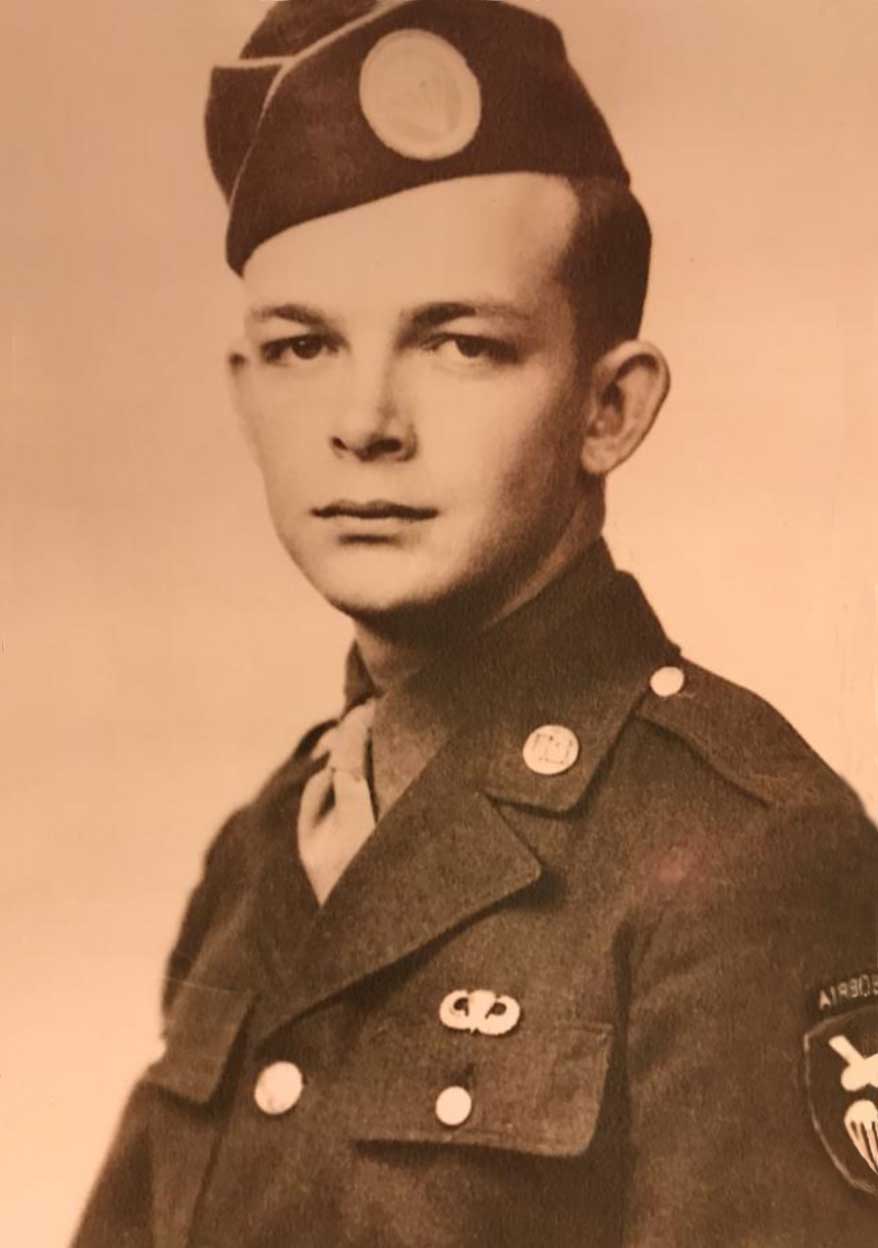 Left to right, A.H. Horn, G.E. Davis, Lee, "Alabama" (Jesse A. Davis), Oscar L. Byrn,
George Spartichino. Kneeling is Staff Sergeant George M. Clark.

The above photo is shown courtesy of the Charles Barnhart family. Charles was a veteran of H company.
3rd Battalion's H Company standing retreat at Camp Quorn, England May 1944. Click here for a larger photo.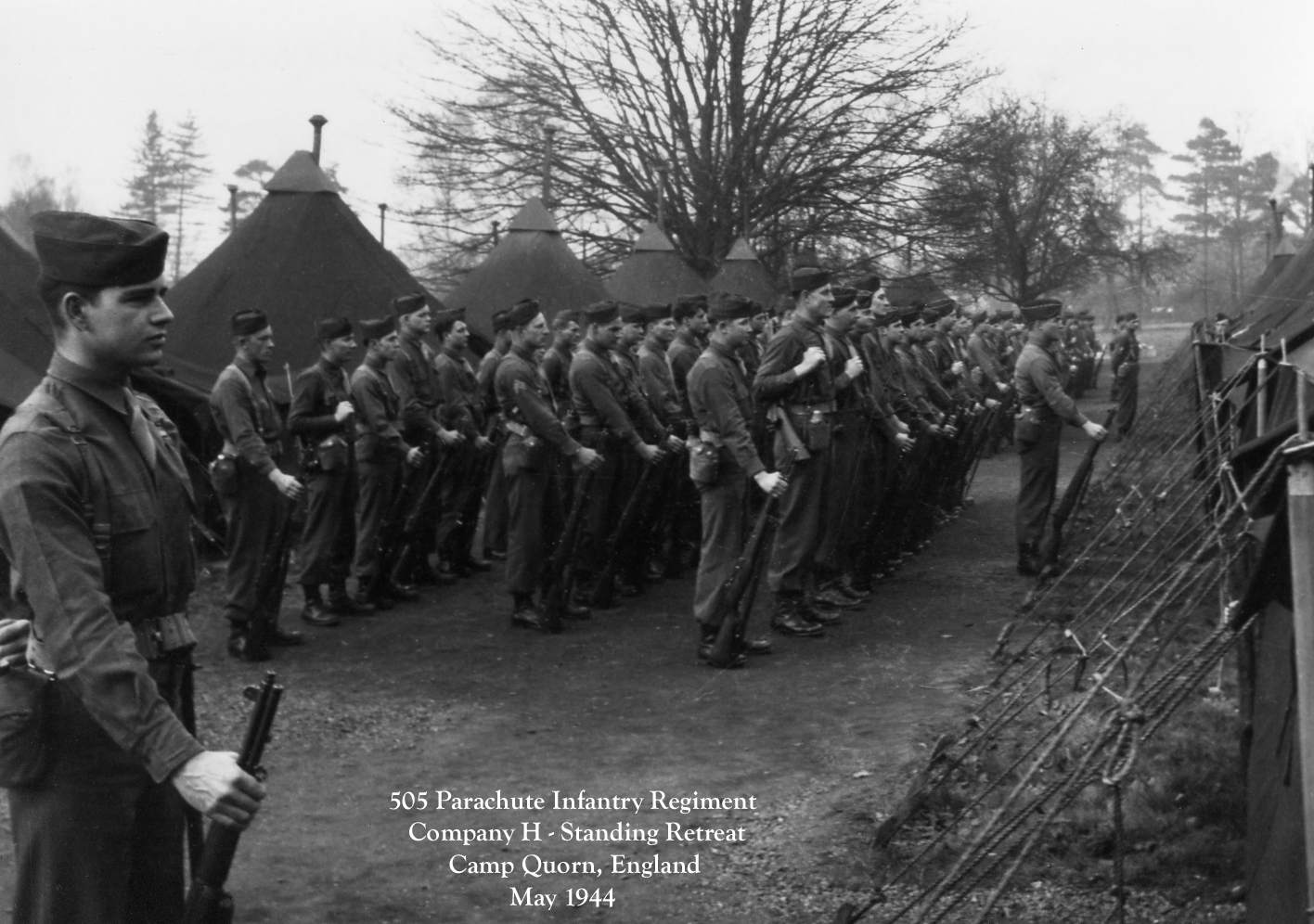 The photo above is shown courtesy of the 505RCT Association.
Oscar L. Byrn's WW-II shadow box.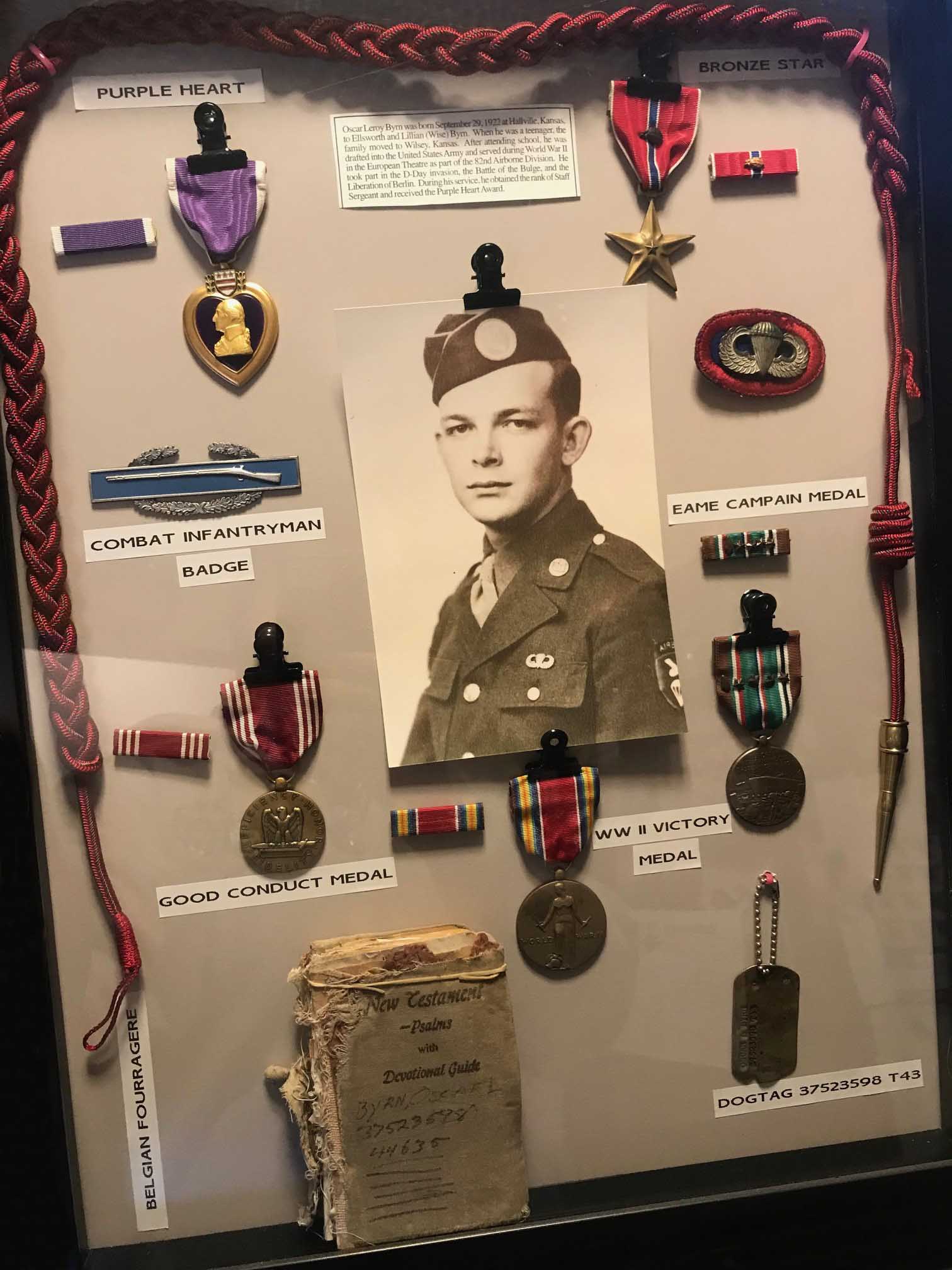 On the right is Staff Sergeant Oscar L. Byrn.
The other paratrooper is unknown.
Somewhere in Europe 1945.