Paratroopers of the 80th Airborne Anti-Aircraft Battalion
This page is dedicated to Harry G. Berry
Harry kept a diary from 1942 though 1945. You can read a transcribed copy below. Our thanks to Gregg High and Harry's daughter, Denise Berry High.
Staff Sergeant Harry G. Berry 1945. He served in B Battery.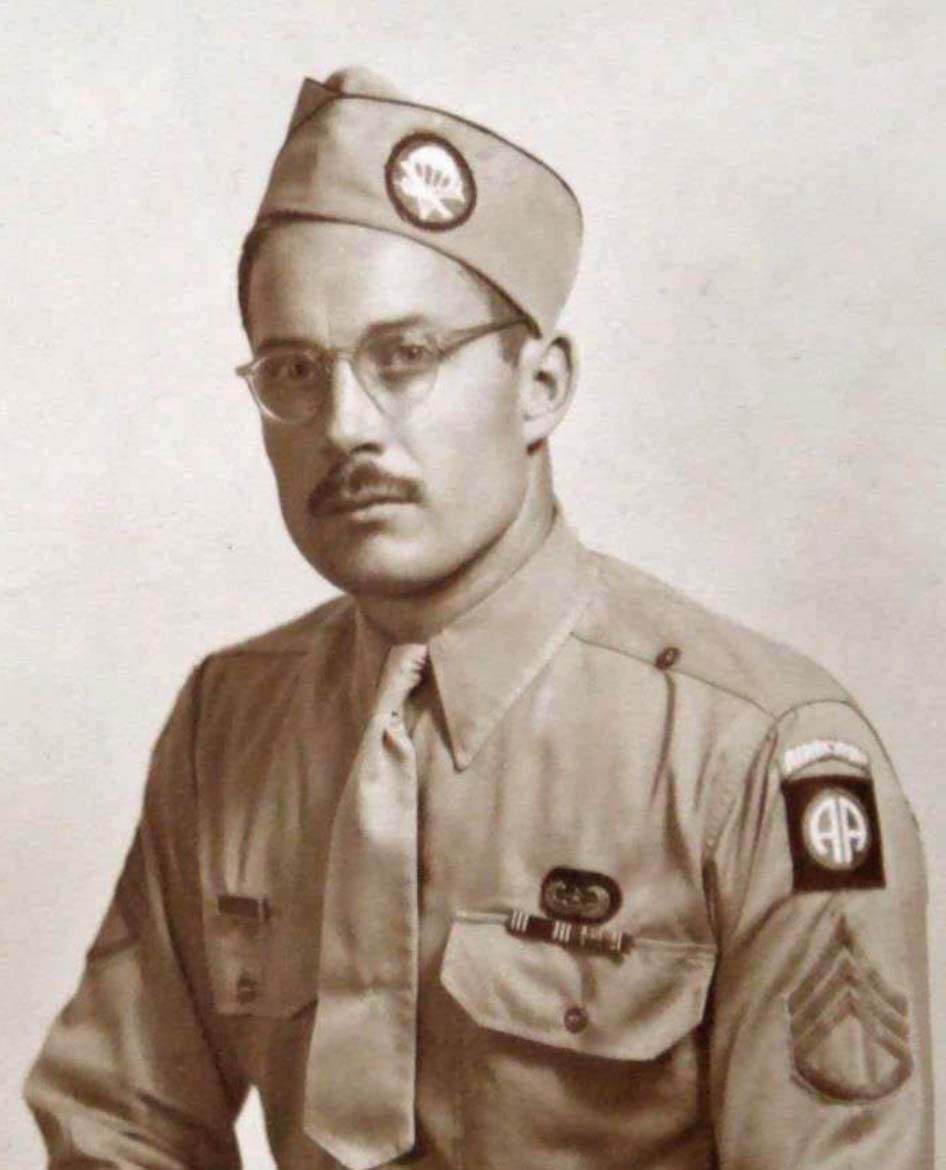 Indianapolis Star, August 29,1944. See fourth paragraph down, first column.
Courtesy of Newspapers.com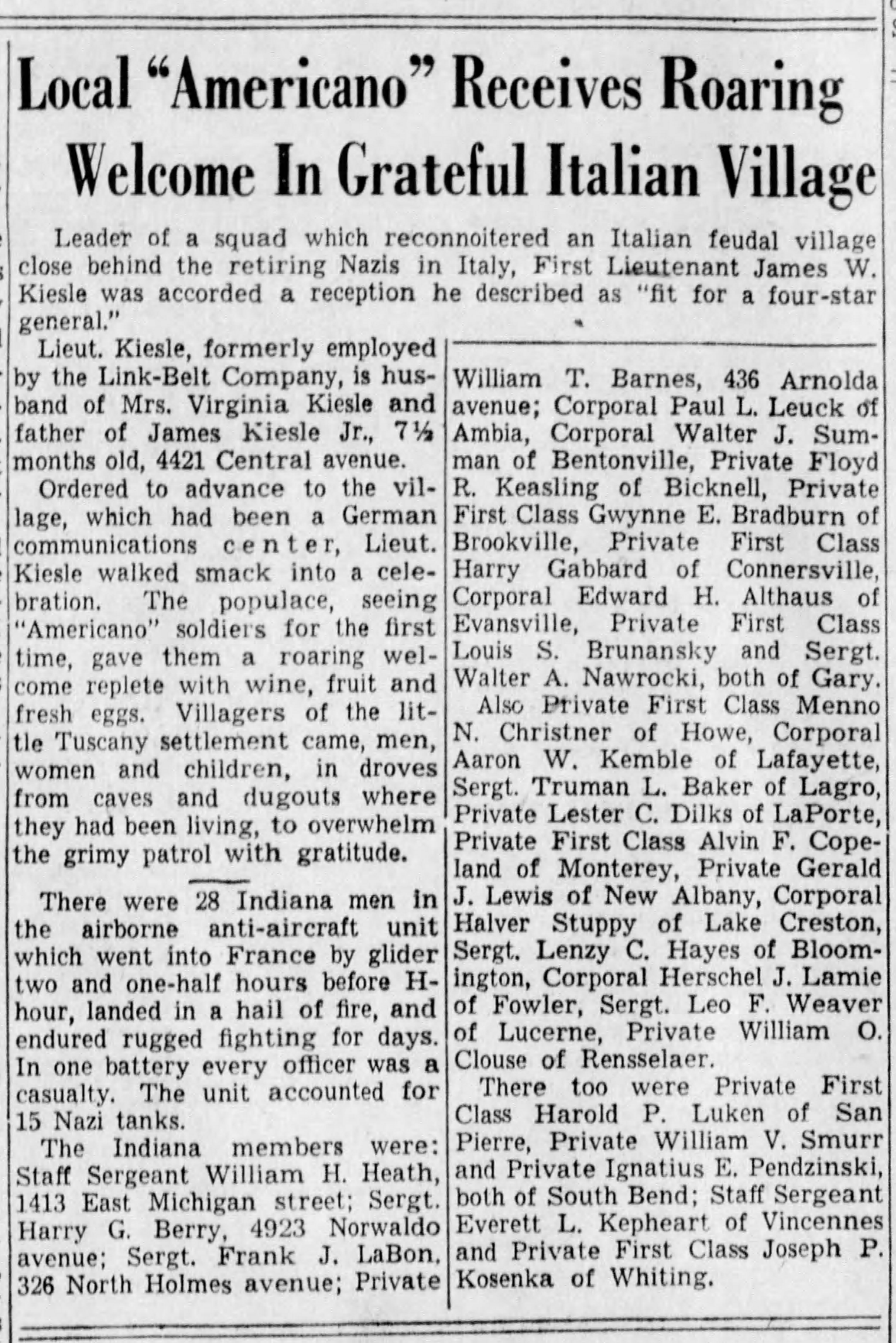 Harry's WW-II Shadow Box.

.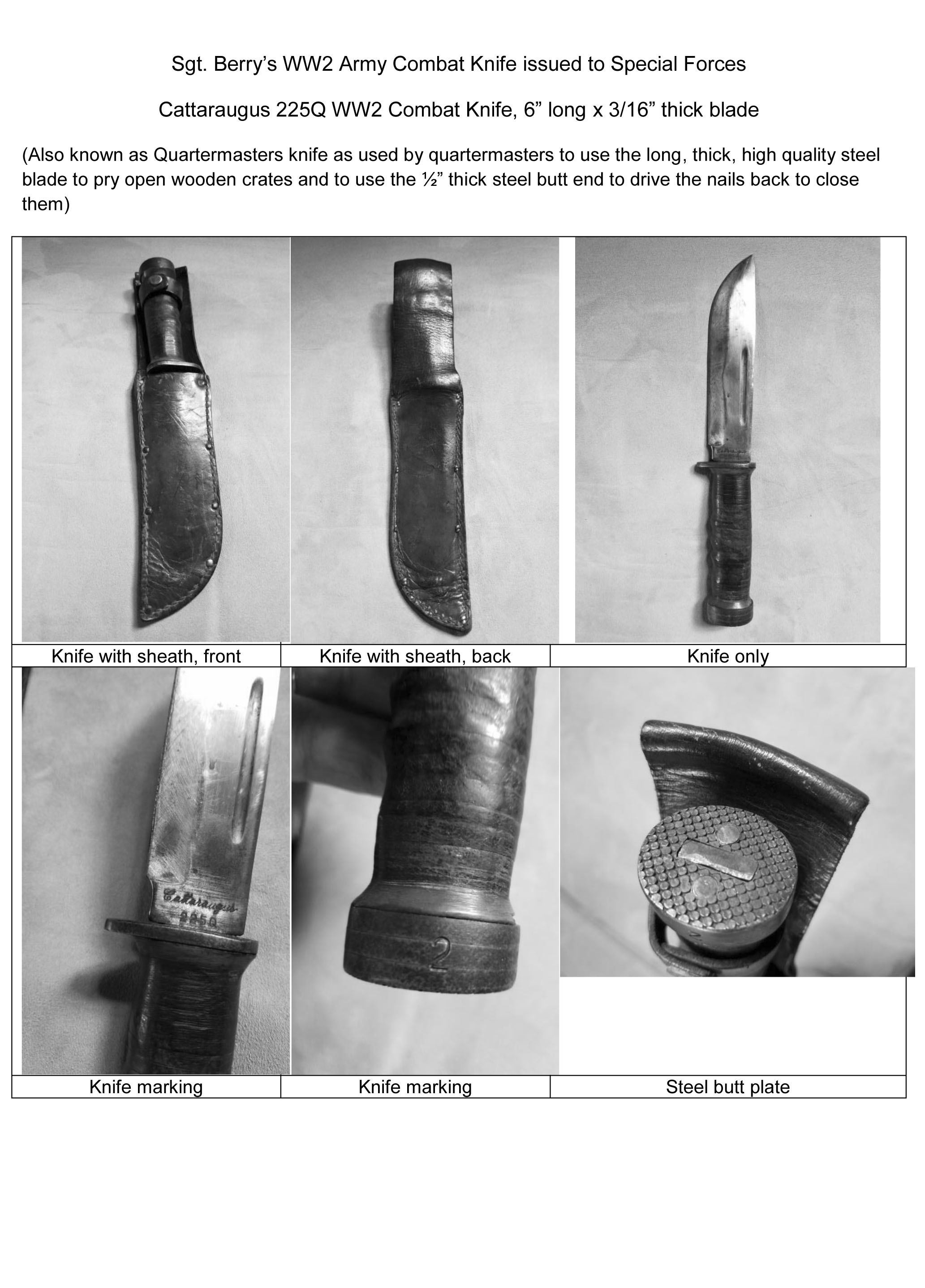 .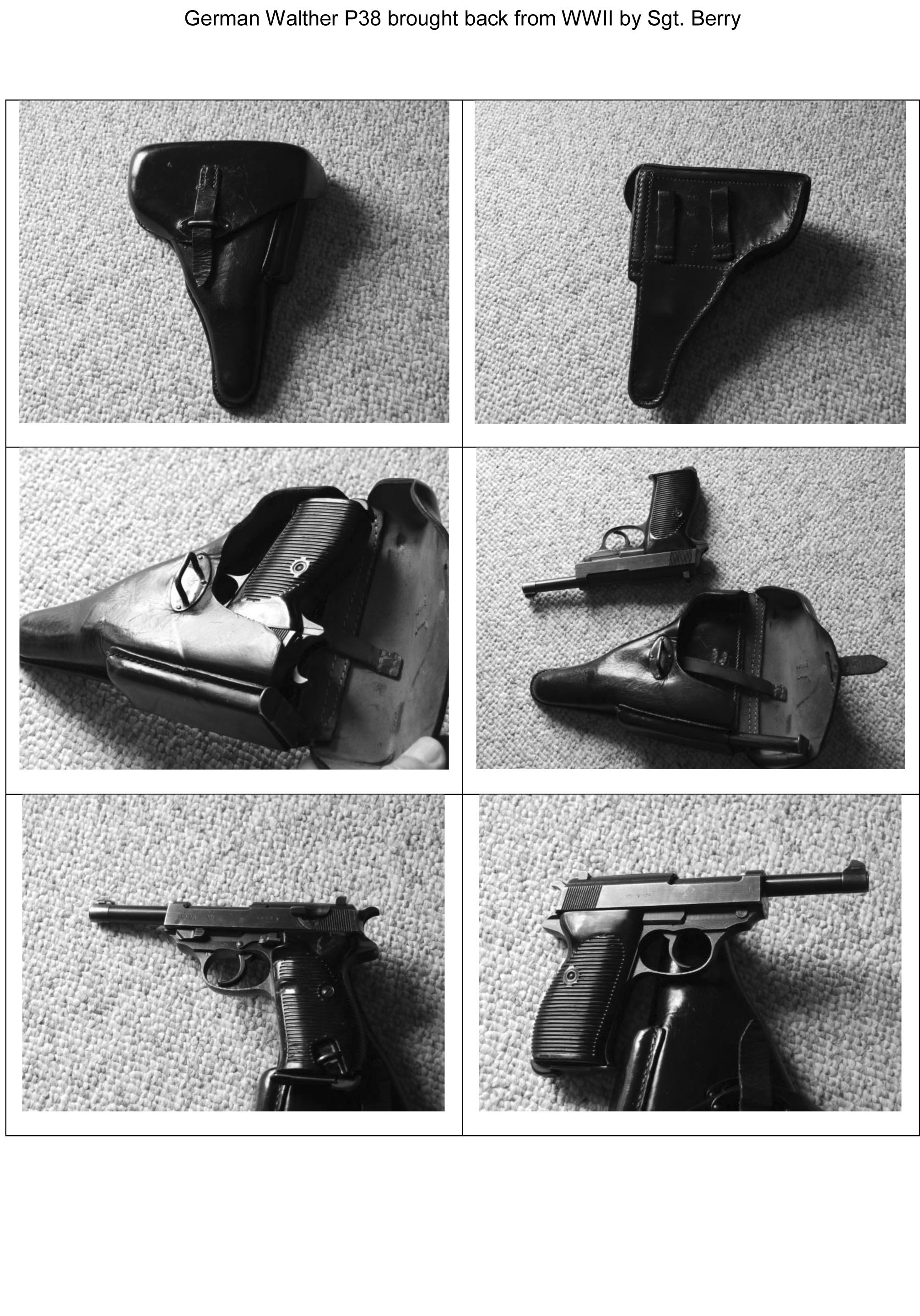 .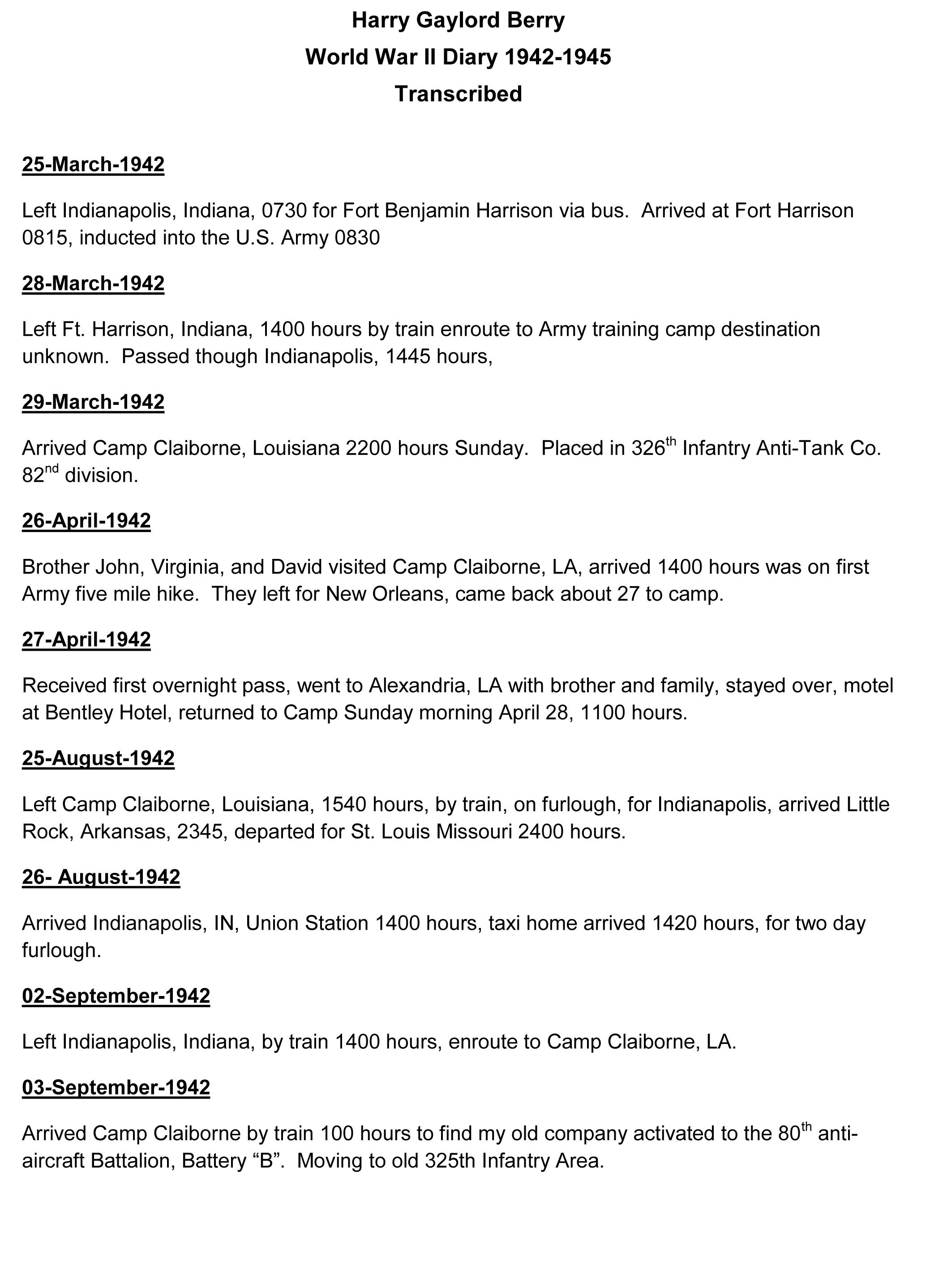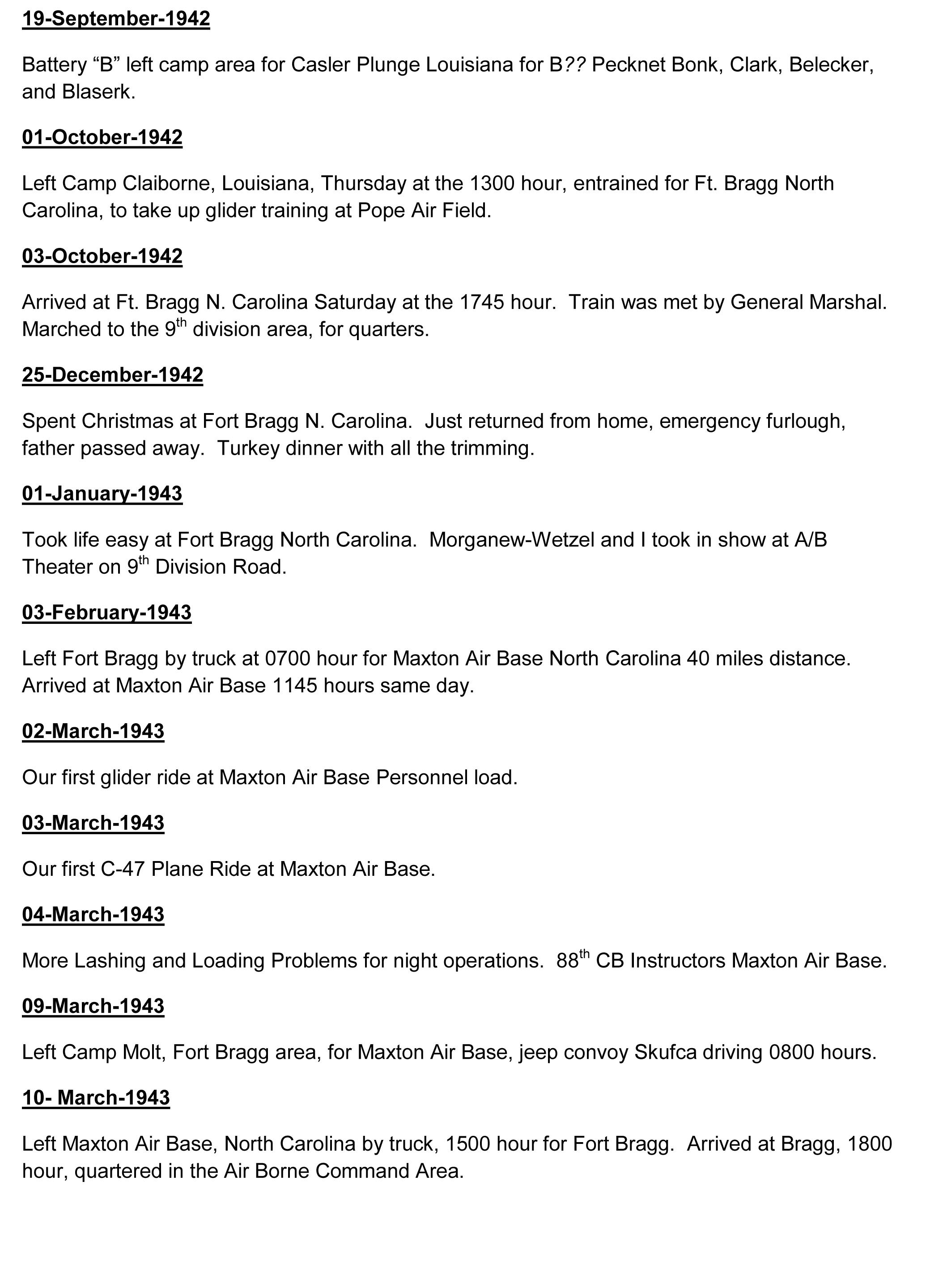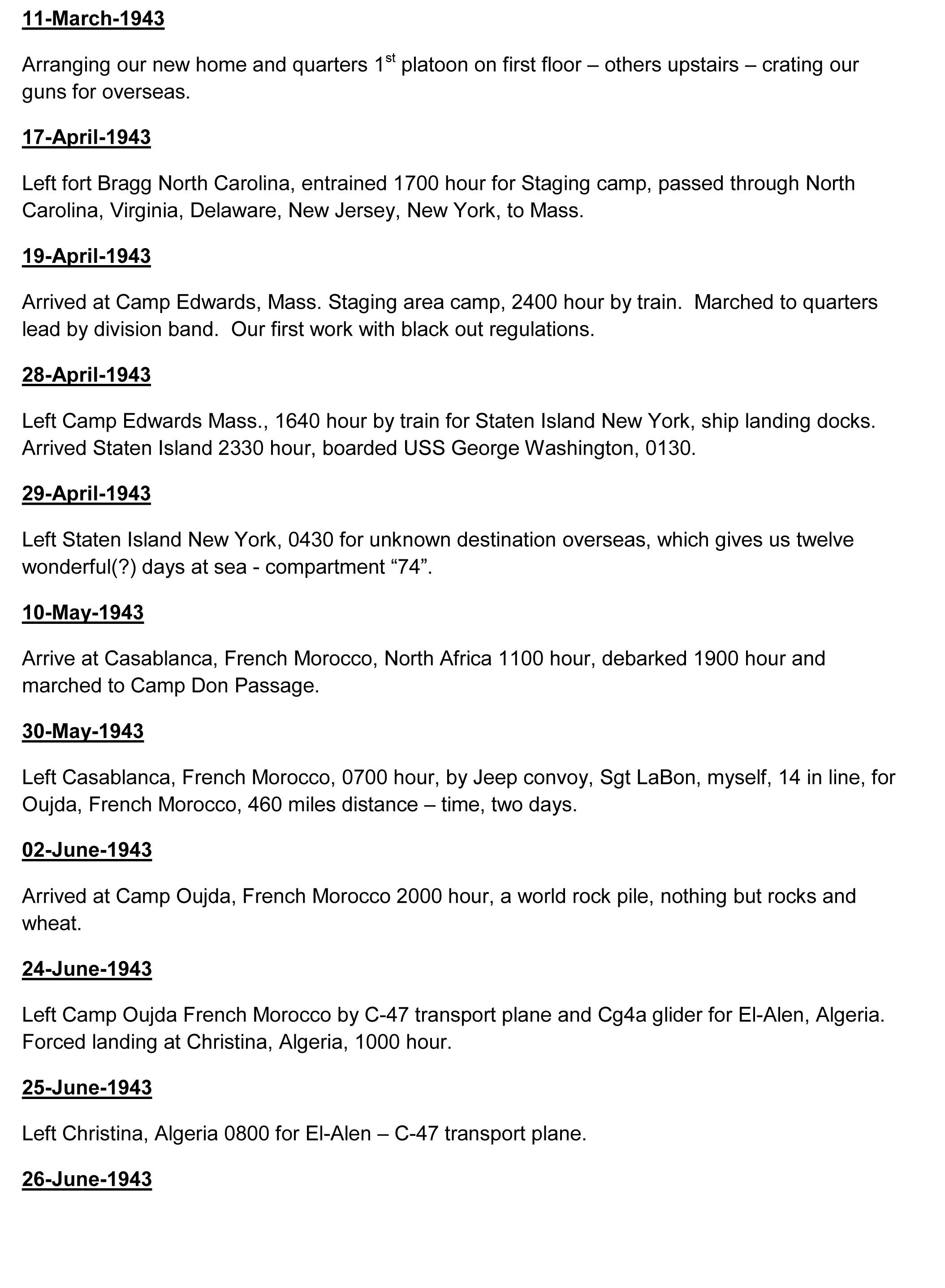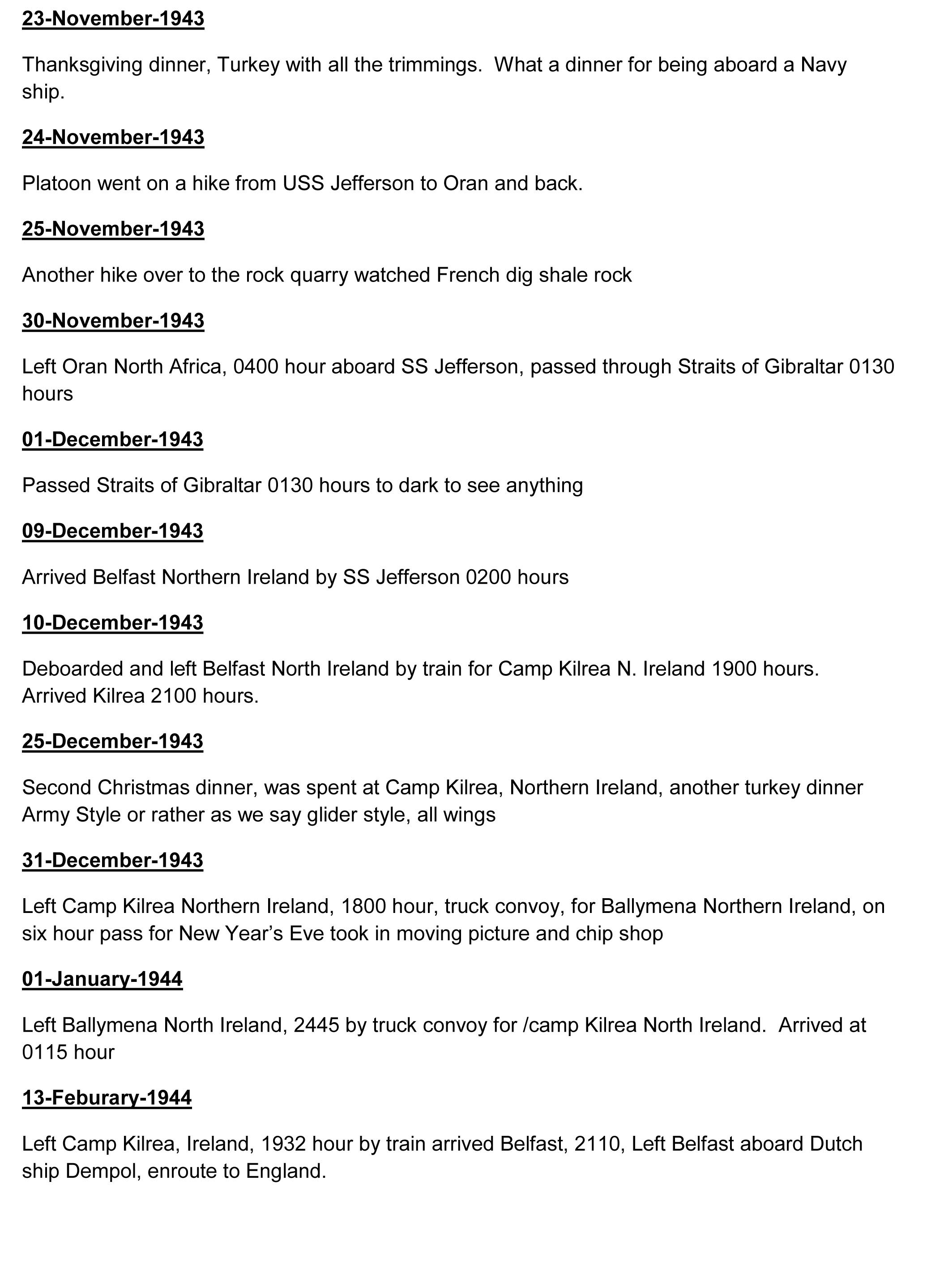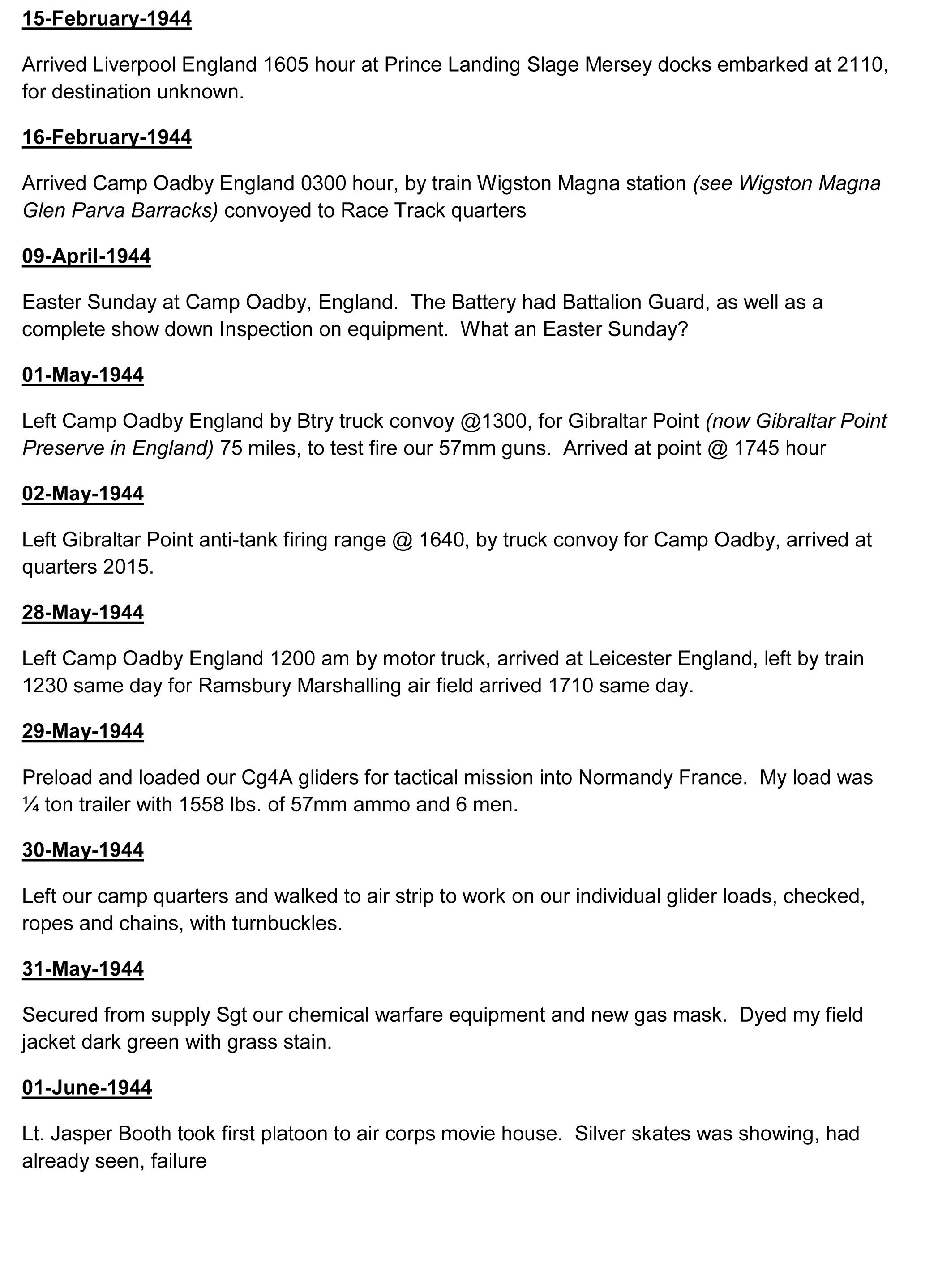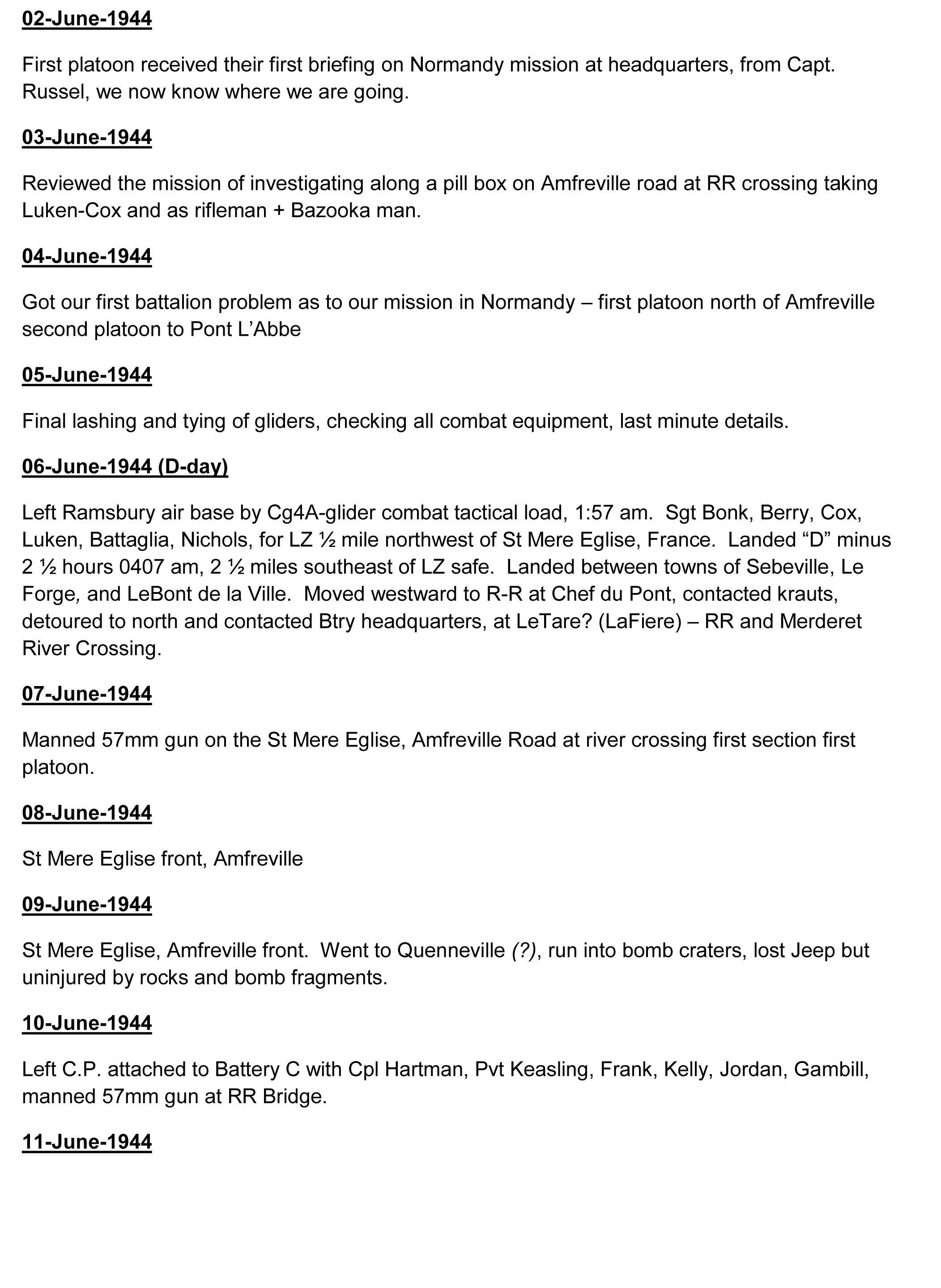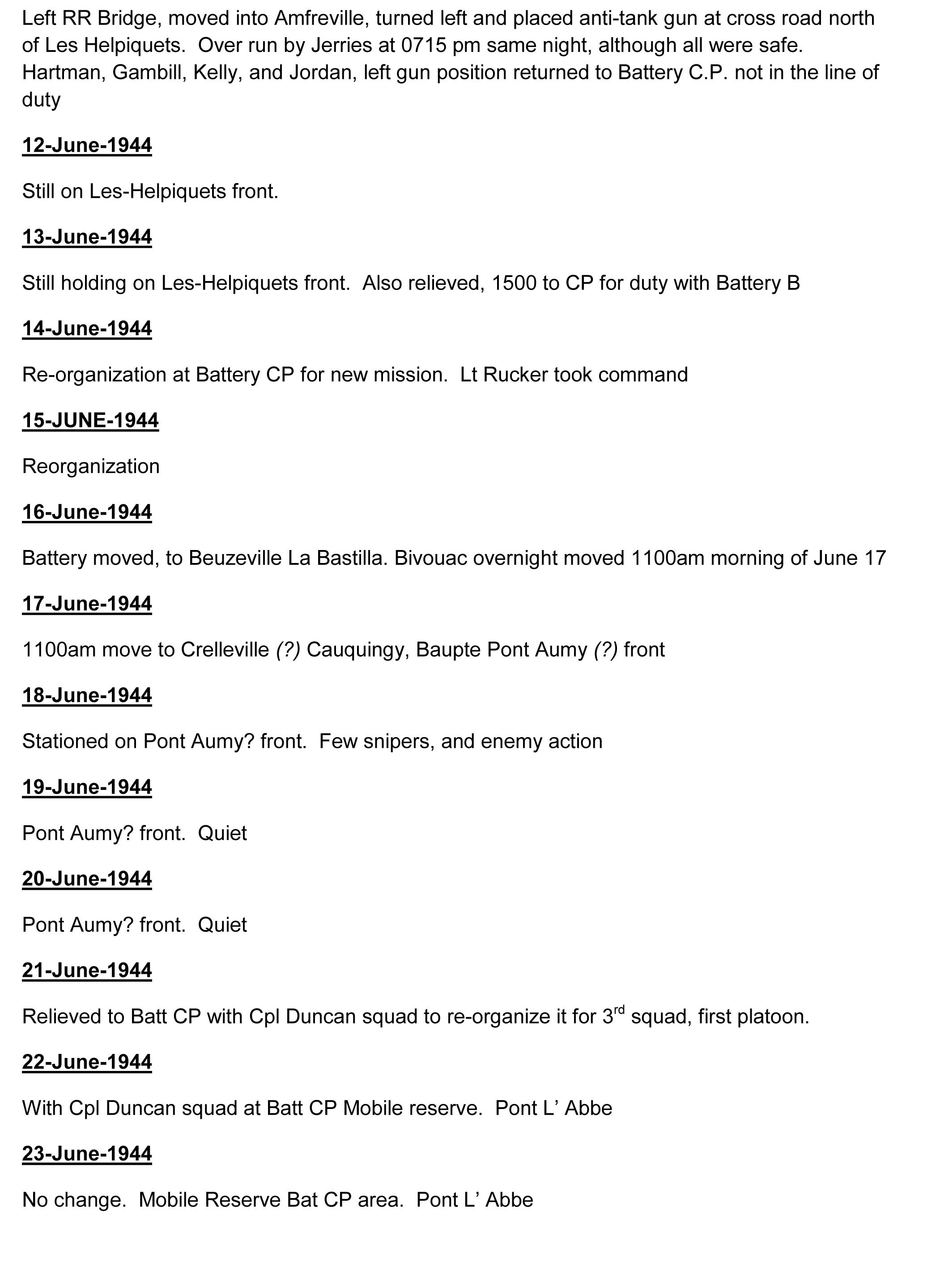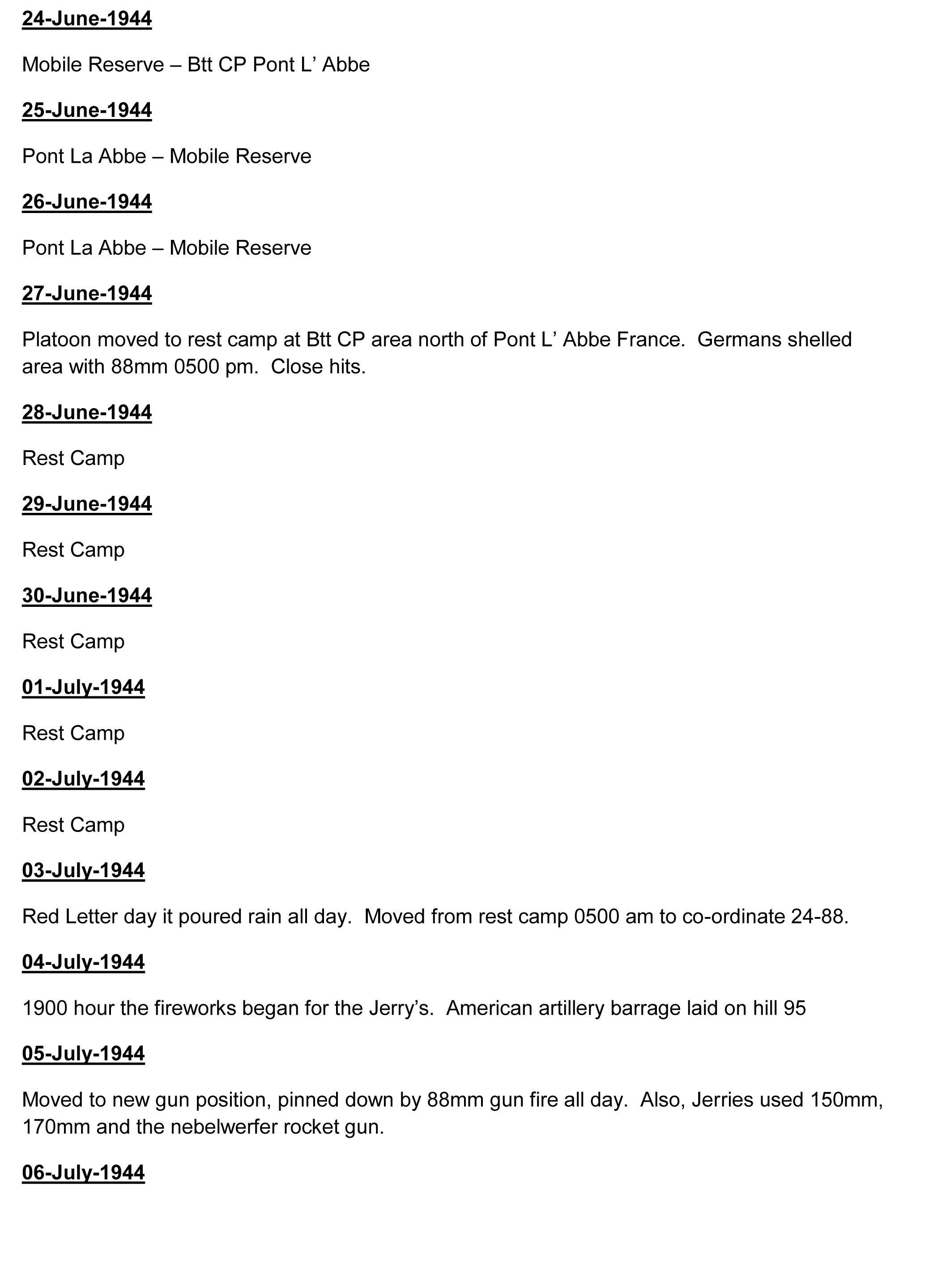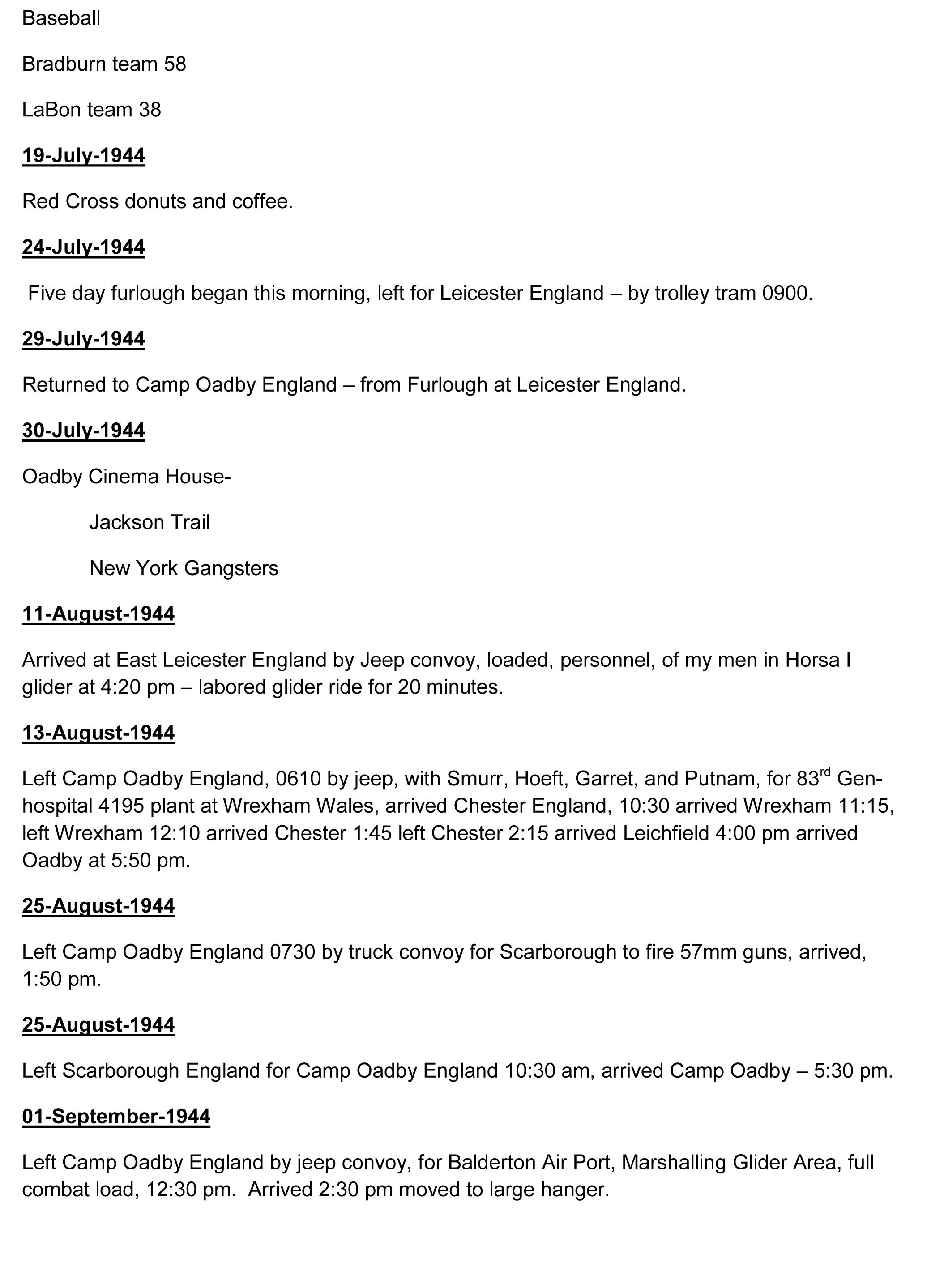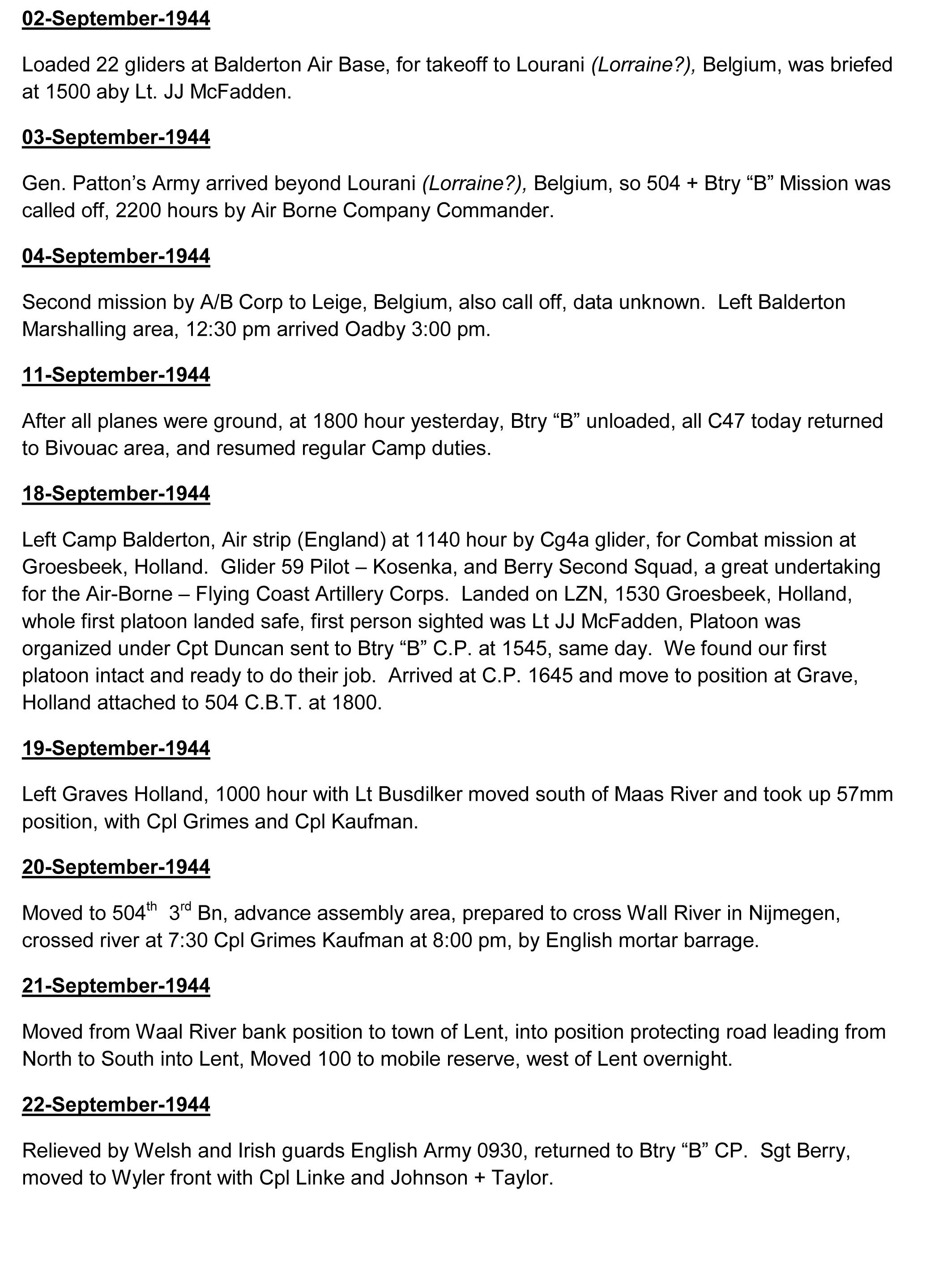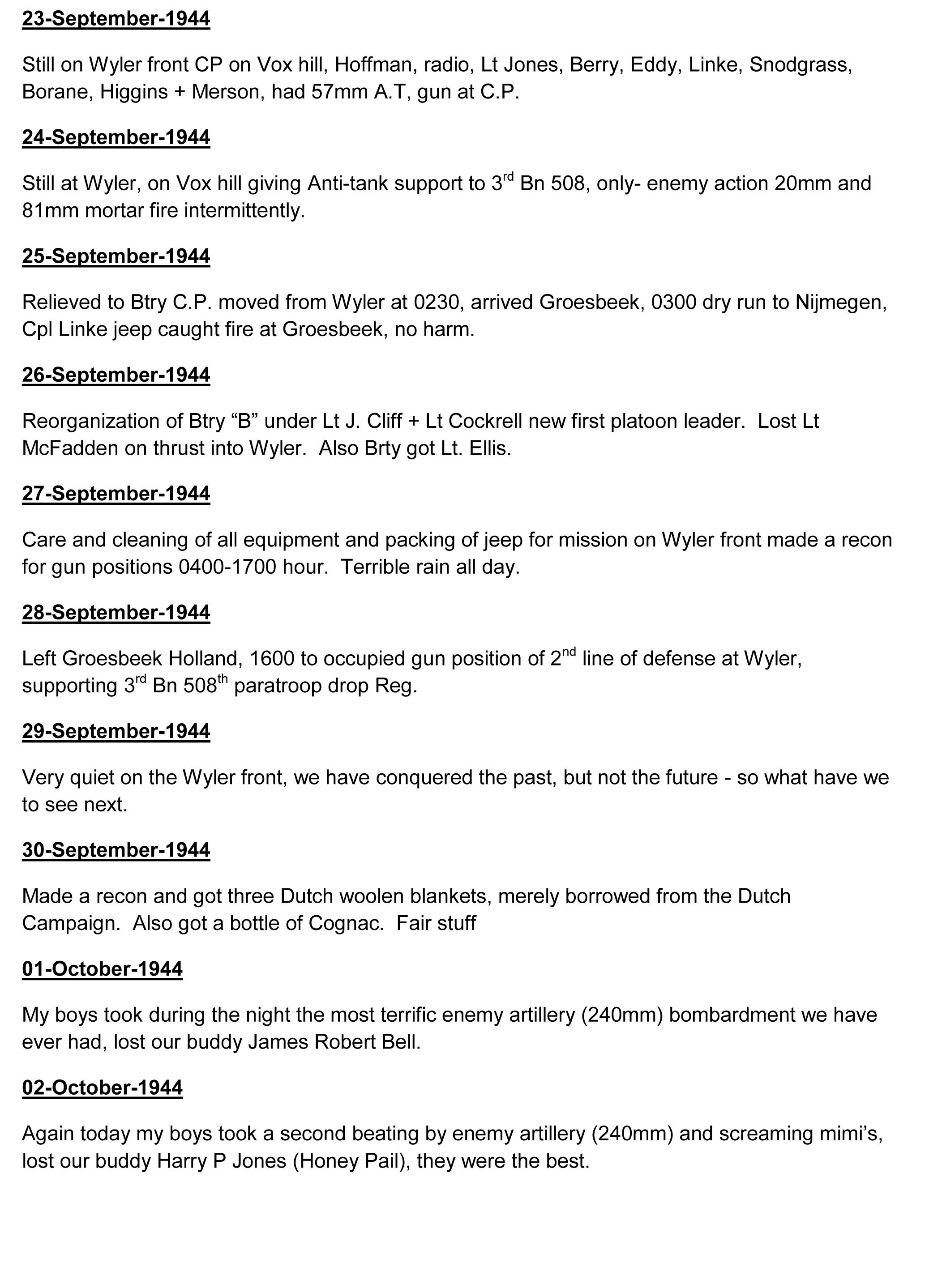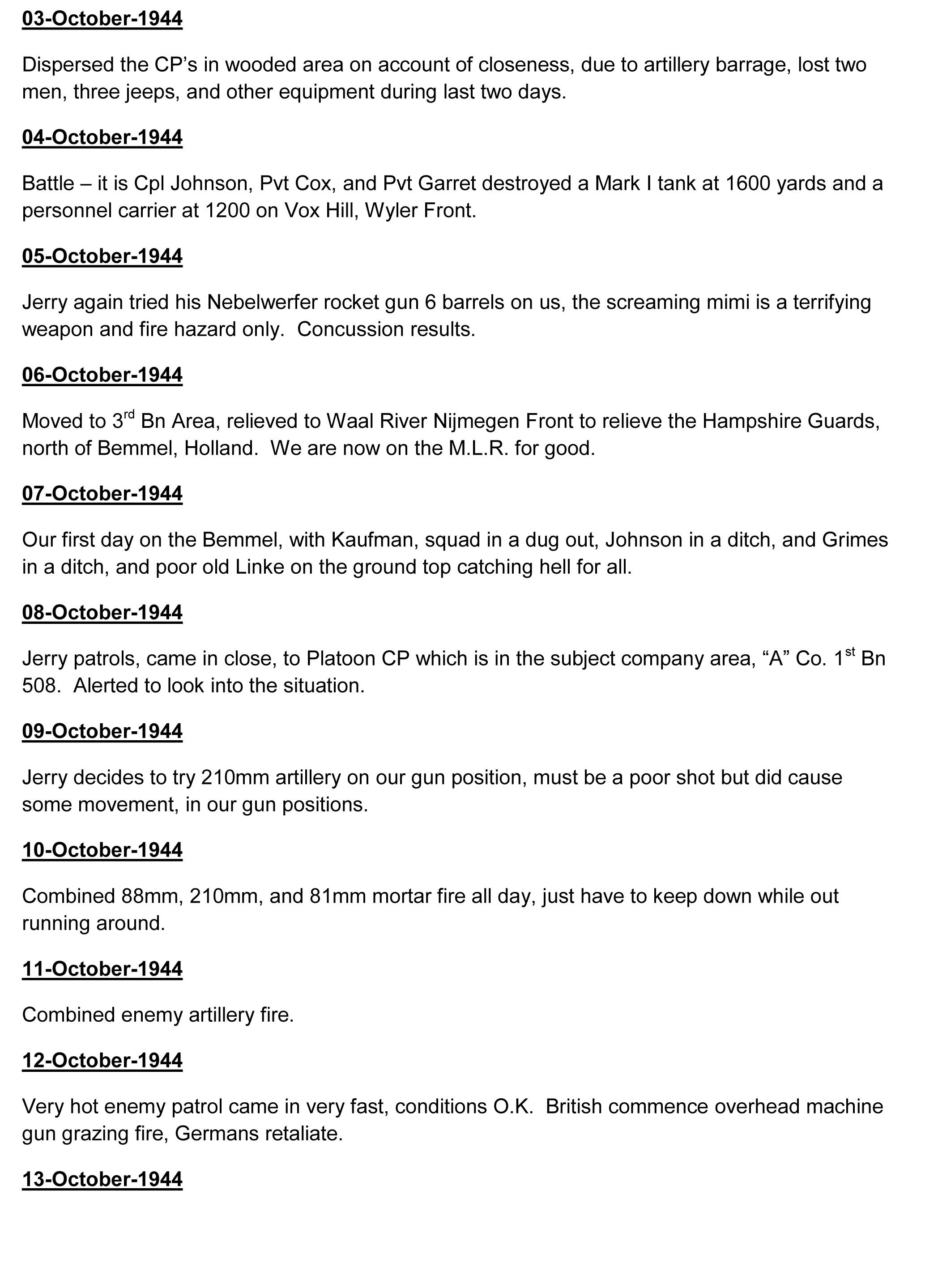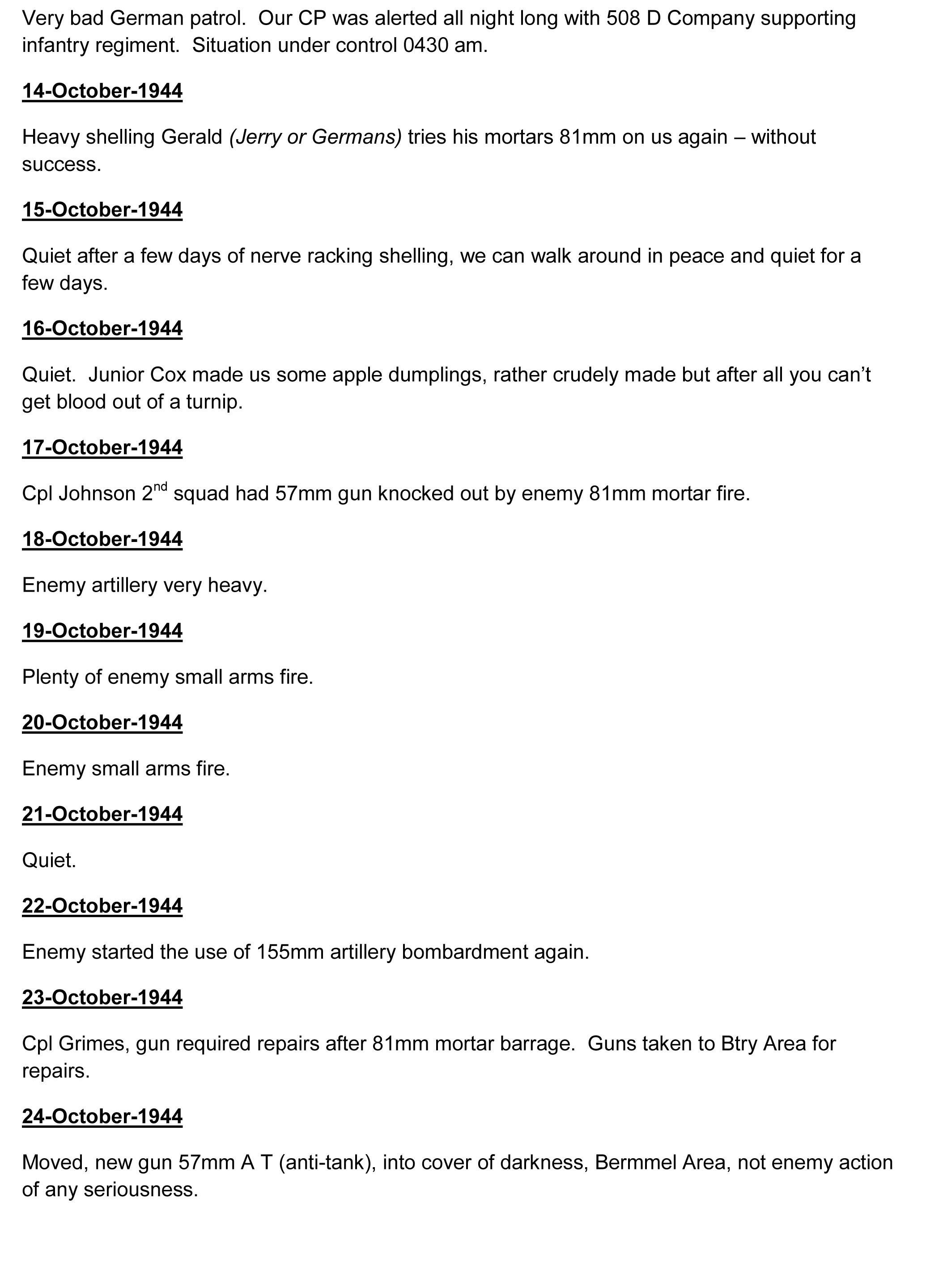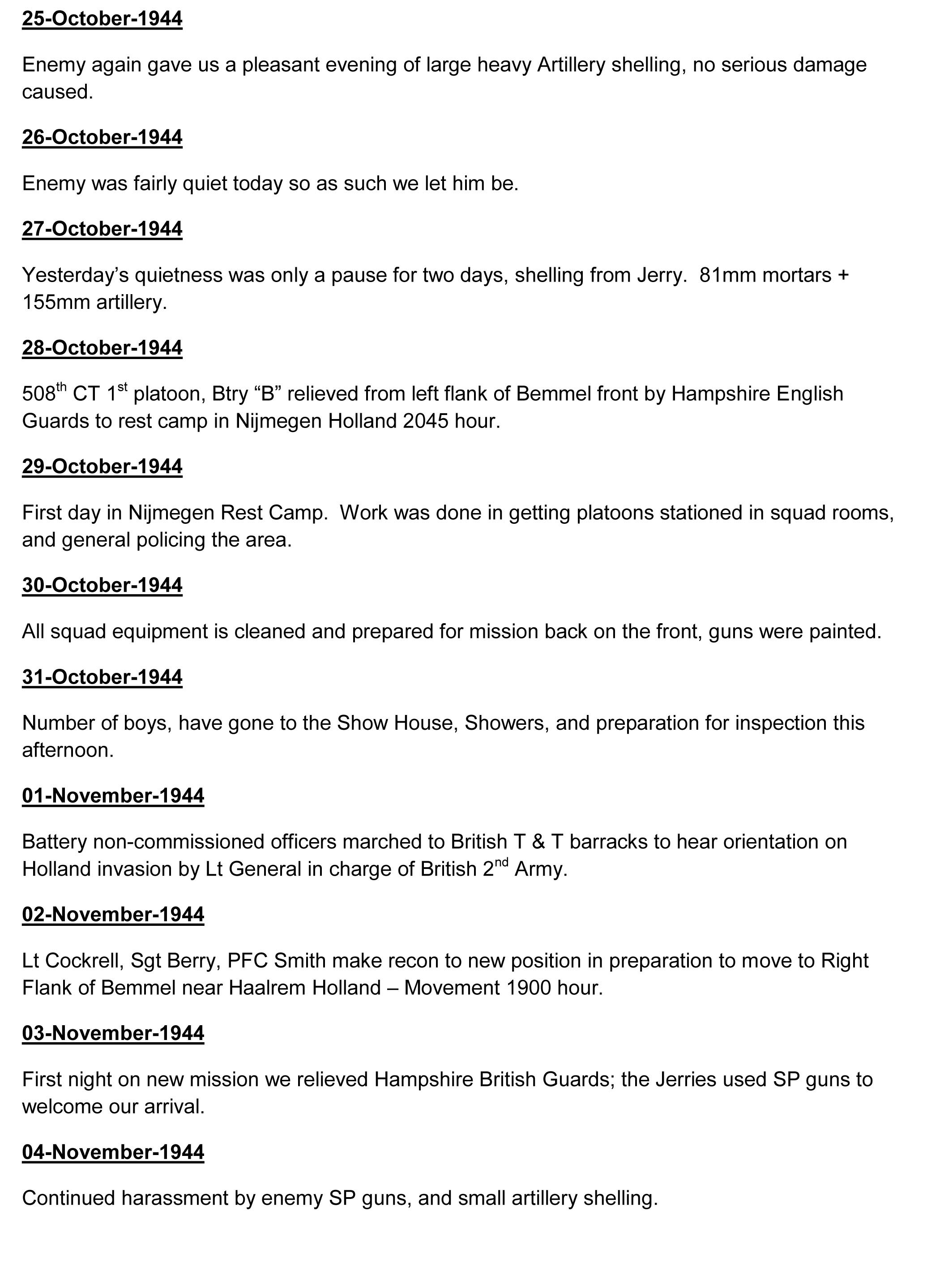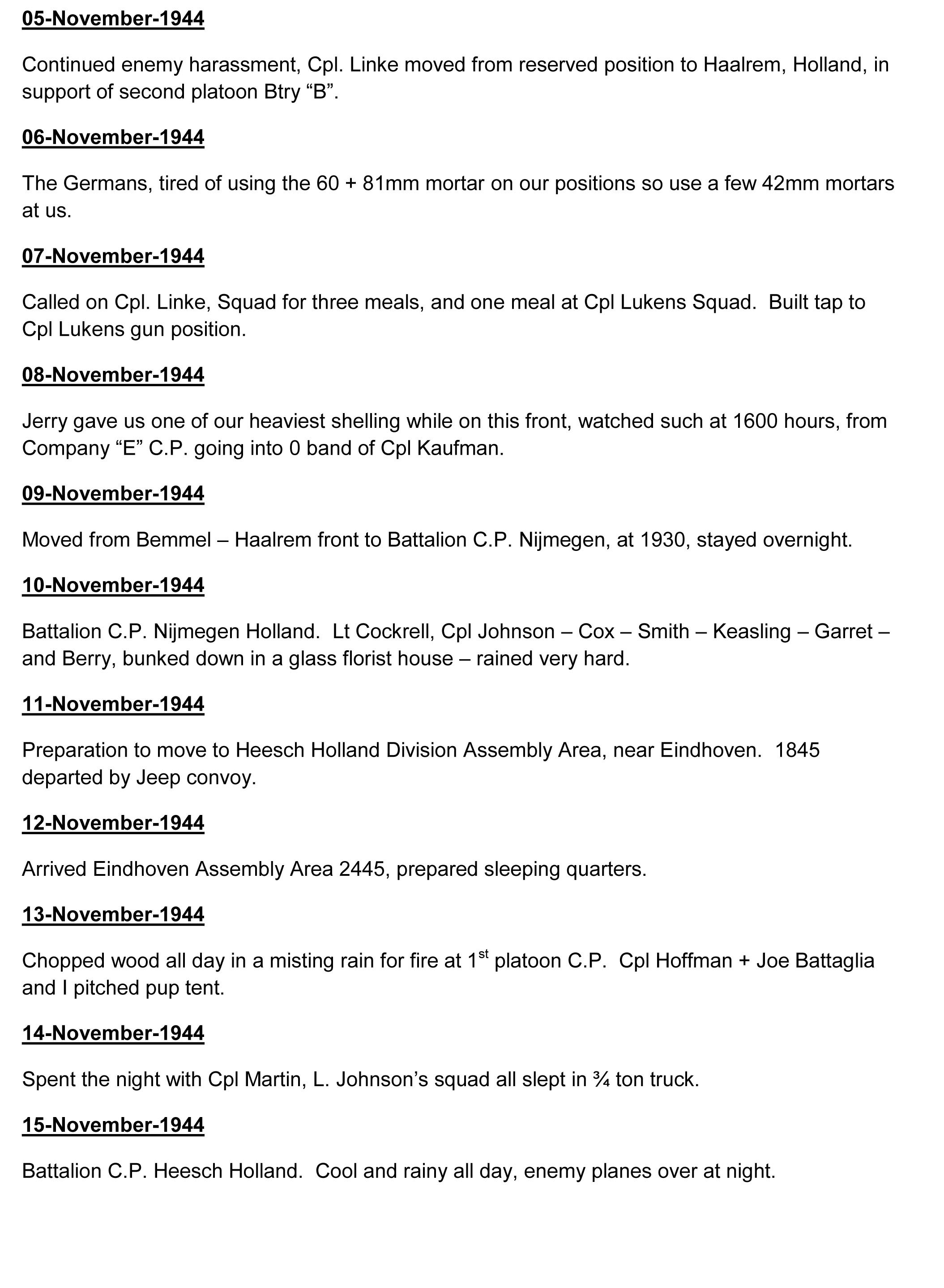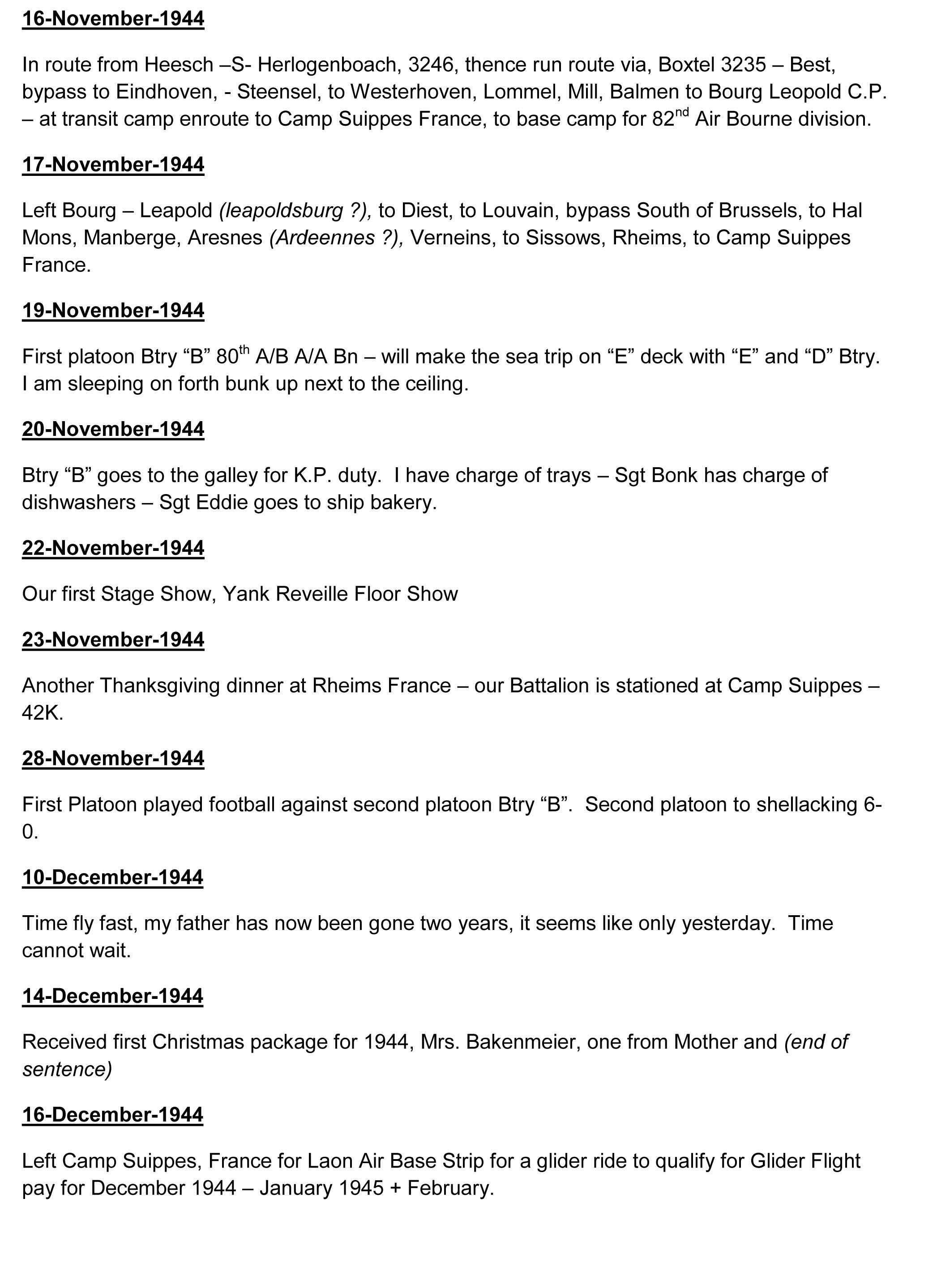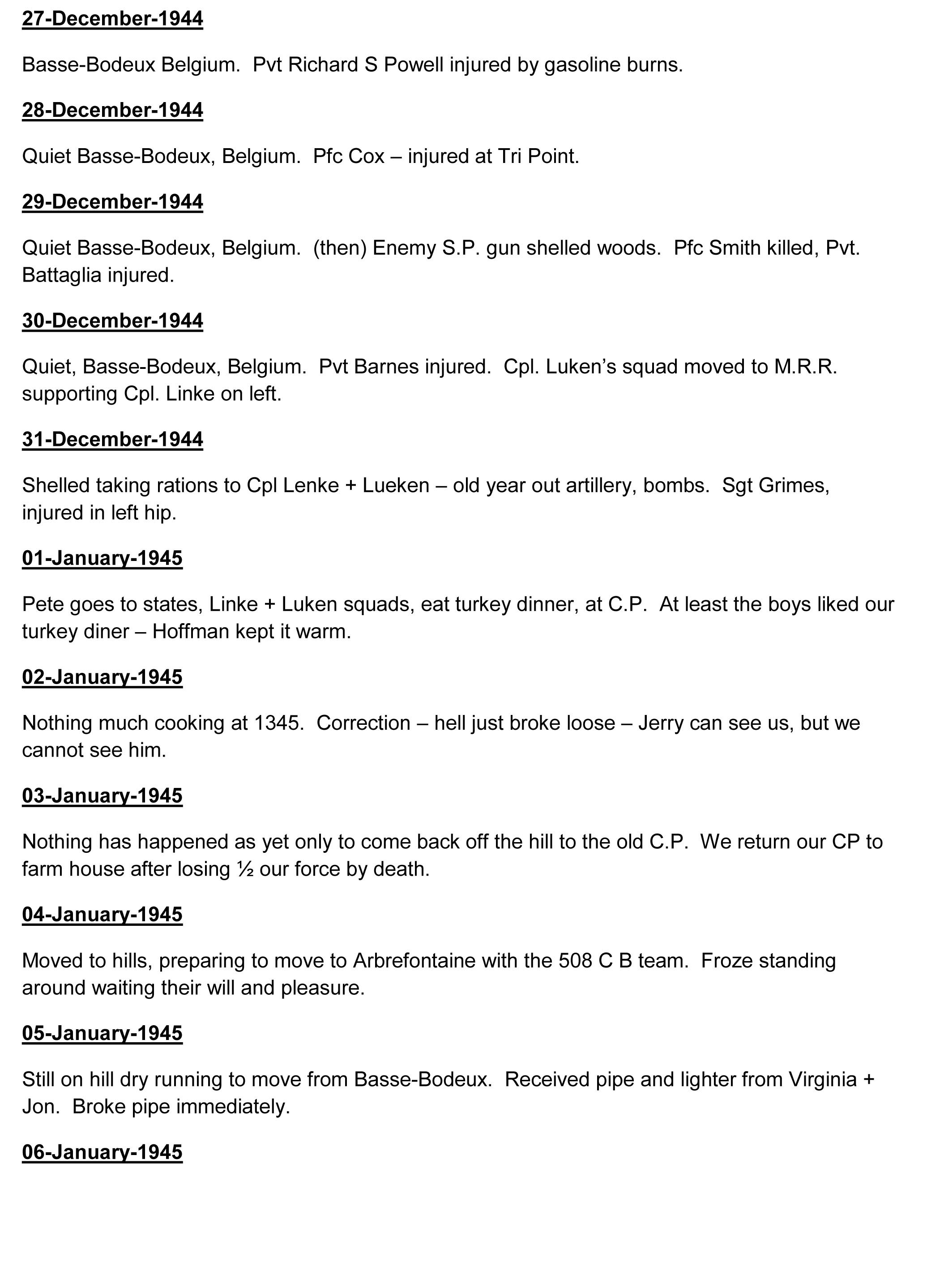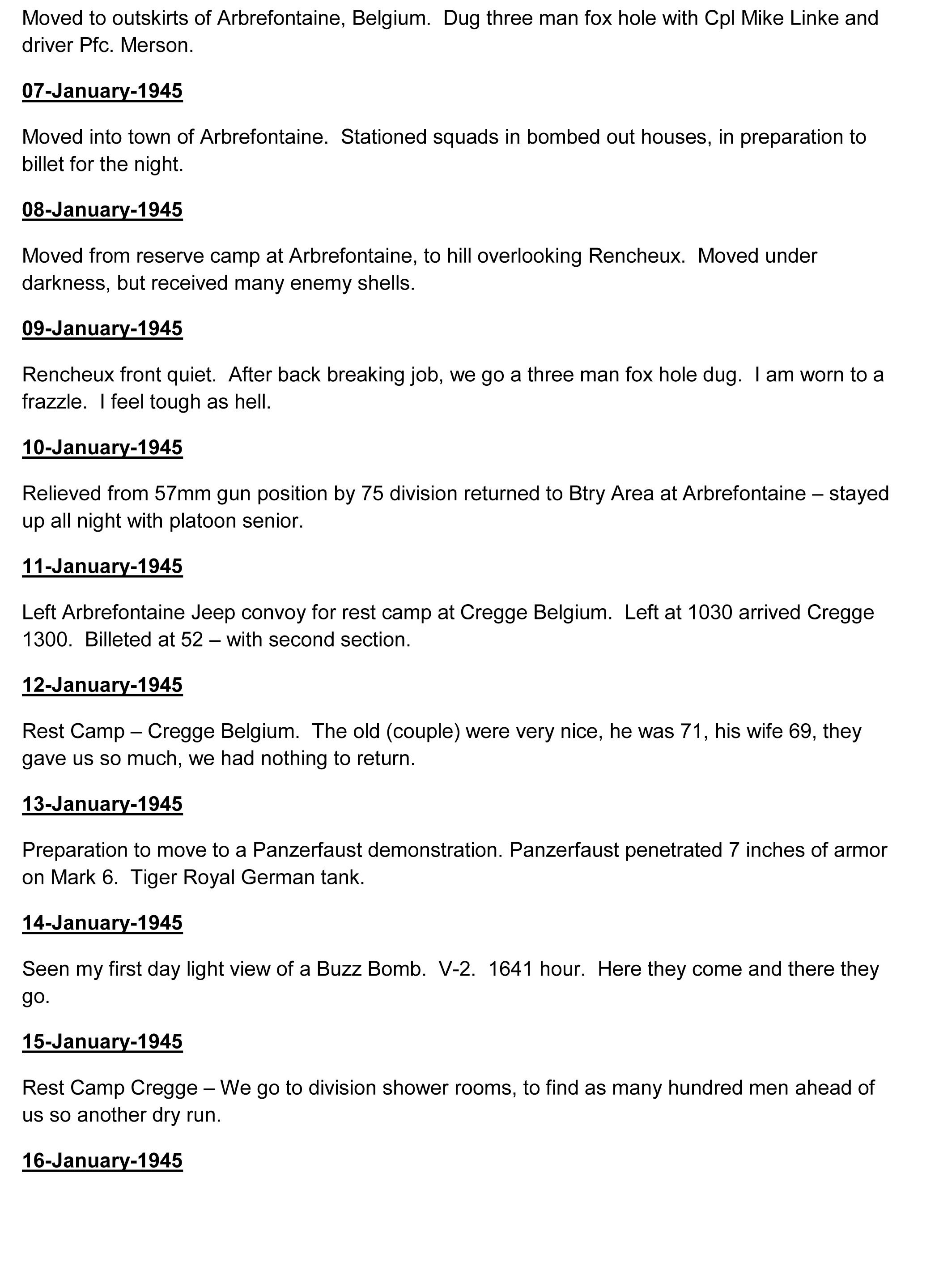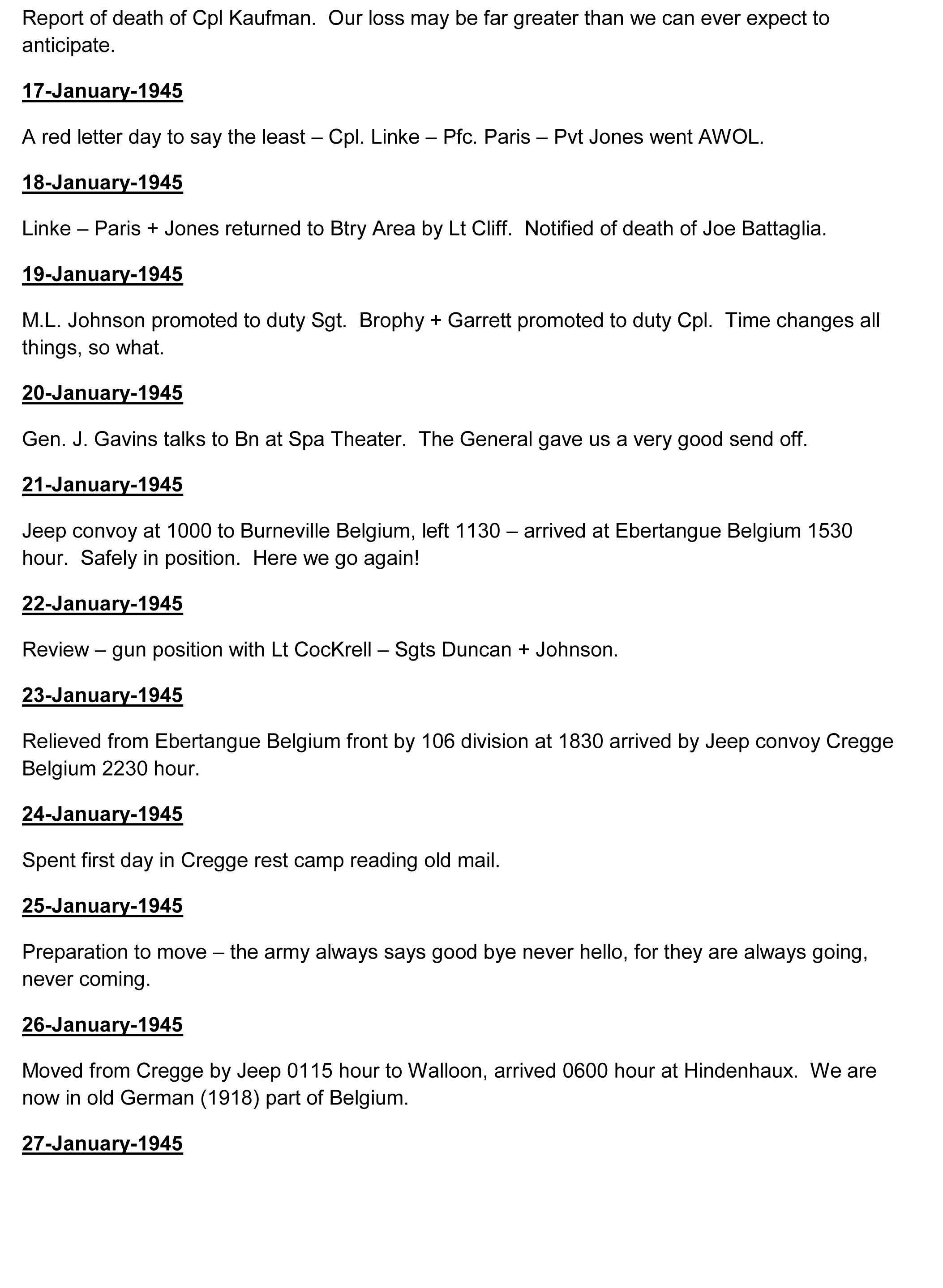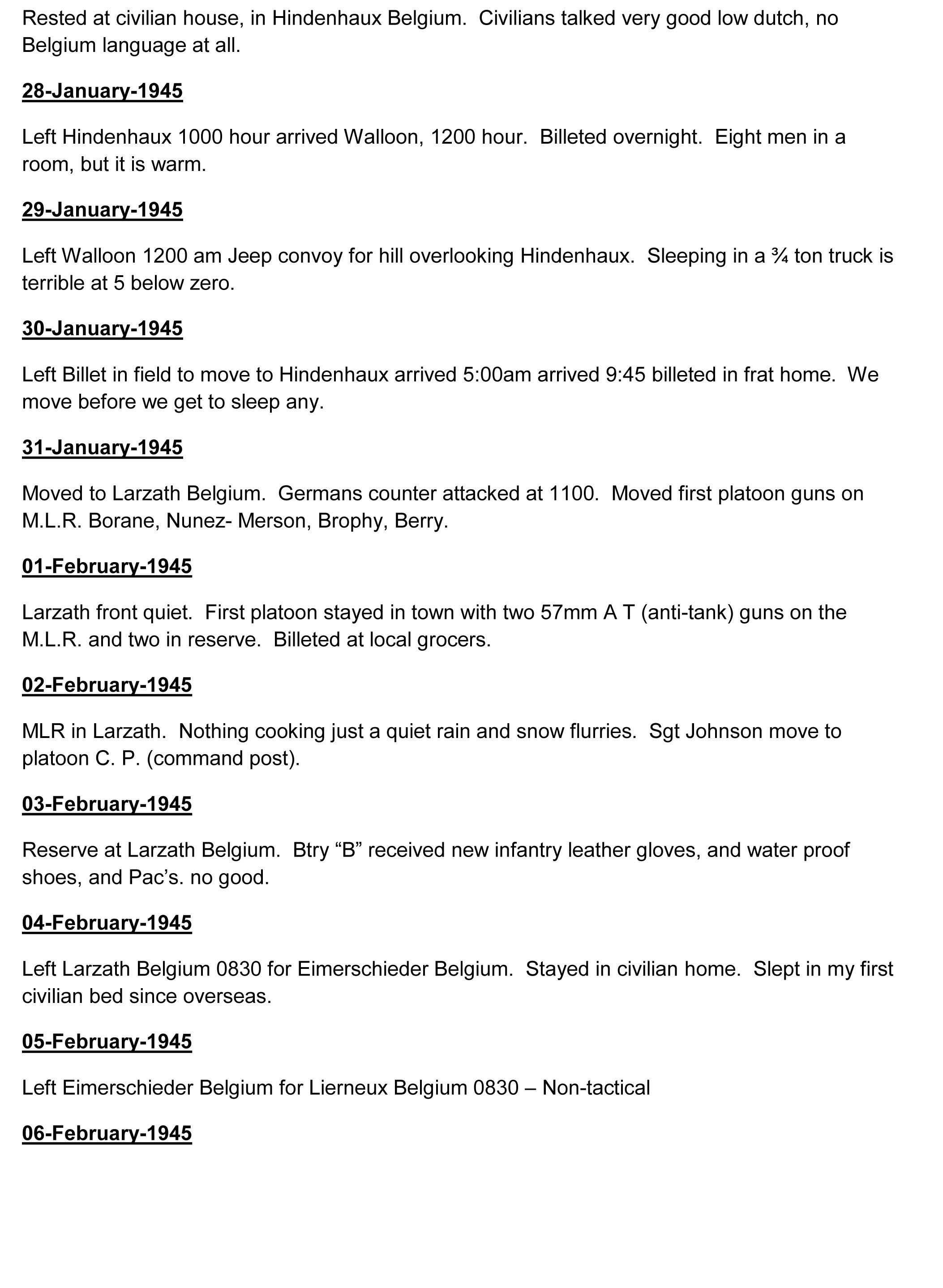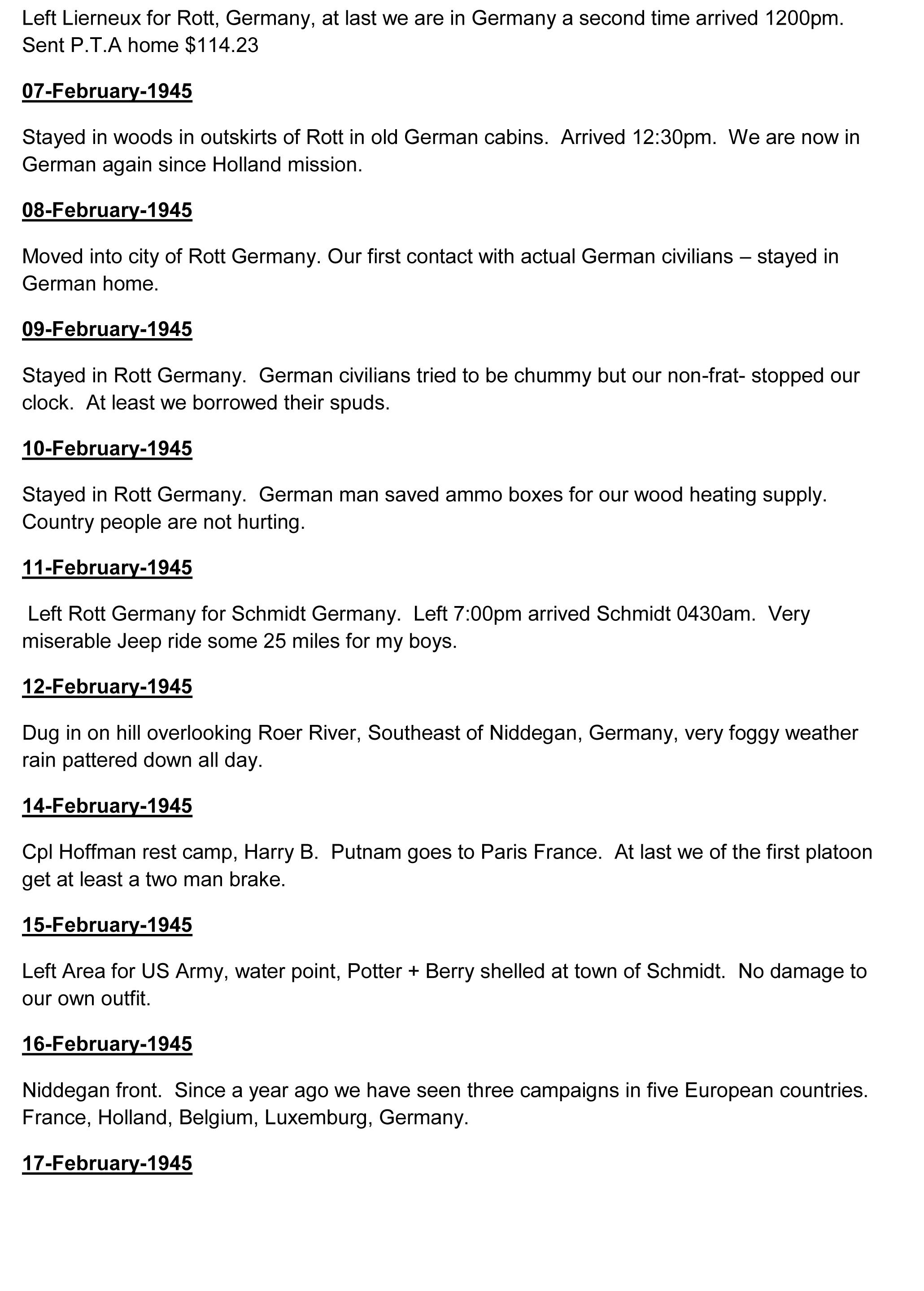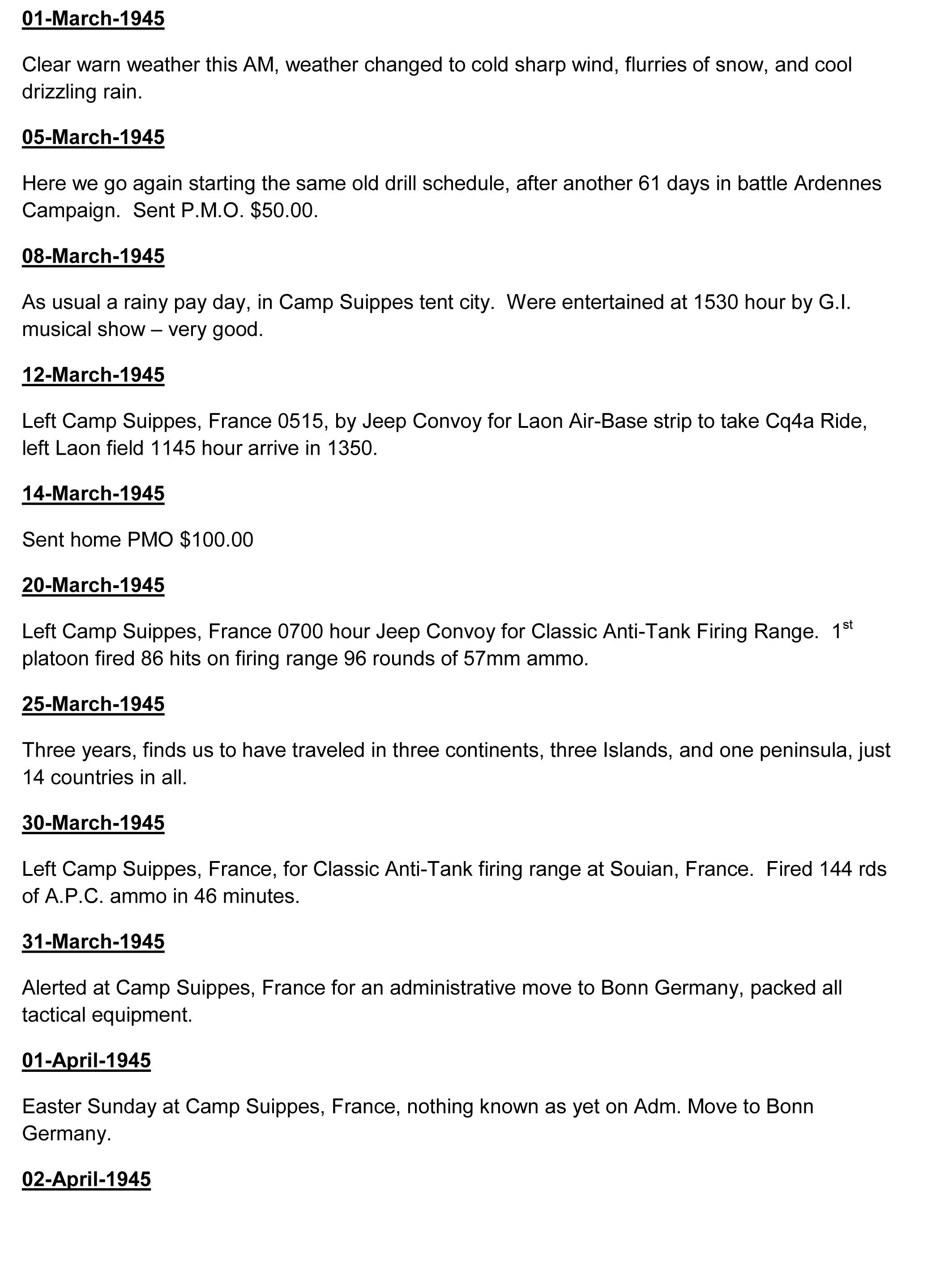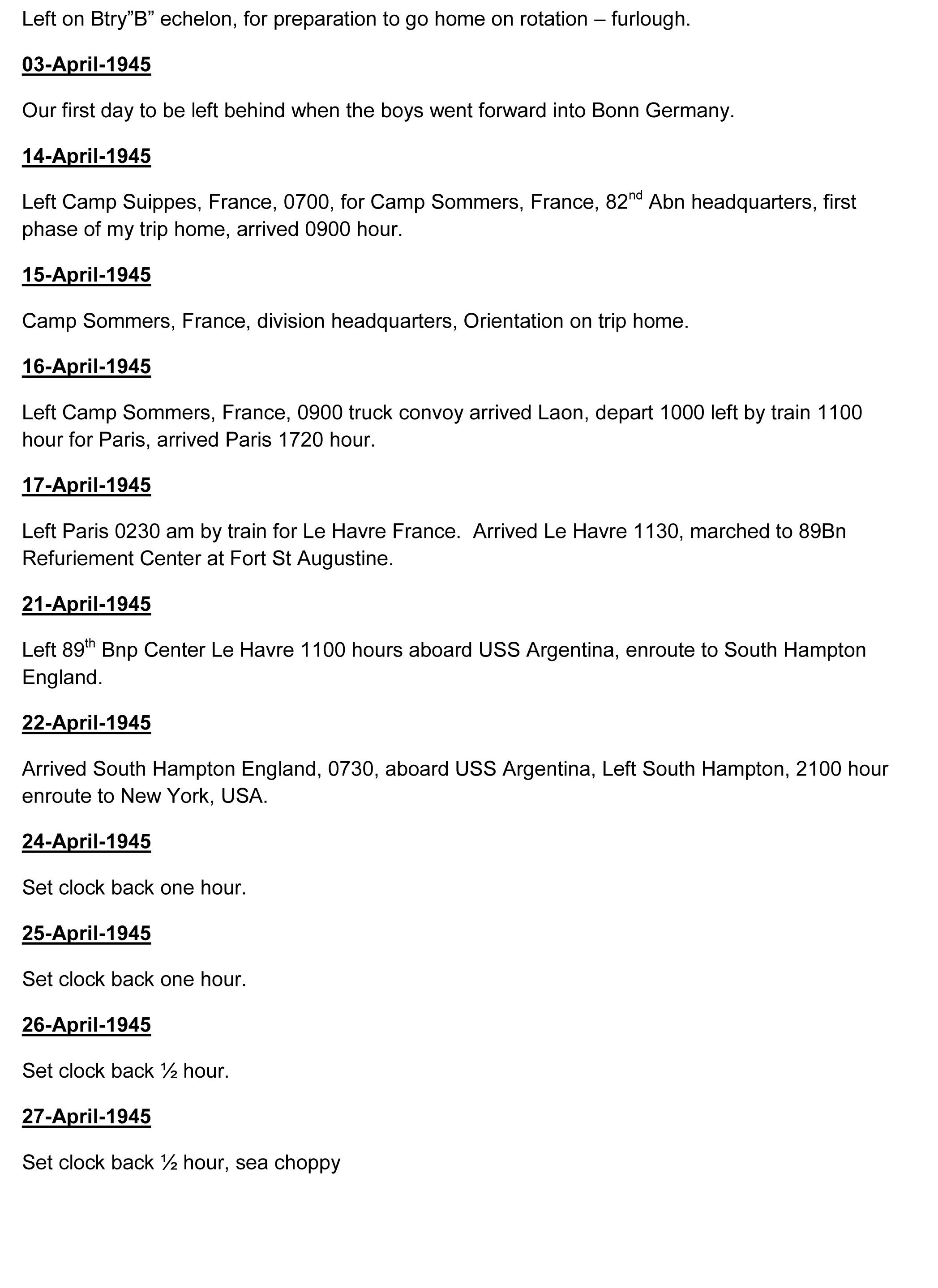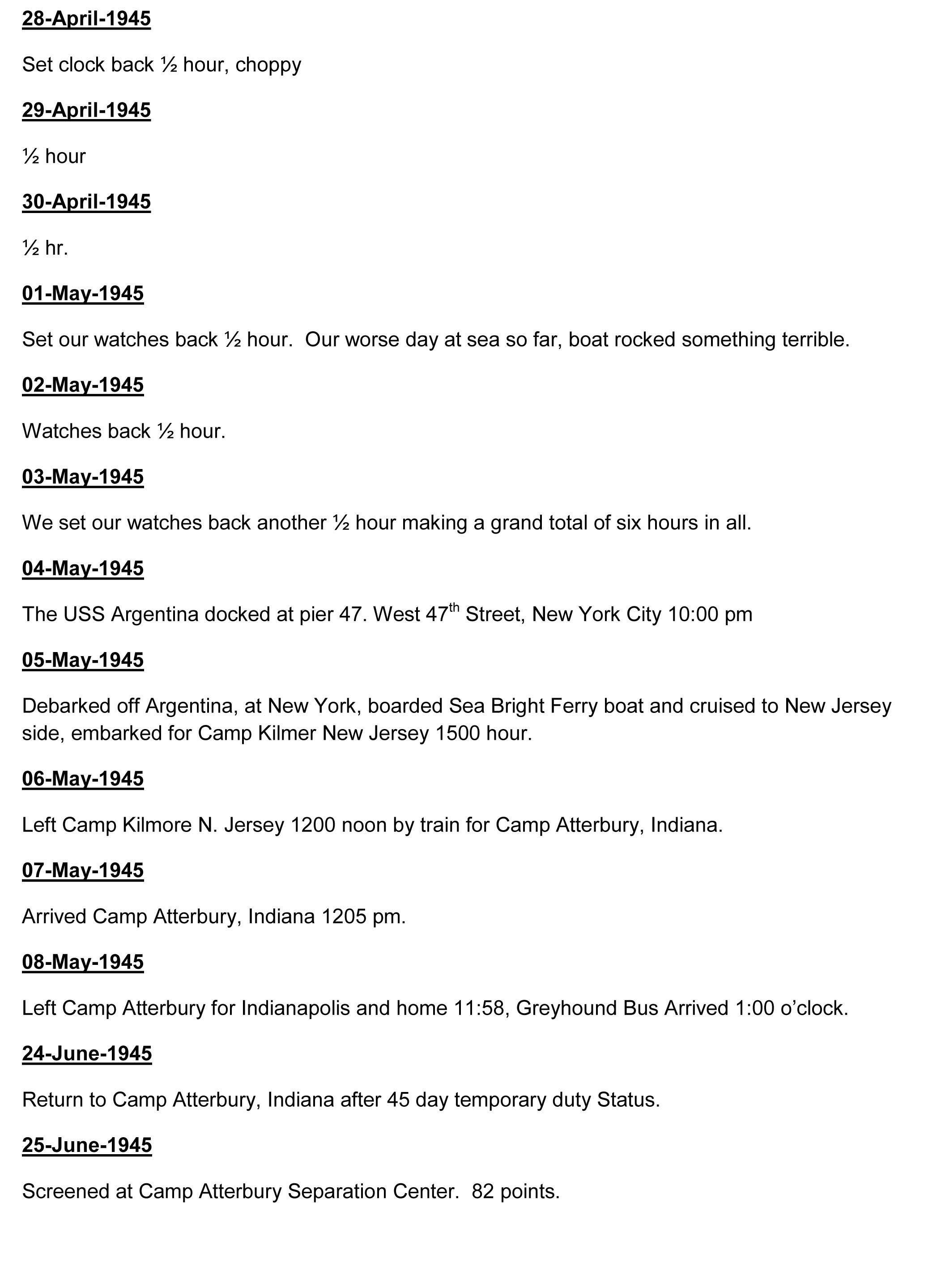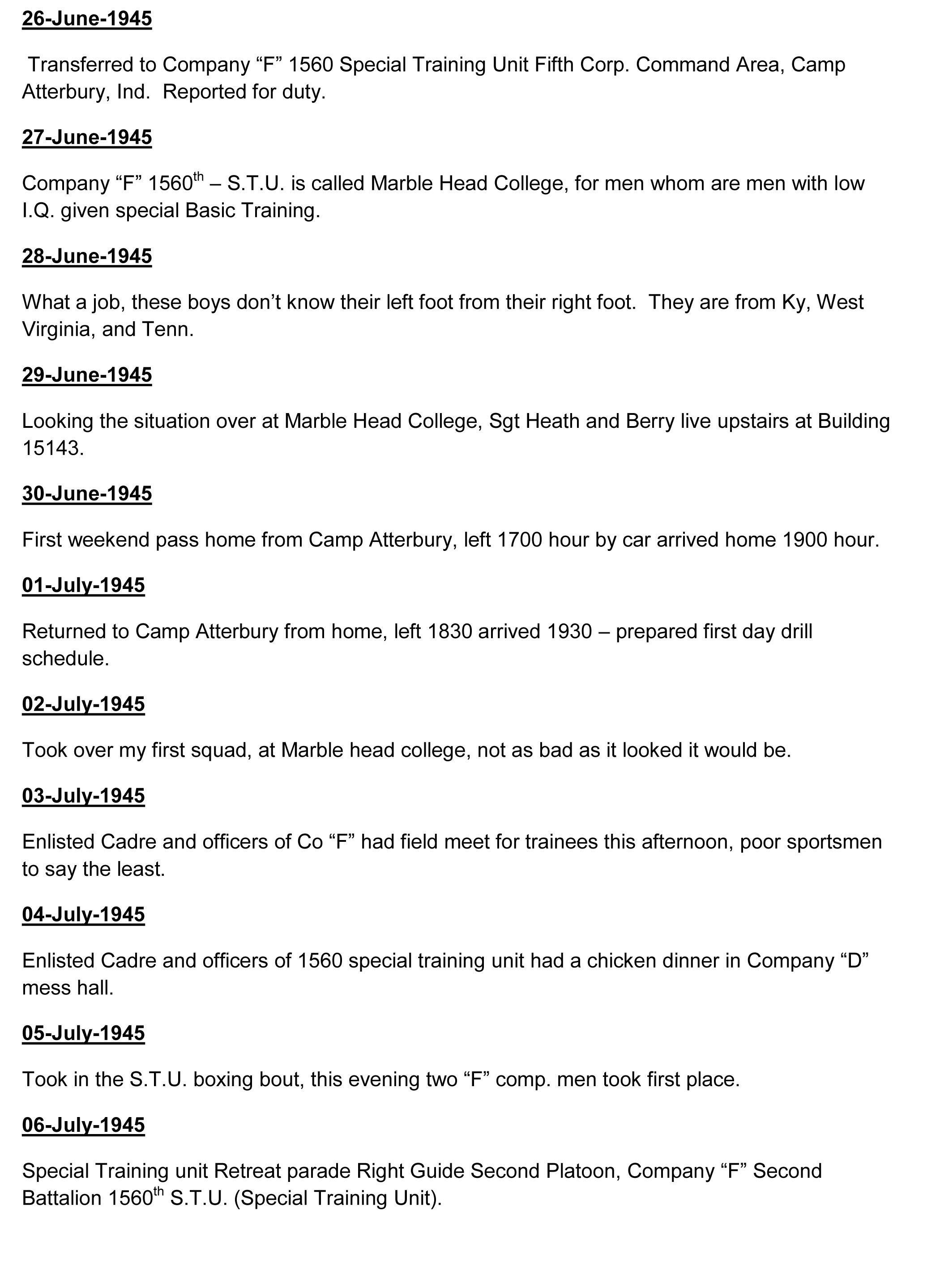 Below is the pilot's debriefing report for the glider flight that carried Sergeant Berry
into combat on the peninsula of Normandy, France.
D Day June 6,1944.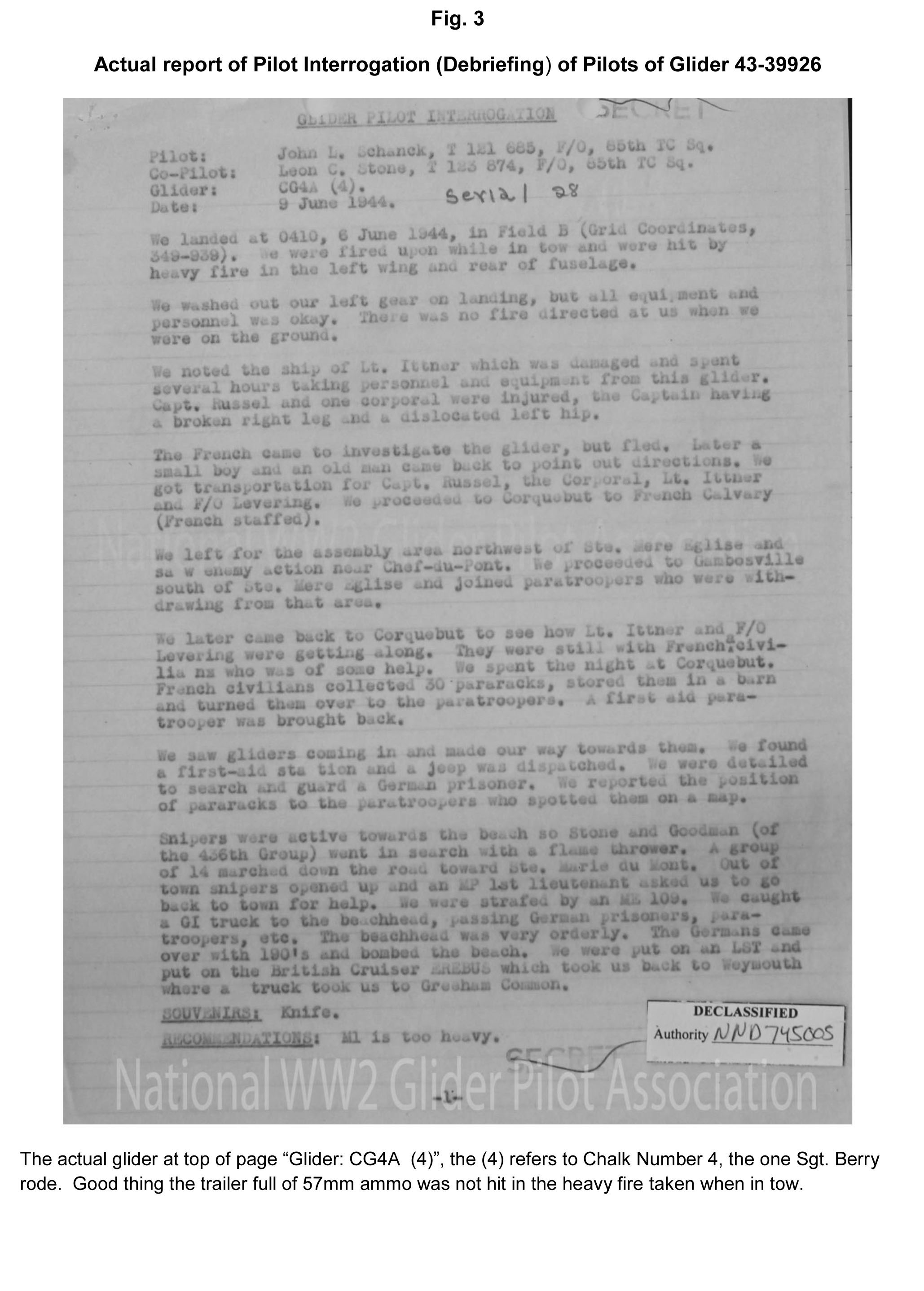 | | | |
Copyright © 2012 505rct.org, All rights reserved.
Webmaster