This is Eldon E. Berry, Pfc. He was in Berlin, I believe about June or July of 1945 when this was taken. He had a bronze arrowhead for Market Garden and three campaign stars for Ardennes, Rhineland and Central Europe campaigns. He was wounded near St. Vith, Belgium on Dec. 29th or 30th and was sent to recooperate in England.





---
This is Eldon E. Berry as a grad from the jump school @ Ft. Benning, May, 1944.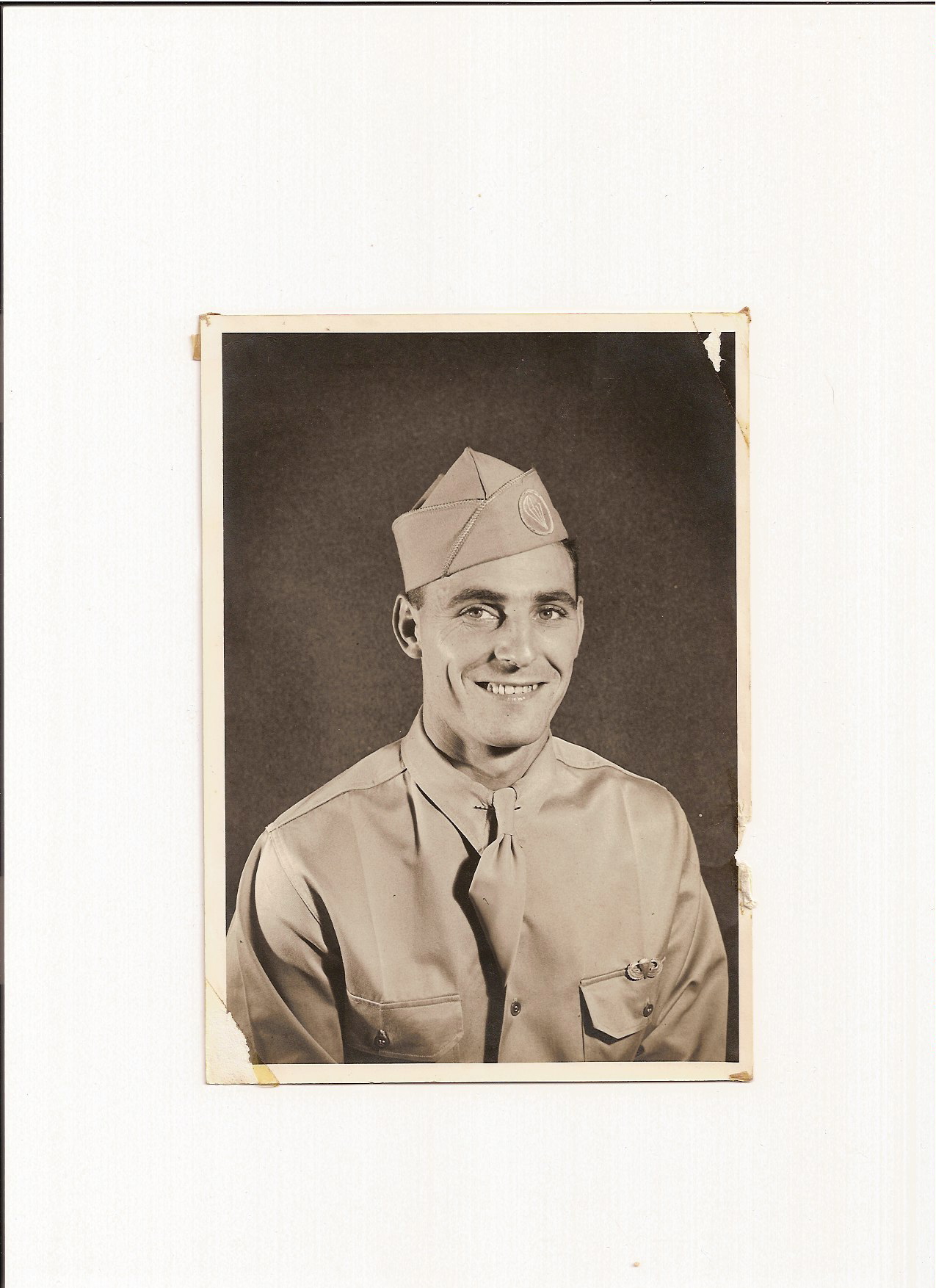 ---
Eldon and drinking buddies. This is Danielson, E. Berry, Collins and Childers. I assume they are all H Co. 505PIR, but not sure. Do not know the date.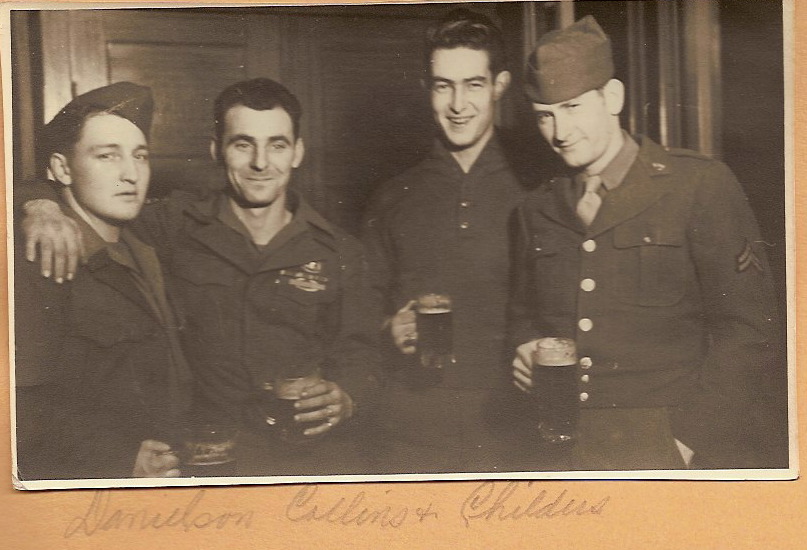 ---
Jack Cullens, Albert Clark and Eldon Berry. I believe they have just graduated from Jump School at Ft. Benning in May of 1944.

---