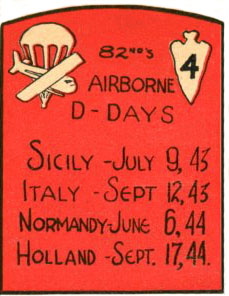 Joseph G. Anderson hailed from the town of Hardin, Calhoun County, Illinois. He was known as "Andy" to all in his platoon. Joseph served in A company's 1st platoon, making all four combat jumps during the war. On his third jump, D-Day, June 6th 1944, his company parachuted into a drop zone just west of the town of Saint Mere Eglise, France on the Normandy peninsula. Company A's objective that day was to take and hold, until relieved, the La Fiere bridge that spanned the Merderet River. This would prevent the German Army from reinforcing their positions on Utah beach. They were successful and accomplished their objective on D-Day taking the east side of the bridge. On D-Day plus 1 the German's launched a counter attack with tanks, artillery and infantry. The paratroopers were shelled most of the day, but prevailed in the end. He received his Combat Infantrymen Badge in Sicily. Sergeant Anderson was awarded the Purple Heart medal with oak leaf cluster. "Andy" was killed in action January 4th 1945 in the Ardennes counter offensive that began on January 3rd 1945. He is interred in the Henri - Chapelle Belgium cemetery, Plot-B, Row-18, Grave-29.




All photos and memorabilia shown courtesy of the James J. Ricci family collection.
A special thanks to Mark Ricci, James Ricci's son.



Max the 505's mascot, Joe "Andy" Anderson and Kenneth H. Dent at
Fort Bragg late 1942.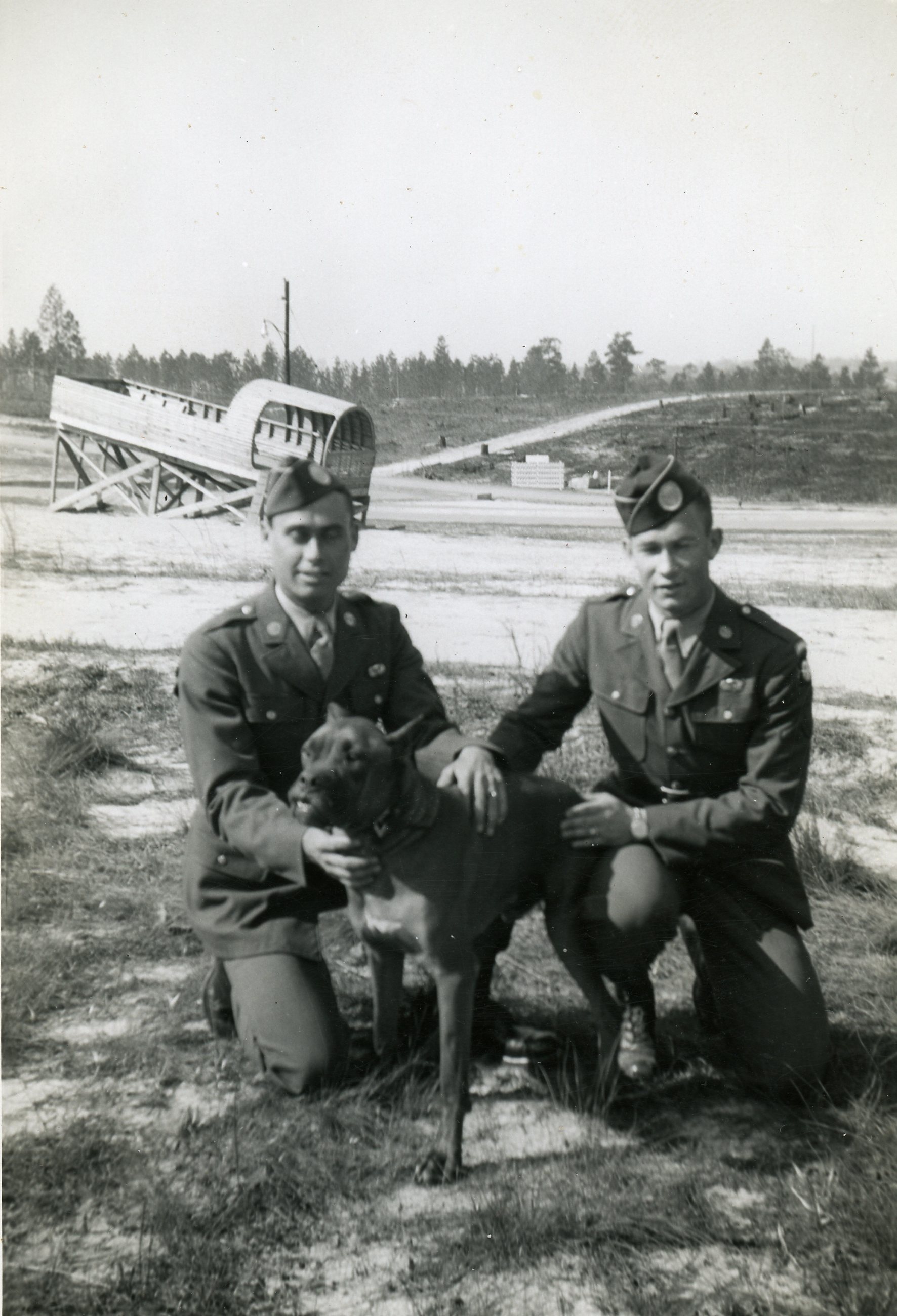 B.J.Tomardy, Aloysius Niedbala, Joe "Andy" Anderson at Fort Bragg early 1943.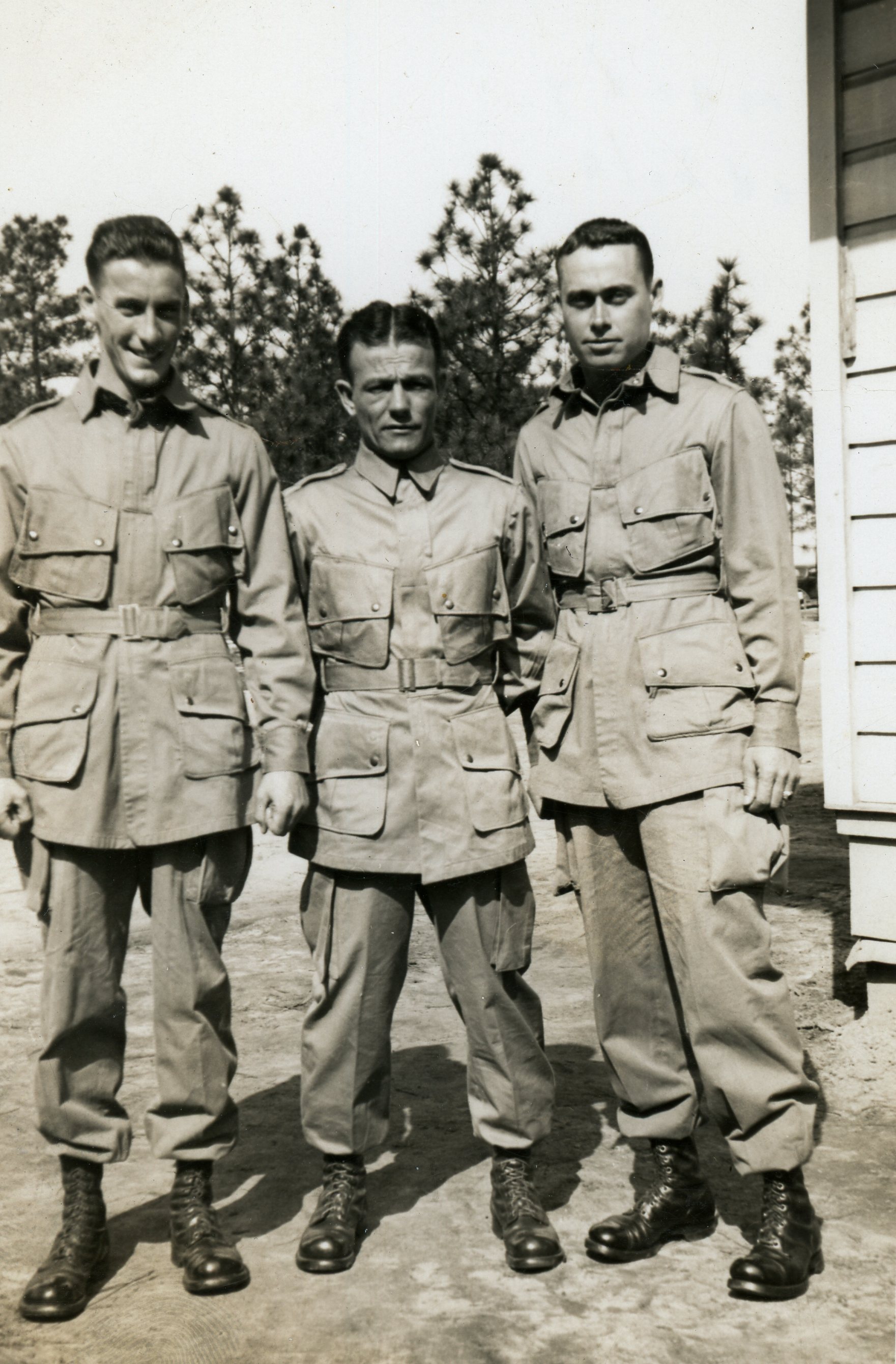 On March 29th 1943 the 505th Parachute Infantry Regiment made the first Regimental size parachute jump in
United States Army history. Members of the 1st platoon, A company, gathered for the photograph below. Joe
Anderson is in the 2nd row kneeling, 2nd from left.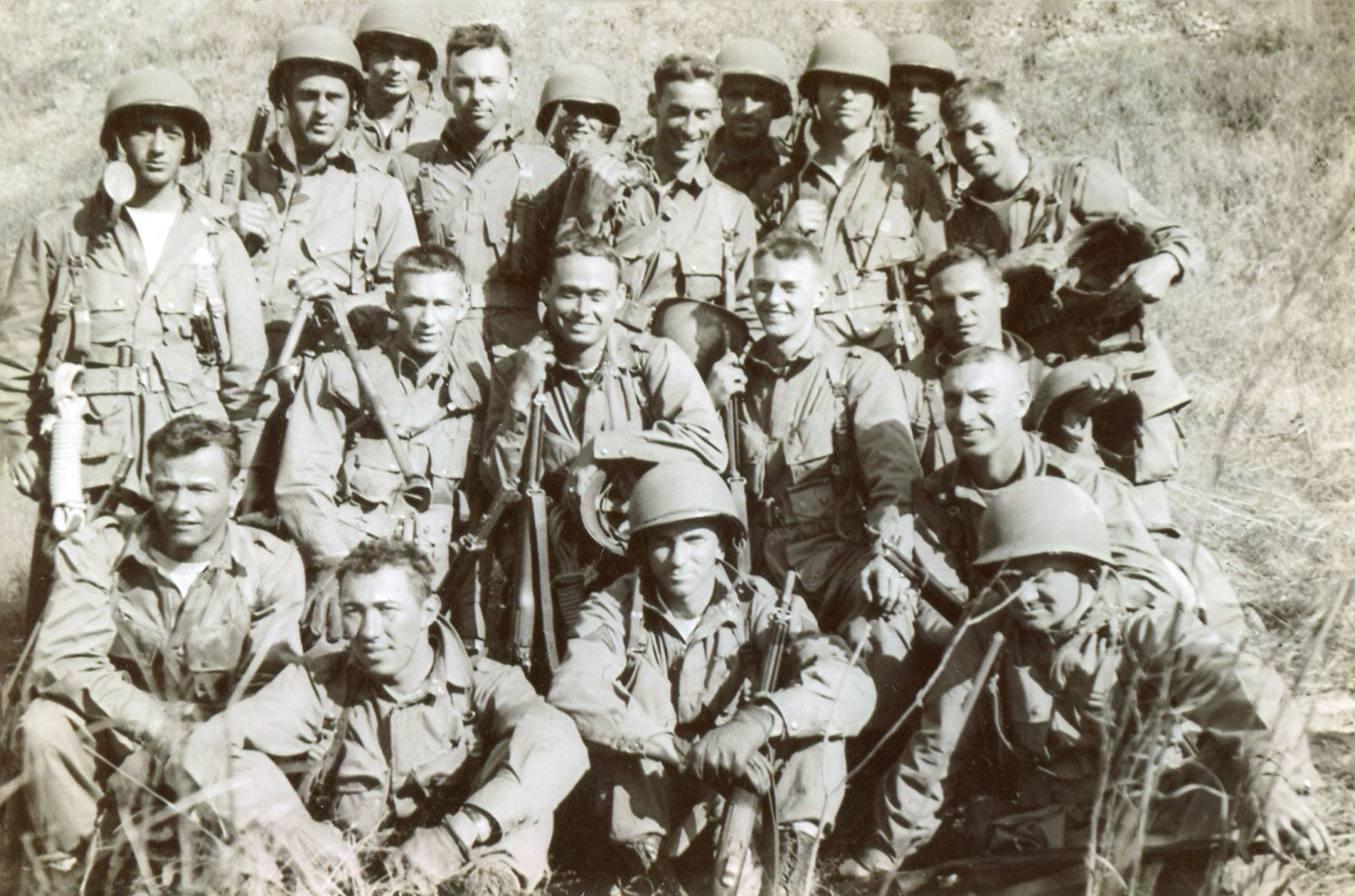 Joseph Glenn Anderson in England, 1944.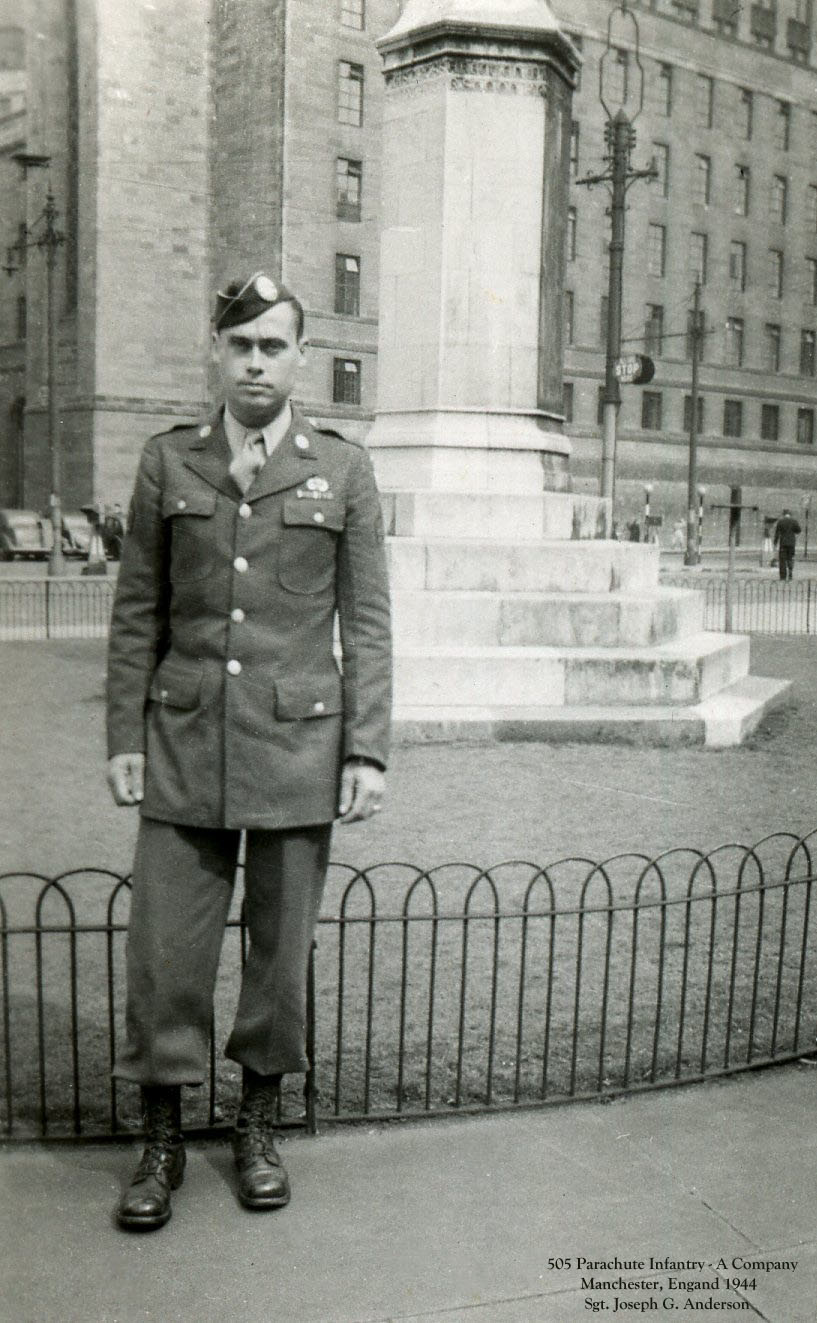 Dave Berardi, Joseph Anderson and Harry Abbott, Camp Quorn,England 1944.
Joe Anderson was killed in action January 4,1945 in the Ardennes.
Dave Berardi was killed in action January 6,1945 in the Ardennes.
This photo that includes Dave Berardi is a very rare item.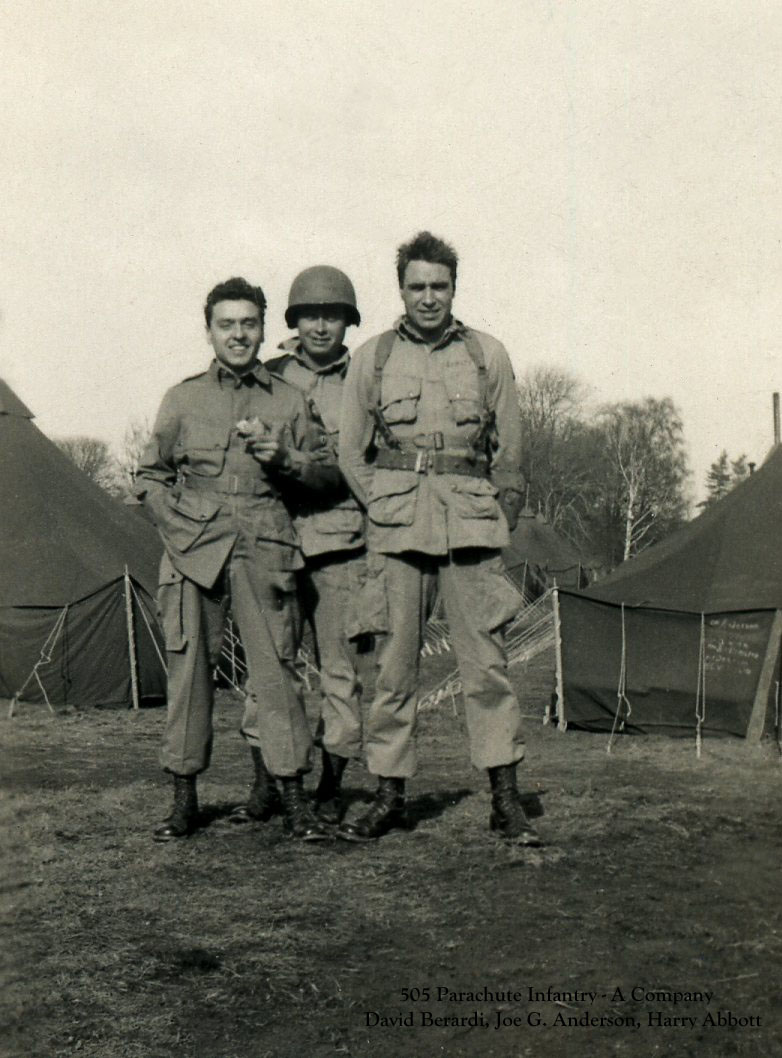 Dave Bullington, Oscar Queen and Joe "Andy" Anderson after the battle for
Montebourg Station, France 1944. See back of picture transcription, below.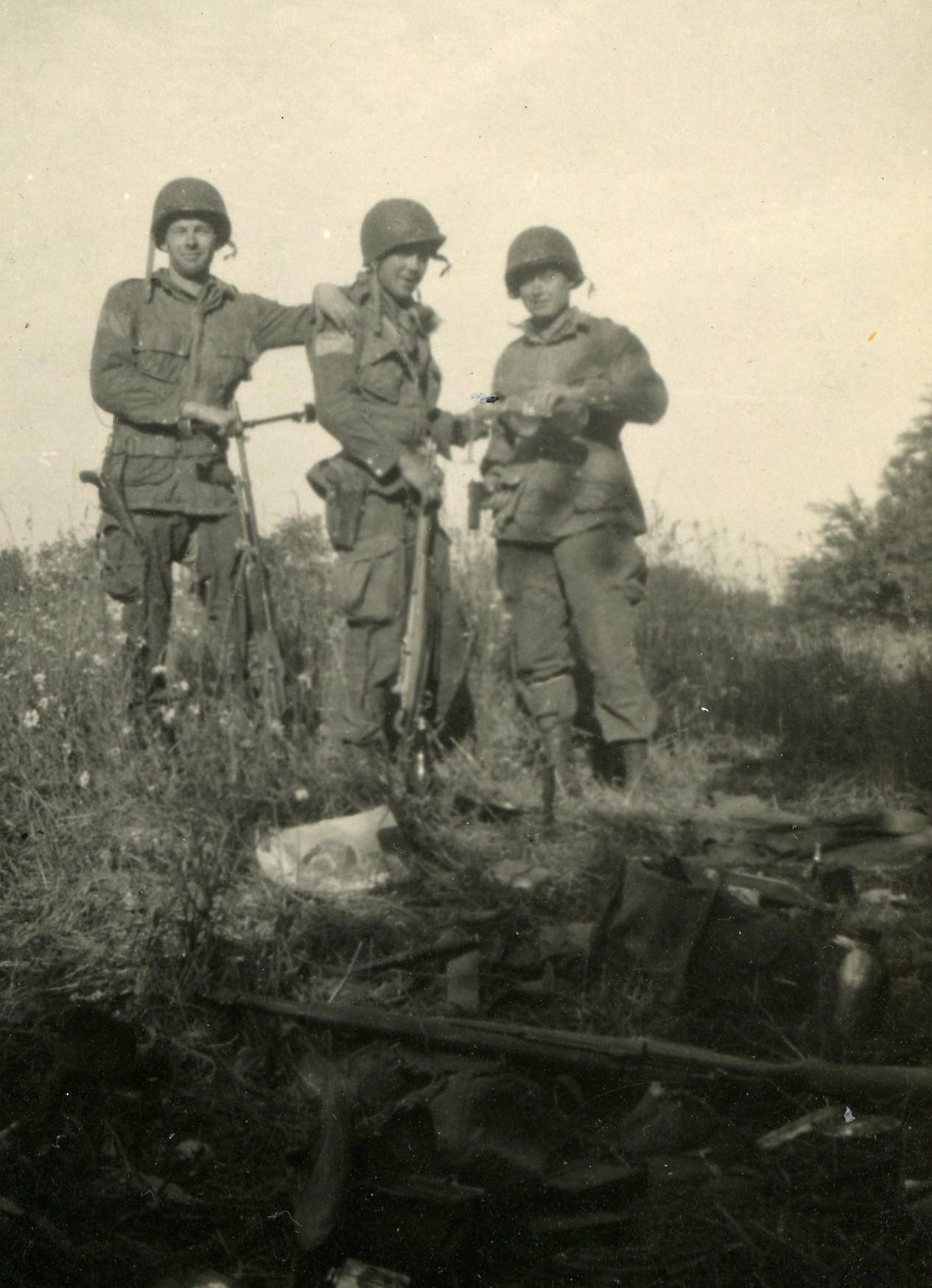 Transcription for above photo. "A toast to Victory, we had just driven the
Jerry's out of Montebourg Station. Andy, Queen and Wildcat." (Bullington)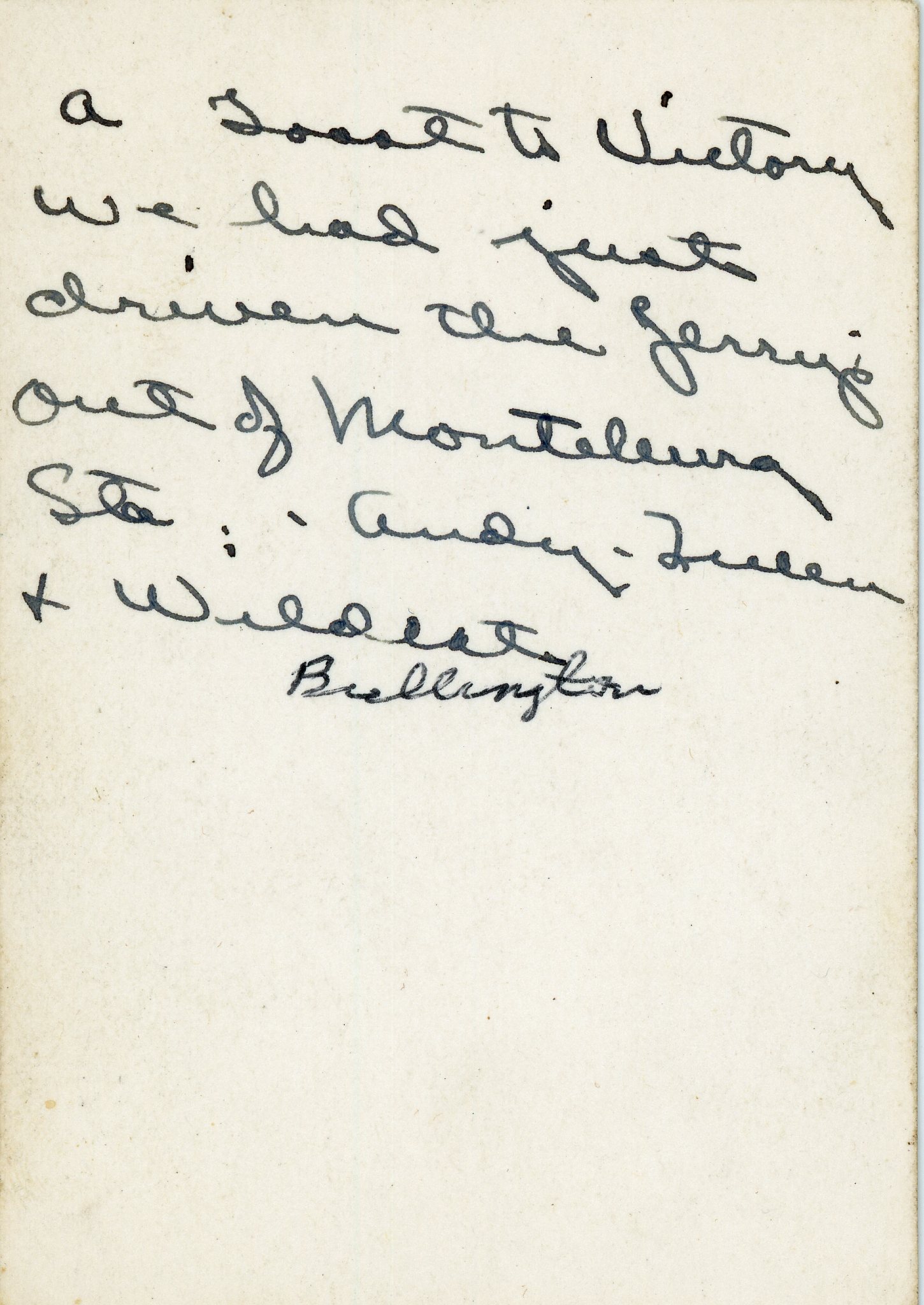 Joseph Anderson in France 1944.