Paratroopers of the 505th Parachute Infantry Regiment
This page is dedicated to Harry E. Anderson
Staff Sergeant Harry E. Anderson made four combat jumps during the war. He earned the Combat Infantry Man's Badge in Sicily, the Silver Star medal during the Normandy Campaign and the Purple Heart medal in Holland. The photos below were taken prior to the 505 Parachute Infantry Regiment's April 1943 departure for North Africa.
Staff Sergeant Harry E. Anderson answers Max's mail. The story of the
505th's mascot and parachute jumping dog Max gained national attention in
the newspapers of America. The photo and article appeared in the Static Line
issue of January 8th 1943. Shown courtesy of Mrs. H. E. Anderson.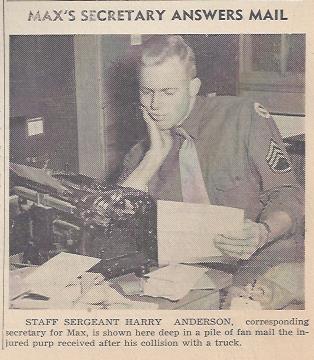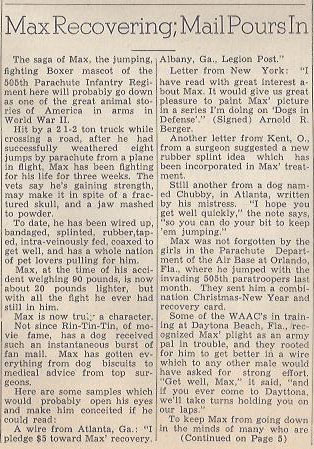 | | | |
Copyright © 2012 505rct.org, All rights reserved.
Webmaster