Paratroopers 505th Parachute Infantry Regiment
This page is dedicated to Nicholas Barres
Corporal Nicholas Barres served with G Company, he entered the service
from Utica, New York on February 21st 1942. Nick, as he was called by
family and friends, completed his basic training at Camp Croft, South
Carolina. It was here he volunteered for the paratroops. He received his
wings after completing four weeks of training at Fort Benning, Georgia. Corporal
Barres also represented G company in regimental boxing matches. According to
the 2nd issue of the Static Line, dated October 17th 1942, Nick lost by a decision
to Ray Hart of H company in the 135 lbs. class weight division.
Nicholas arrived in North Africa in early May 1943 and trained with the regiment
until the jump into Sicily on July 10th 1943. While manning a machine gun in the
early days of the campaign he received a head wound from an exploding mortar
shell that landed nearby. His assistant on the machine gun was killed by the same
shell and the sergeant who was sighting for them was also wounded.
Corporal Barres spent three months recovering from his head wound at a military
hospital in North Africa. He then returned to the United States for observation at
Boston's Lovell hospital in Massachusetts, and finally, to Rhoads General hospital
in Utica, New York near his hometown of Canastota, New York. Nick was honorably
discharged after spending a month at Rhoads General in late 1943. He had two
brothers who also served during World War II, Private Dominick Barres with the
Army, and Ensign Samuel Barres with the Navy.


You can see Nick in the Company G photo taken just before the Regiment went
overseas in 1943. He is in the third row, 8 paratroopers in from the left.


Company G trooper Nick Barres at jump school, Fort Benning, Georgia. - 1942 -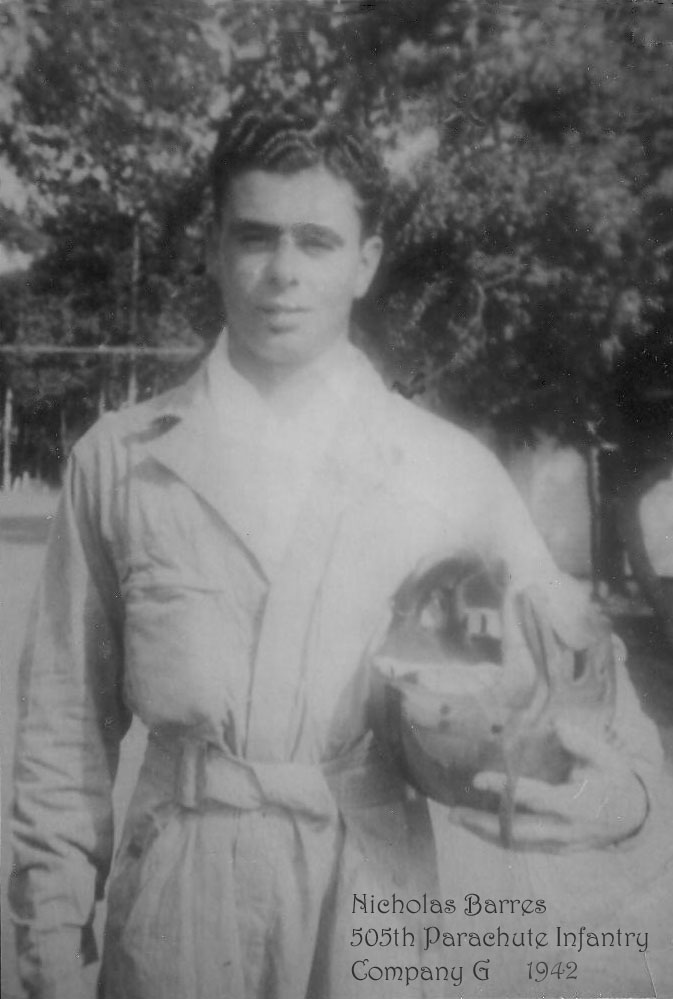 Nick Barres at Camp Crorft, South Carolina 1942.

Corporal Nicholas Barres is wounded in Sicily - 1943 -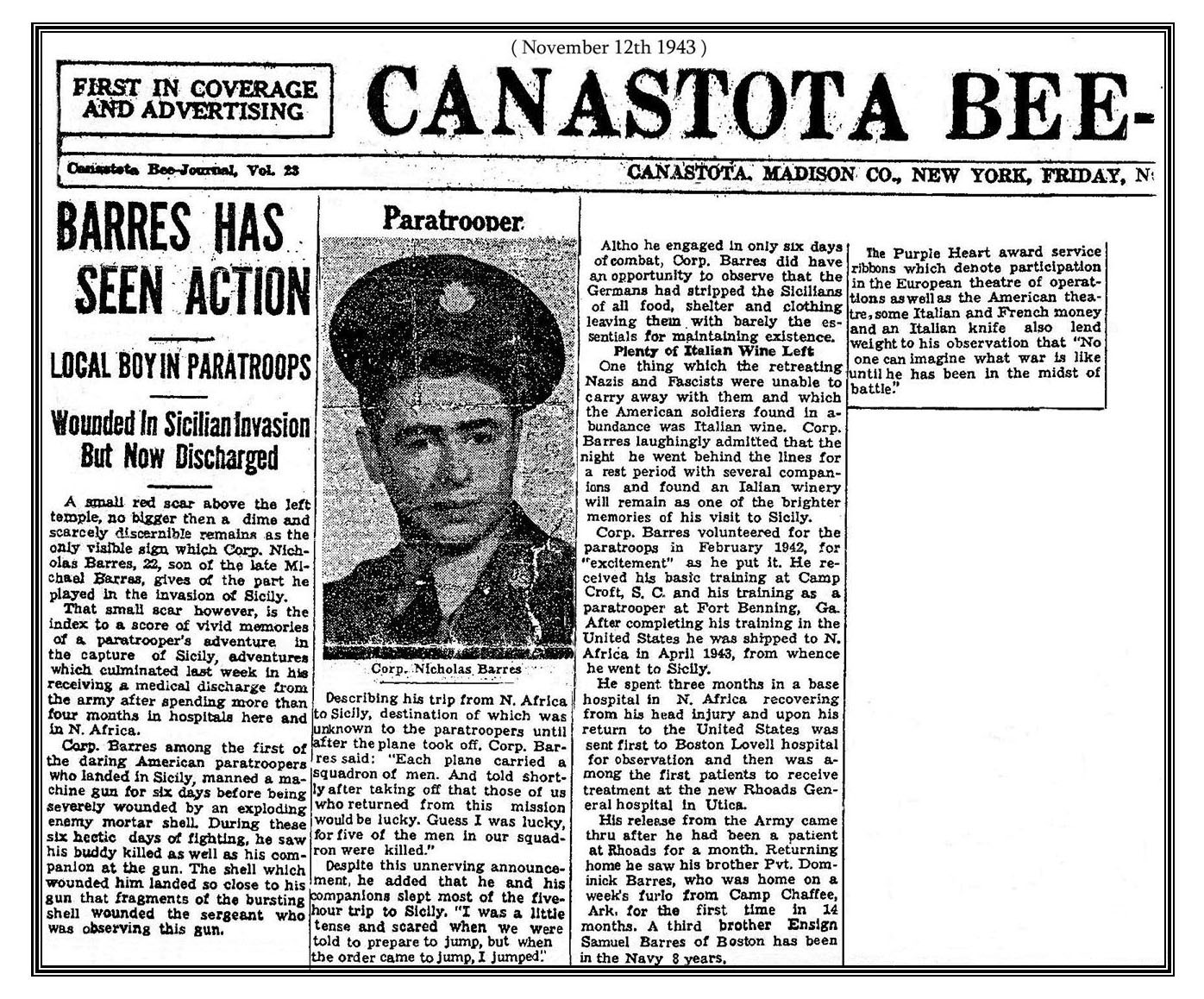 | | | |
Copyright © 2012 505rct.org, All rights reserved.
Webmaster