Paratroopers of the 505th Parachute Infantry Regiment
This page is dedicated to Edwin Ames
Edwin "Eddie" Ames enlisted into the Army on June 26th 1942 from Camp Edwards, Massachusetts. Eddie served in the 2nd Battalion's Headquarters company as a combat medic, serving in all six battle campaigns the 505-PIR participated in during World War II. He earned the Silver Star medal in Sicily on July 10th 1943 and the Purple Heart medal for wounds received on July 15th 1943. Wounded a second time in Holland, Eddie received an oak leaf cluster to his Purple Heart medal.
Tech/4 Edwin Ames.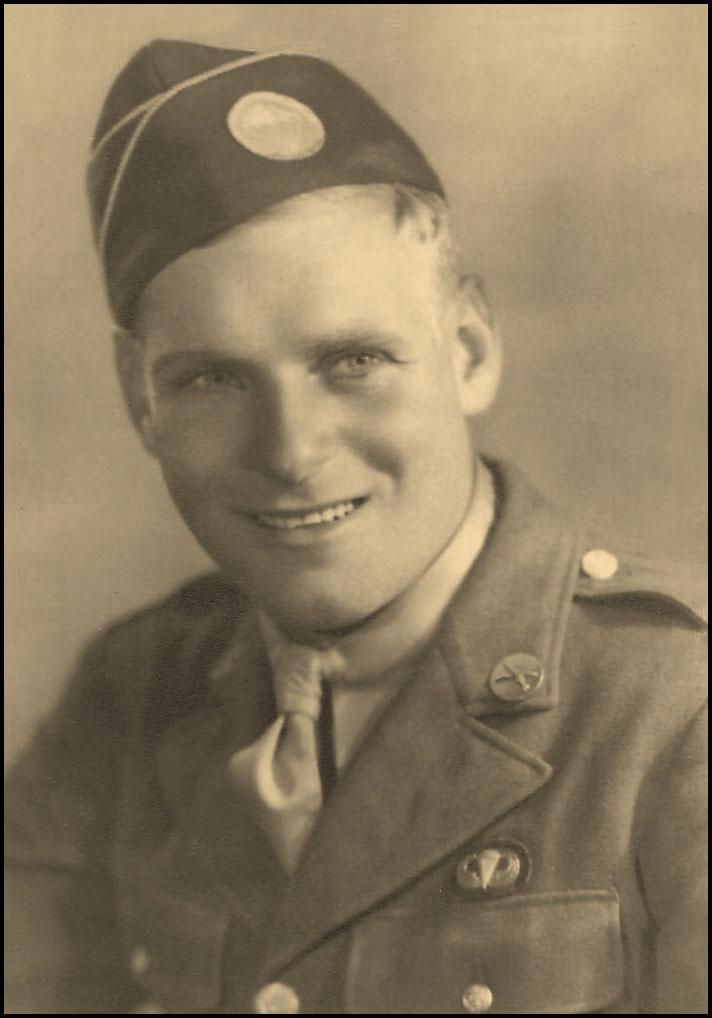 Eddie Ames.

Private Eddie Ames, combat medic earns the Silver Star medal in Sicily 1943.

Tech/4 Edwin Ames with cousin Bob Gallagher 1945.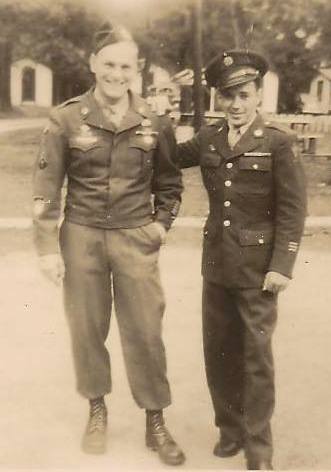 Private Eddie Ames is wounded in Sicily July, 1943.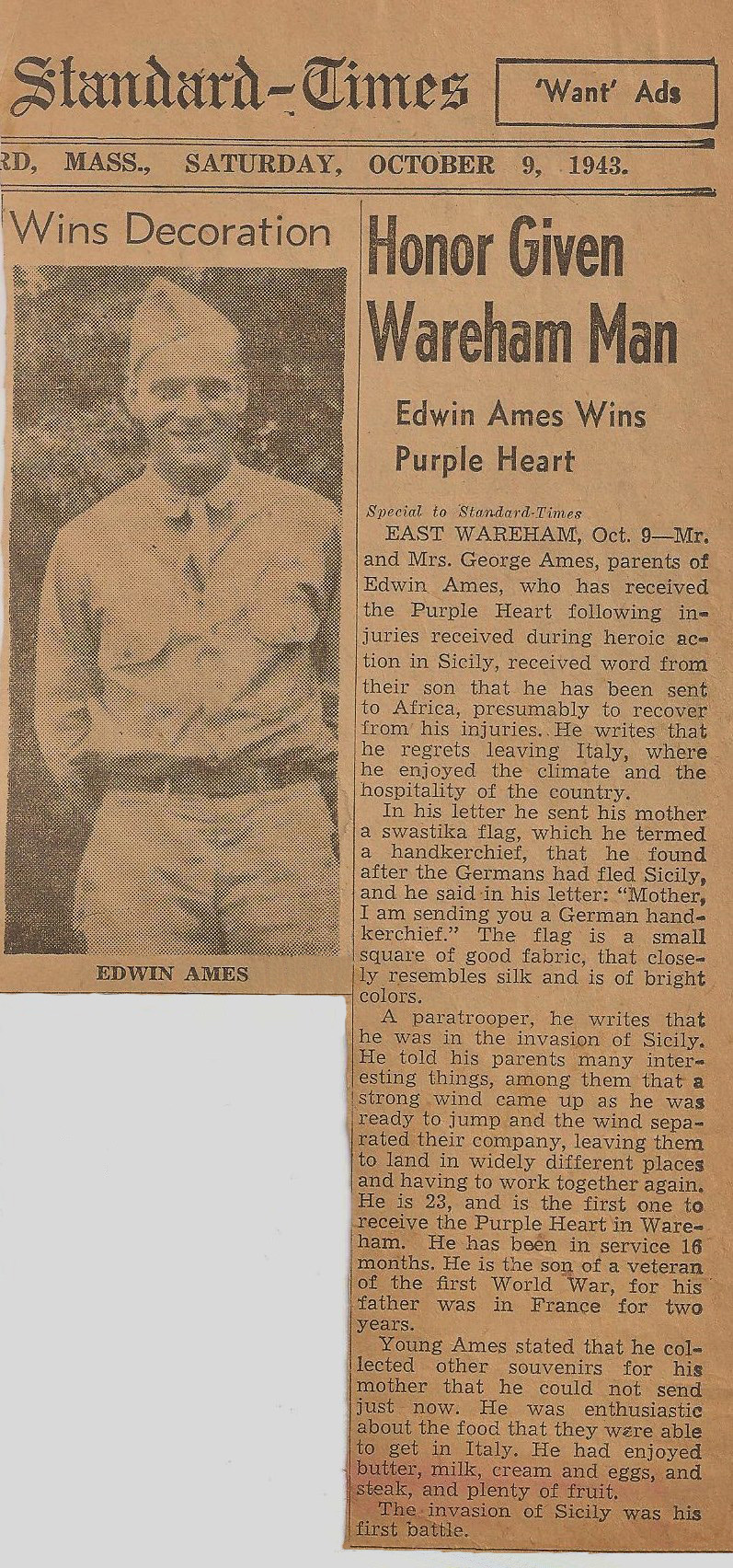 Below, Private First Class Wilbur Wright, he hailed from Ohio.
Wilbur was Eddie's good friend, who's nickname was
squirrel. Pfc. Wright earned the Bronze Star medal
and the Purple Heart medal. Wilbur and Eddie traveled
home on the same ship, the S.S.Mariposa, at wars end.
Wilbur stayed with Eddie's family for several days enjoying
home cooked meals before heading home to Ohio.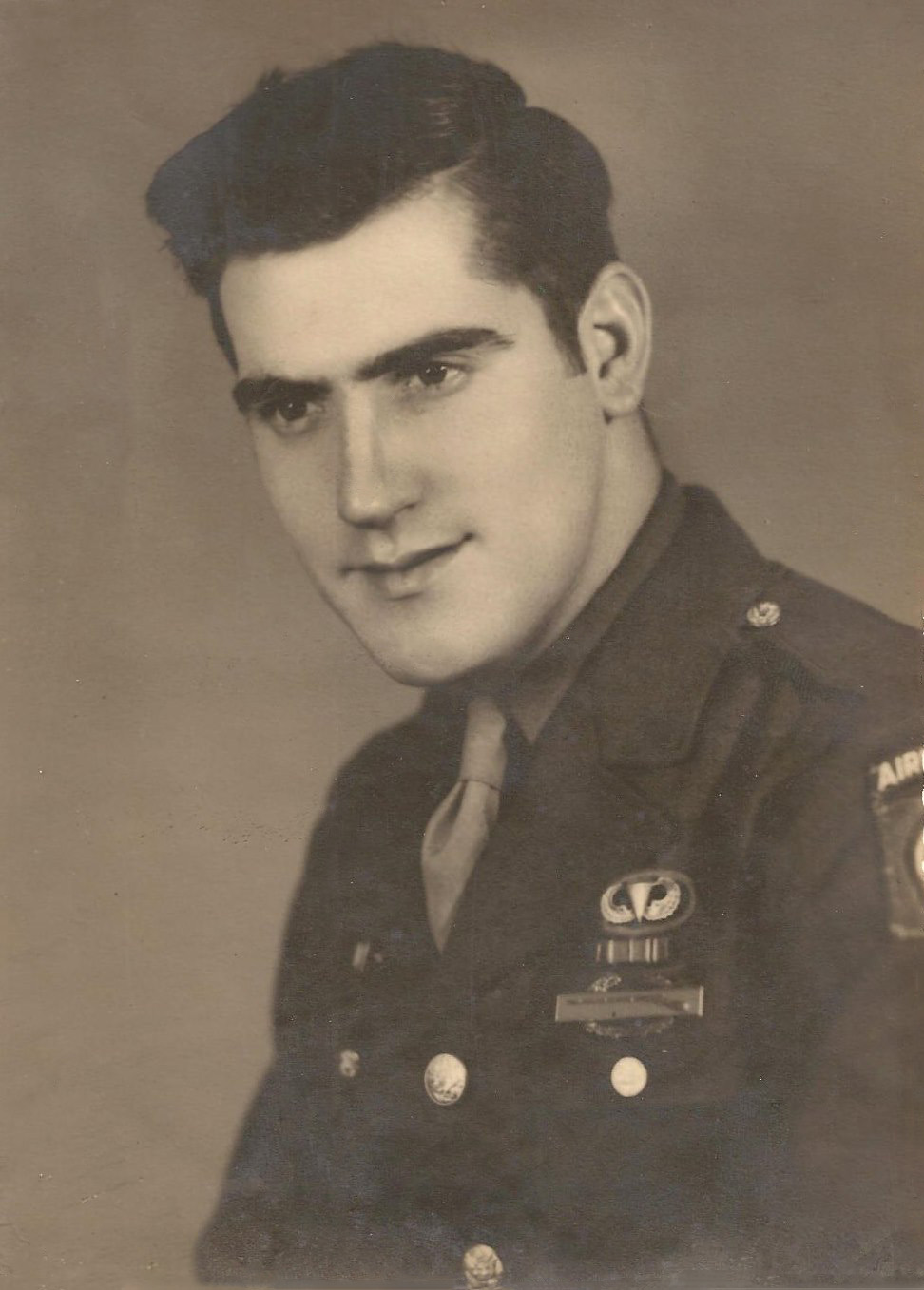 Eddie Ames returns home in 1945. He was a high point veteran and in
June 1945 was transferred to the 507th Parachute Infantry Regiment
because his unit the 505 Parachute Infantry Regiment was not returning
home.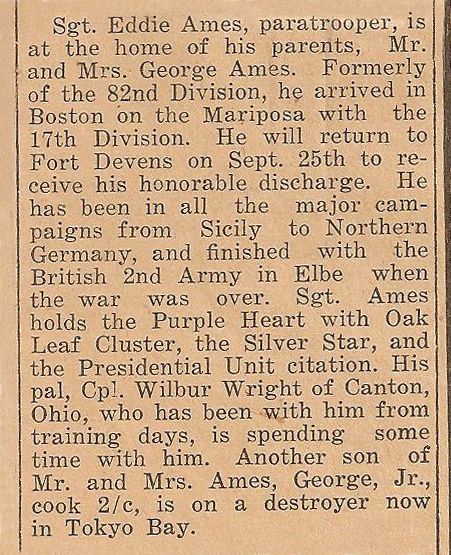 .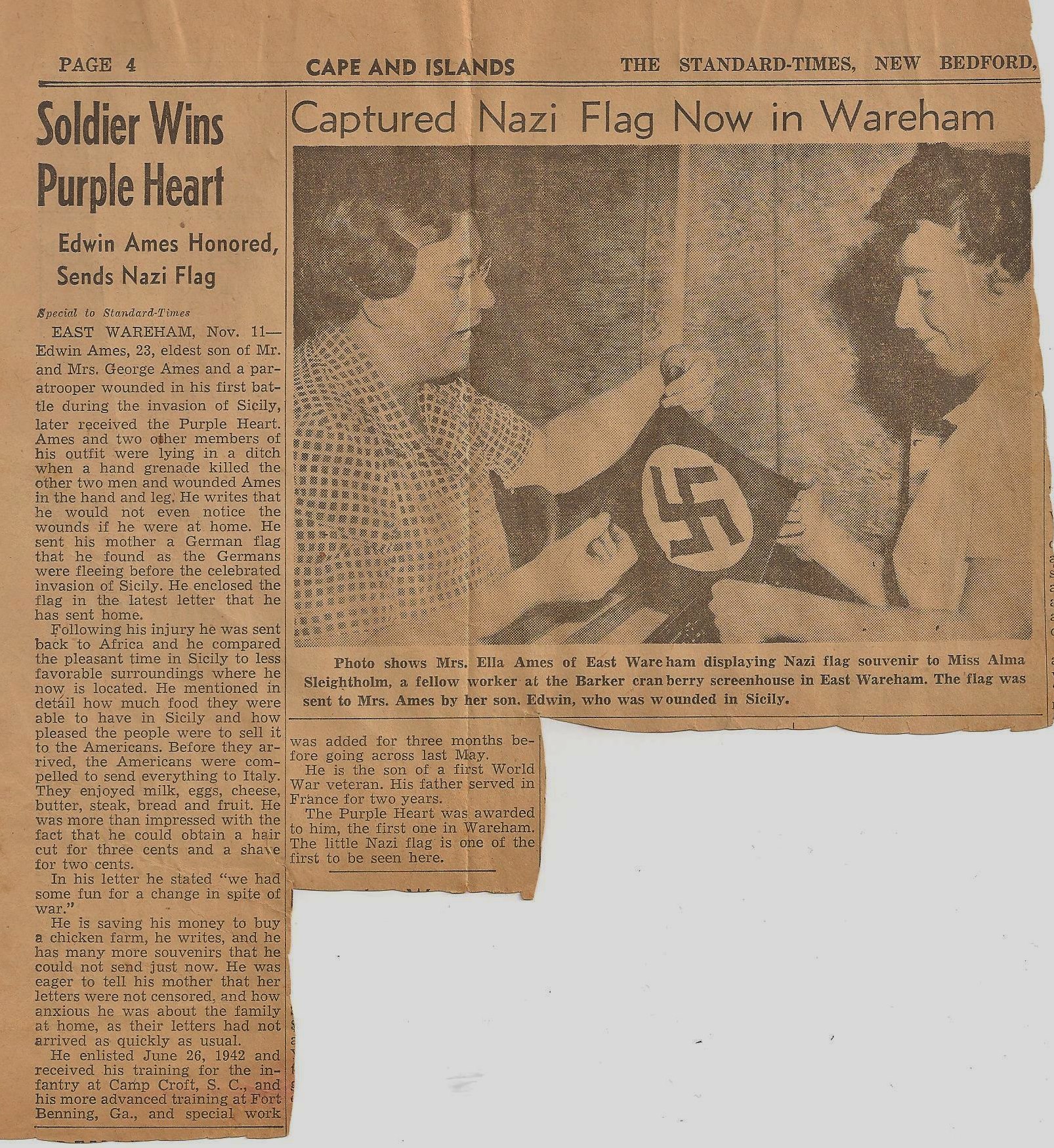 Eddie and brother George.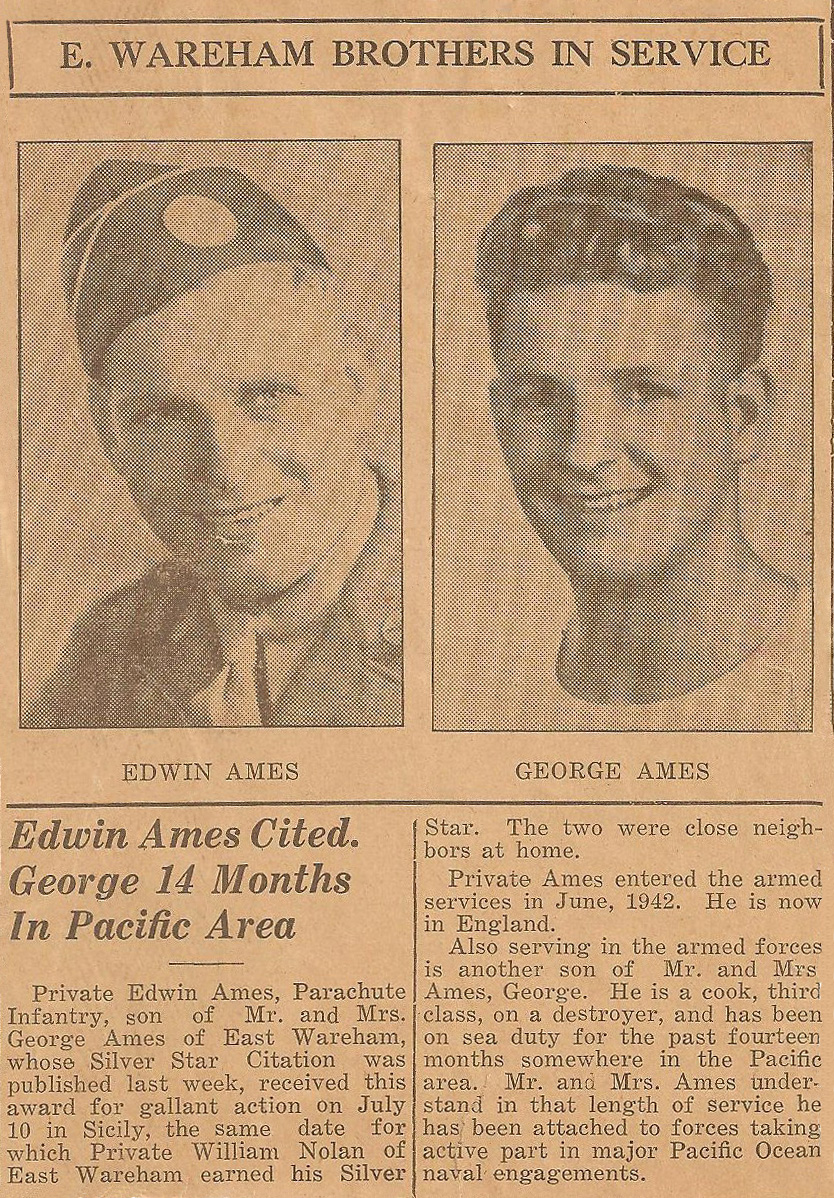 Eddie Ames and his talking crow, England 1944. He had trained a talking crow back
in his hometown, Ed trained a second while in England and entertained his friends.
This picture also appears in "Echoes of the Warrior's" company E's WW-II history.

.


| | | |
Copyright © 2012 505rct.org, All rights reserved.
Webmaster