Wooden shoes from Holland
Many paratroopers sent wooden shoes home from Holland.
Dennis O'Loughlin of E company mentions having a pair of wooden shoes in his
book "Fierce Individualists". While in Holland he said they came in handy when
his boots would get wet, he'd wear the wooden shoes until they dried out.

The holes on the instep were used to tie the shoes in a pair. Dutch street
peddlers of the era would string up to 10 pairs of wooden shoes at a time, they
were staggered two abreast and stacked to a height of 5 pairs. At the top the
cord would be looped through a wooden handle fashioned for carrying. The shoe
salesman could then carry a total of 20 pairs,10 in each hand.
See example in last photo.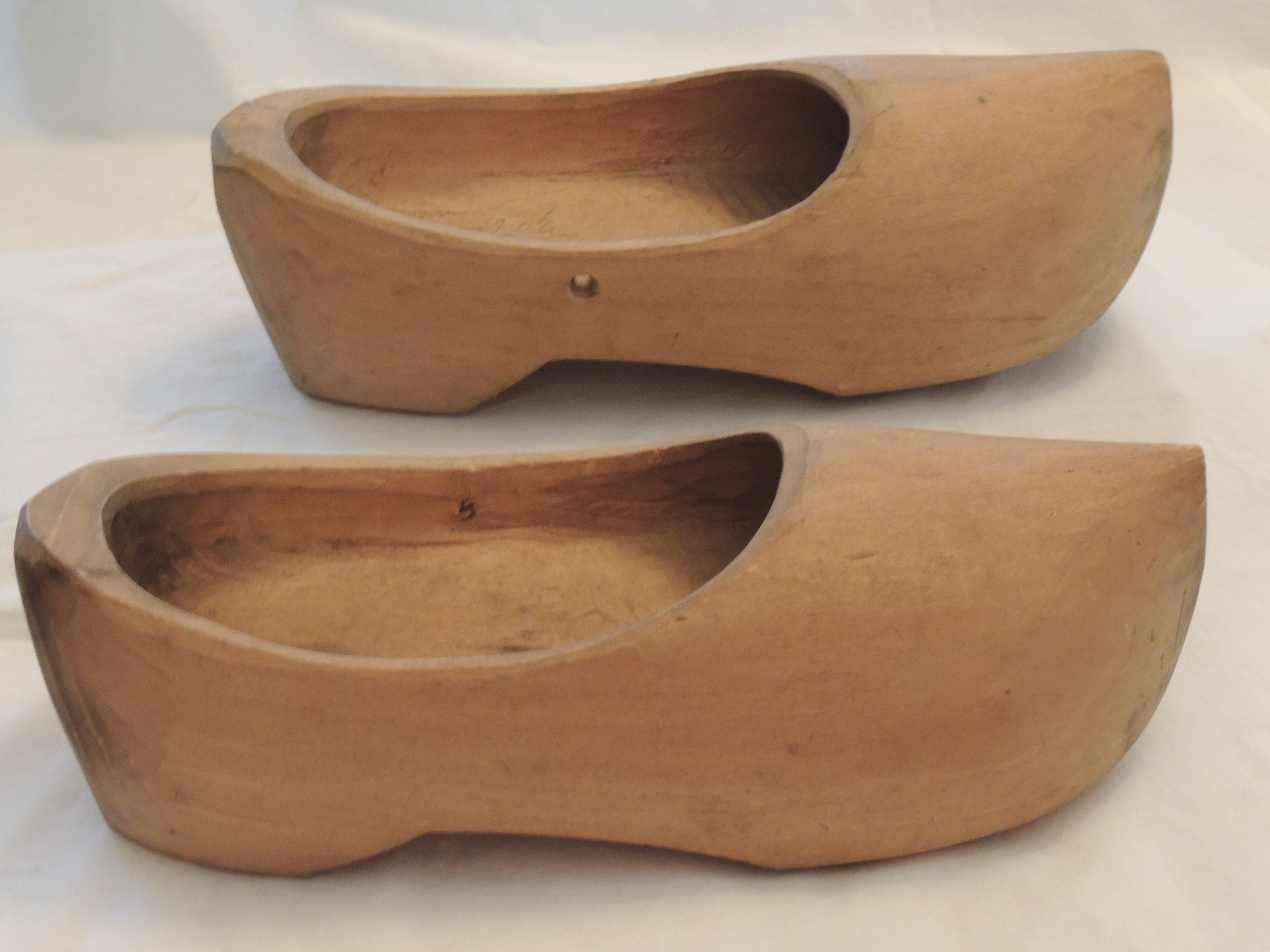 They could be mailed home by writing the address on the bottom of the shoe. The
ship to address on the sole is worn from several generations of children and grand-
children taking them for a walk. I too, took them for a spin around the house as a child.
They belonged to my father Francis X. Schweikert.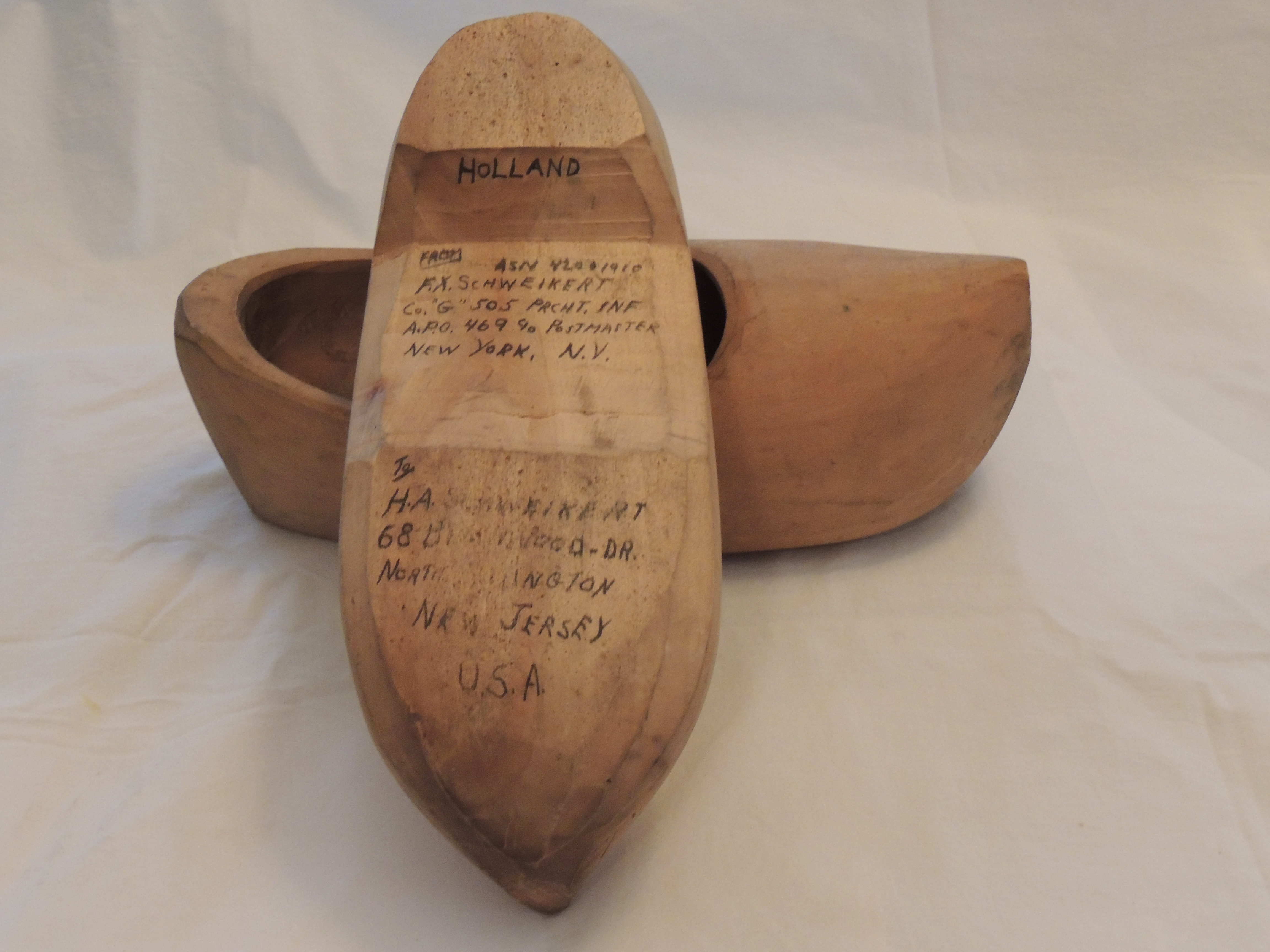 The bottom of the wooden shoes read;
From
F. X. Schweikert ASN 42001910
Co "G" 505 Prcht. Inf.
A.P.O. 469 c/o Postmaster
New York, N.Y.
To
H.A. Schweikert
68 Birchwood - Dr.
North Arlington,
New Jersey, U.S.A.





The shoe peddler is facing you. The left hand has a string of 5 pairs, the right 6
pairs. The top pair of each string is turned upside down to prevnt rain and debris
from entering the shoes.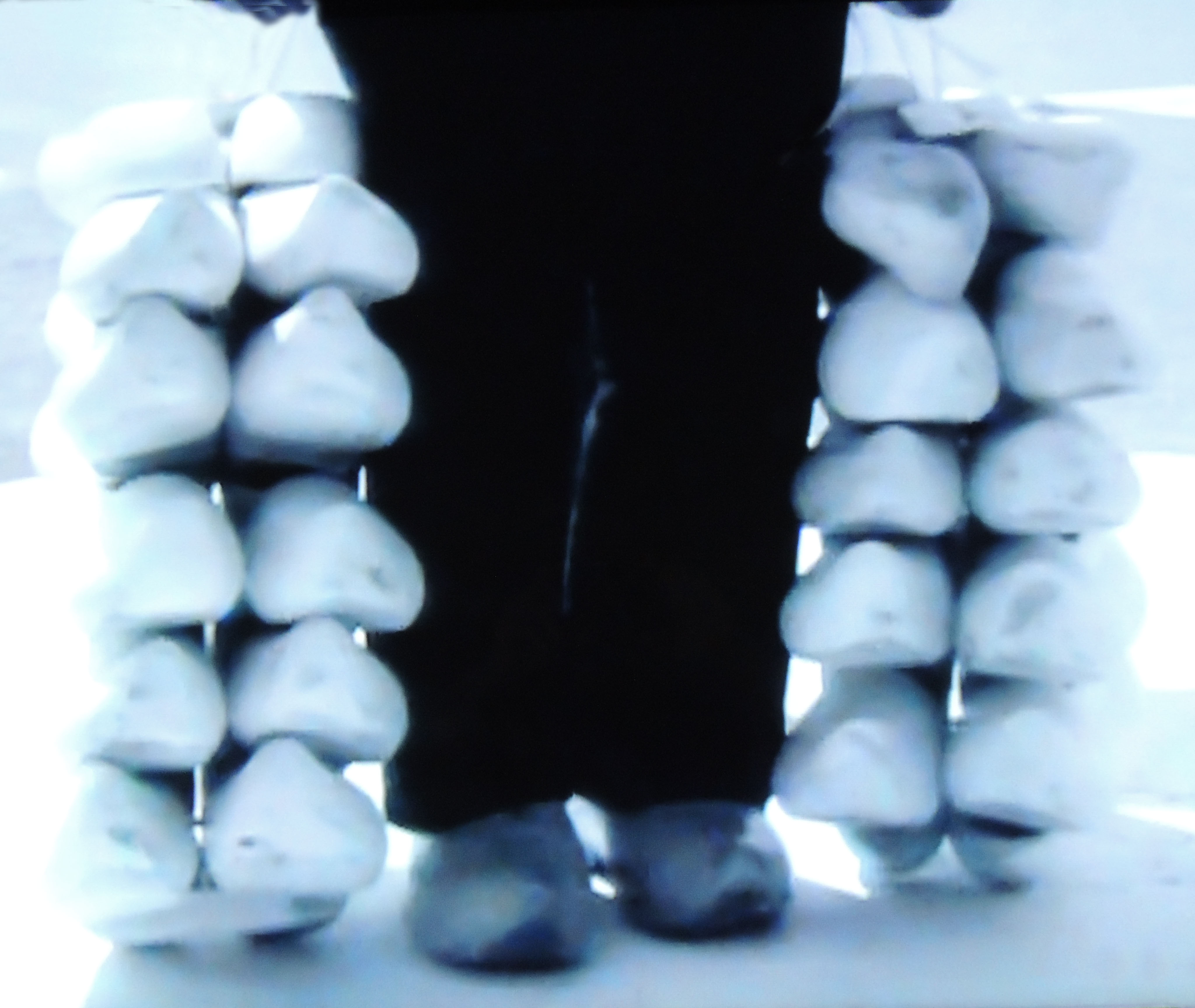 | | | |
Copyright © 2012 505rct.org, All rights reserved.
Webmaster