Paratroopers of the 541st Parachute Infantry Regiment jump on Long Island, New York
On April 23rd 1944 hundreds of paratroopers in forty C-47's took off from Camp Mackall, North Carolina with a stop in Washington D.C.,heading
for a drop zone on Long Island, New York. Likely, the jump was stateside preparation/participation for the D-Day, June 6th 1944 invasion
of Europe. 8,000 soldiers took part in the maneuvers. According to jump notes taken this day by Pfc. Francis X. Schweikert, it rained. (see last item below)
Two months later the jump mentioned in the newspaper article below took place on June 30,1944. The 467th mentioned in the article may have been
the 467th Airborne Field Artillery Bn. supporting the 541st PIR.


The 541st PIR was an airborne training unit stationed in the United States.(Camp Mackall, North Carolina) The 541st trained paratroopers stateside
and sent them as replacements for overseas airborne units. The 541st wasn't in combat during WWII. In June of 1945 the 541st was stationed in Luzon,
Philippines but was disbanded when WW-II ended.
June 30, 1944, Long Island, New York .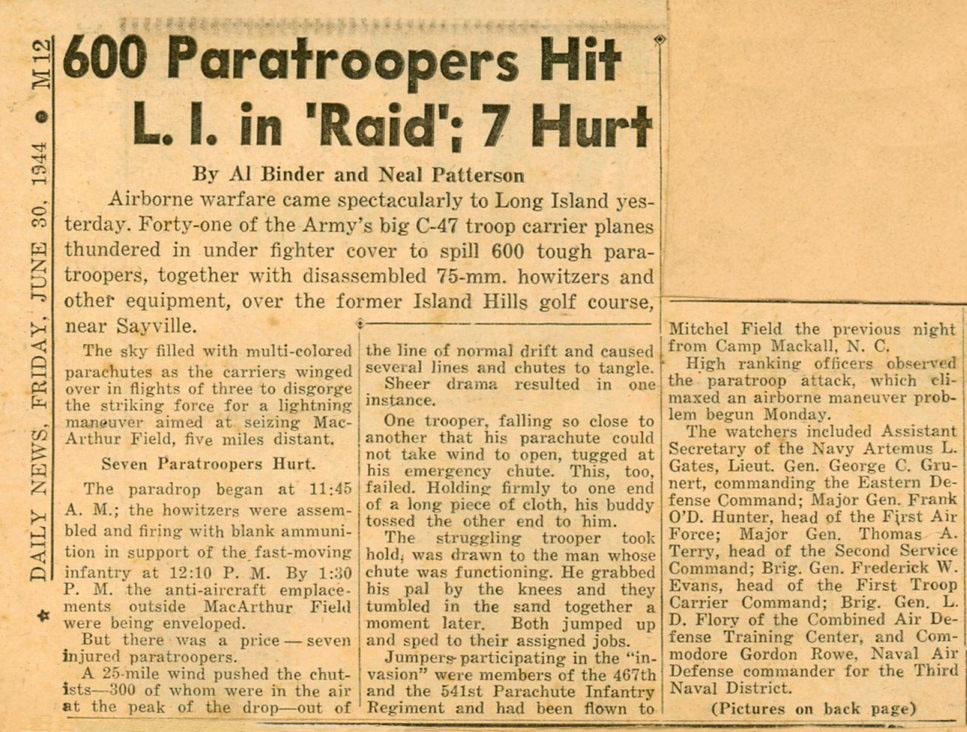 June 30, 1944, Long Island, New York.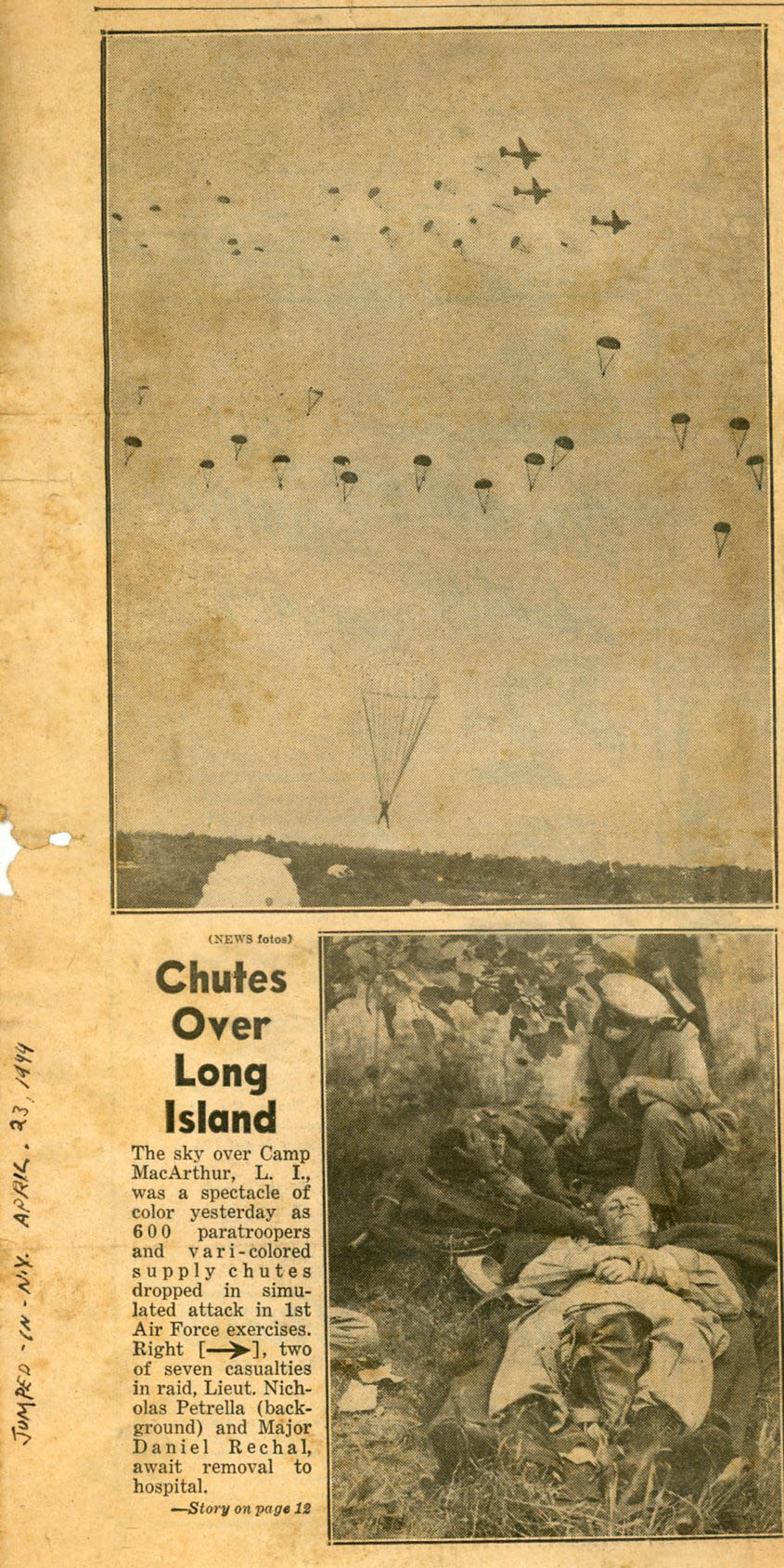 Pfc. Francis X. Schweikert's stateside jump record.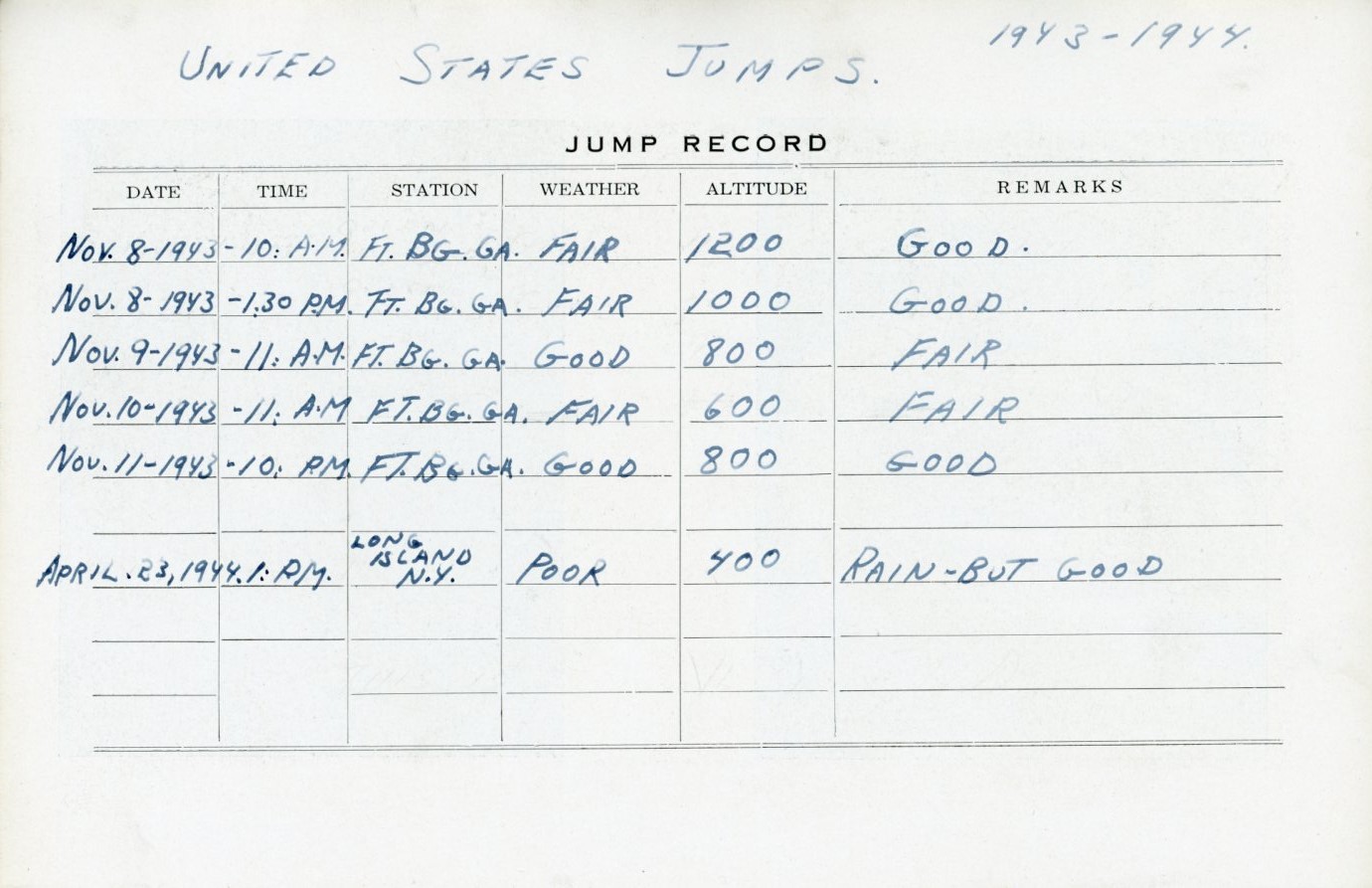 | | | |
Copyright © 2012 505rct.org, All rights reserved.
Webmaster