Wesley G. Snell was from Cass County, North Dakota. He enlisted into the Army from Fargo, North Dakota on April the 4th 1941. After basic training he was assigned to a field artillery unit. While stationed at Fort Lewis, Washington in 1942, it was here, more than likely, that Wesley volunteered for the paratroops. It was customary to hold over paratroop volunteers at Fort Lewis until there were enough men to send down to Camp Roberts, California were paratroop buck sergeants from Fort Benning would come and test the airborne recruits. After completing his four weeks of jump school, Wesley was assigned to the 456th Parachute Field Artillery Battalion. He sailed for North Africa on April 29th 1943 and on July 9th 1943 made his first combat jump on Sicily with the 505th Regimental Combat Team. He fought in the battle for Biazza Ridge and was a Silver Star medal recipient. Wesley was part of a 75mm howitzer gun crew, from C battery, that forced the withdrawal of a German tank from the field of battle amid small arms fire, mortar and tank shells exploding all around them.
Private Wesley G. Snell after basic training.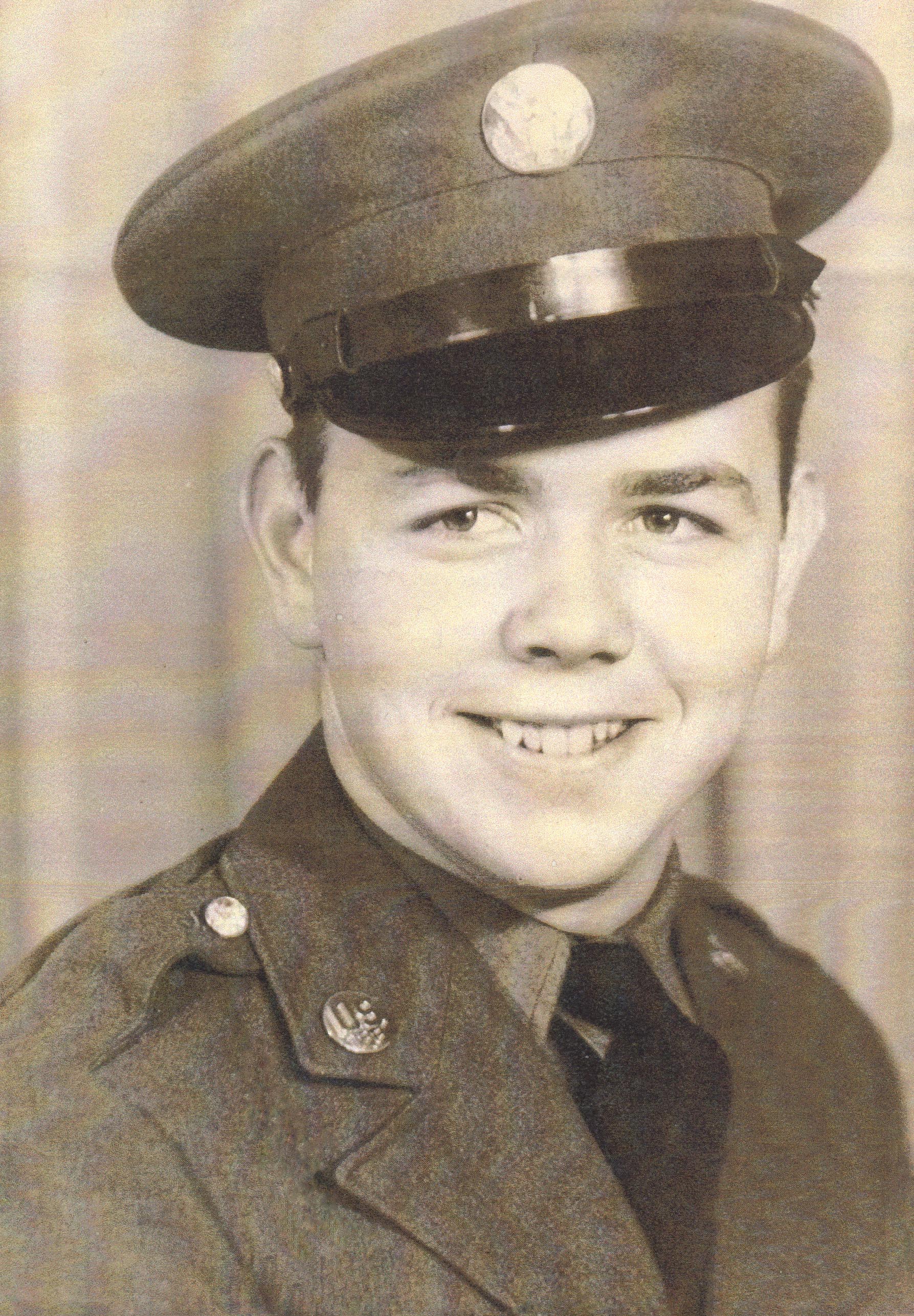 A note on the back of the photo reads; "1942 U.S. Army, Private W. Snell". (seated left)
The picture taken at Fort Lewis, Washington.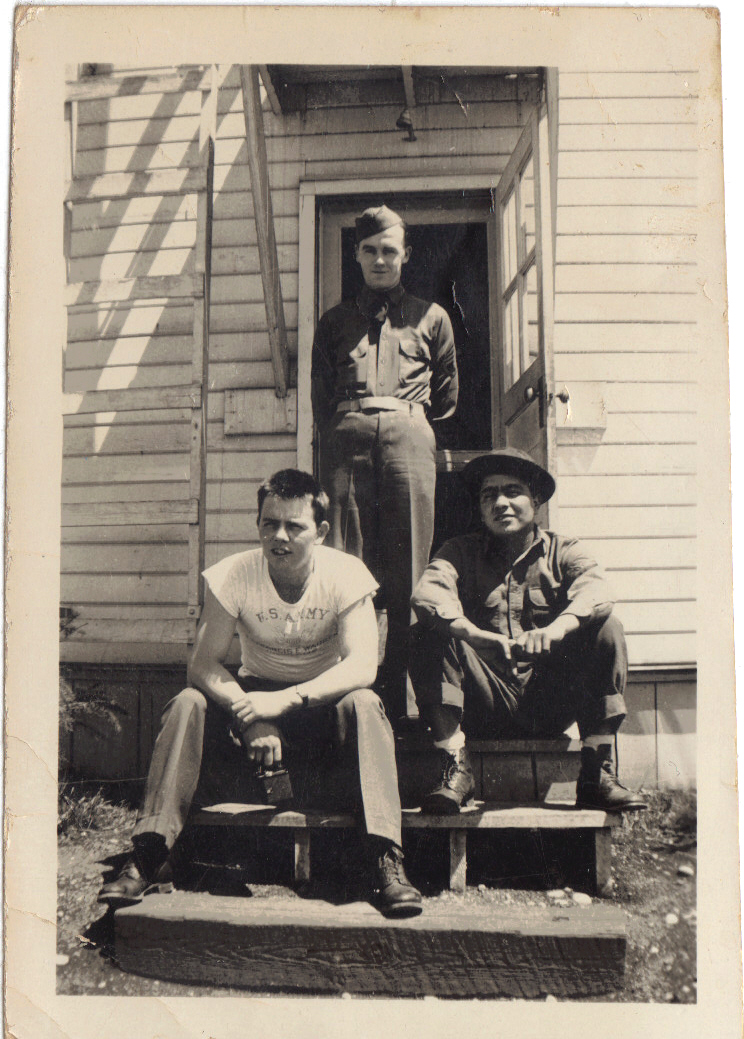 Corporal Weslely Snell receives the Silver Star medal for actions against an enemy tiger
tank on Biazza Ridge, Sicily in 1943. Captain Raymond M. Crossman, the C battery
commander,is making the presentaion.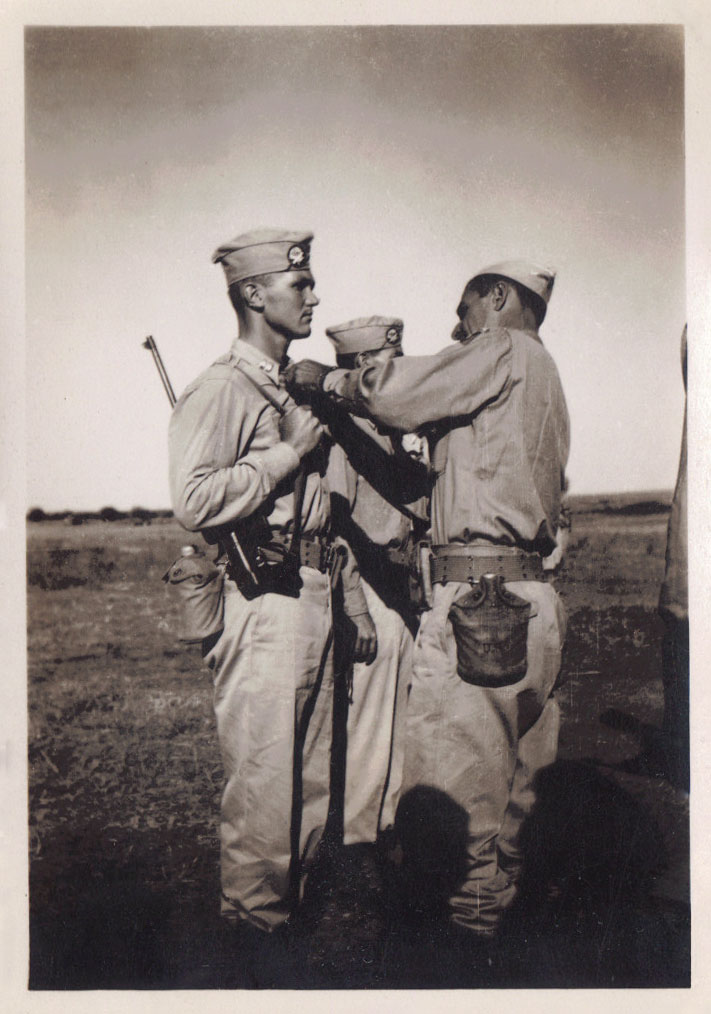 Below; members of the 456th Parachute Field Artillery Battalion. A description on the back of the photo reads; L to R: Bueno, "Chicken", McNeely, Thomas, Moroz, and Hardwick.
Sergeant Joseph N. Thomas (fourth from left) also earned the Silver Star medal along with Wesley for forcing the withdrawal of a German tank that was jeopardizing the battle for Biazzo Ridge.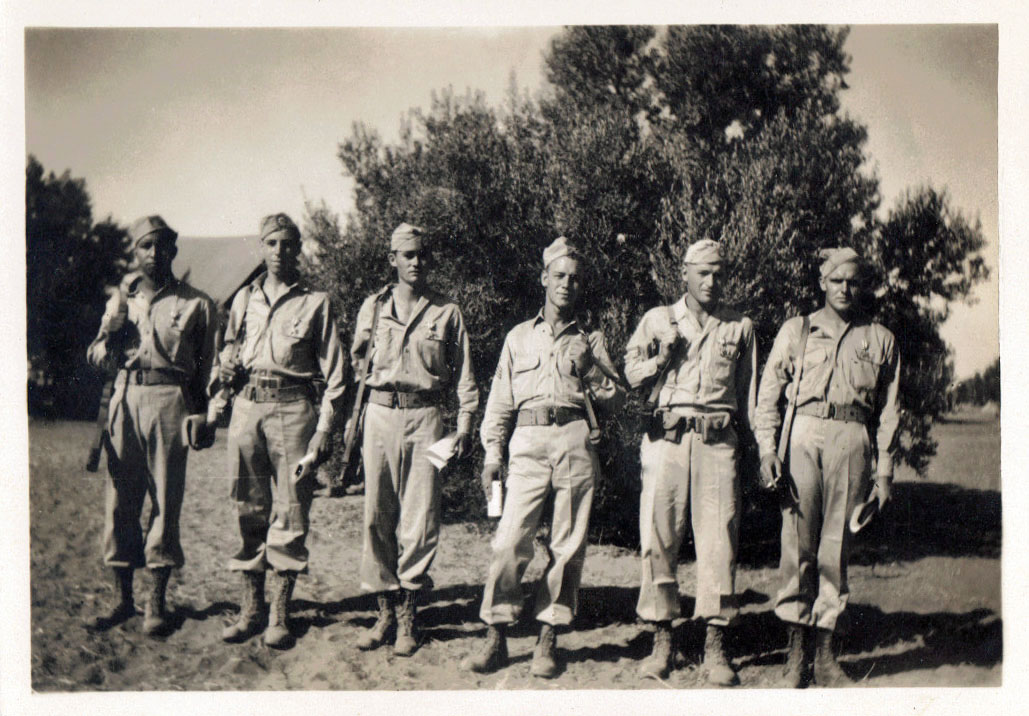 Wesley and his dog, home on leave.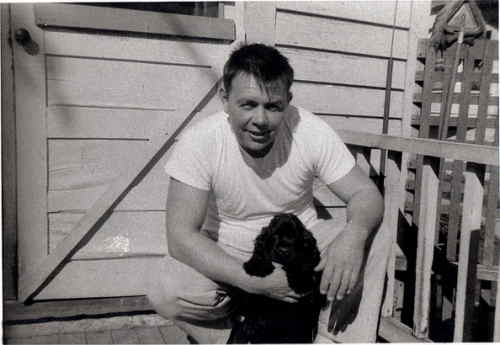 Wesley (right) and his friend Wallace Muir (left).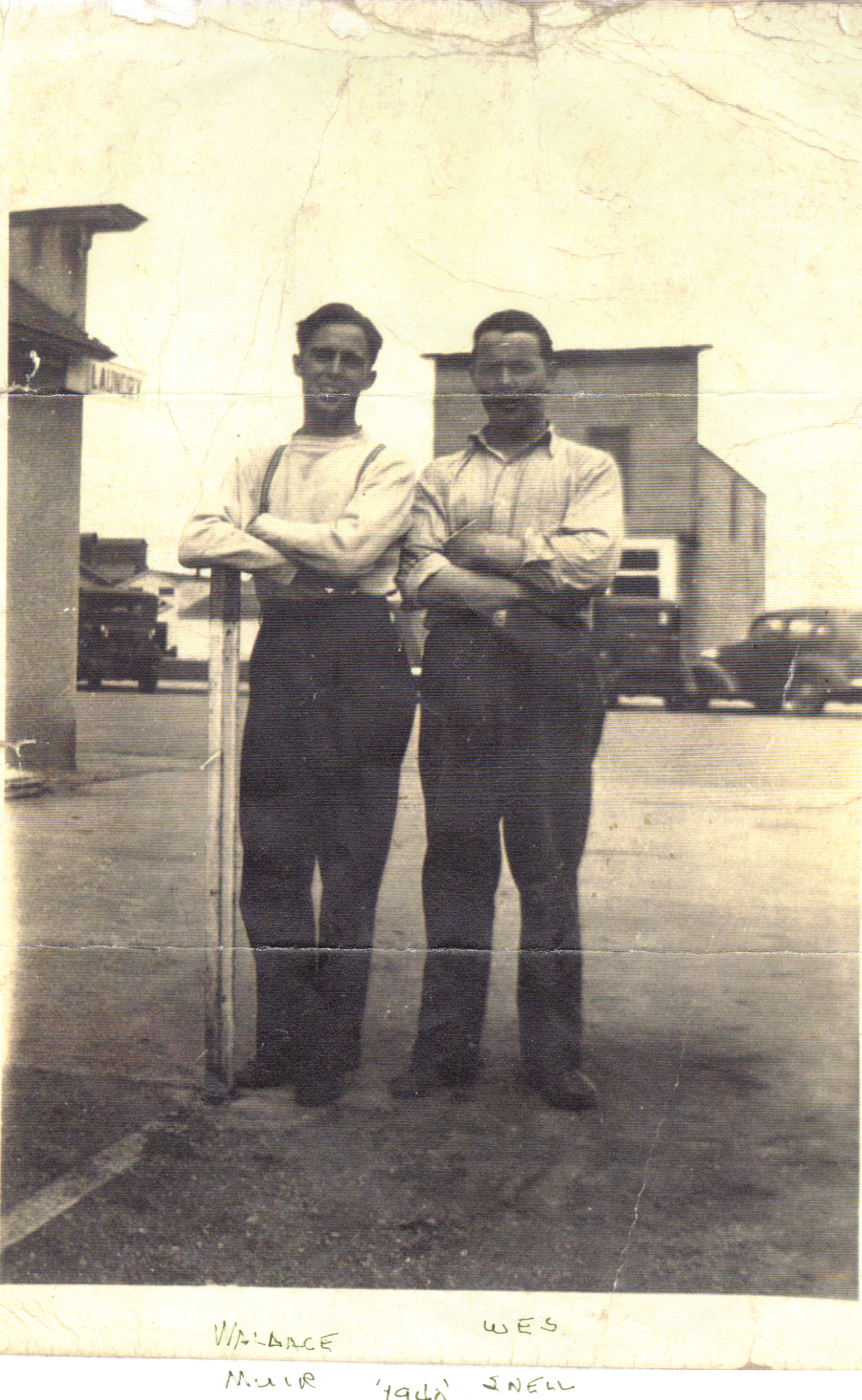 Letter to home during training.