Paratroopers of the 80th Airborne Anti-Aircraft Battalion
This webpage is dedicated to Harold P. Luken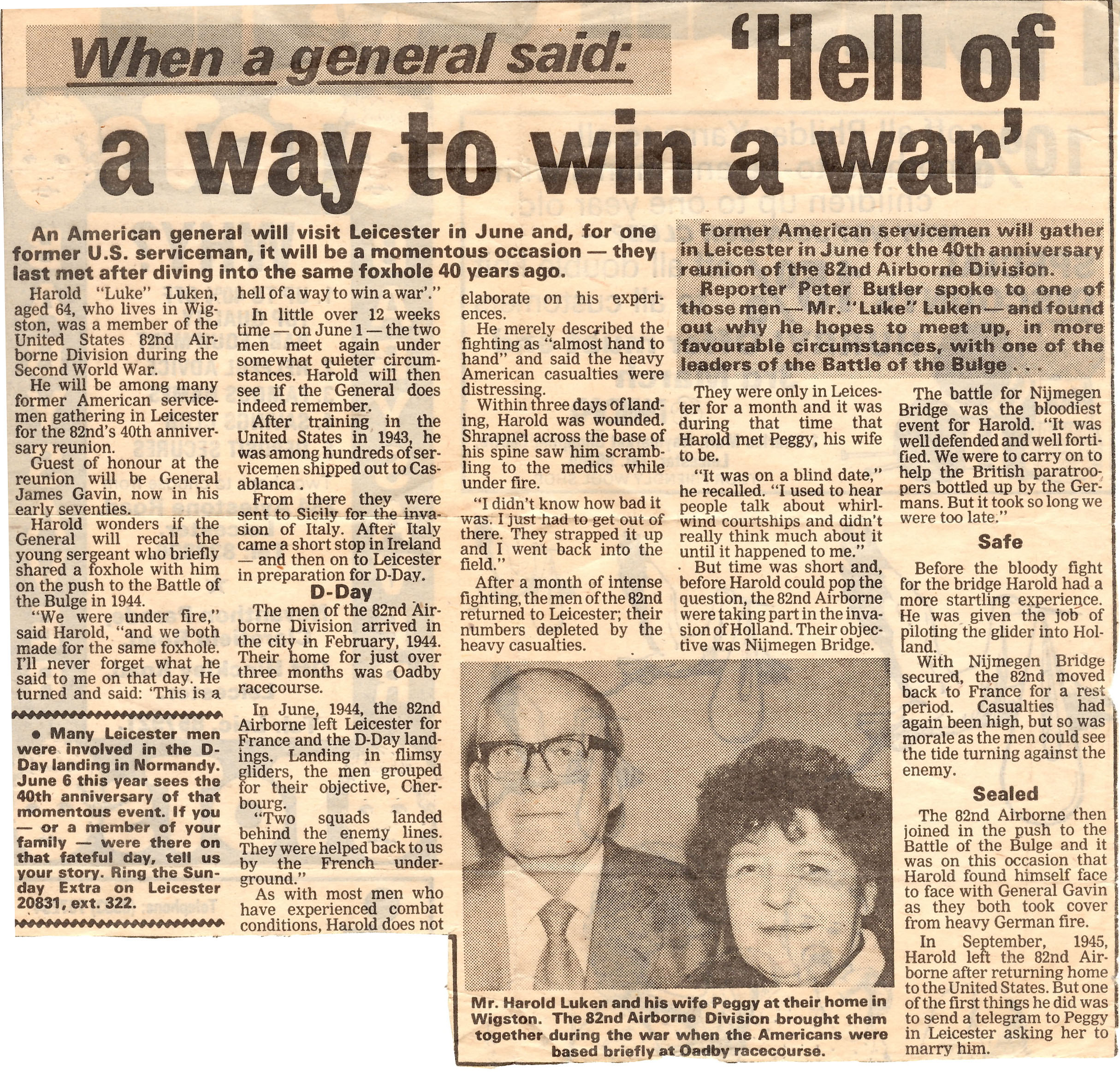 Sgt. Harlod P. Luken in 1945.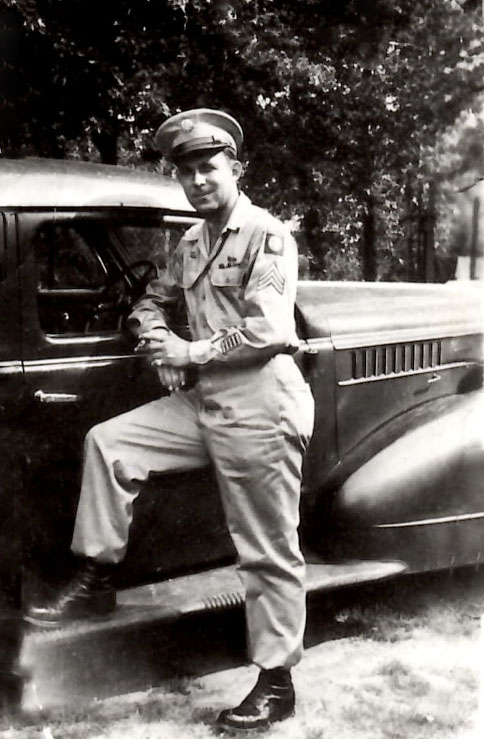 Harold Luken (2nd from left) and General James Gavin (to his right), attend the 40th Anniversary of D-Day.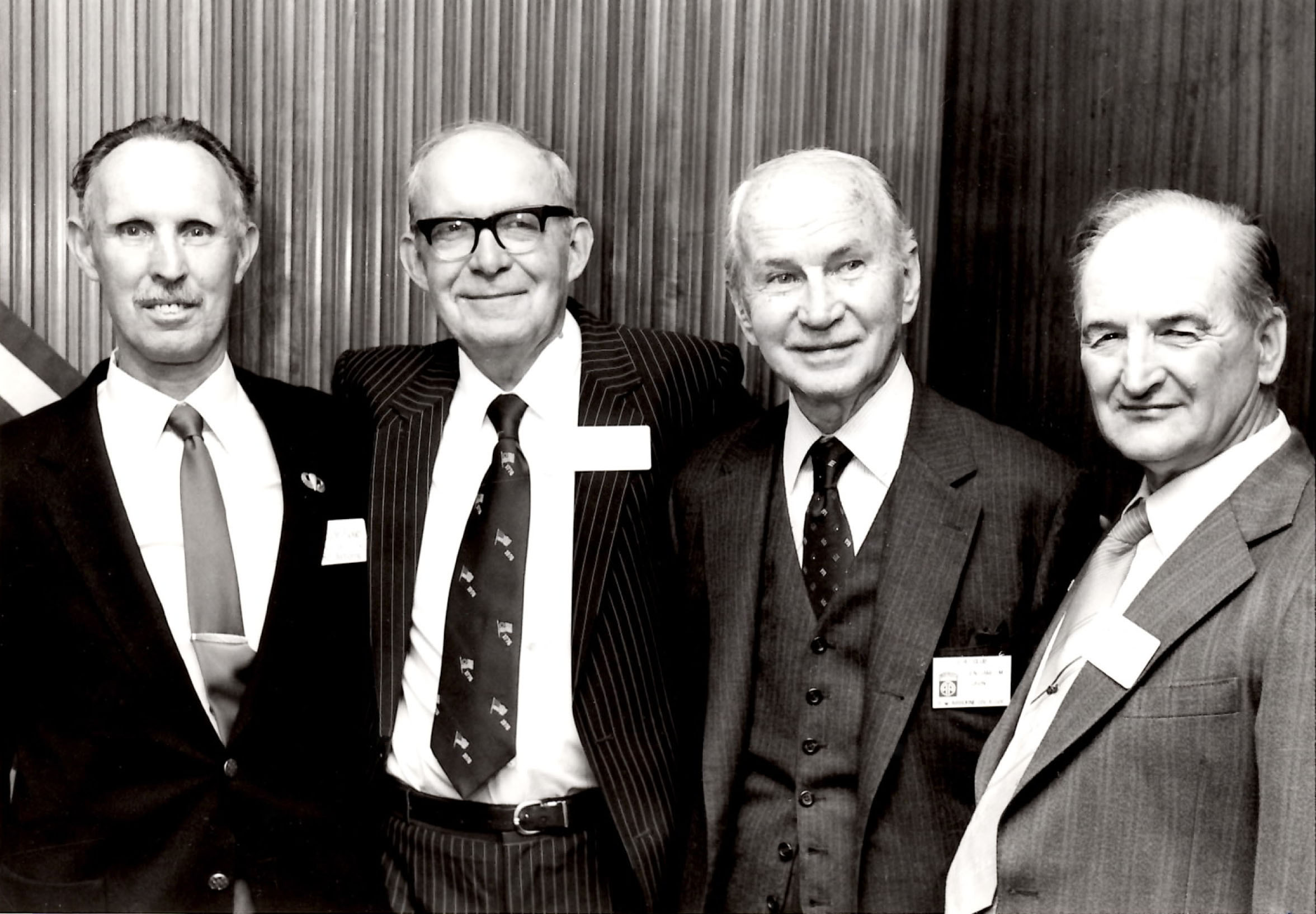 Harold Luken visits the monument dedicated to the 82nd Airborne Division in Leicester, England.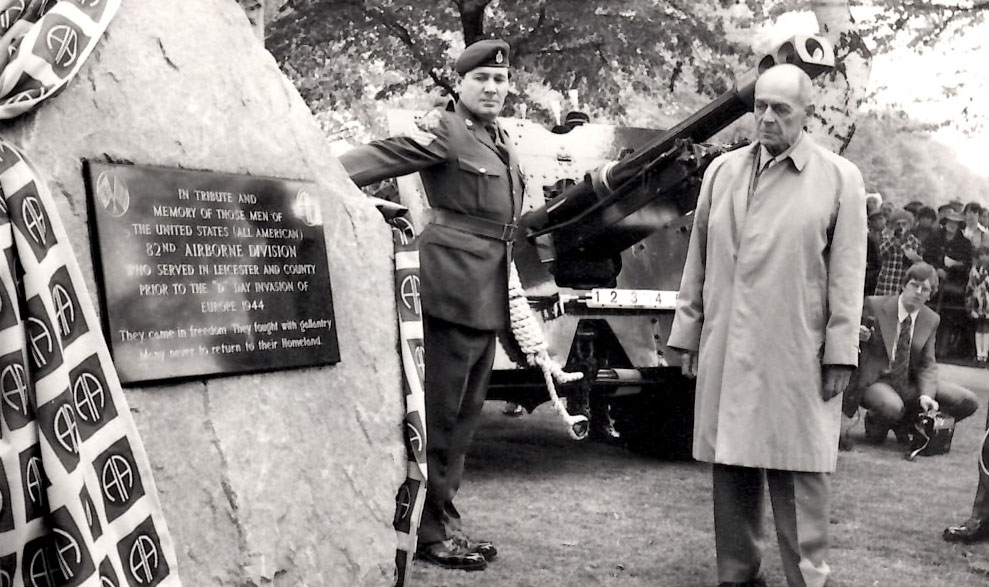 Sgt. Harold Luken.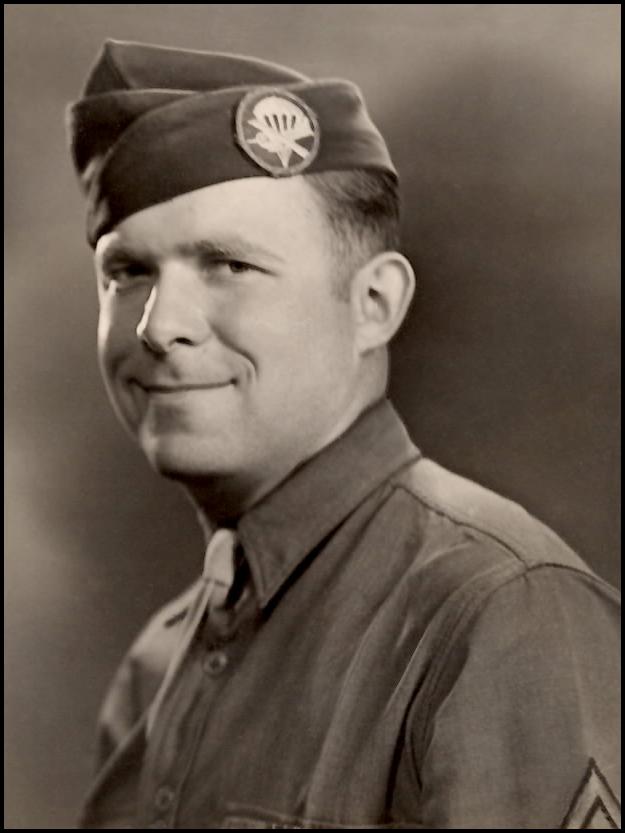 Indianapolis Star, August 29,1944. See last paragraph, second column.
Pfc. Harold P. Luken is mentioned. Courtesy of Newspapers.com.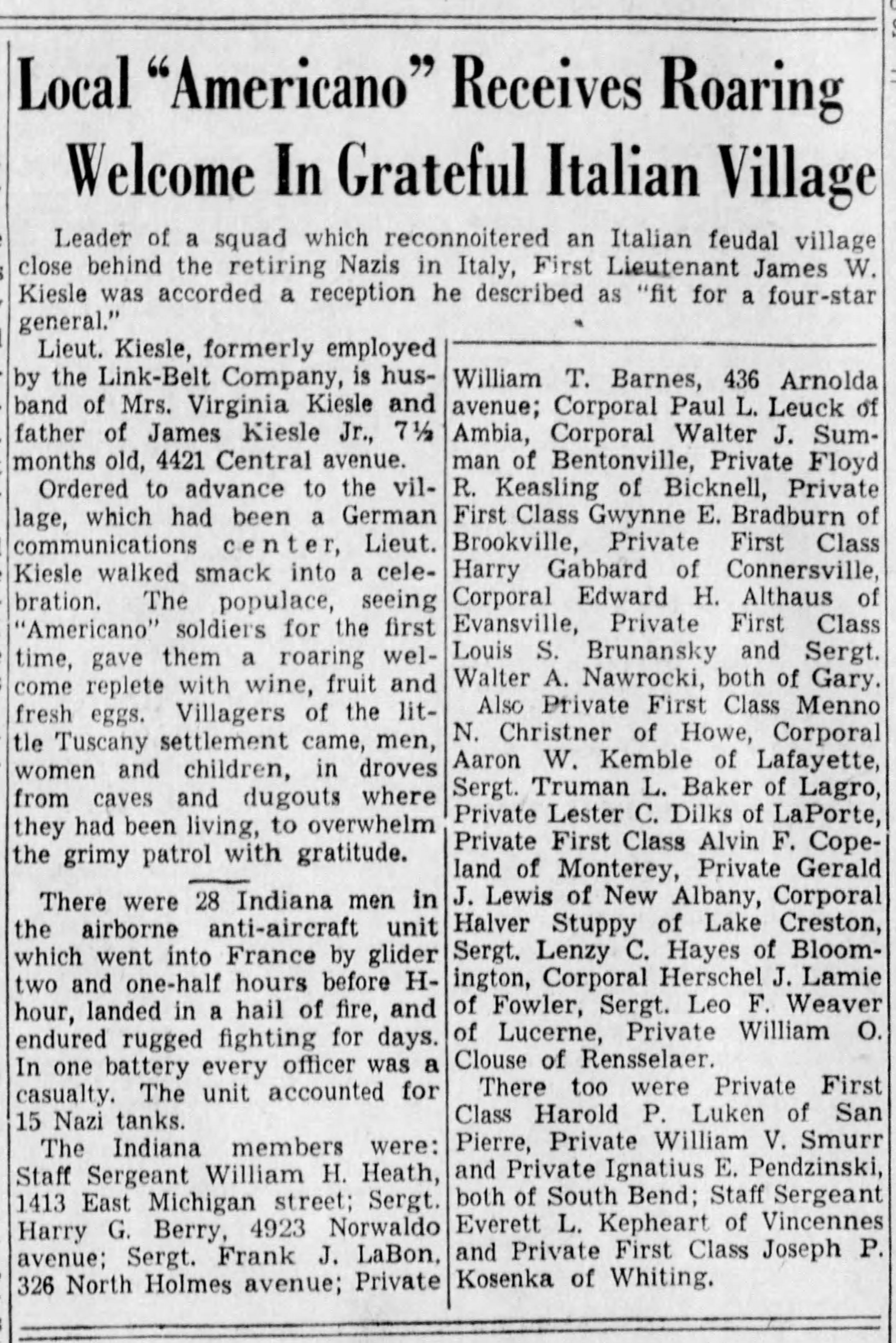 | | | |
Copyright © 2012 505rct.org, All rights reserved.
Webmaster