Medics of the 505th Parachute Infantry Regiment
This page is dedicated to Alexander P. Suer
Captain Alexander "Pete" Suer was one of the regiment's two dentists, the other was Captain Domat L. Savoie. Hailing from the Philadelphia area of Pennsylvania, he was with the regiment from its early days prior to leaving for North Africa in May of 1943. When he wasn't attending to the dental needs of the regiment, he became an aid man, helping troopers and enemy soldiers that were wounded in combat. During the campaign in Sicily, Captain Suer commandeered a captured Italian ambulance from the 45th Infantry Division in order to help Captain McIllvoy, the regimental surgeon, with the evacuation of wounded troopers from Biazzo Ridge. He would drive the wounded down to the coast where the Navy would get them onto ships for treatment, and if necessary, back to North Africa.
"Doc" McIllvoy tells of several Captain "Pete" Suer stories. He was of Jewish decent and could speak some German. Captain Suer without any guarantees for his safety, would gather up wounded German prisoners and drive out to the front lines in his jeep to make exchanges for wounded Americans. In other instances he would stand on his jeeps front bumper while waving a red cross flag, drive out onto the battlefield collecting wounded combatants while both sides continued to engage each other. Again, without disregard for his safety. "Doc" McIllvoy said no one knew much about him, he wasn't a talkative man, but when he did, it was about the soldiers and how to help them. He was admired for his dedication to reaching the wounded in their time of need and was one of the most decorated medics in the regiment. "Doc" Franco adds this story of how he and Captain "Pete" Suer were walking in the countryside when they caught glimpses of people moving about nearby. "Pete" yelled out in German that they were surrounded by heavily armed American soldiers. The enemy soldiers threw down their weapons and the two made their prisoners lie down. There were fifteen Germans on the ground before them captured by just the two of them. They never did seem to notice their Red Cross armbands according to "Doc" Franco.
Captain Suer participated in Sicily, Normandy, Holland and then the Bulge. On December 26, 1944 the regiment began to aggressively patrol into the area it had relinquished on the Christmas Eve pullback from the Salm river. It was learned through captured prisoners that the area was now occupied by the 62nd Volksgrenadier Division. This German unit was better than average, but not as capable as the 1st and 9th SS Panzer Divisions the regiment had tangled with the prior week. One of the 505 daylight patrols ran into trouble near Trois Ponts, Belgium and needed their wounded picked up. Captain Suer and several other aid men went out to try and help recover those wounded troopers when a mortar round landed close to Captain "Pete" Suer severely wounding him and eventually causing the loss of both feet. He was stabilized locally and in pretty good shape when he was shipped back to the States, according to Doc McIllvoy. Unfortunately, he developed a pulmonary embolism while in Walter Reed hospital and died of his wounds on February 1st 1945.

Captain Alexander P. Suer, regimental dentist who also treated the wounded during combat.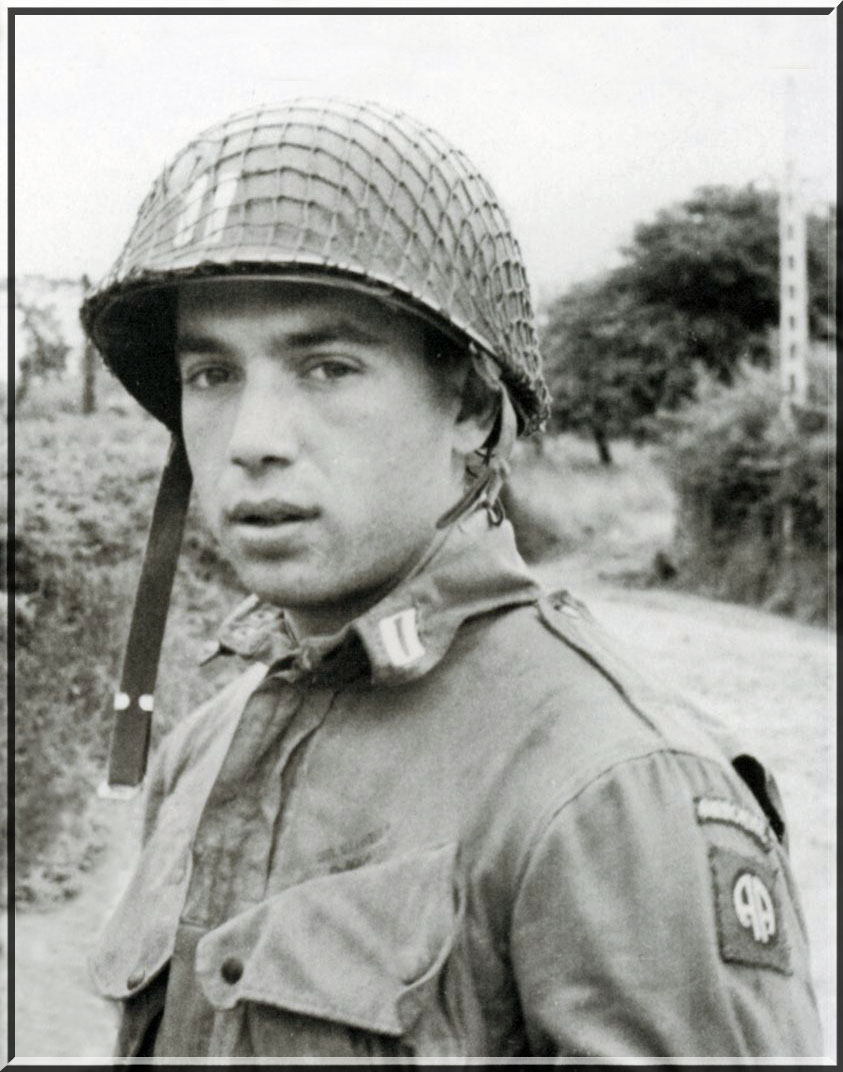 | | | |
Copyright © 2012 505rct.org, All rights reserved.
Webmaster