V-Mail Yuletide Greeting - 505 Parachute Infantry
The V-Mail is from Lieutenant Sam Cook's WW II scrapbook. Sergeant Don L. Adrianson the artist of the card is
from Regimental Headquarters Company. Don, a four combat jump trooper, was awarded the Silver Star Medal.
He became a prisoner of war November 3rd 1944 during the Holland campaign.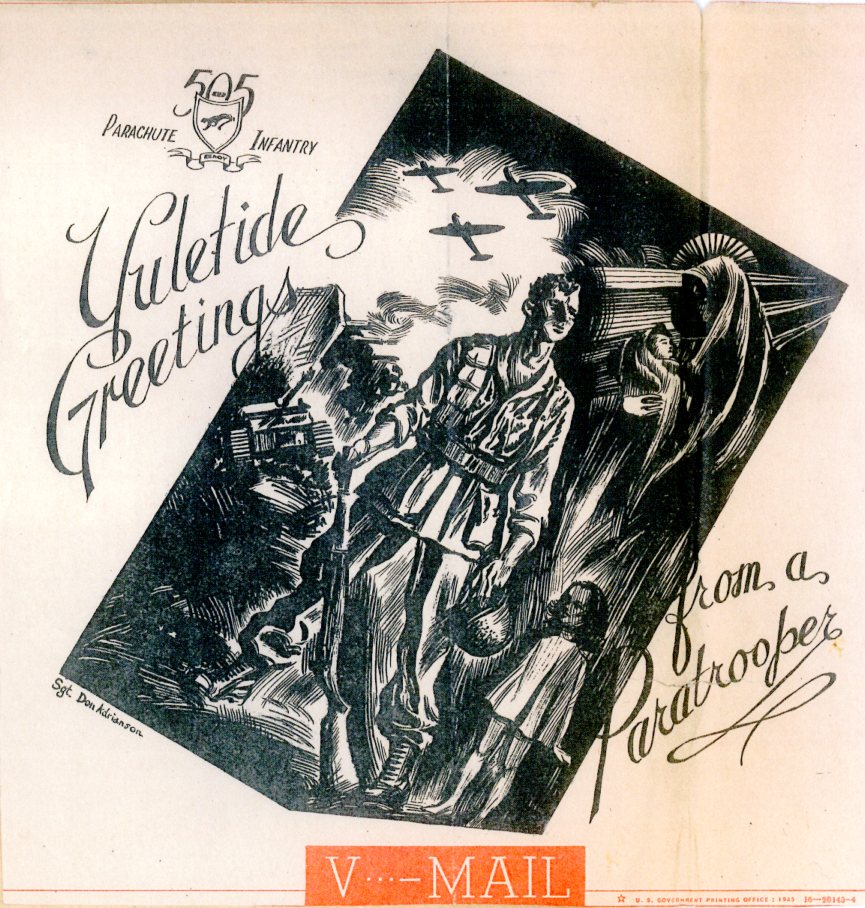 | | | |
Copyright © 2012 505rct.org, All rights reserved.
Webmaster