The Battle of Fosse
The news article below is from the Static Line Tent City edition of March 1945. The first few para-
graphs talk about the December 24th 1944 pullback along the Salm river in the Ardennes forest.
The rest of the article tells of the Cannon Ball Battalion's battle for the town of Fosse, Belgium.
For the first time in print that we know of, there is mention of a firefight in G company's sector
Christmas eve 1944 . Another mention of the G company firefight is in Sergeant Bill Blanks memoir.
Those first few paragraphs also talk about the blowing of the Salm river footbridge a little north of
the town of Grand Halleux, Belgium. John Diffin of G Company mentioned the footbridge several
times in conversations with the 505 website's webmaster.


The Cannon Ball Battalion was a misnomer for the 3rd Battalion of the 505-PIR.
Lieutenant Colonel Ed Krause was aka Cannon Ball.
Not mentioned in the article below is the Silver Star medal awarded to Private Edward Silas Lee Sr.
of H company. Private Lee hailed from Kansas. The citation is shown at the bottom of the page.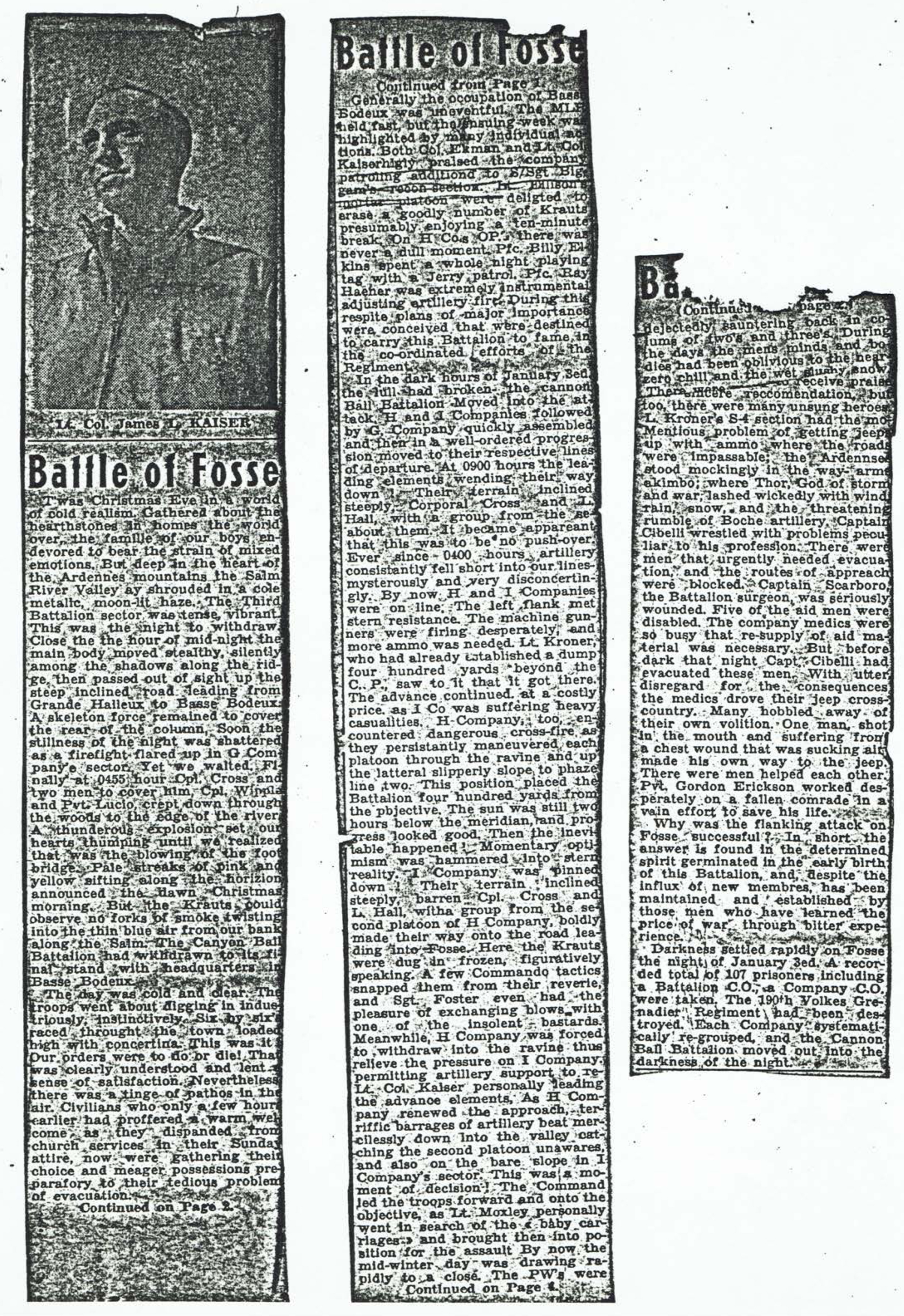 Below is a printed transcription of the above Static Line news article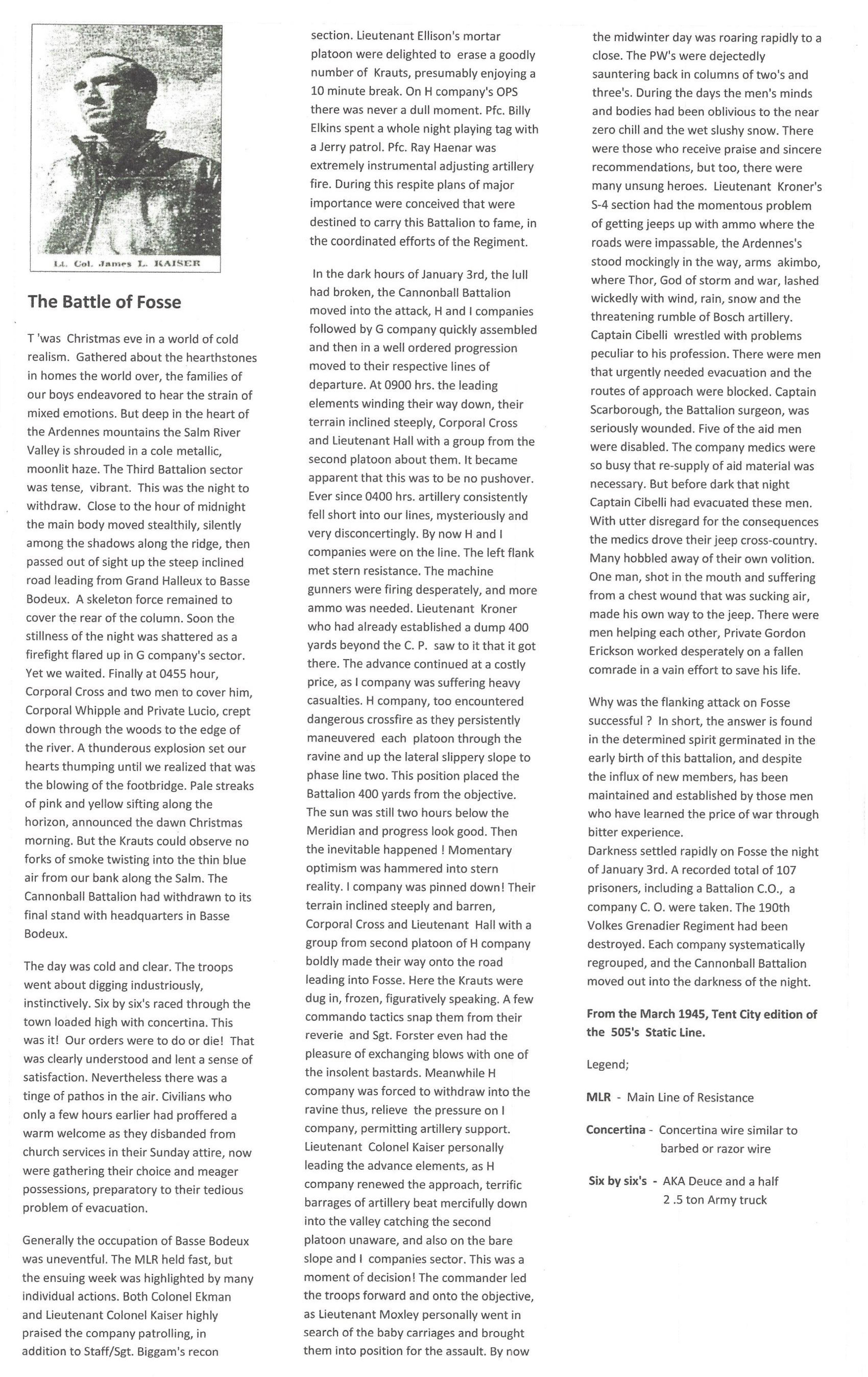 Pvt. Edward Silas Lee Sr. earned the Silver Star medal during the battle of Fosse, Belgium.
It was issued in June of 1945, after the war ended .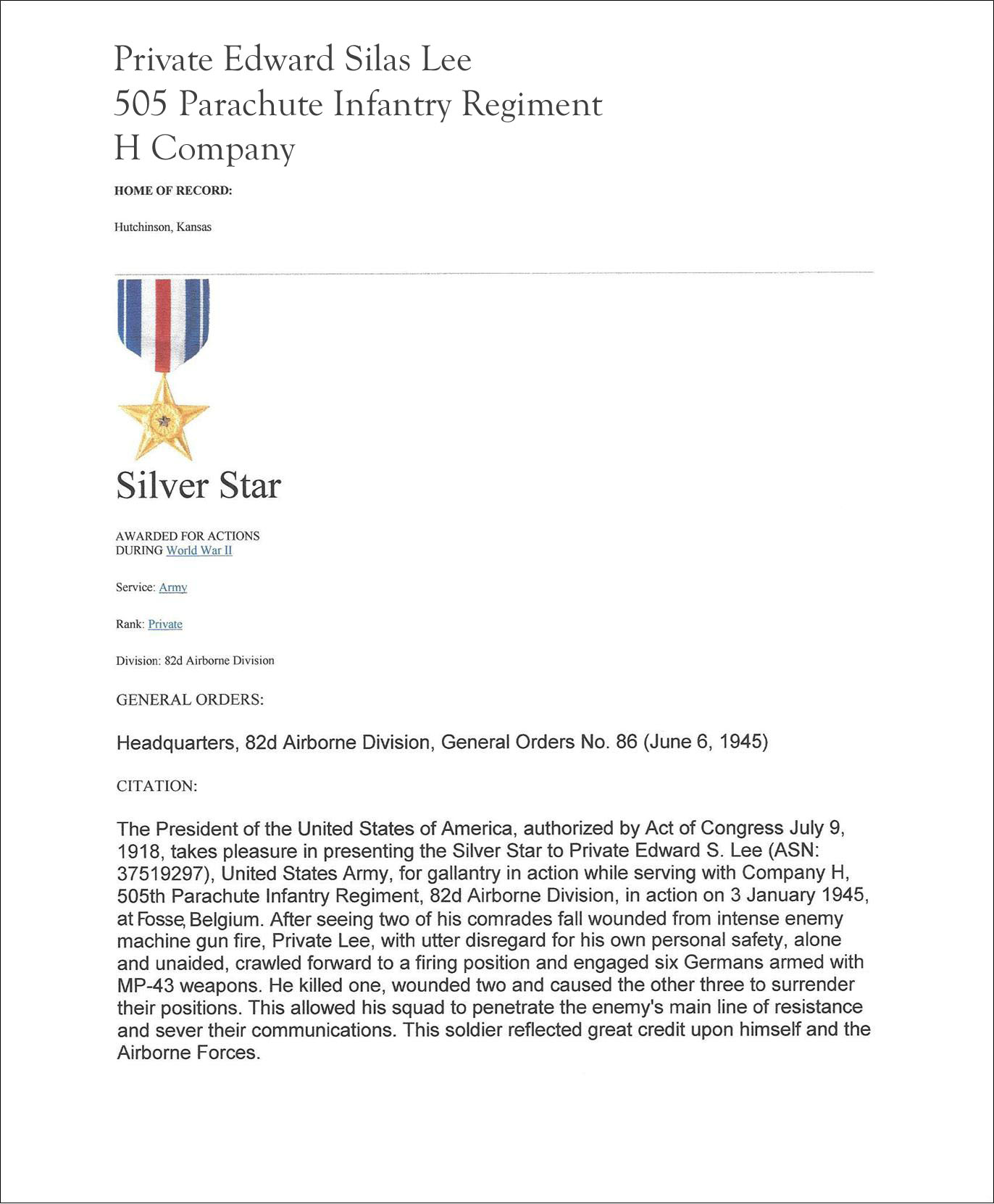 | | | |
Copyright © 2012 505rct.org, All rights reserved.
Webmaster