Medics In Sicily Keep A Weird Truce With German Tankers
The following story is from Lt. Sam Cook's WW II scrap book. Sam seved in the 505's 3rd battalion, headquarters company. We could not verify which regiment the medics served in. If you can contact us.
(August 10th 2015; Uncovered in an after action report on Sicily, we have discovered Lieutenant Fred E. Thomas was with the 504th Parachute Infantry.The incident occurred on July 14th 1943. We are going to post the report below the Newspaper article in the near future. The after action report doesn't quite read the same as the newspaper article. - Webmaster)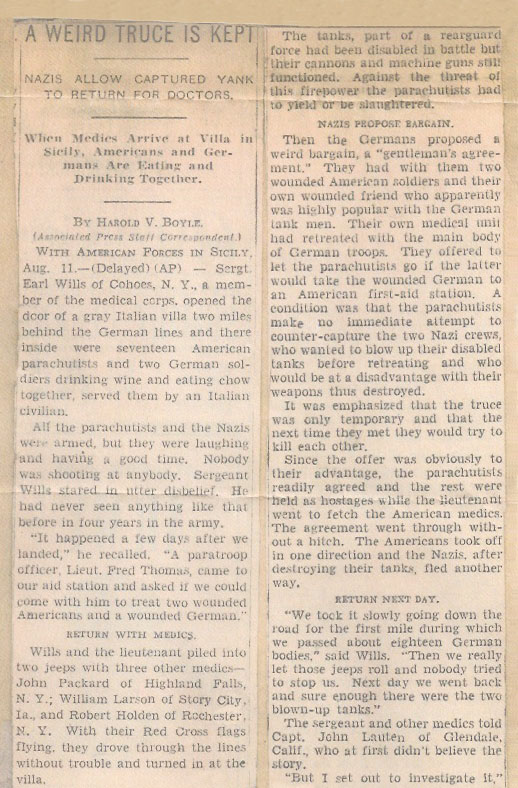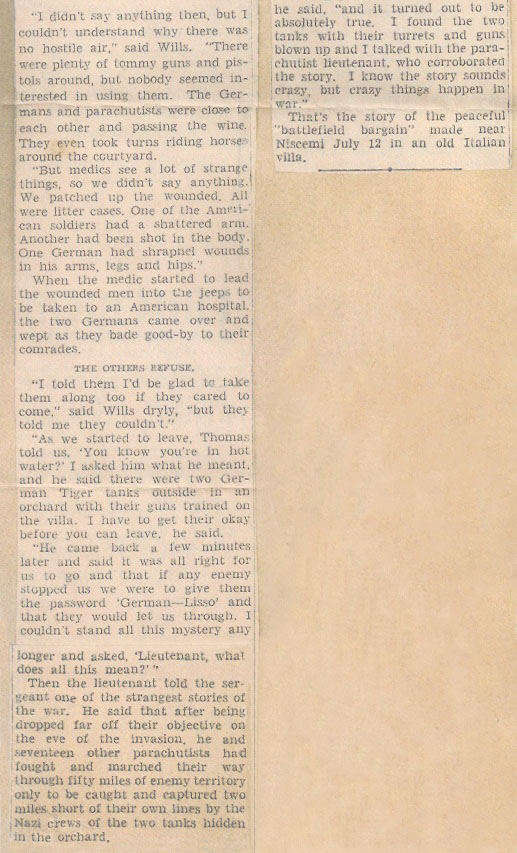 Sicily After Action Report 1943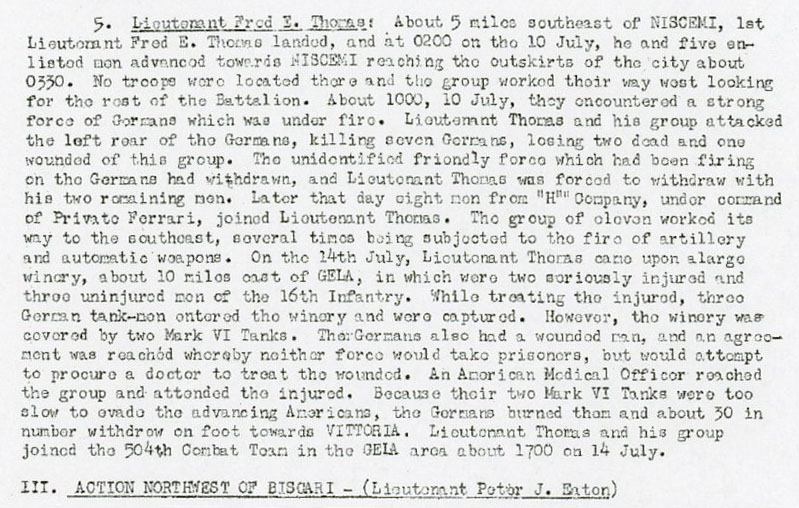 Lieutenant Fred Thomas stepped on a German mine on a narrow path in the mountains during the campaign in Italy. According to a book written by 504PIR veteran Lieutenant "Maggie" , Lieutenant Thomas never returned to the regiment.






| | | |
Copyright © 2012 505rct.org, All rights reserved.
Webmaster