1946 New York City Victory Parade for the
82nd Airborne Division
Grand Stand Pass for the New York City 5th Avenue 82nd Airborne Division Victory Parade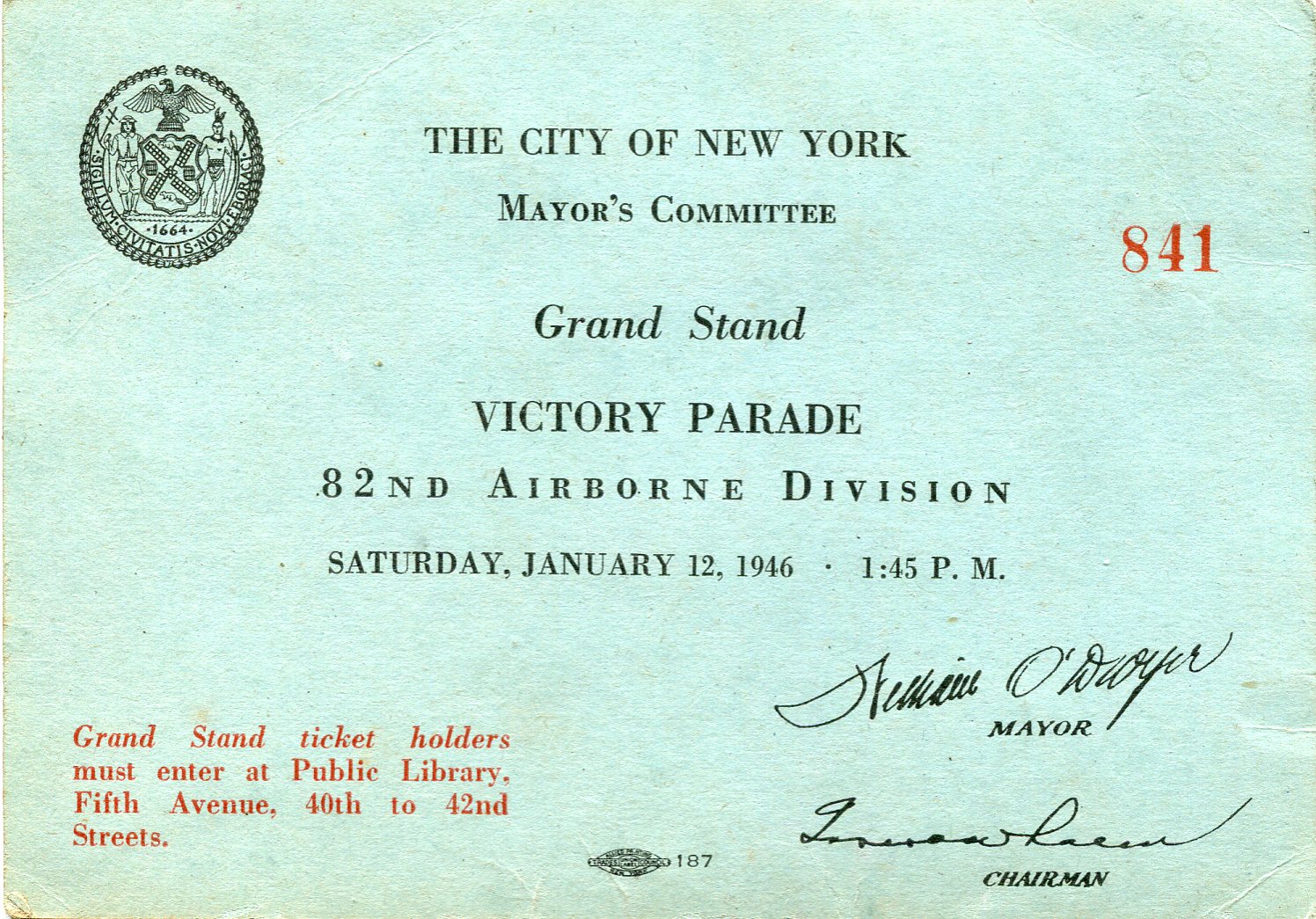 1946 New York News Victory Parade Article


The Flat Iron Building in Manhattan is located at Fifth Avenue and Broadway.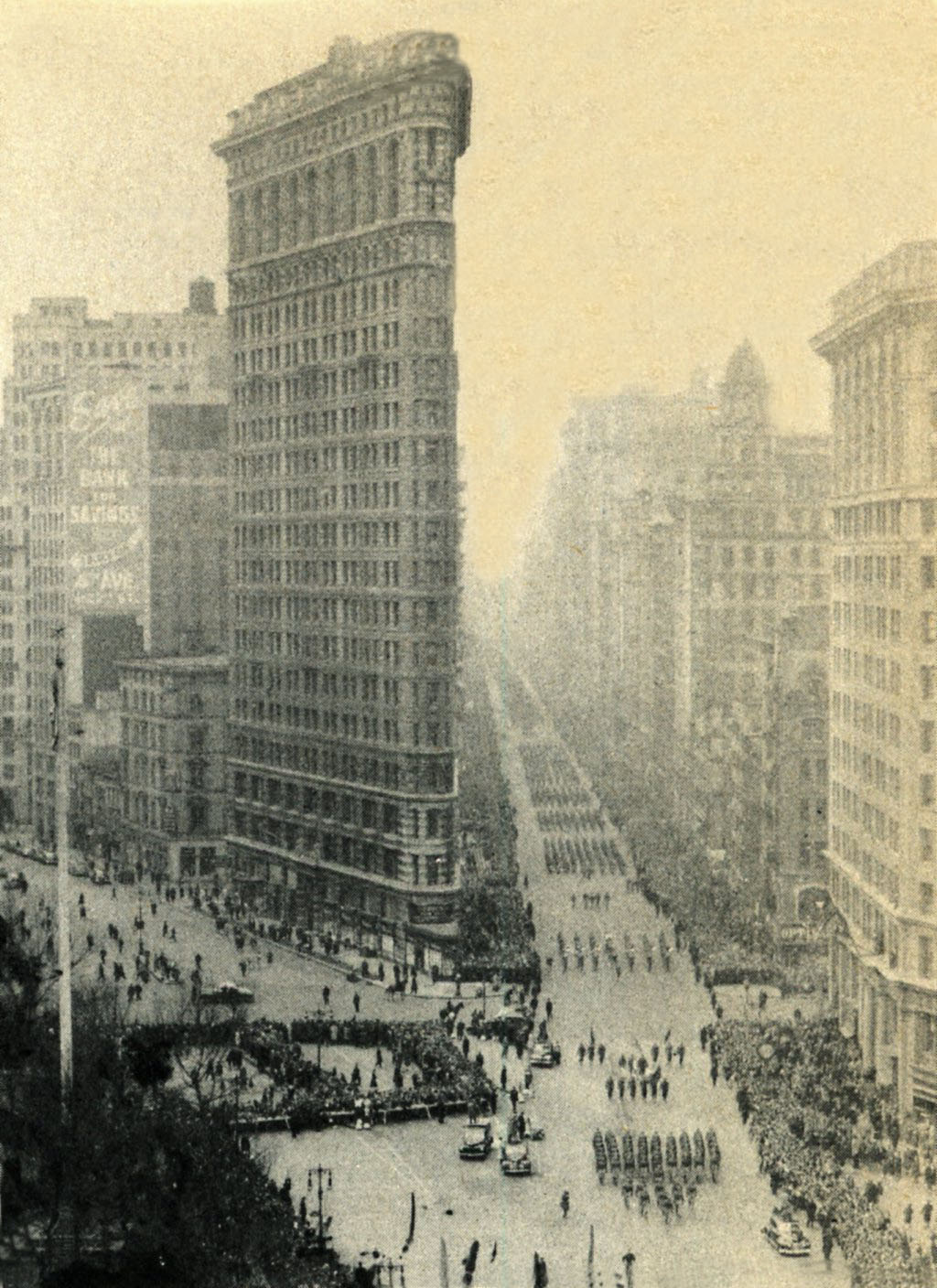 General Gavin leading the 82nd Airborne Division down 5th Avenue.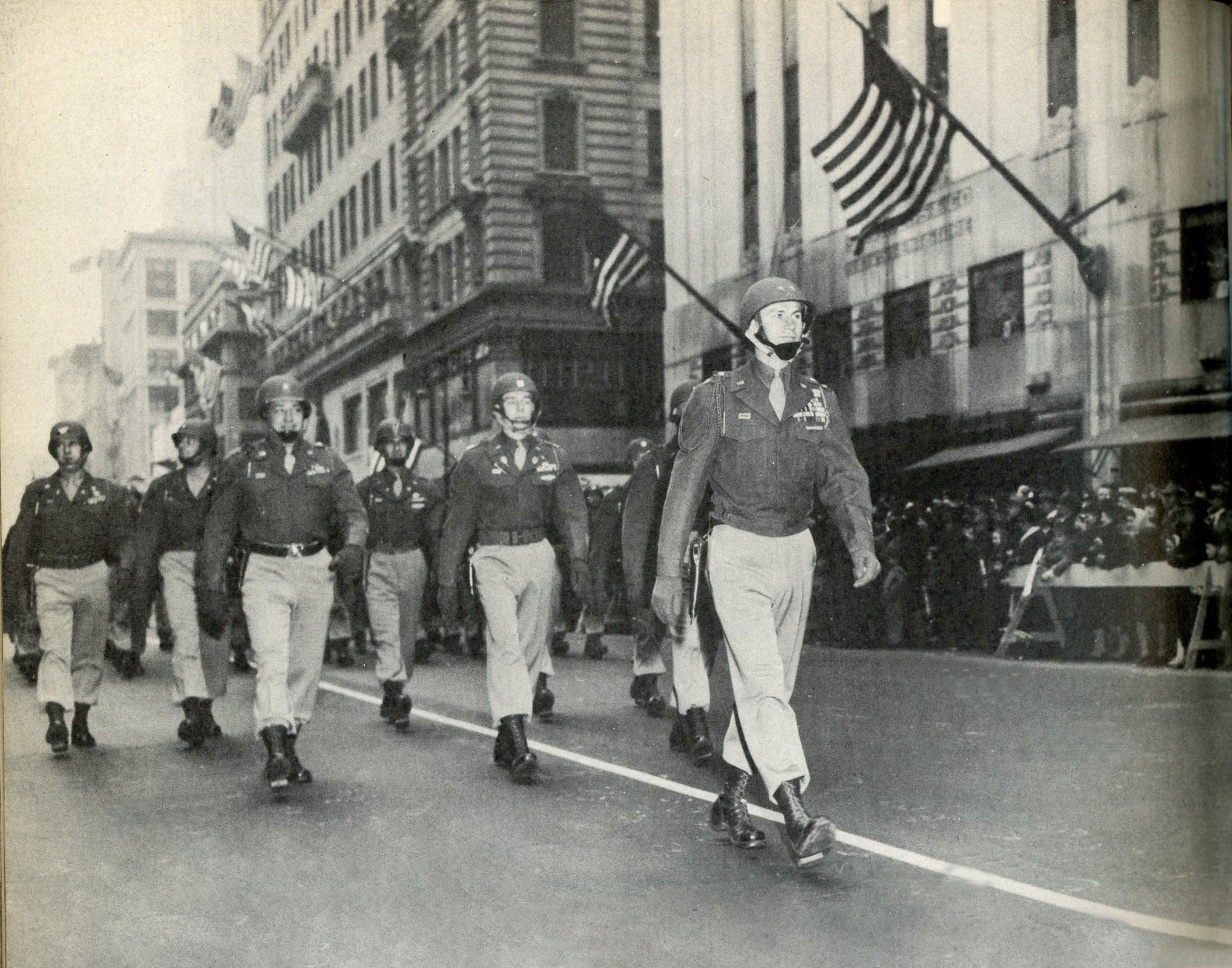 Recovering wounded WW II veterans viewing 1946 Victory Parade.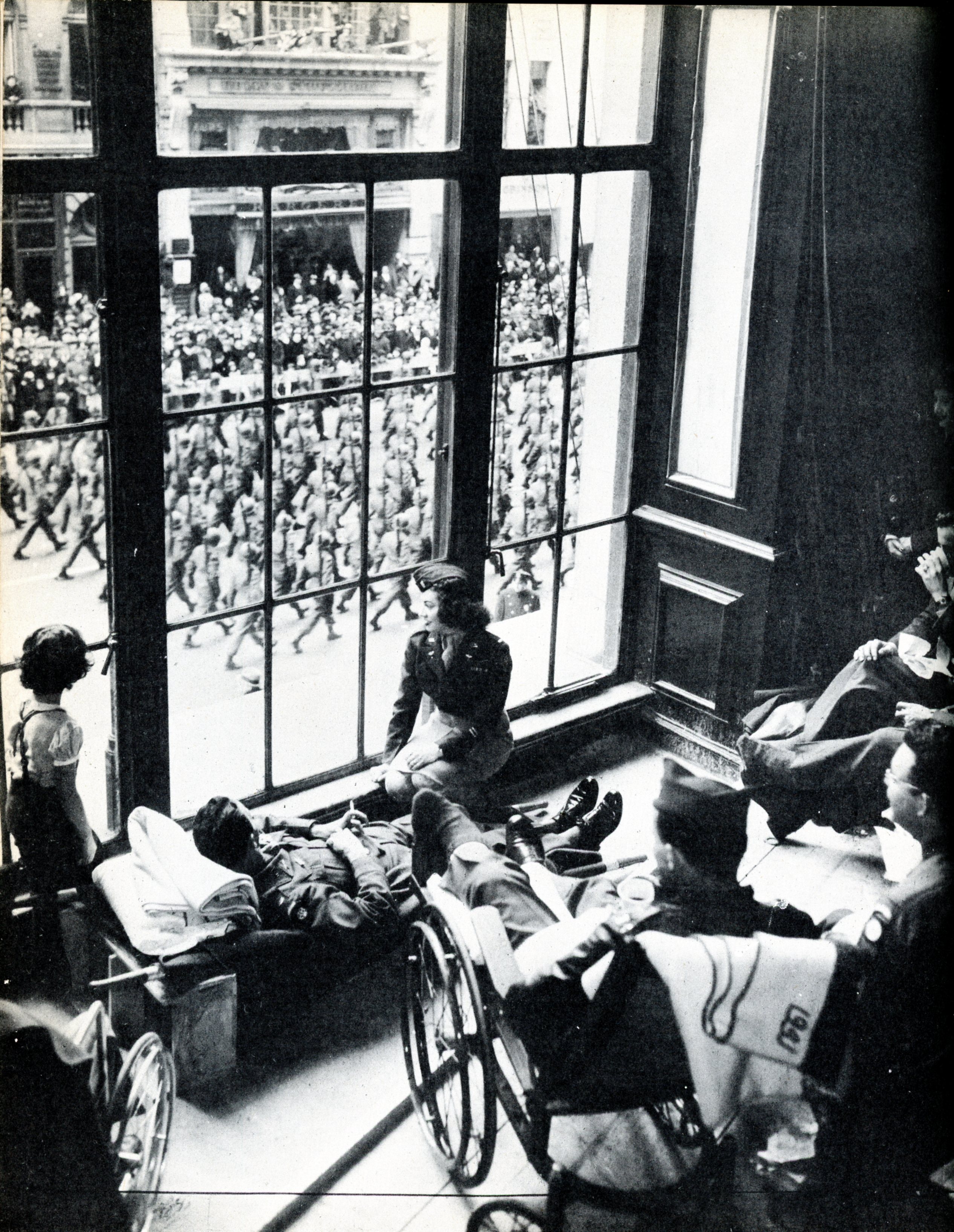 The 82nd Airborne Division marching down 5th Avenue in New York City.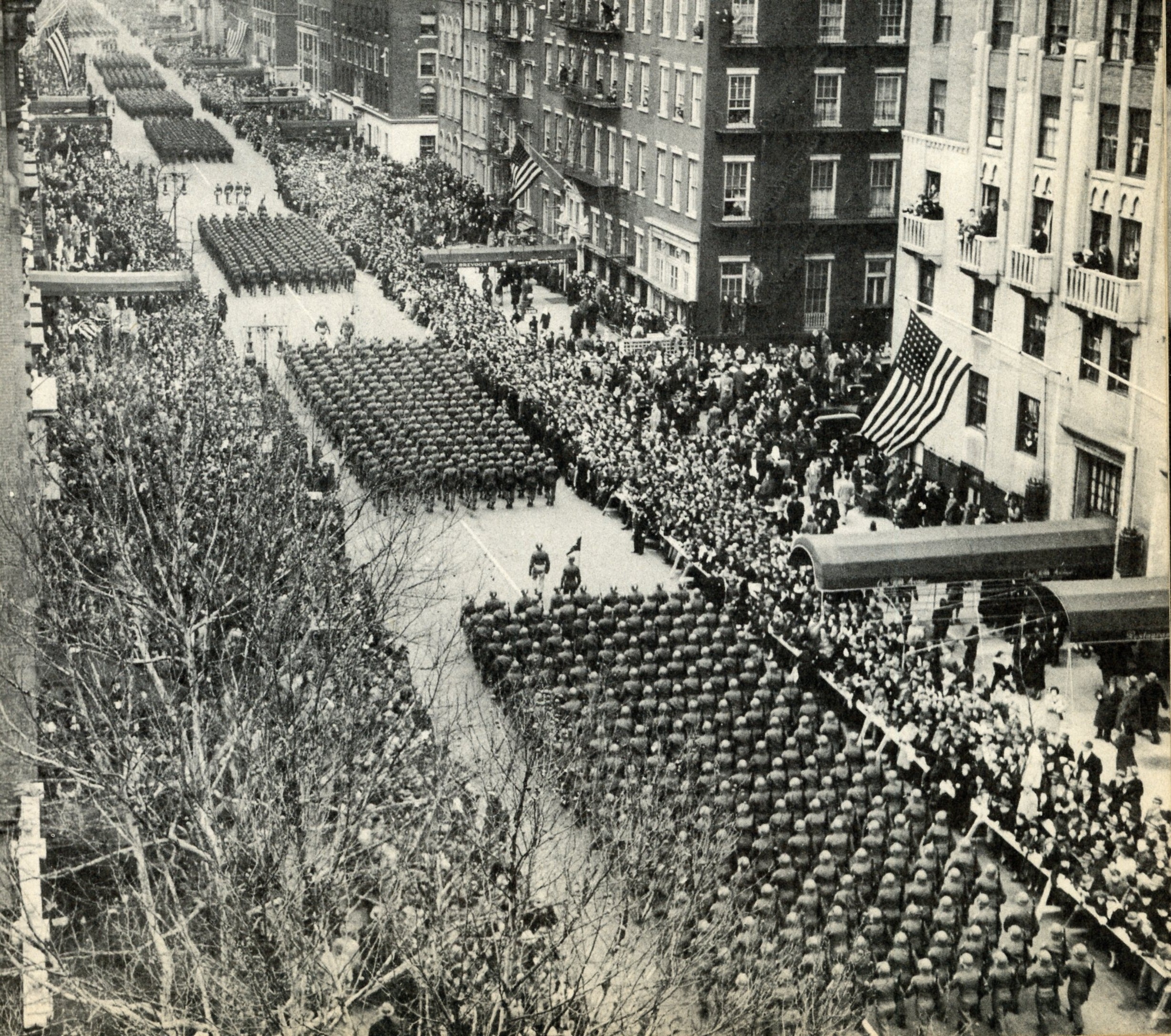 1946 Victory Parade.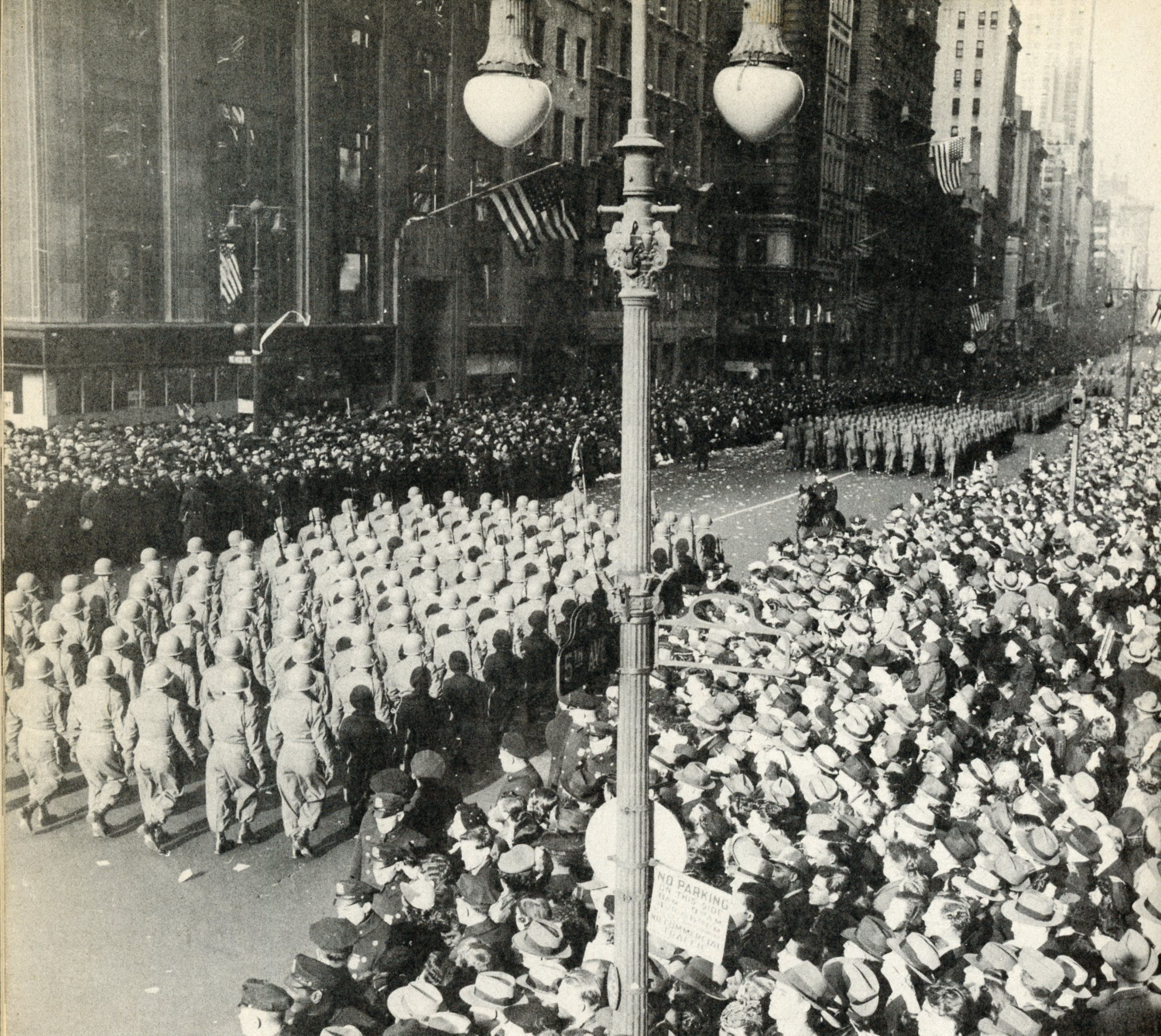 Reviewing Stand.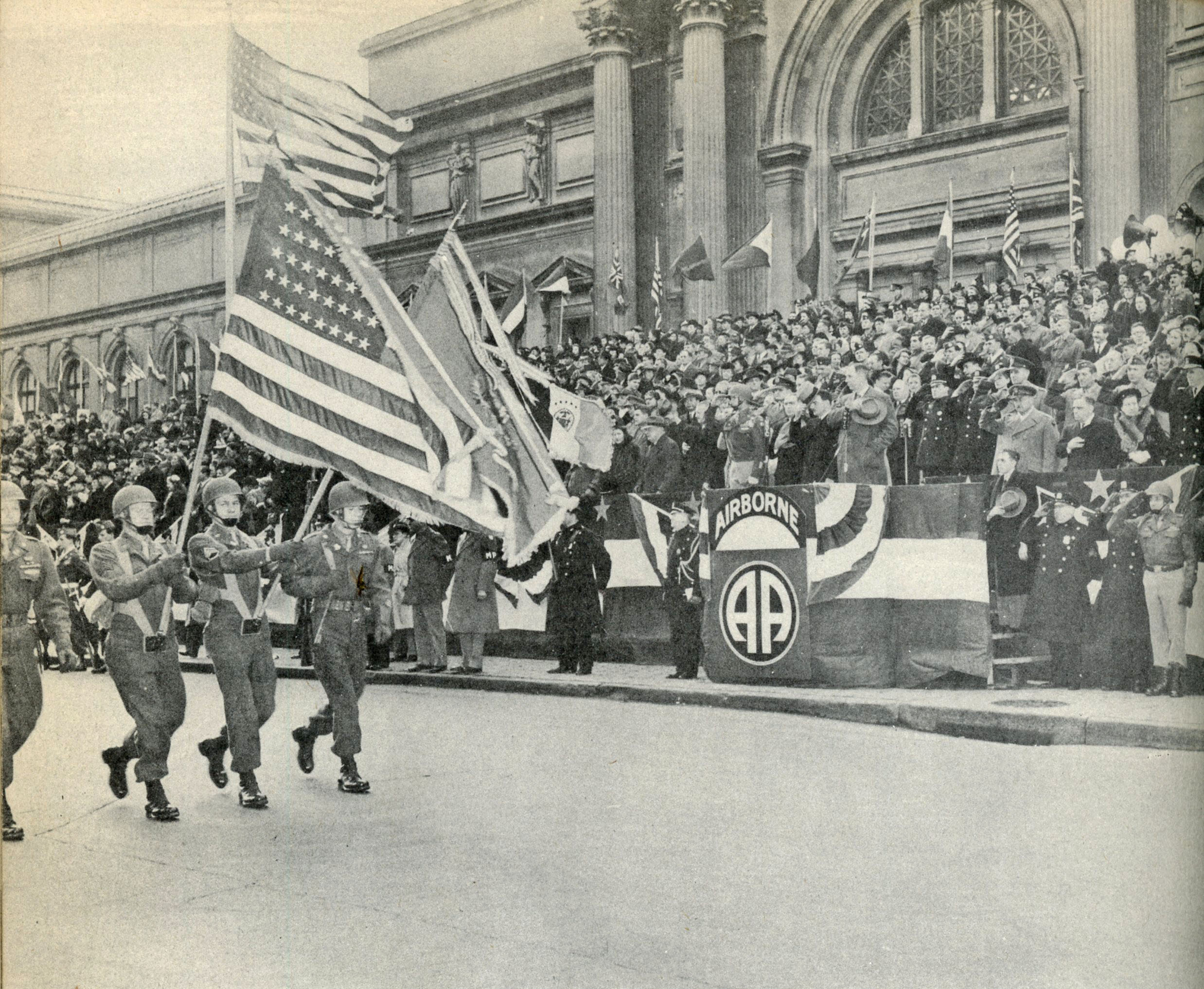 Left to right, General Gavin, N.Y.C. Mayor William O'Dwyer, N.Y. Governor Thomas E. Dewey,
and Under Secretary of War Kenneth C. Royall.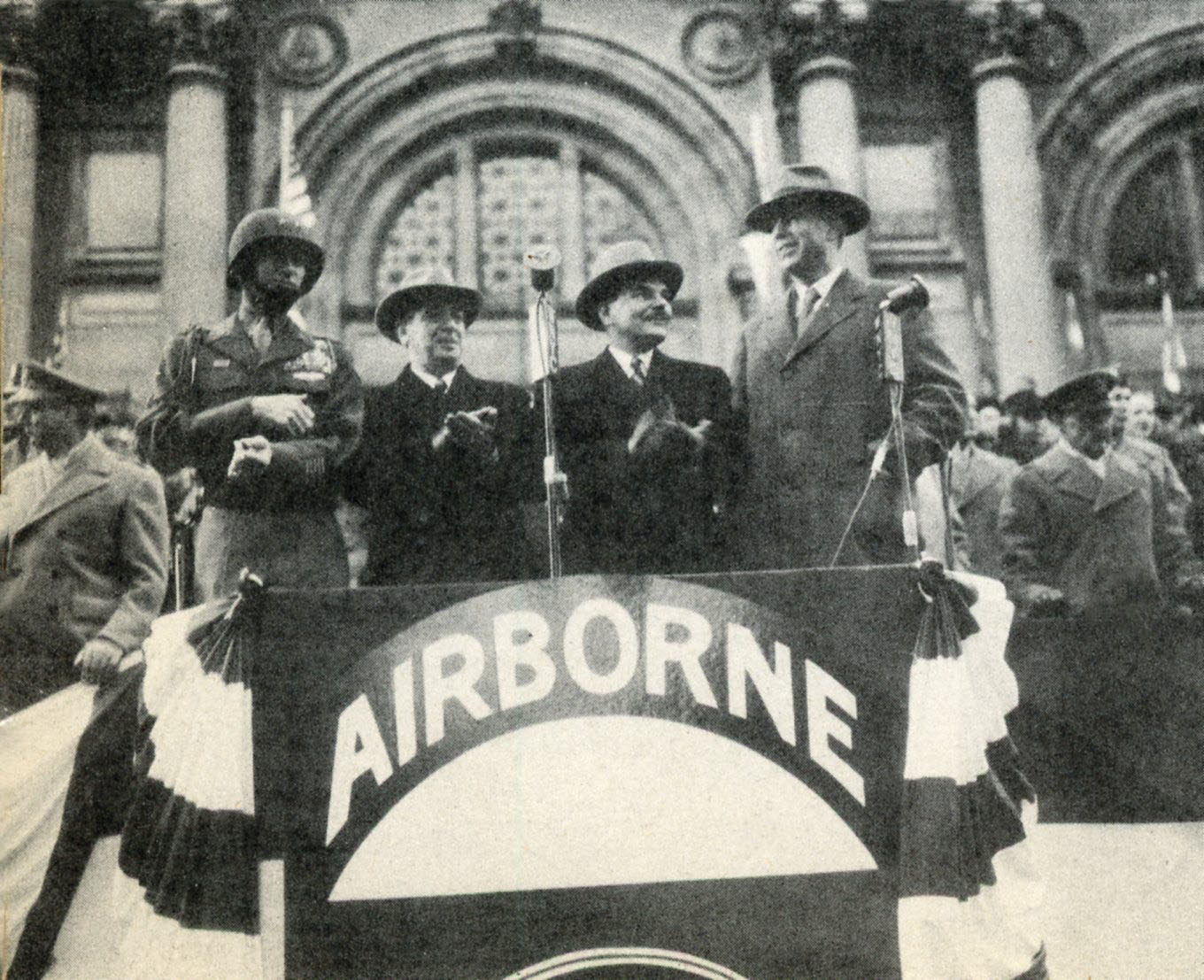 The above are U.S.Army photographs. The grand stand pass and news clippings shown courtesy of John Diffin (G company).
| | | |
Copyright © 2012 505rct.org, All rights reserved.
Webmaster