The stories below were filed by John "Beaver" Thompson, a news correspondent with the Chicago Daily Tribune.

His first combat jump (a daytime jump) was with the 2nd Battalion, 503 Parachute Infantry (later renamed the 509th PIB.)
John Thompson's second combat jump (a night time jump) was into Sicily with the 505-Parachute Infantry Regiment.

WW-II Photos and Memorabilia shown courtesy of the James J. Ricci family collection.
The John Thompson photo below was taken in North Africa in late November 1942,
just before making his first combat jump. He used this photo throughout the war.
The photo first appeared in the 1944 book "We Jumped to Fight" by Colonel Edson D. Raff.
John was also known as, Beaver Thompson, Jack Thompson, and John 'Beaver" Thompson.
By the way, after "Ready" and "Four Stars of Valor", the book "We Jumped to Fight" is
one of the webmasters favorite reads. It was one of the first books written about WW-II.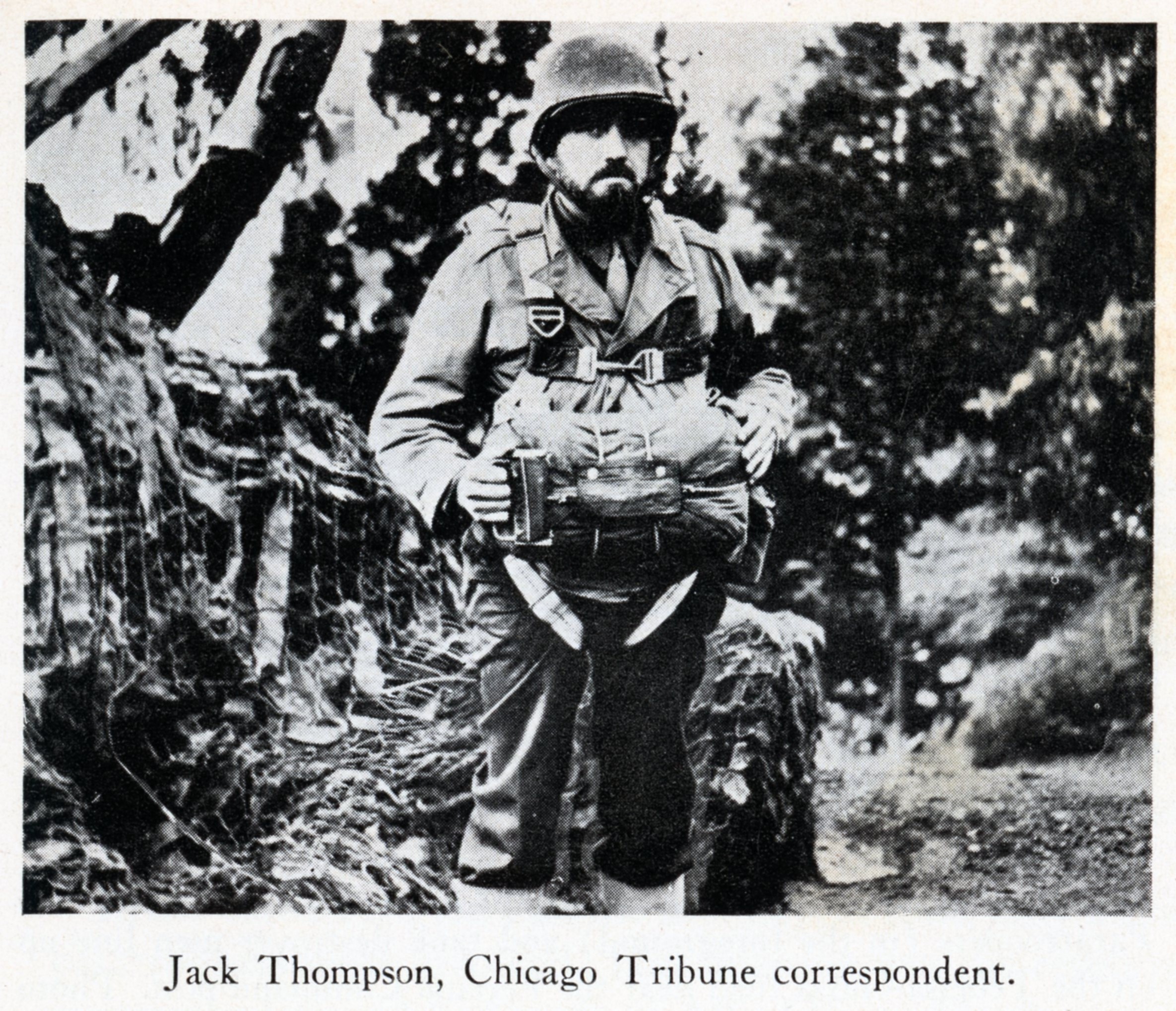 From page 1 of the Chicago Daily Tribune.
Friday July 16,1943. See page 2 below.


Page 4, column 1 below, a continuation of above story.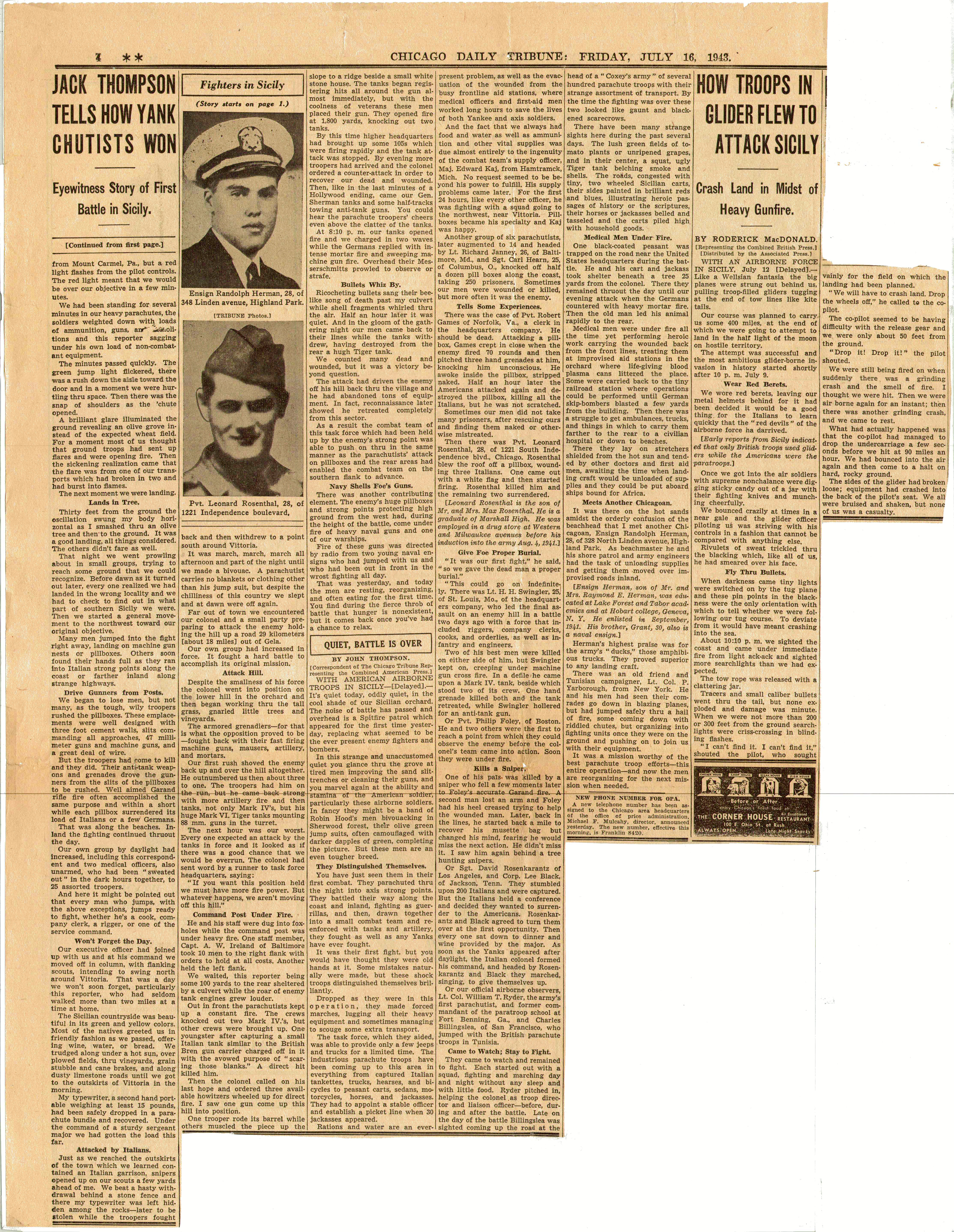 A followup story to the Sicily Campaign, filed
by John Thompson.


John Thompson below using the original
North Africa photo taken in November 1942.


Return to Welcome Page Return to James J. Ricci Collection Index Page